First Drive – 2017 Honda CR-V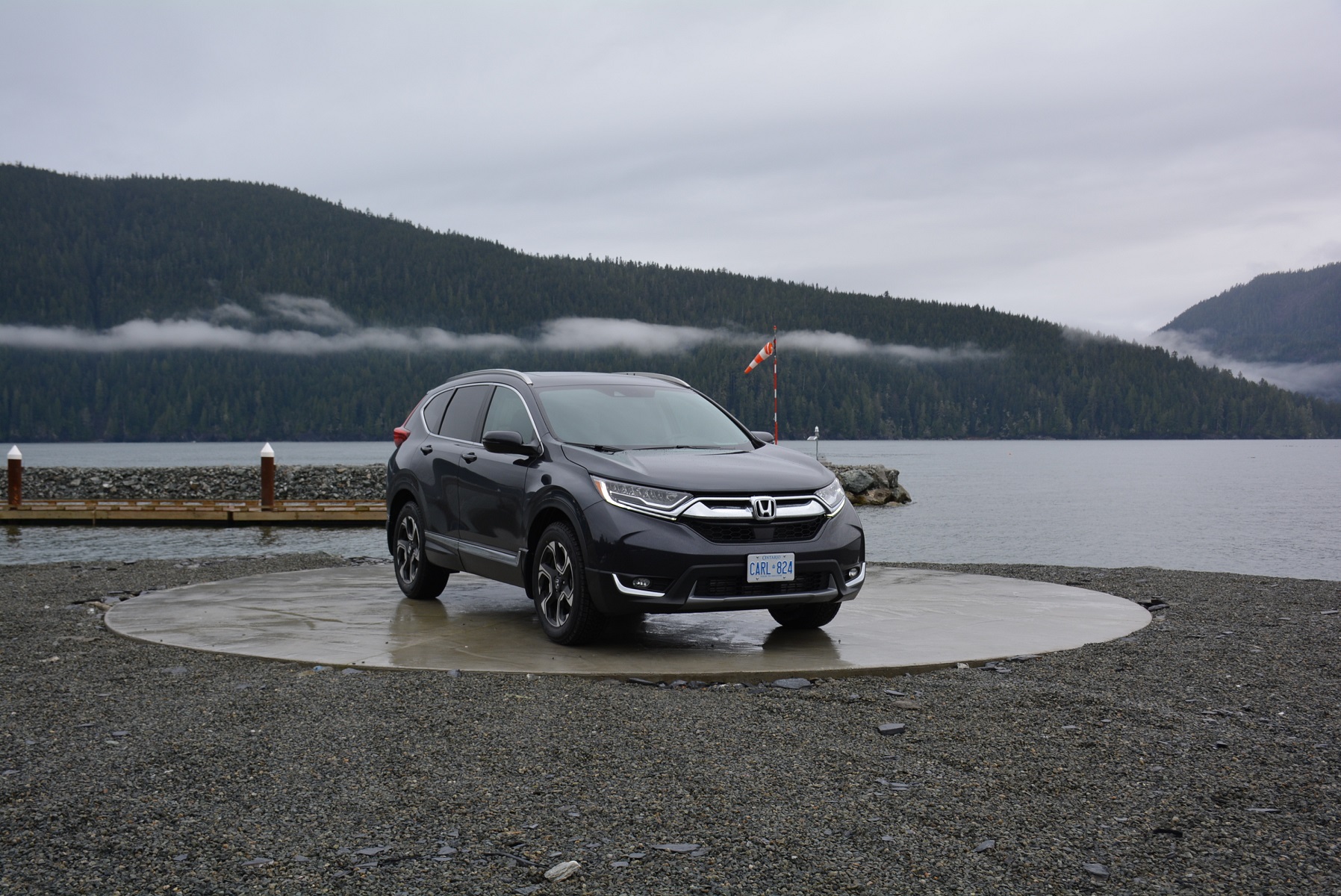 Victoria, BC – No one will argue about the Honda Civics success, especially in Canada, as the No. 1 selling passenger car for 18 consecutive years, soon to be going on 19. The Civic has been a pillar of strength for Honda, but there are other reasons why Honda has been able to retain a top-three brand sales position in Canada.

One of those reasons is the CR-V; it's compact crossover, now in its 20th year and onto its fifth-generation. Sales are still strong, but recently the CR-V has taken a step back in terms of 'wow' factor, compared to its other big rivals in the Toyota Rav4, Ford Escape and even the Nissan Rogue. These points haven't been lost on Honda and were even pointed out by Dave Gardner, Senior Vice President of Operations at Honda Canada.

"The compact SUV has been one of our few blemishes," said Gardner.

Now let's be realistic for a second, the CR-V isn't a blemish. It's refreshing to hear someone talk about its faults, but the 2016 version is still a decent crossover that happens to be tailored to a more conservative clientele. Yes, it also lacks in performance; however, it's nothing to be ashamed about.

In their rhetoric, what Honda wanted to make clear was that there's much more to the company than simply the Civic. And that comes at a time when the largest sales segment is compact crossovers/SUVs, so the Japanese outfit is making its move in prime time. After all, the CR-V helped to invent the compact crossover segment 20 years ago with the debut of the CR-V, when many others doubted its longevity for the North American market.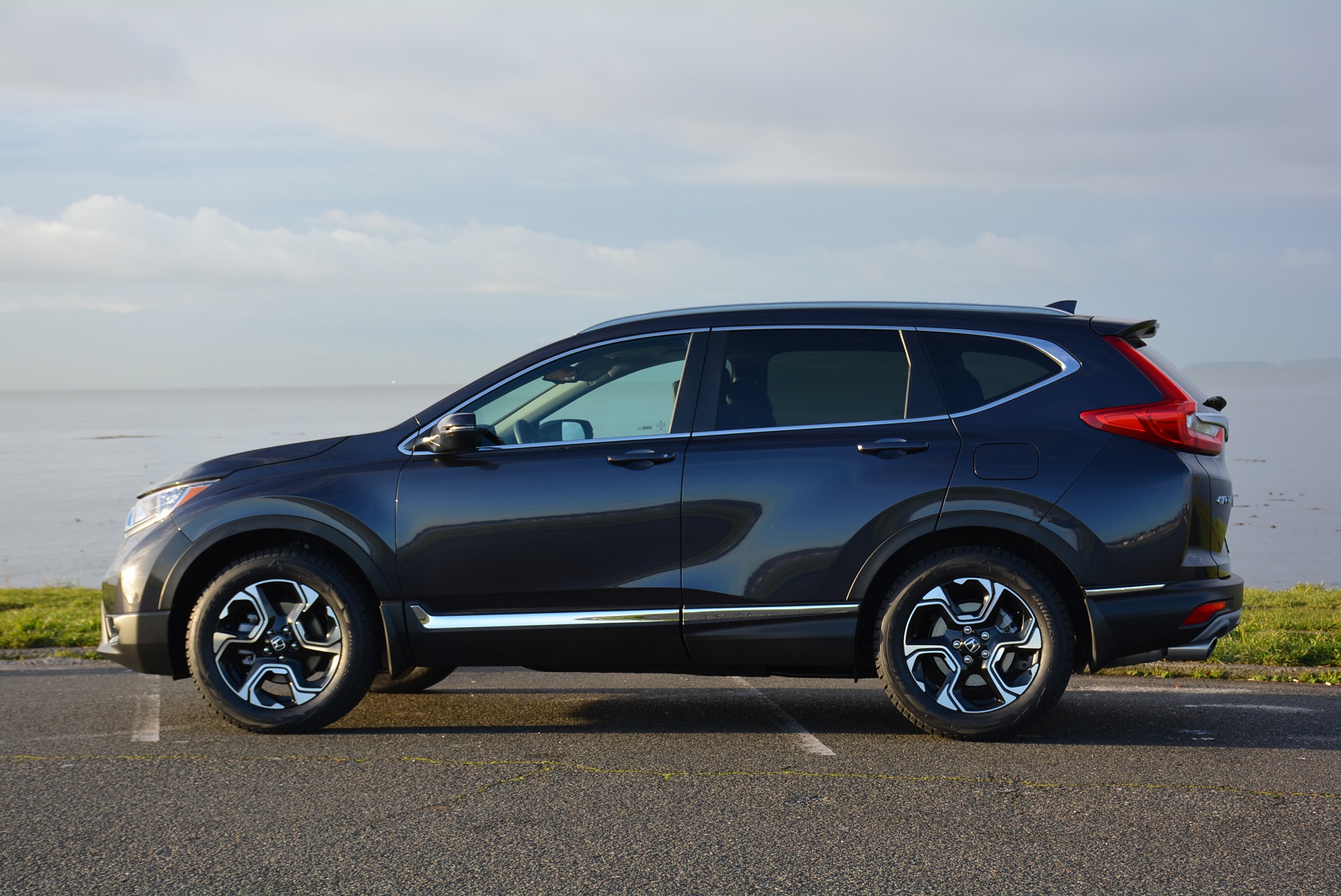 For 2017, Honda isn't holding anything back on the CR-V as they take every main negative: exterior styling, plain cabin experience, vehicle performance and value; and turn all those into positives.

"We want this [fifth-generation] CR-V, the Civic of the compact crossover segment," said Hayato Mori, Senior Manager of Product Planning and Business Development at Honda Canada.

For the first drive, Honda hosted a group of journalists on the west coast of Canada on Vancouver Island. We were stationed in Victoria, and the drive would take us down the coast through Sooke and due to personal navigational error into Port Renfrew.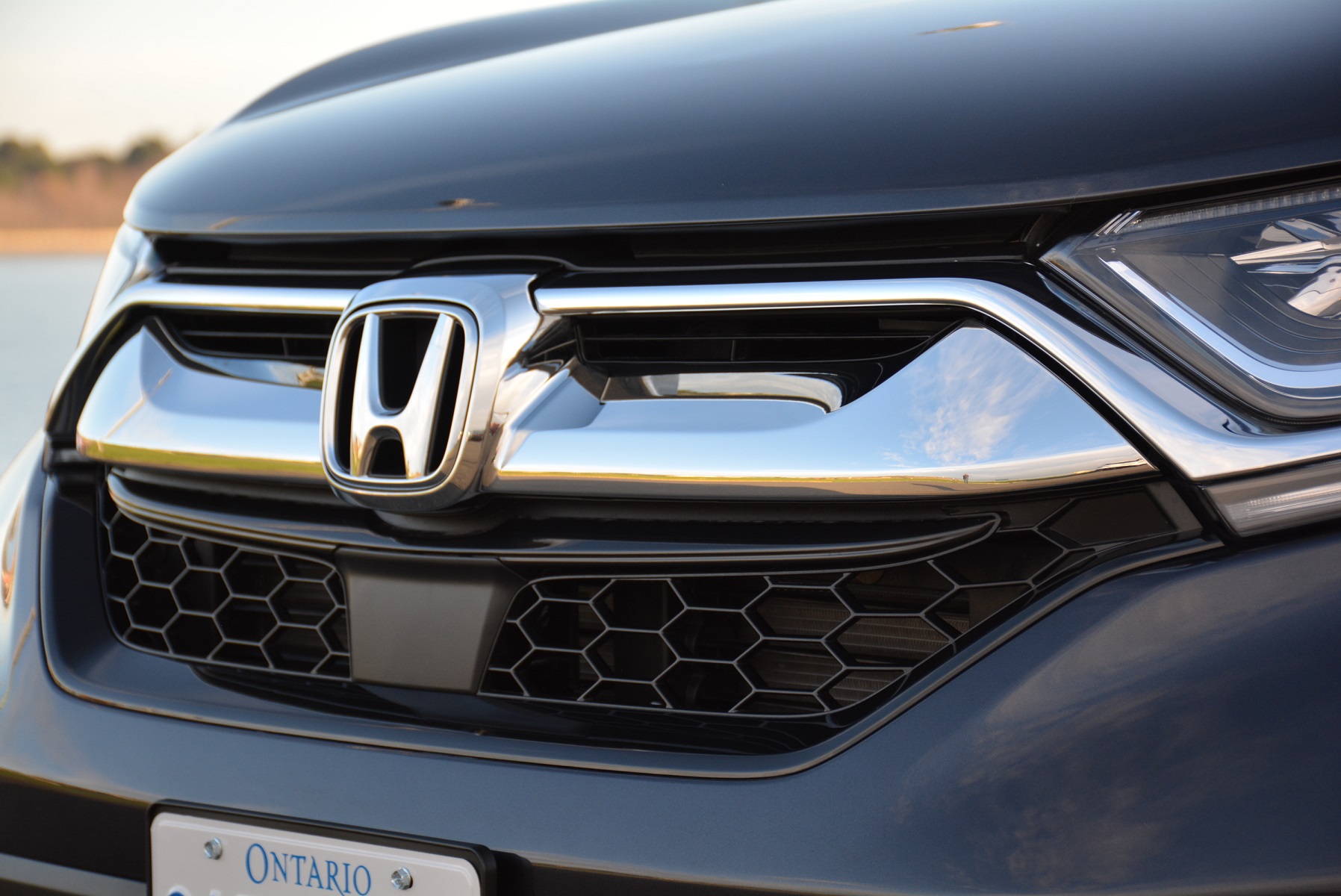 The navigational error wasn't a bad thing at all, as the roads to Port Renfrew were some of the more challenging, curvy roads we would encounter, and that made for an exceptional test of the CR-V's new turbocharged, 1.5-litre four-cylinder engine and its handling prowess.

The new turbo engine – the same one found in the Civic – is the only one offered in Canada on all trims from LX to Touring. It produces 190 hp and 179 lb.-ft. of torque (more than the Civic) and matched to a reasonably-sounding continuously variable transmission (CVT). All-wheel-drive (AWD) is standard on all trims, except LX, where its placed as an option above 2WD.

Performance improvements were definitely needed on the CR-V. The turbo engine won't show it too much in the numbers, but I definitely sensed some more pep behind the wheel. Throughout the drive, it seemed to carry the perfect amount of power needed for this utility vehicle. Sometimes, there's more than enough power; while other times, there's a lack of oomph, but Honda seems to get it right with this new setup.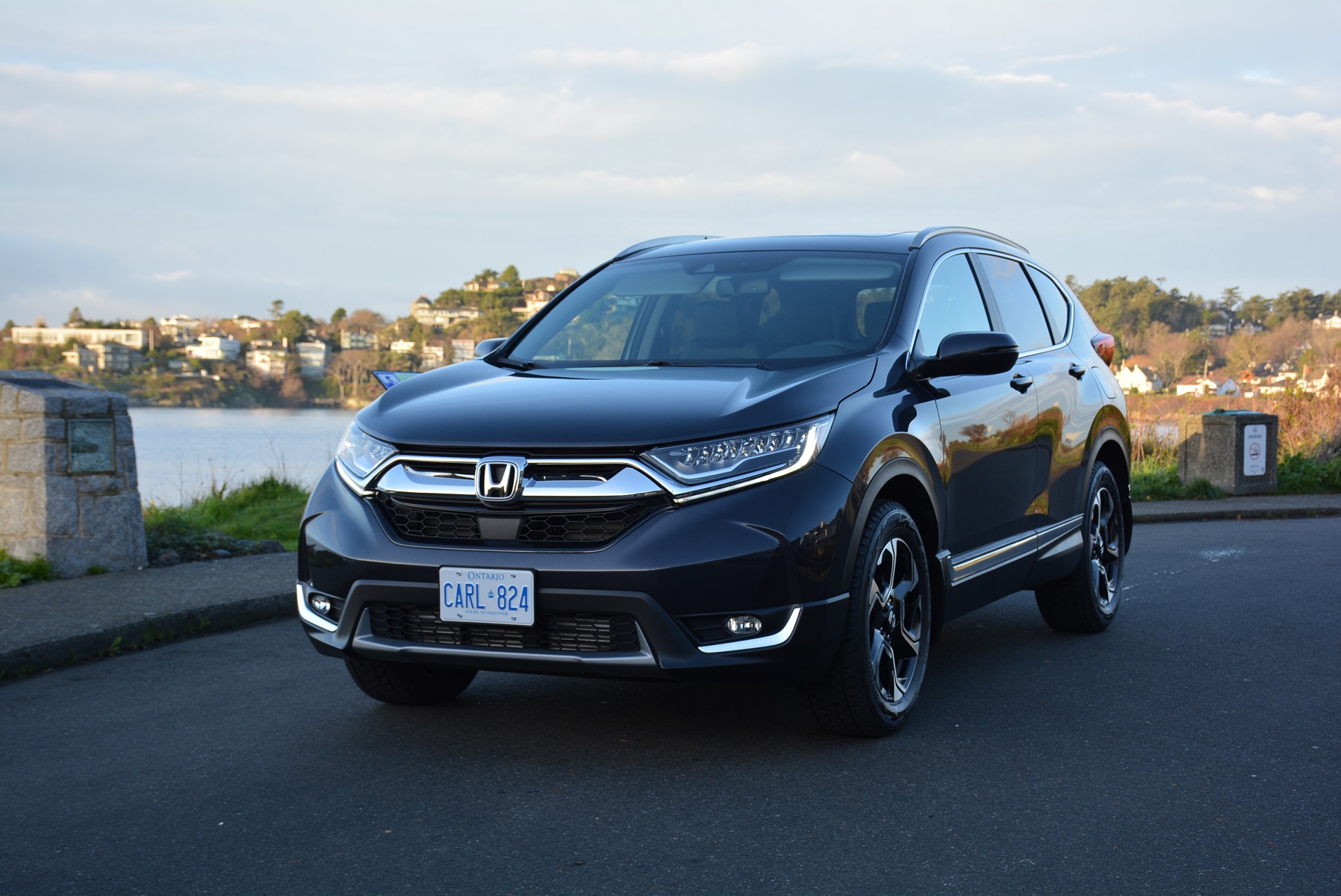 It all starts with a smooth initial acceleration that quietly gets up to speed. As you press down on the accelerator, the typical CVT whining doesn't show; instead a more linear acceleration is noticed and appreciated. The quiet ride enhances the tranquil state that's felt behind the wheel, only to be made more comfortable by its seating that provides not only great visibility, but an exquisite driving position with a healthy does of head and leg room. There are many vehicles I get into where I fiddle in agony over an ideal seating position, and the CR-V I have to say, was a pleasure to be in.

As tranquil as it is, there still is a tendency for boredom behind the wheel. It should still be noted, that many crossovers fall into this lack of energy category, so the CR-V shouldn't be picked on. It's still conservative in many ways, just a lot better than it was, and that pleasantly shows in its handling and balance as well. Small inputs to the steering wheel were needed throughout the twists and turns, keeping the CR-V direct at all times, while soaking up plenty of the imperfections on the road. There were, however, certain corners where steering response was a tad slow. Once again, it should be noted, that we were coming in hot, something the CR-V had a bit of trouble managing.

One attribute that Honda was raving about was class-leading fuel economy numbers. For the AWD units, a rating of 8.7 L/100 km can be had in the city and a 7.2 L/100 km on the highway. During the ride on Vancouver Island, the CR-V was able to muster a combined 7.4 L/100 km, mostly from highway-type driving. Regardless of the reason, the number is still pretty decent for a hauler that weighs 1,557 kg, and those numbers can be enhanced by using an Eco driving mode.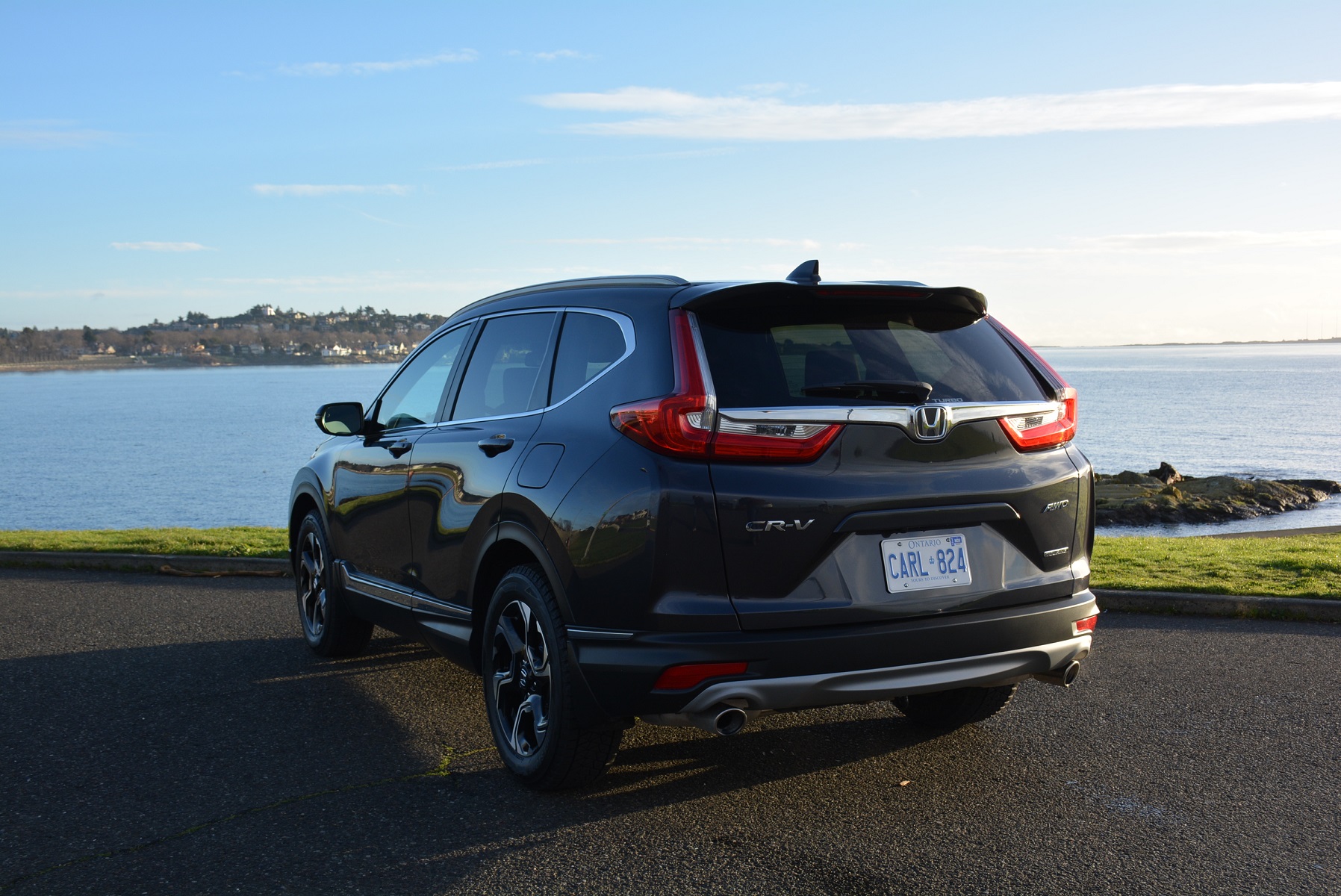 One of the glaring blemishes discussed earlier was exterior styling. Honda's conservative nature is well documented, and they didn't re-write the book with this new CR-V, but they sure tightened its shape and image.

It all starts with the new platform its sits on that's broader, bolder and wider. The most noticeable change occurs in its front fascia that showcases a two-layer chrome grille with cool-looking flared fenders and standard LED lighting, that's also featured on the back side. Overall, it's more sleek and larger appearance will attract more attention and that's exactly what the bland looking previous iteration desperately needed.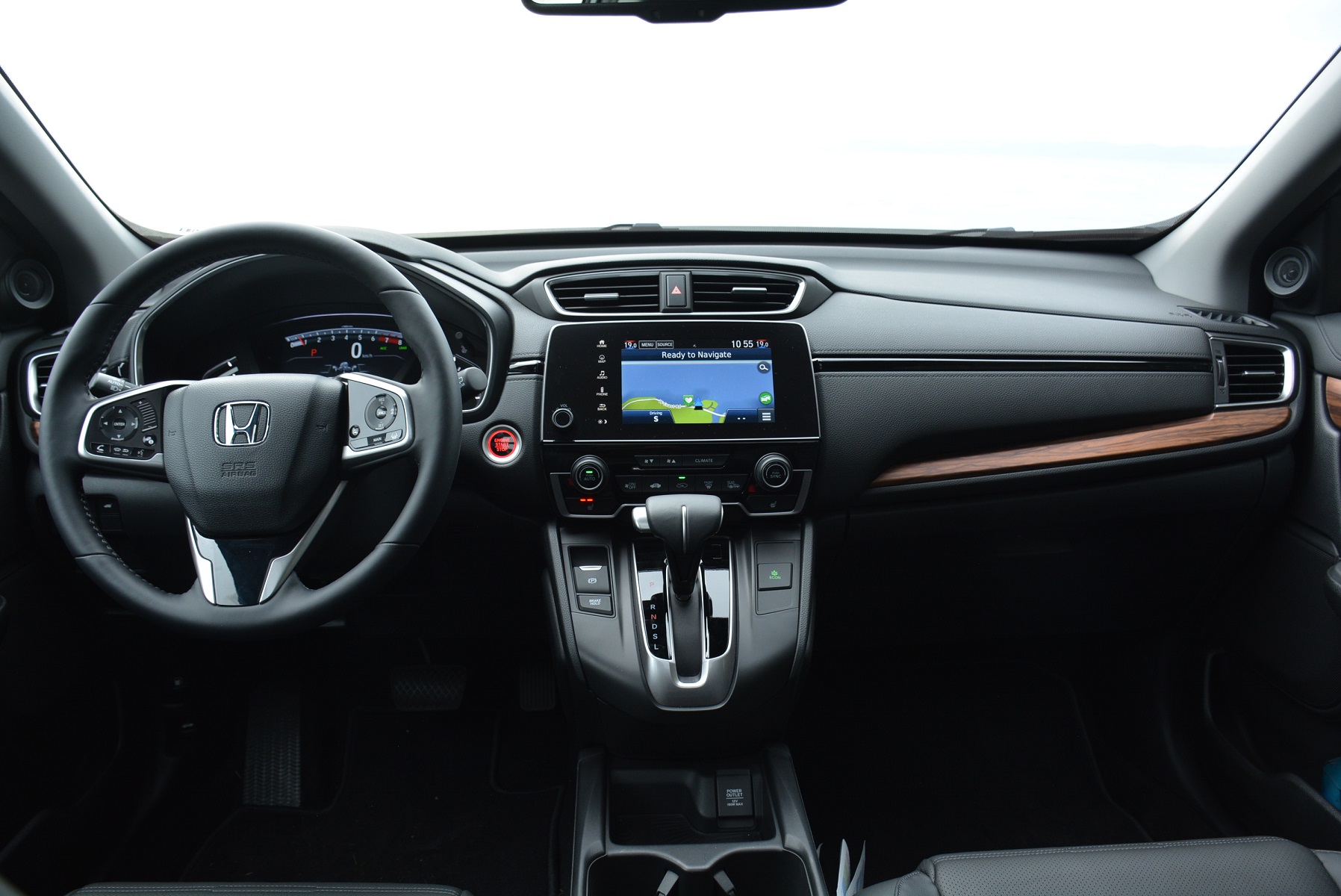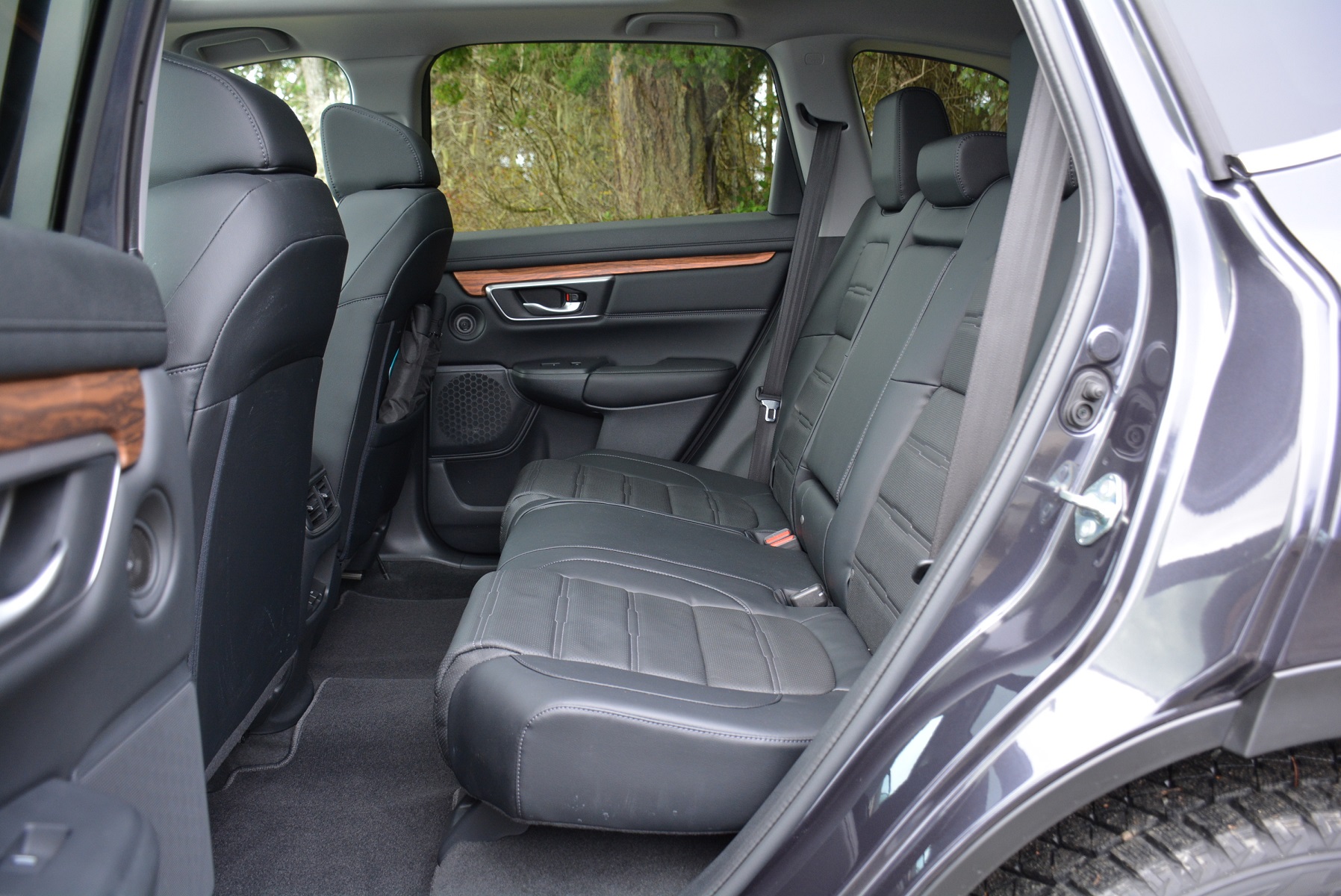 As impressive as the outside looks, more significant changes are found on the inside. The wider and taller makeup is noticed immediately with a more spacious back row. At times, a crossover can only be as good as its versatility, and Honda made sure of that with increasing rear leg room and cargo space (1.8m of flat cargo space), while retaining a similar overall length. In addition, the centre console can be constructed in three different ways, while a hands-free power tailgate can be accessed through an upward kicking motion and also adjusted with a choice of three heights. 

The design takes on plenty of hard and soft materials that help to elevate the look and feel of the CR-V. Yes, once again it's a big improvement in soft-touch leather, but the faux wood trim comes off a bit cheap. On the other hand, the seven-inch touchscreen is less clunky and easy to use, and that includes the addition of Apple CarPlay and Android Auto. What it also includes is the rebirth of the volume knob. Honda has listened to its critics and brought this simple feature back after a two-year hiatus.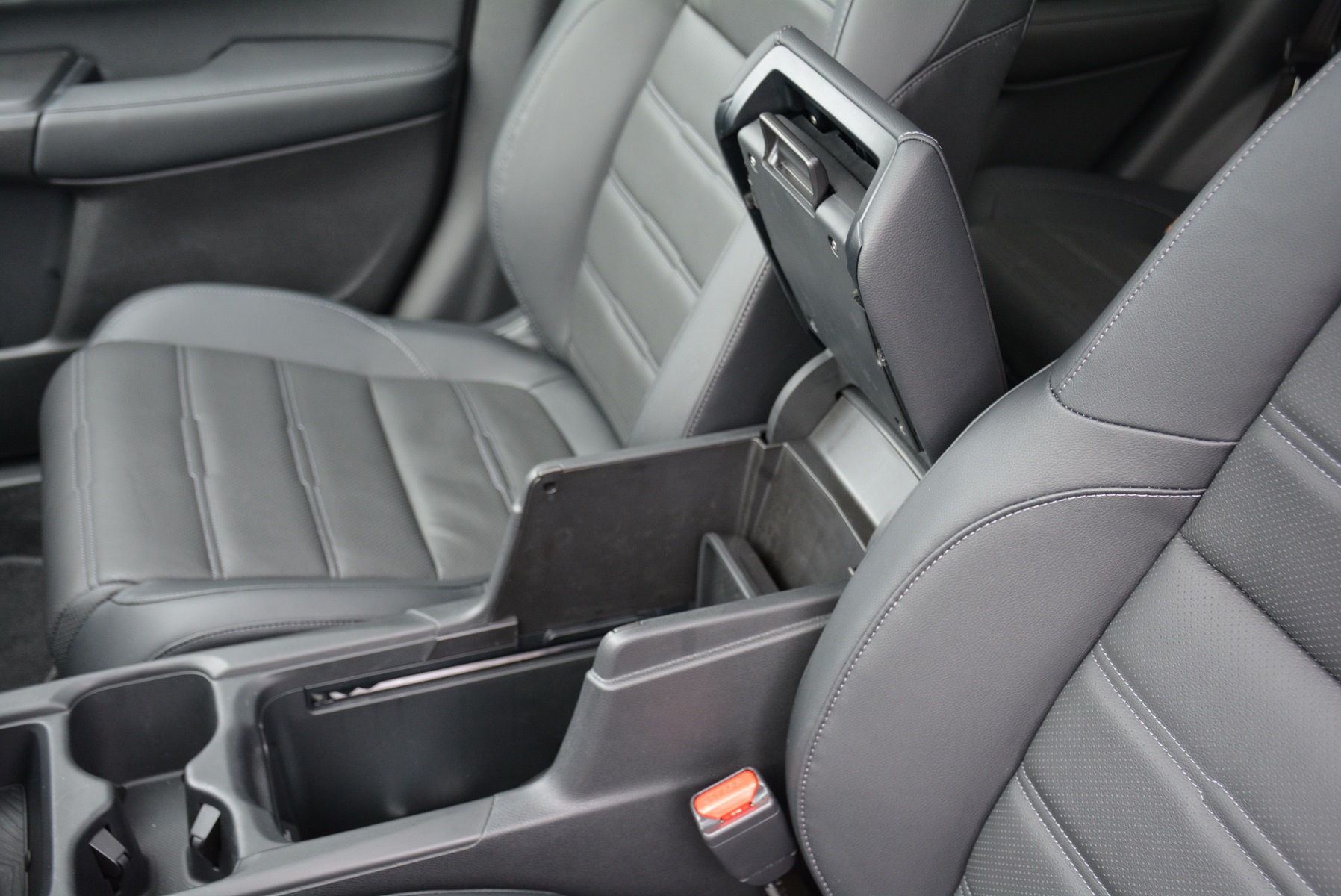 Canadians will be treated to a few exclusive perks that include a heated steering wheel and heated rear seats in EX-L and Touring models, as well as a panoramic moonroof for the Touring trim.

Lastly, CR-V owners will be treated to Honda's suite of safety technology, called Honda Sensing, that's standard on all AWD units. New technologies for 2017 include: Adaptive Cruise Control with Low-speed follow and Road Departure Mitigation, and that's on top of the plethora of technology aids that are already a part of the system.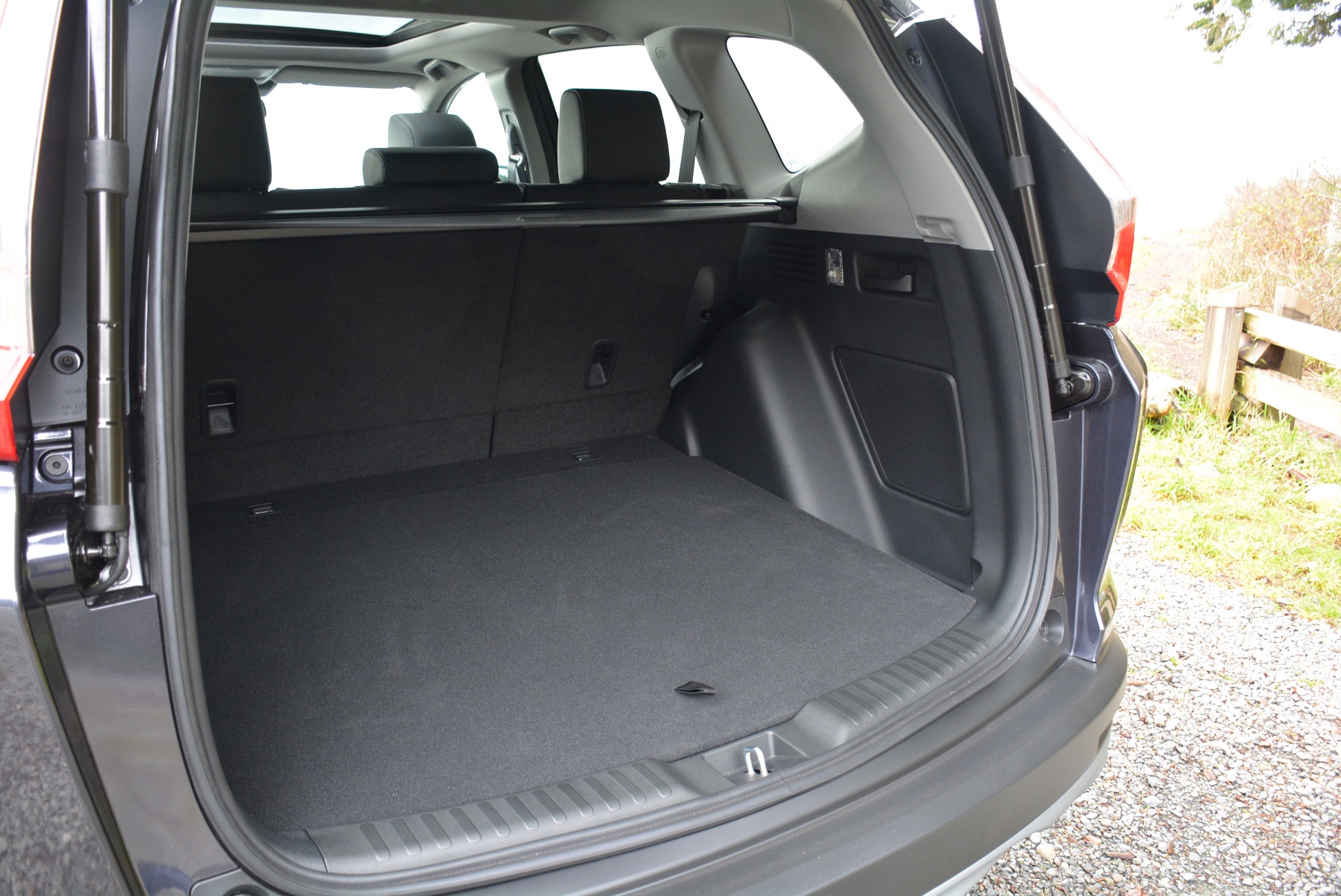 The 2017 Honda CR-V goes on sale in late December at a cost that's only $400-$1,000 (depending on trim) more than its outgoing model. The starting price is $26,690 for the LX 2WD, but for AWD, you will need to go up to $29,490; while it tops out at $38,090 for the Touring trim.

In the fastest growing segment, Honda isn't taking any chances with its CR-V. Honda doesn't want it just to not lose ground to the Rav4 and Escape, it wants to take over the segment, just like the Civic did in its sedan class. To achieve this goal, improvements to inside-and-out styling will be a big help, as well as the standardization of safety technology, enhanced interior volume, better performance and lower fuel economy.

Will that be enough for Honda? It's hard to say, but with Honda's pedigree and the positive history of the CR-V, it sure can't hurt.