2016 Nissan Micra - What We Like and Dislike
As an automotive enthusiast and marketing guy, it's very easy for me to tell whether a car is going to be successful in the North American market. From my experiences of attending auto shows, I feel that I can walk by each booth and have a good idea on what will sell and what will falter. 
One booth has always left me puzzled – Nissan. Among its bread-and-butter vehicles – the Altima, Rogue and Sentra – would sit a funny-looking vehicle that always had me asking, "Who would ever buy that?" 
For this week, I decided to test out the all new Nissan Micra SR. My tester was equipped with an automatic transmission – a $1,000 option bringing the total price to $17,719.
The Micra is classified as a B-segment car, competing with the likes of the Hyundai Accent, Ford Fiesta, Toyota Yaris and Chevrolet Spark. This category aims to woo entry-level buyers with cute bubbly vehicles featuring bare bone interiors and modest performance levels.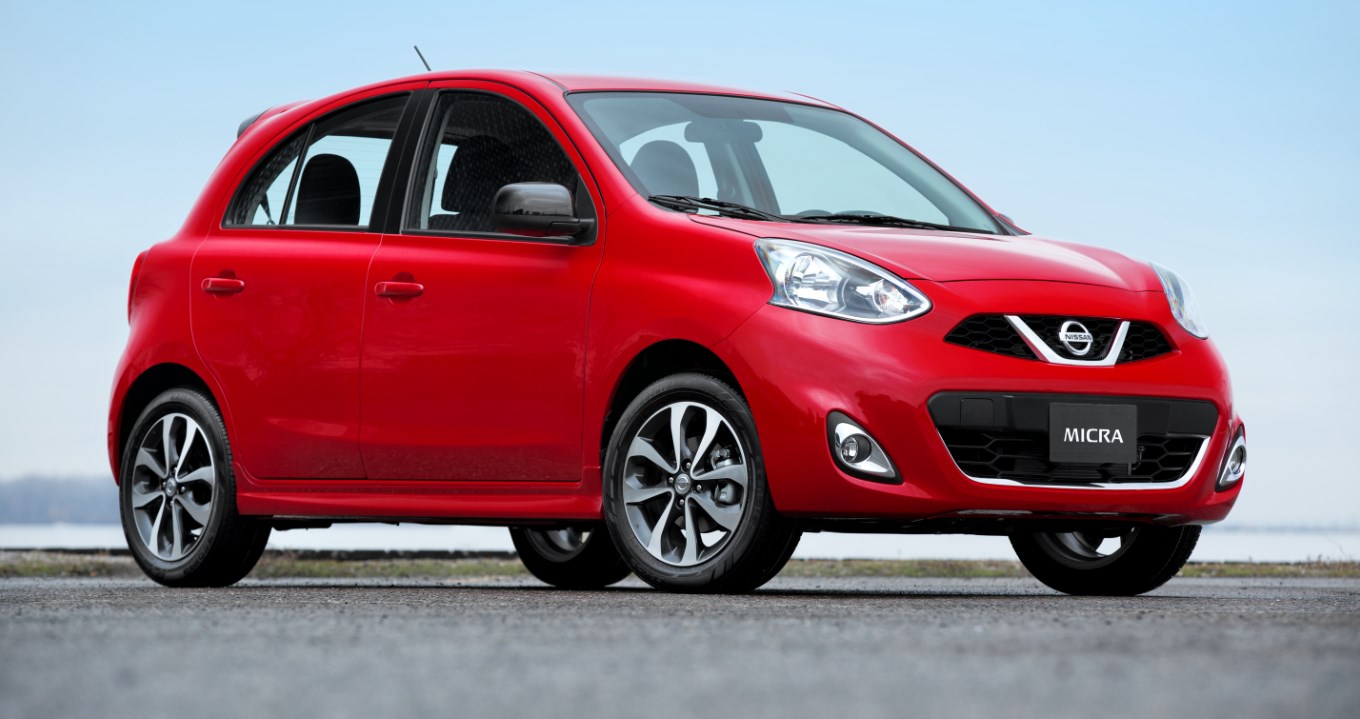 Like: Price tag
The Micra is most likely the cheapest new vehicle you can get in the North American market today, aside from the Chevrolet Spark which is a few dollars less. The Micra starts at just $9,998 and tops out at $15,988 for the five-speed manual transmission and any add-ons. Other competitors are priced right around that range or several thousand more, but offer a few more standard features. 




Like: Performance
When it comes to the road, the Micra gives you more than what you pay for in terms of performance. Its small dimensions give it an increased power-to-weight ratio and a fairly peppy performance – thanks to the 107 lb.-ft. of torque (at 4,400 rpm). The 109 horsepower four-banger is identical to the one found in the bigger Nissan Versa Note, which costs almost $5,000 more. The steering is slightly heavy but nimble above certain speeds. Its small size also provides a small turning radius, which was useful in tight parking lots.




Like: Fuel efficiency
Unlike other new Nissans, the automatic model doesn't come with a CVT tranny but merely a four-speed. My tester averaged around 7.6 L/100 km – which is decent for the performance that it delivers. Keep in mind that most of my driving was by myself with the A/C off, so expect this number to increase between 1-2 litres depending on your driving requirements and conditions.




Like: Design
Comparing design elements among uber-small cars is a fairly easy part of writing this story– there's not much to discuss. Most hatches in this segment have a small wheelbase, a tall roofline, and a bubbly shape. The headlights are fairly large and aggressive. The presence of a visible upper and lower grille give it an empowering stance. From the side, the vehicle looks tall and roomy while the curved roof line provide a sleek appearance. The tall dimensions however make the base 15-inch wheels look slightly out of place. The Micra is ultra-customizable allowing customers to modify their mirror covers, door handles, wheel caps, and hatch stripe for around $650.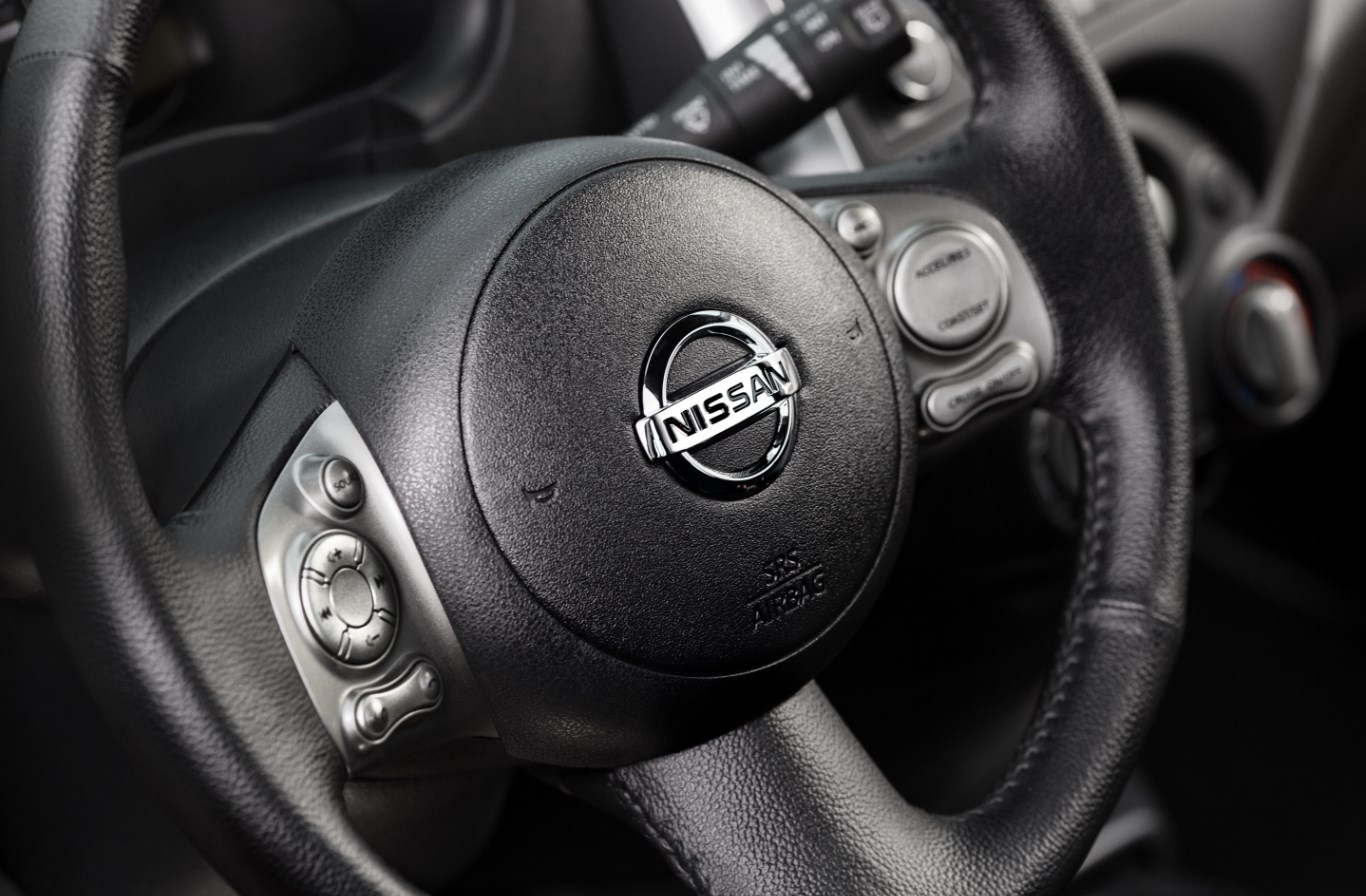 Dislike: Automatic Upgrade
The automatic transmission is a basic four-speed – an anomaly considering most of Nissan's line-up has shifted to fuel efficient CVTs. The transmission itself is just okay and delivers decent gear shift ratios at our tested city speeds. What bothers me about the Micra is the cost to upgrade to the basic five-speed manual. On the highest trim level, you pay $1,000 to get the automatic – which is a reasonable price. However, on the base model, be prepared to shell out an extra $3,500 to get the automatic option – which is more than one-third the price of the car itself!
Overall, the Micra is a city car that delivers better value than what you pay for. That being said, it's not for everyone. People with families who are looking for space, but are cash strapped to a $10k budget are more likely to find better value in a used family sedan. Also, drivers who flock to the dealerships for that low cost may be turned off by the cost of the Micra with an automatic transmission. That being said, the Micra will find better appeal among single people and couples living in urban settings who just need basic transportation to get around the city.
It's been two years since the Micra's launch, and I have a feeling it's going to be with us for a long time. With car prices constantly on the rise due to the weakening Canadian dollar, buyers who find themselves priced out of C-segment options might give this car the shot it deserves.