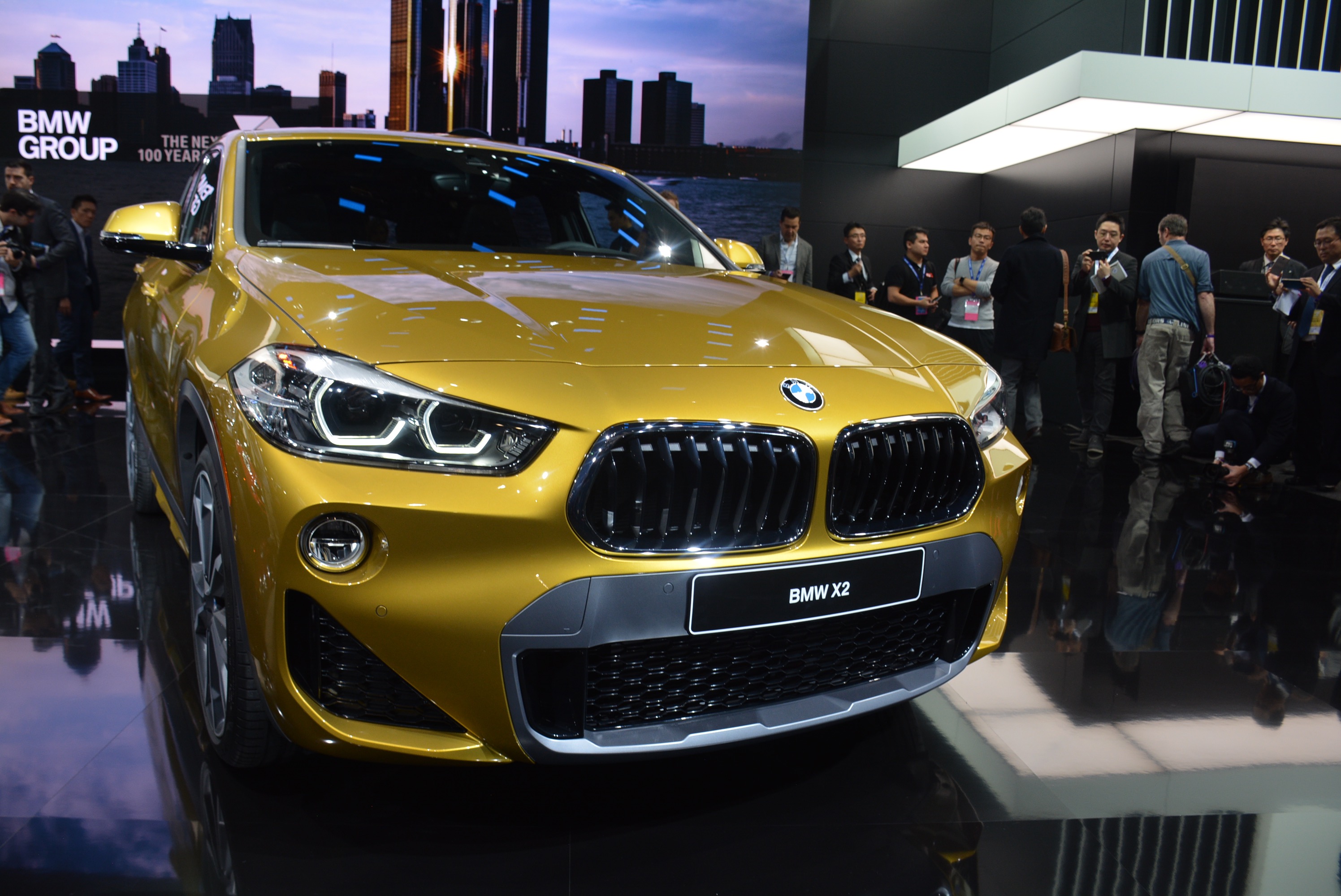 Detroit, MI – The North American International Auto Show (NAIAS) in Detroit truly kicks off the year's auto festivities. There's so much history, pride and production that has taken place in the 'Motor City' over the years, that it's one of the shows not to miss.

For 2018, a few off-site reveals lightened the media days of the show, but there was still plenty to see, and most of the buzz came down to American-made trucks. The big American three showed off plenty of muscle with major pickup reveals and that was complemented by a plethora of various production SUVs and sedans that will be hitting the market at some point this year.

Here's a small glimpse of what was shown off at this year's auto show in Detroit.

Pickup trucks

We start at pickups as they are the true volume sellers for Chevrolet, Ford and Ram, and neither of the big three were holding back in Detroit.

Chevrolet and Ram came to the show with all-new full-size pickups in the Silverado and Ram 1500. Ford on the other hand, talked a bit about an upcoming hybrid powertrain and addition of a diesel to its top-selling F-150, but re-entered the mid-size space at the show with the North American rebirth of the Ranger.

Let's start with the 2019 Chevrolet Silverado. It comes with six different engine/transmission combinations featuring a new 5.3-litre and 6.2-litre V8 engines that come with an industry-first Dynamic Fuel Management system that shuts off a certain amount of cylinders for better fuel efficiency. In addition, a new inline-six turbo-diesel enters the fray paired to a 10-speed automatic transmission. The fuel-efficient message was clear in the new Silverado highlighted by the loss of 450 lbs. from its outgoing model.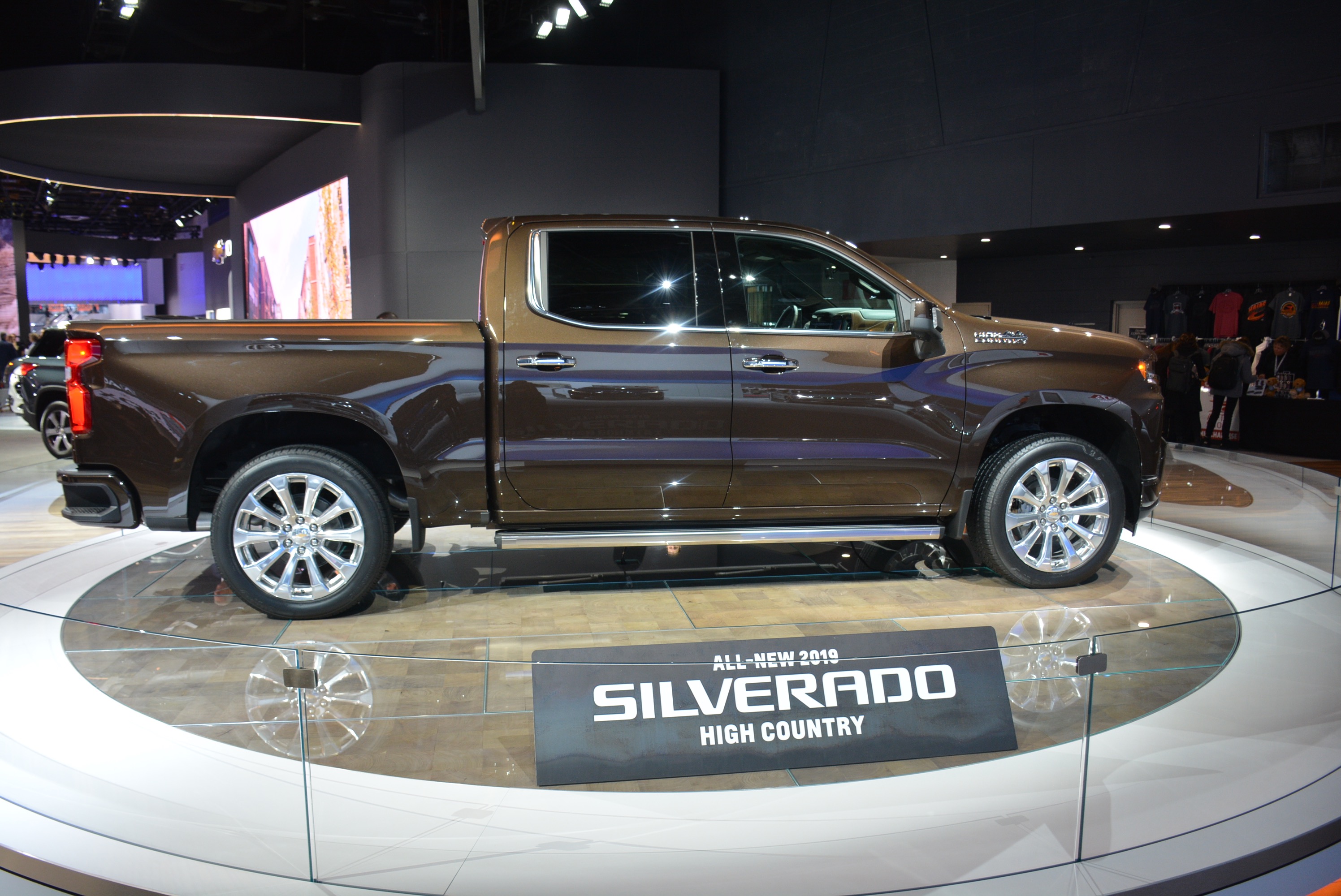 As for the 2019 Ram 1500, it too takes on a fuel-efficient tone with its 3.7-litre Pentastar V6 and 5.7-litre Hemi V8, both utilizing a 48-volt eTorque mild-hybrid system with stop-start technology. Having that hybrid system in place boost torque numbers to 90 lb-ft more in the V6 and 130 in the V8.

The 2019 Ford Ranger was teased at last year's NAIAS, so it was only fitting to come back for its production reveal. The new version gets upsized in order to compete with the likes of the Chevrolet Colorado, GMC Canyon, Toyota Tacoma and Nissan Frontier. It's now re-entering a segment with slight growth and an opportunity for Ford to capitalize. Powering the new Ranger is a 2.3-litre EcoBoost turbo-four matched to a class-exclusive 10-speed automatic transmission with full numbers to be released shortly.

SUVs

For the most part, the crossover/SUV reveals were dominated by the luxury automakers.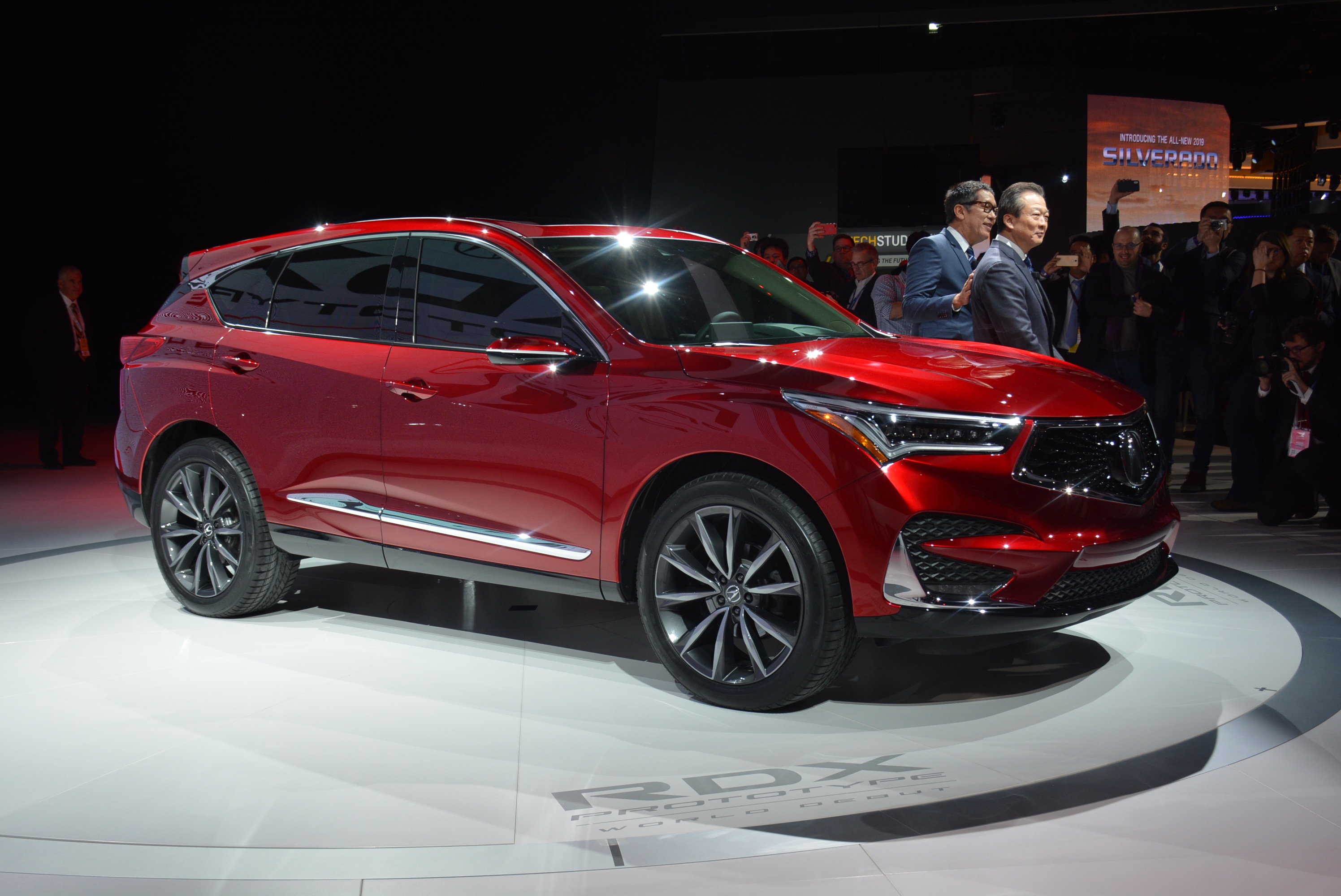 Starting off with Acura, the luxury wing of Honda showed off one of its core vehicles, the 2019 Acura RDX Prototype. No longer does it resemble its mainstream brand with an exclusive all-new platform that takes on many stylings from the Precision Concept and Precision Cockpit shown off at previous auto shows. Its exterior is more bold and daring with cutting edge lines and a tight, more sleek grille. On the inside, a floating 10.2-inch display sets a clean and tech-centred tone that includes a new touchpad interface and operating system. It's powered by a 2.0-litre four-cylinder matched to a class-exclusive 10-speed automatic transmission.
Other big reveals were the 2018 BMW X2, 2019 Mercedes-Benz G-Class and the Lexus LF-1 Limitless Concept. Starting off with the BMW X2, the compact crossover will fill the only gap in BMW's X-division when it comes out in the spring. The G-Class gets fully re-done for the first time, even though it slightly resembles the same boxy, military-inspired look we've always loved with a lighter and tech-driven feel featuring a dual 12.3-inch widescreen display and driver safety assist systems. Rounding out the trio is the one crossover concept from Lexus. The LF-1 Limitless is one of the more beautiful vehicles at the show displaying the futuristic design language of the brand with a new take on its large spindle grille complemented by thin and sleek LED lights. In addition, fully autonomous features in 'Chauffeur Mode' allow the crossover to take over control of the vehicle.
Sedans

There was a time when sedans would kick this list off, but times are changing. The biggest splash came from a muscle car in the Ford Mustang GT. But it wasn't any GT, it was the limited edition 2019 Ford Mustang Bullitt, inspired by the 1968 classic movie starring Steve McQueen that came out 50 years ago. The Dark Highland Green colour featured in the movie was on display (it also comes in Shadow Black) and it can only be had with a six-speed manual gearbox with a white cue-ball shifter. Other features include a big dual exhaust, black five spokes and a Bullitt gas cap instead of any Ford badging. Under the hood is a 5.0-litre V8 that ups power to 475 hp and 420 lb-ft of torque.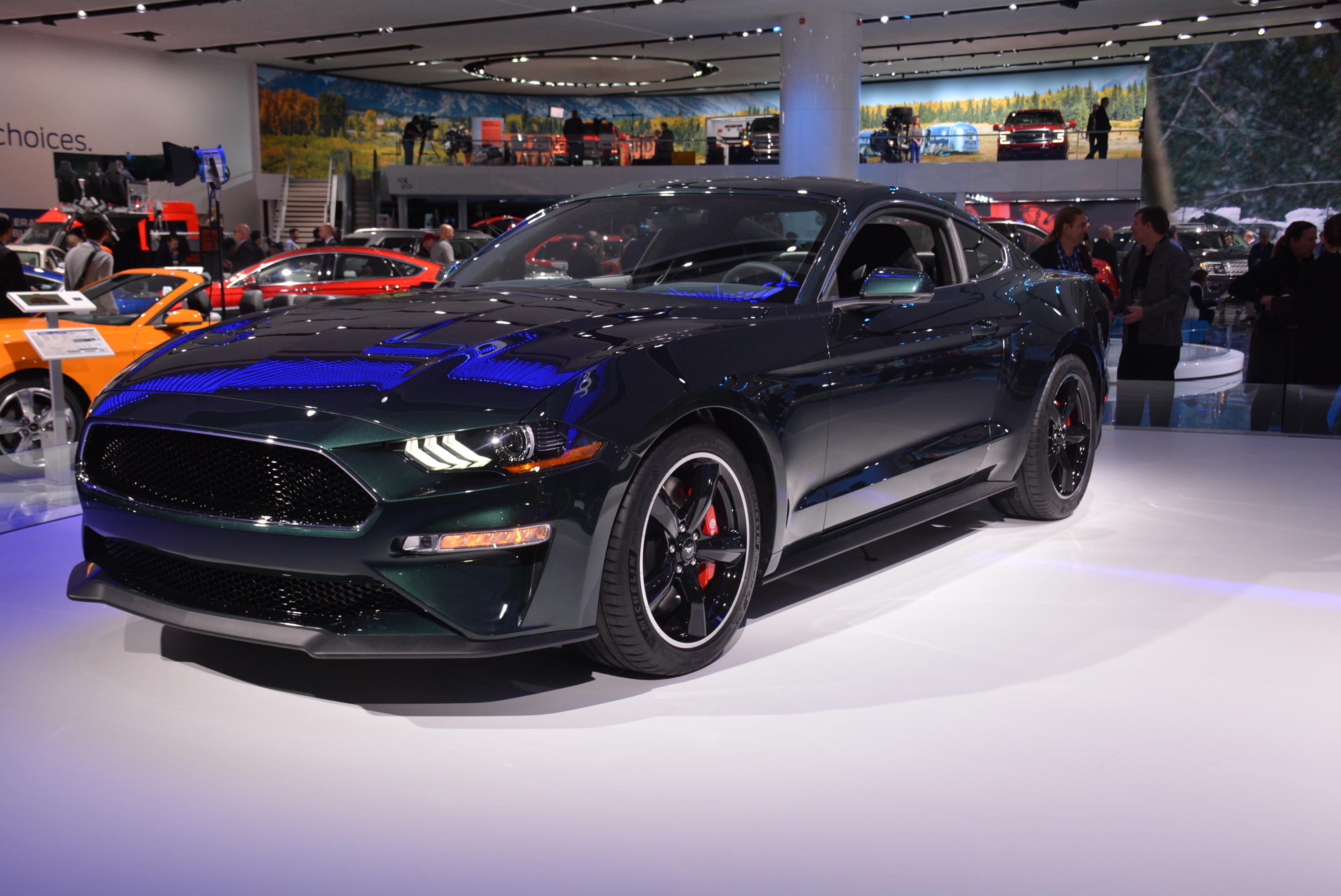 The other more practical sedan choices were the 2019 Kia Forte and 2019 Volkswagen Jetta. The Forte and Jetta both increase in size and add some necessary design flair that had been lacking in both. The Forte takes on more of a coupe-like finish; while the Jetta, now in its seventh-generation, adopts more pronounced, sharper cues for that sportier touch.