Model Gigi Hadid featured in new BMW M2 campaign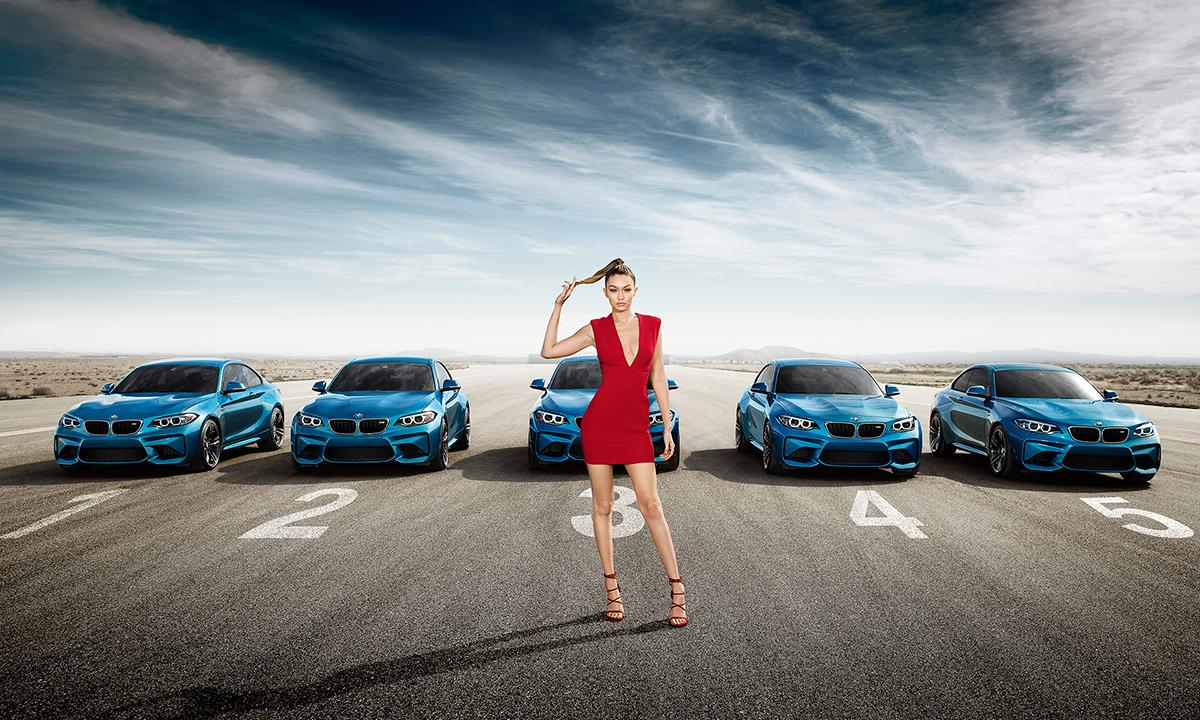 BMW has gotten creative and drawn a few more eyes with its new M2 campaign.
The German brand has hired American supermodel Gigi Hadid to be the feature in its campaign, produced by agencies KBS and Serviceplan. In the video, there are five identical blue BMW M2s and the object is to follow the car Hadid hopped into.
Typically, it wouldn't be tough to follow the long-legged Gigi who is wearing a red skin tight dress, but in an M2, it's more difficult as they weave in and out with visuals being blocked by some of the front-running cars.
The voice over asks, "Can you keep your eyes on Gigi?"

At the end of the video, go to EyesOnGigi.com to make your selection and see if you were correct. So far, the campaign seems to be a big success with over 6.5-million viewers have already eyed Gigi.