Hyundai Elantra Sport shows off its chops at Fun Day
The Hyundai Elantra is the most important vehicle to the South Korean brand, representing a quarter of its Canadian sales. It would make sense to work off this product and develop variants that can add more flair to the lineup. For 2017, that's exactly what Hyundai has done with the new Elantra Sport.

In a few weeks time, the Elantra Sport will start to make appearances at the dealership level, but before that, Hyundai wanted to provide a host of journalists a sneak peek at this sport-tuned product at a local event, they like to call Hyundai Fun Day.

At this year's Hyundai Fun Day, we had a chance to go on a geocaching adventure with the regular Elantra. It led to a long, but smooth ride throughout the northern parts of Toronto where we can experience both highway and city driving filled with plenty of U-turns.

One of the locations revealed a secret spot to where the Elantra Sport was hiding. We plugged in that address into our mobile device and found ourselves at the Powerade Centre in Brampton, home to the Brampton Beast of the ECHL. An autocross was set-up and each individual would have his/her times posted on a chart. It wouldn't be much time behind the wheel, but enough to whet the appetite for a future week-long drive.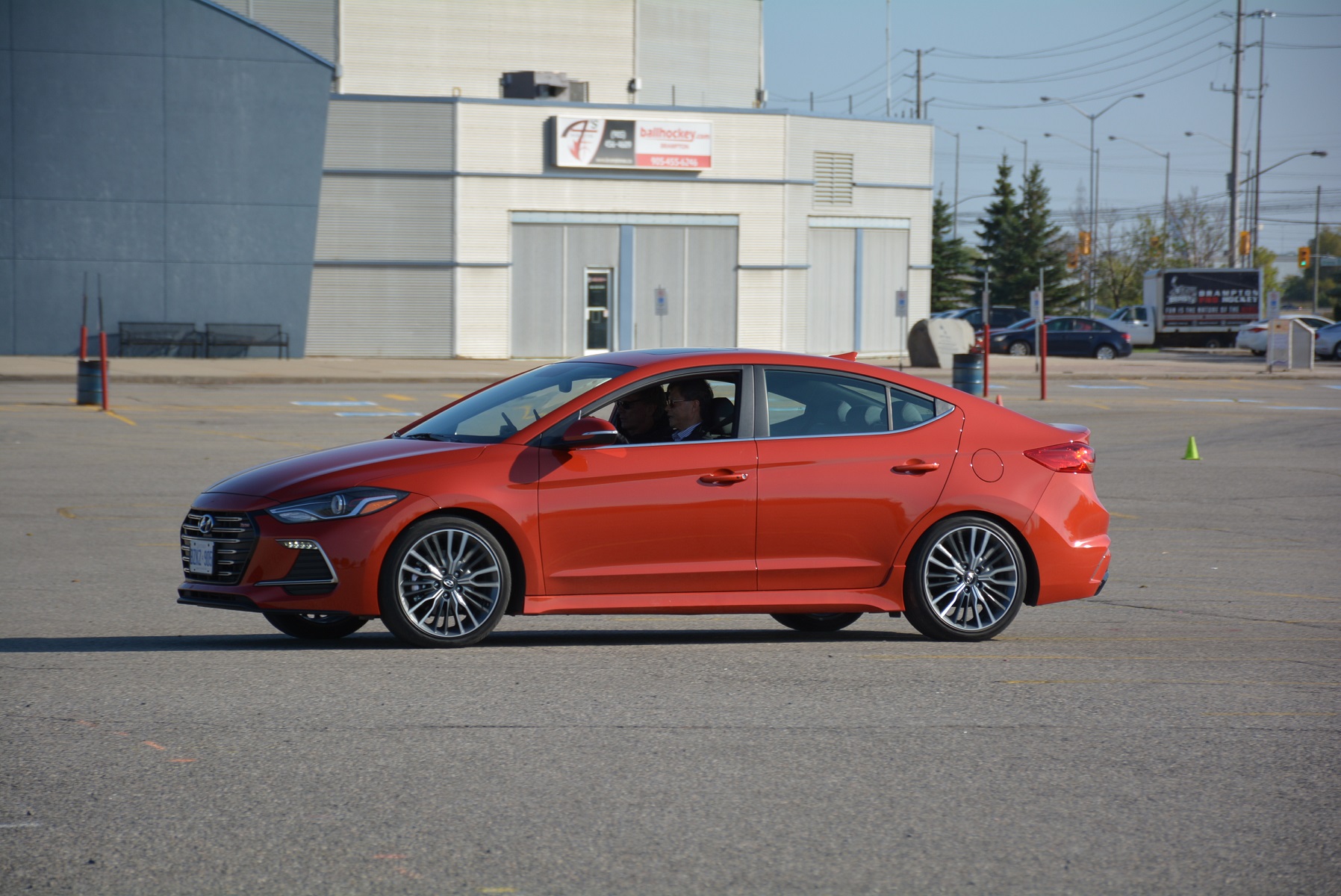 A little about the Elantra Sport

The front-wheel-drive Elantra Sport is powered by a turbocharged,1.6-litre inline-four engine that produces 201 hp and 195 lb.-ft. of torque. There's a choice between a six-speed manual gearbox or a seven-speed dual-clutch transmission with paddle shifters, both on hand for this event.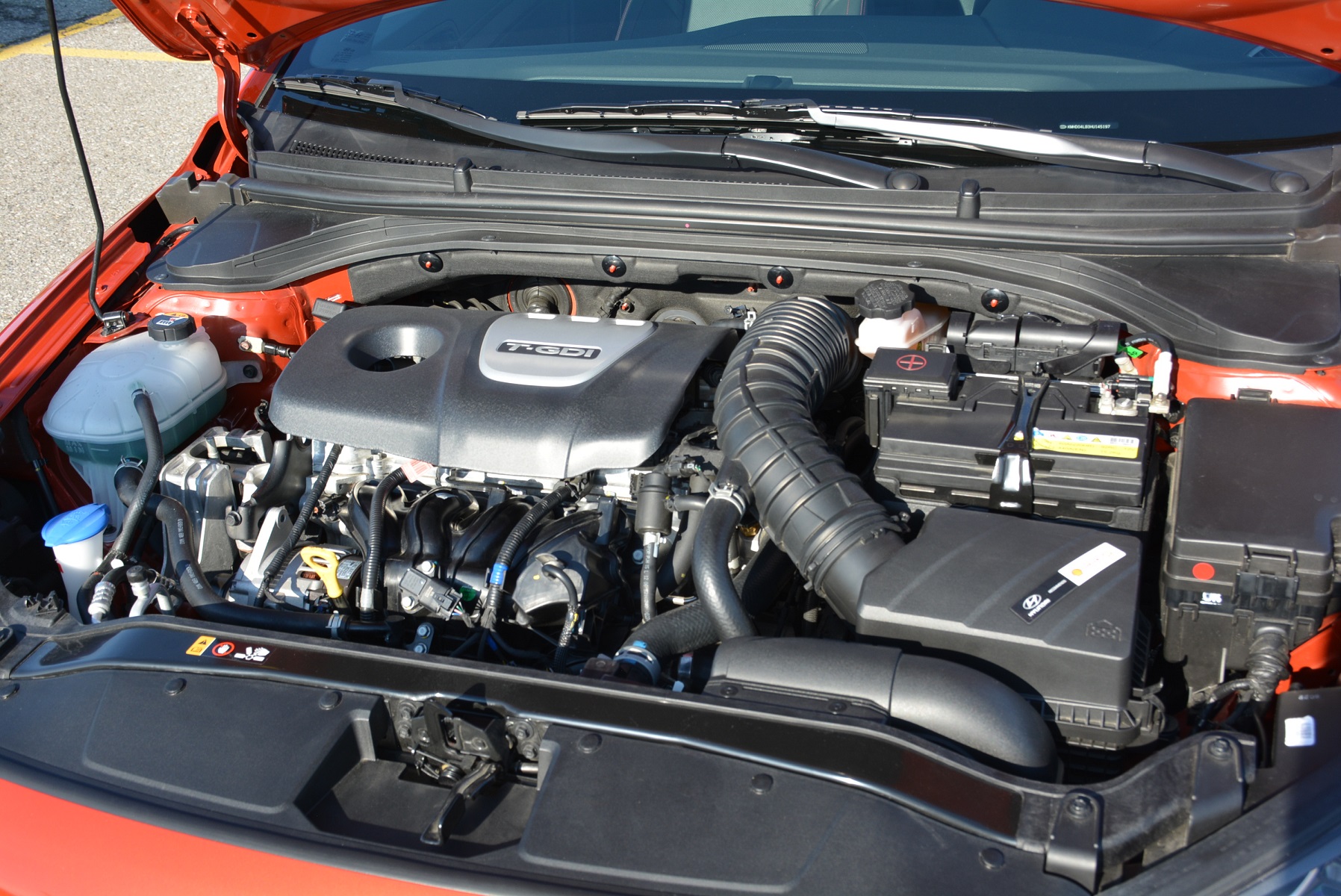 The engine is not the only thing unique about the Sport, as its exterior has gone through its own exclusive changes. First off, the front fascia is more bold and aggressive that creates a confidence stance thanks to its hexagonal sport grille and horizontally-mounted LED lights that sit below its standard HID headlights. In addition, the Sport sits on 18-inch unique aluminum-alloy wheels that's finished off with unique LED taillights and a dual chrome tip exhaust.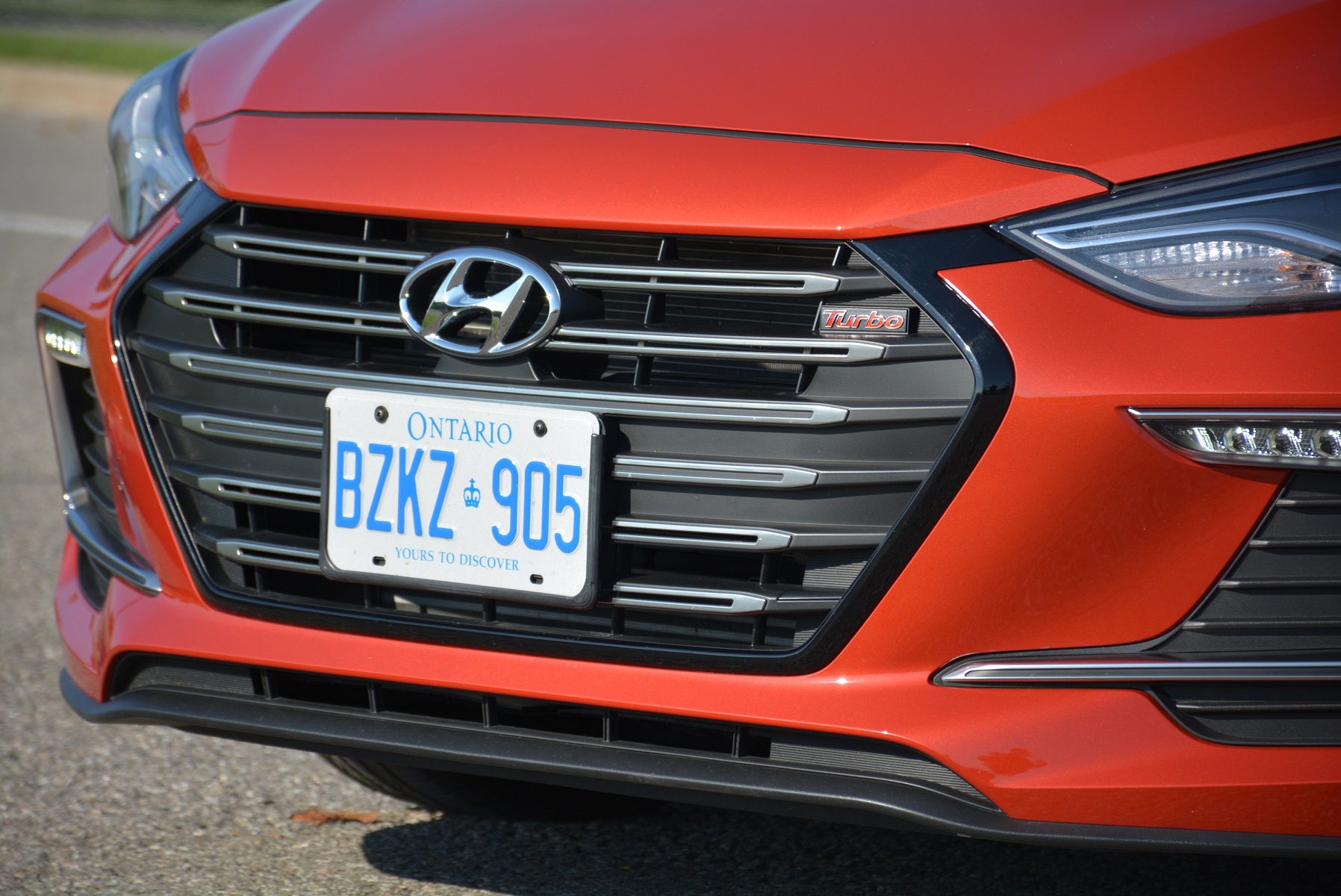 The inside tries to reflect its bold image with an interior that adds not just a sporty-tone to it, but a little luxury. The first thing that gets noticed is its flat-bottom leather steering wheel that oozes excitement. The standard leather interior continues throughout complemented by some racing red stitching. Other enhancements include an eight-inch touchscreen with navigation, alloy pedals, sport instrument cluster, as well as heated front seats and steering wheel.

The three minutes behind the wheel

This day was all about lapping on an autocross, so as aforementioned there wasn't much time behind the wheel. I was allowed one practice run to learn the track, followed by two timed runs for the competition.

For the practice run, I chose the six-speed manual version and it was smooth from the get-go. I took this run at a medium pace and found it to be very responsive. On the course, there were plenty of quick turns and a slalom that the Elantra Sport mastered with precision and a loud engine noise to make sure all the on-lookers took notice.

After the practice run, I asked which car had gone quicker, and was told that the automatic would be the one to go with. I hadn't been it, so it was worth a shot to get the feel for it.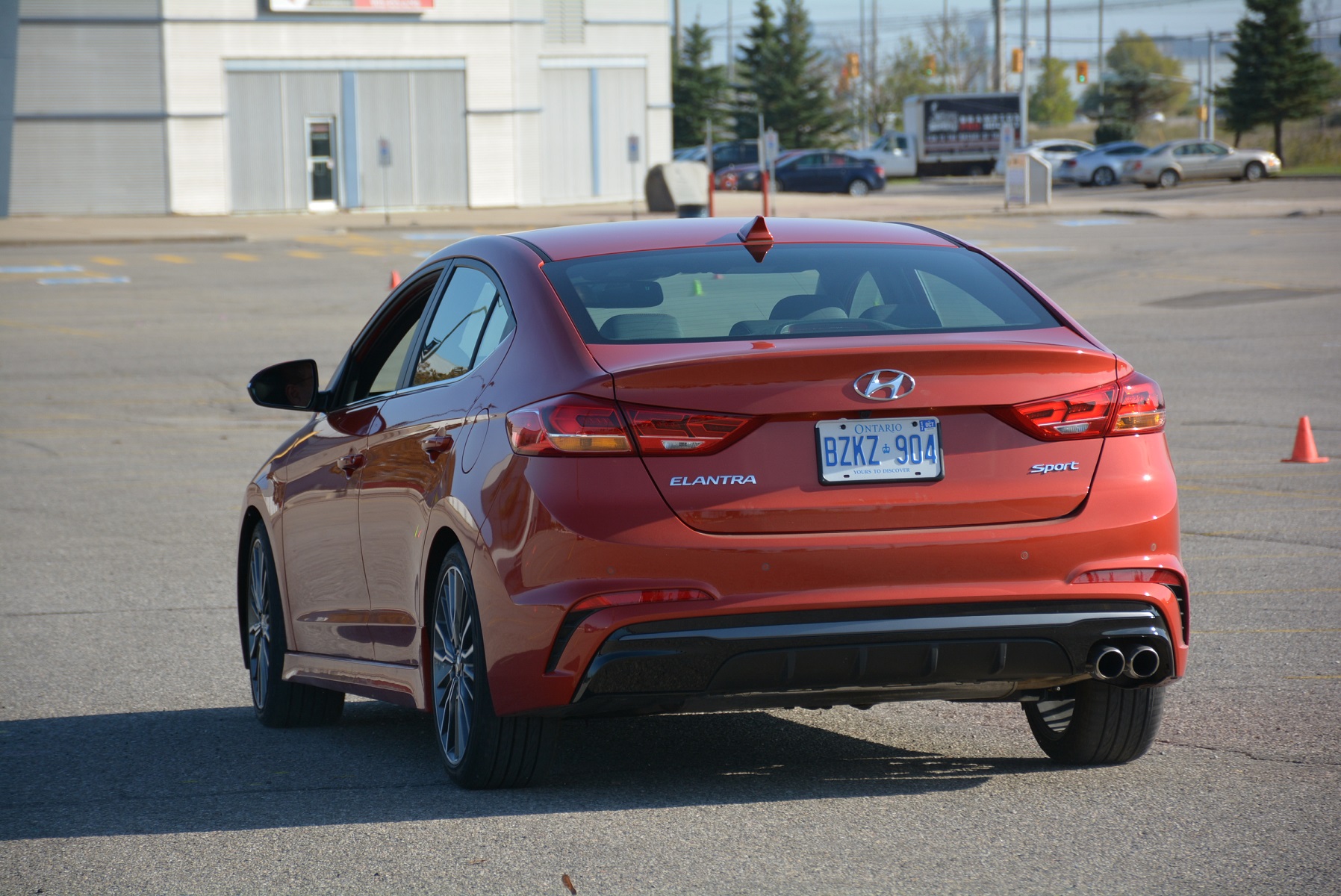 I hopped in and was ready for the show. However, from my initial takeoff, I noticed a little lag to get moving, something that wasn't the case with the stick shift. After a slow start, I powered off with the same minor steering inputs that allowed me to weave through the course. There were a few times, I had been late on turn, forcing me to brake harder than desired and having to once again pick momentum back up.

My time improved on the second run, but not enough to crack the top-10. It was a valiant effort, but one that I truly feel would have been made better, if I took out the manual for another spin.

Regardless of my results, it was all about having fun, and that's exactly what I accomplished in the Elantra Sport. I look forward to a further test drive on regular roads, but from what I see so far, that added performance will make for a more attractive and fun-filled ride in a package that starts at $24,999.