First Drive – 2017 Land Rover Discovery: still the all-versatile warrior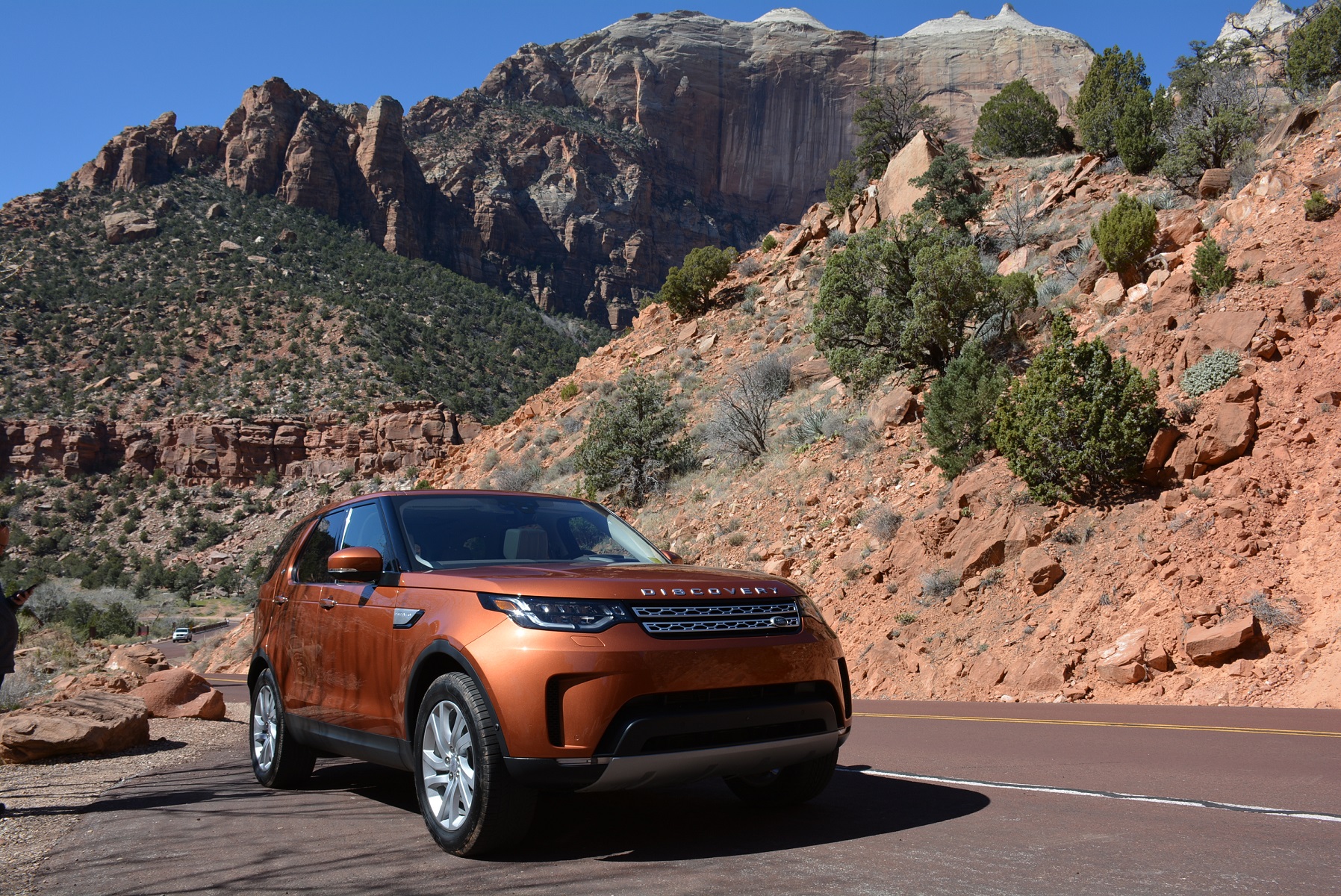 St. George, UT – Snow-covered mountain peaks, large red rock formations and a deep sand dune were all part of a playground for the all-new 2017 Land Rover Discovery. Seems fitting for the capabilities of a Land Rover product, even though they're customers rarely taken to task. On this two-day journey through the heart of both Utah and Arizona desert country that saw us cross into Zion National Park and Coral Pink Sand Dunes State Park, Land Rover aimed to prove how capable the newly-sculpted Discovery still is.

The Discovery nameplate may not be new globally, but in North America, it's taking over for the LR4. A refreshing change to an off-roading SUV that needed a complete overhaul from its mundane name to its aging boxy style. Canadian sales stayed status quo for the LR4 in 2016, but the British brand needed to aspire for more than triple digit sales numbers, which meant being niche in its off-road capabilities and not in the looks department as well.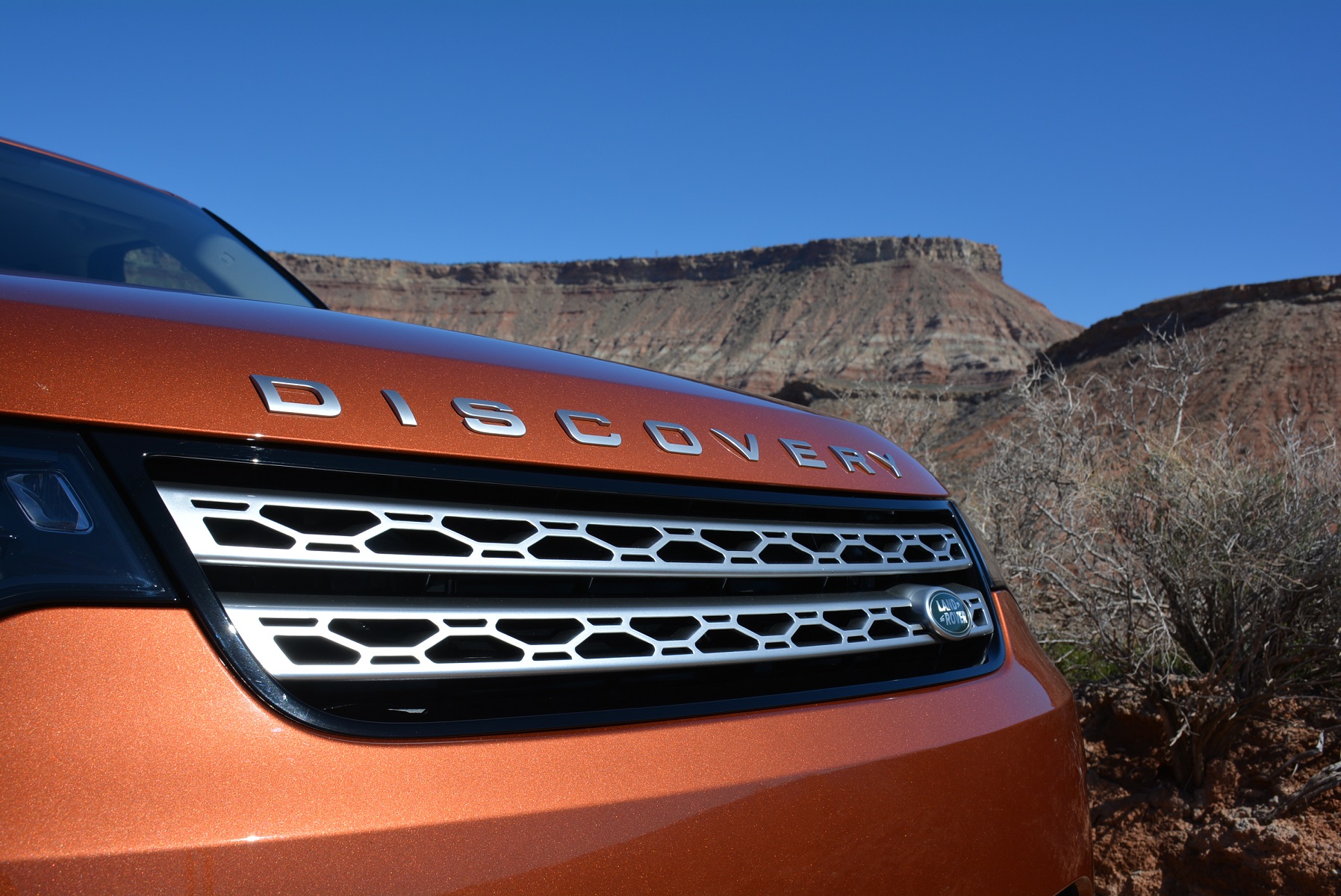 A transformation in design

At 2,080 kg – 20 percent lighter (480 kg) than the LR4 with most of its construction out of aluminum – the Discovery resembles other luxury SUVs with a rounded, more aggressively-sculpted appearance. According to Phil Simmons, Land Rover's Studio Director for Exterior Design, Land Rover wanted to "build on the [Range Rover] Evoque's styling cues that resonated emotionally with customers. A progressive more adventurous design that goes along with the brand's heritage."

The driving force behind the sleek look comes down to aerodynamics – the 2017 model achieves a coefficient drag of 0.33. The smooth front corners remove bulk in front of the wheel allowing it to not only look planted, but have air flow around the sides to the back of the wheel arch, reducing wind noise and fuel economy in the process. The rear end takes on a whole new look with horizontal LED taillights and an off-centred license plate that bucks the trend.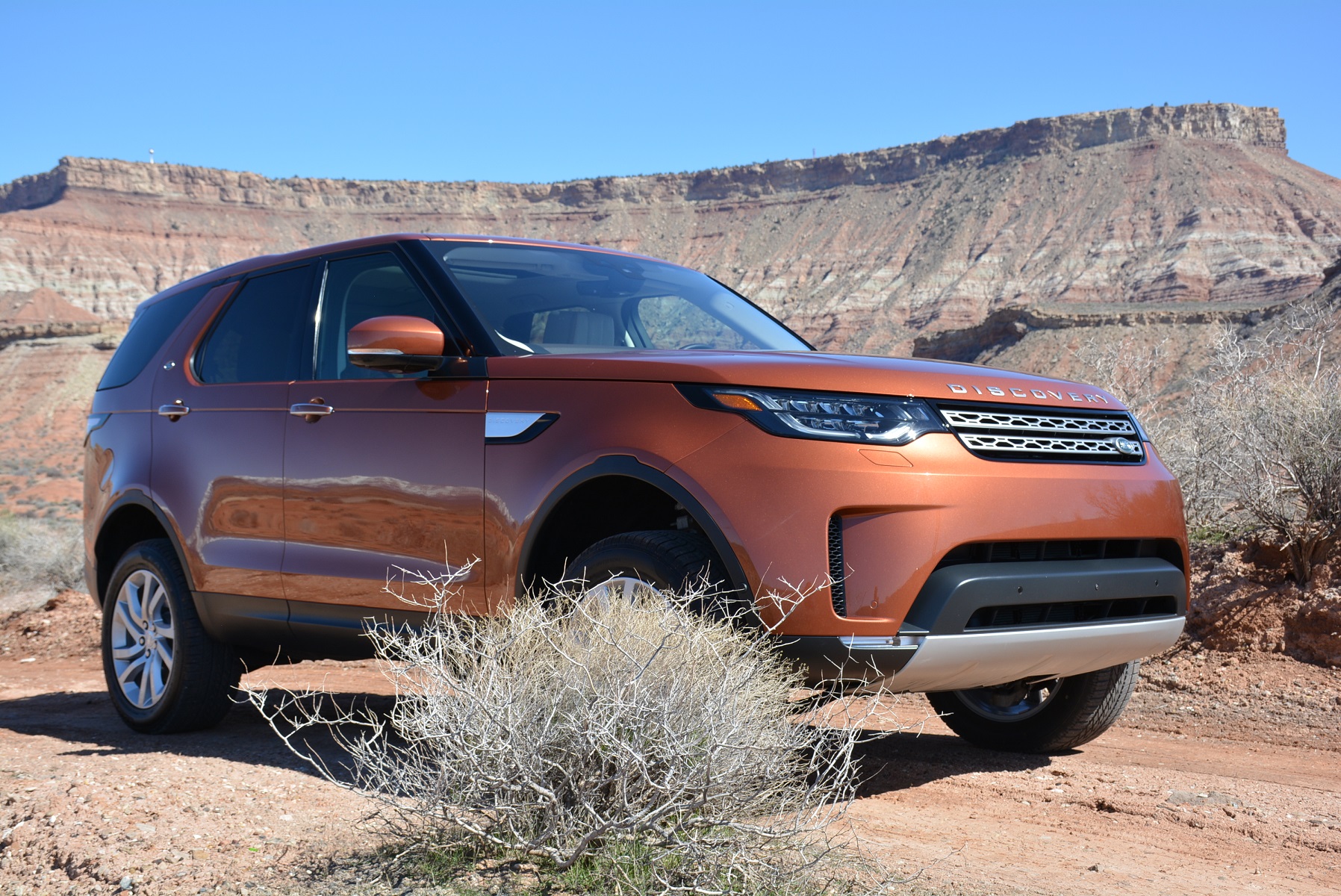 Its exterior takes a while to get used to, but don't judge a book by its cover. This Discovery can still sit seven, has class leading ground clearance of 283 mm, 900 mm of wading depth when in need of some refreshment, can climb large mountains and tow up to 3,500 kg. And outside of the towing, that's exactly what we accomplished, and all of that with ease.

Conquering challenges along the way

Before we get into its on-road and off-road prowess, let's go over the two engine choices offered: a supercharged, 340-hp 3.0-litre V6 gas unit with 332 lb.-ft. of torque and a turbocharged, 254-hp 3.0-litre diesel V-6 with an impressive 443 lb.-ft. of torque. Both are matched to an eight-speed automatic transmission and a top-of-the-line four-wheel-drive (4x4) system.

That 4x4 system is what separates the contenders from the pretenders and Land Rover has numerous drive modes that include: Auto, Rock/Crawl, Grass/Gravel/Snow, Mud/Ruts and Sand. Land Rover didn't hold back on the Discovery's capabilities, putting on a first class presentation of its skills with no stone left unturned.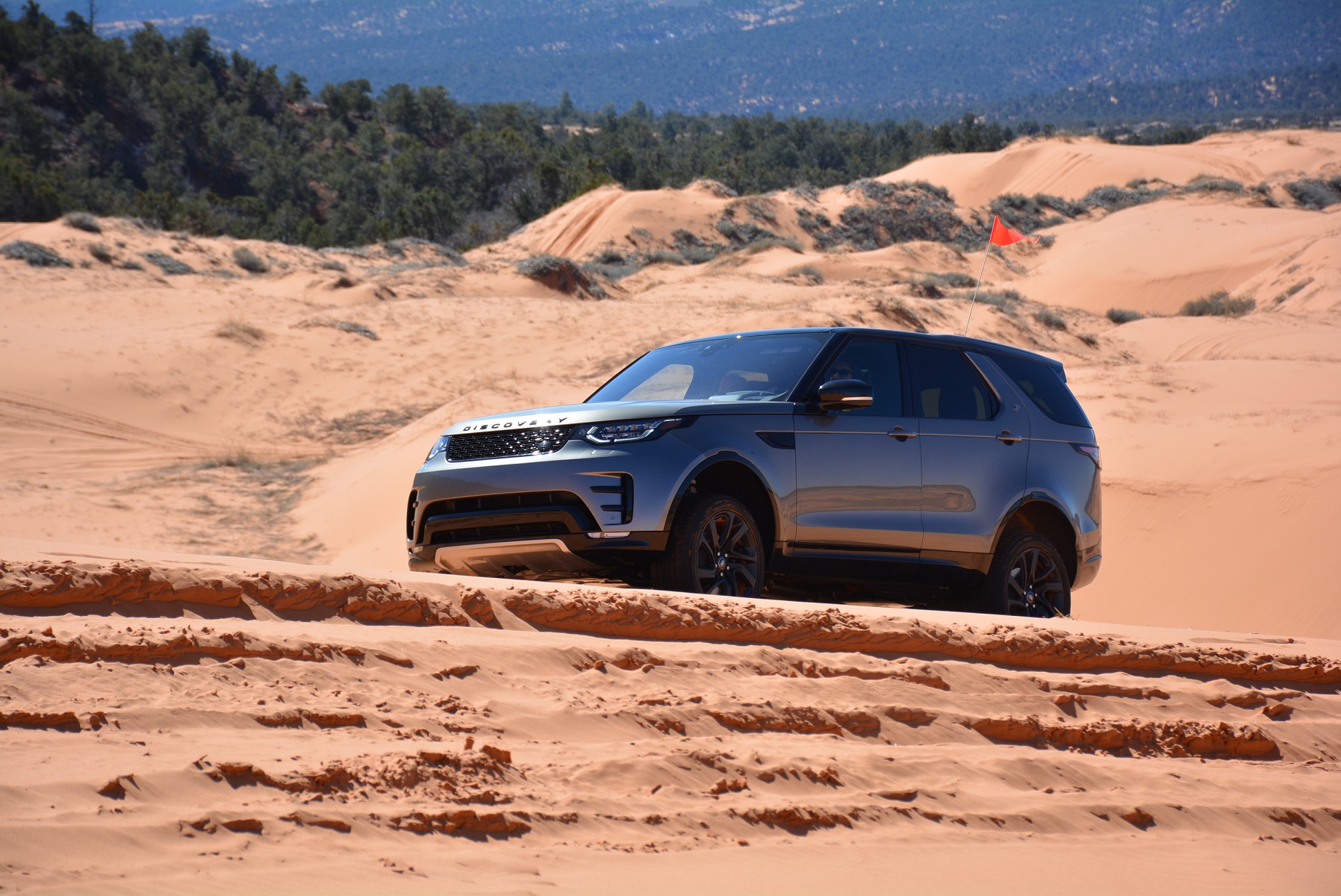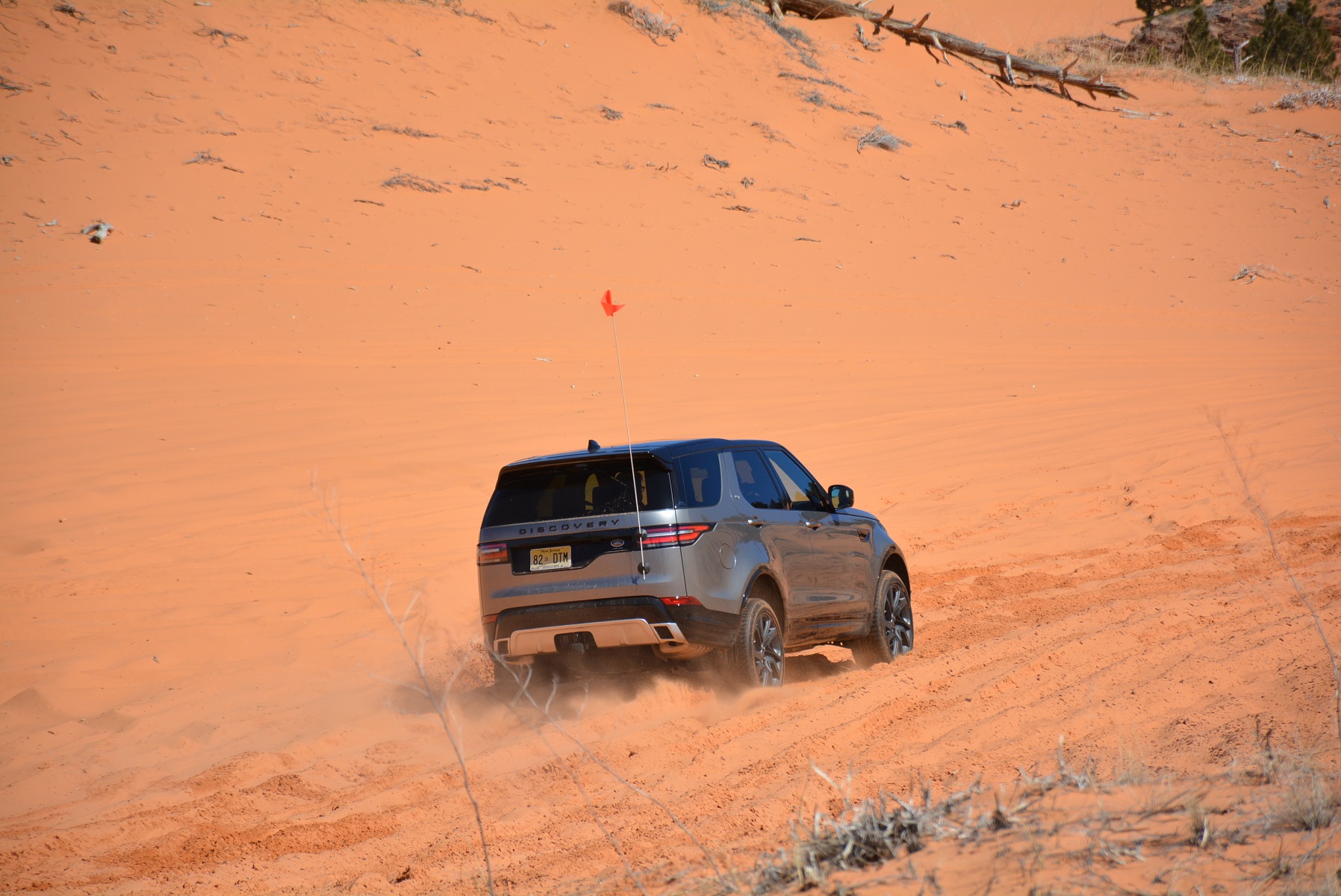 Sandy trails were just an appetizer for the Discovery, as the diesel unit powered through those quicksand dips, turns and inclines with only minor moments of fear, but that was more to do with the driver getting acquainted with the sandy terrain.

Once settled in, it was those Coral Pink Dunes that teleported us to a scene in a modernized movie version of Lawrence of Arabia. The sand was deep, the inclines steep, and the Discovery had to find its own lines to gain any traction. After watching the lead instructor get bogged down in some heavy sand twice, it was clear this was no easy task, but this is why our tire pressure was lowered. Amazingly, every single Discovery made its way up, down and sideways through the dunes. The key was keeping momentum and powering ahead, and when done successfully without driver error, the Discovery made it past every challenge.

The last major off-road obstacle was a rock crawl. Once again, this wasn't your typical trail, but plenty of instructors were on-hand. The rocks were large, edgy, and at times, they appeared never ending. The Discovery was put in low-range and outside of a little slip right at the beginning, yours truly made a slow crawl through the most difficult rocks without any second attempts. I've been with other capable off-roaders, granted not on the same course nor with these amount of instructors, but that typically comes with a few gear shifts to get the job accomplished.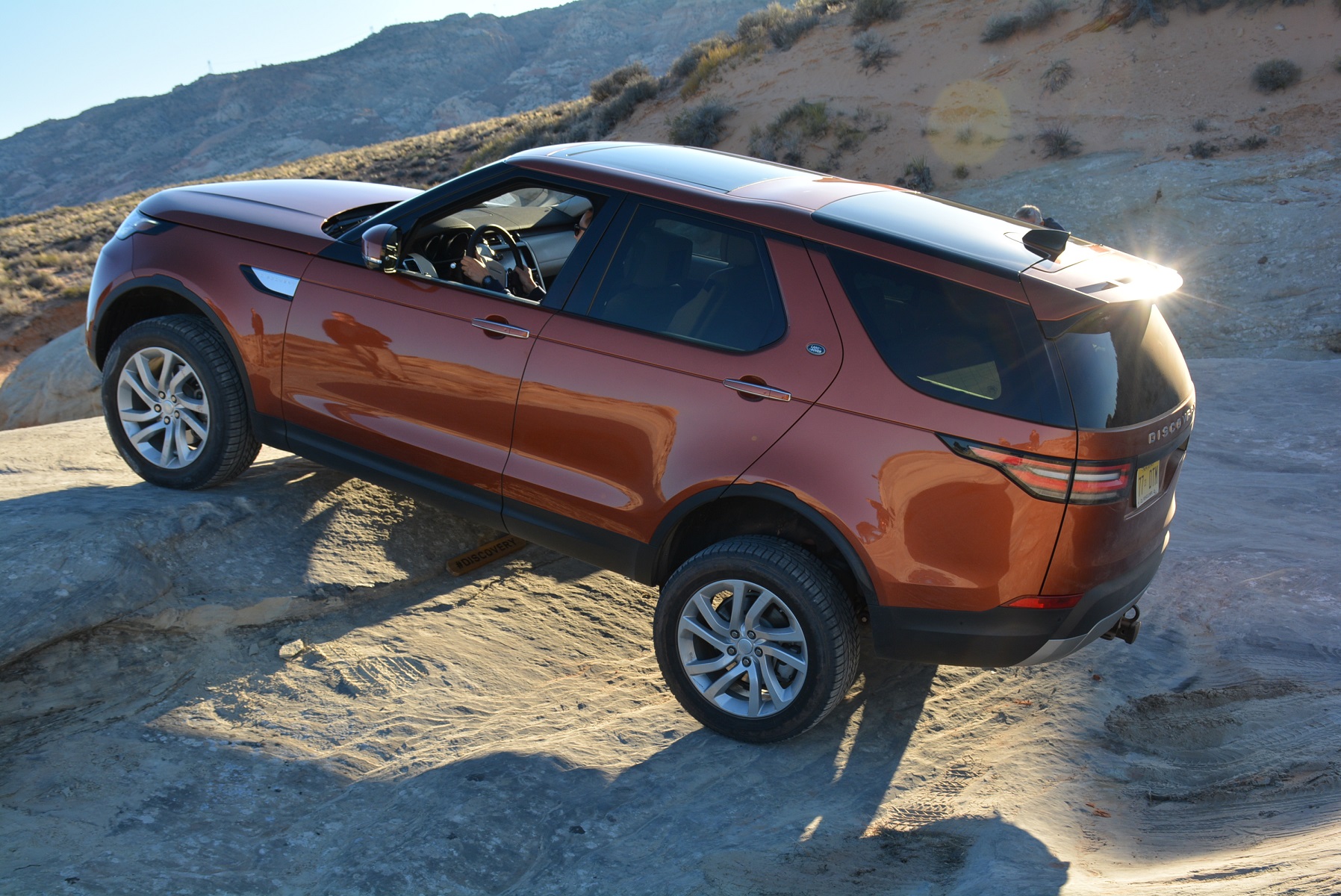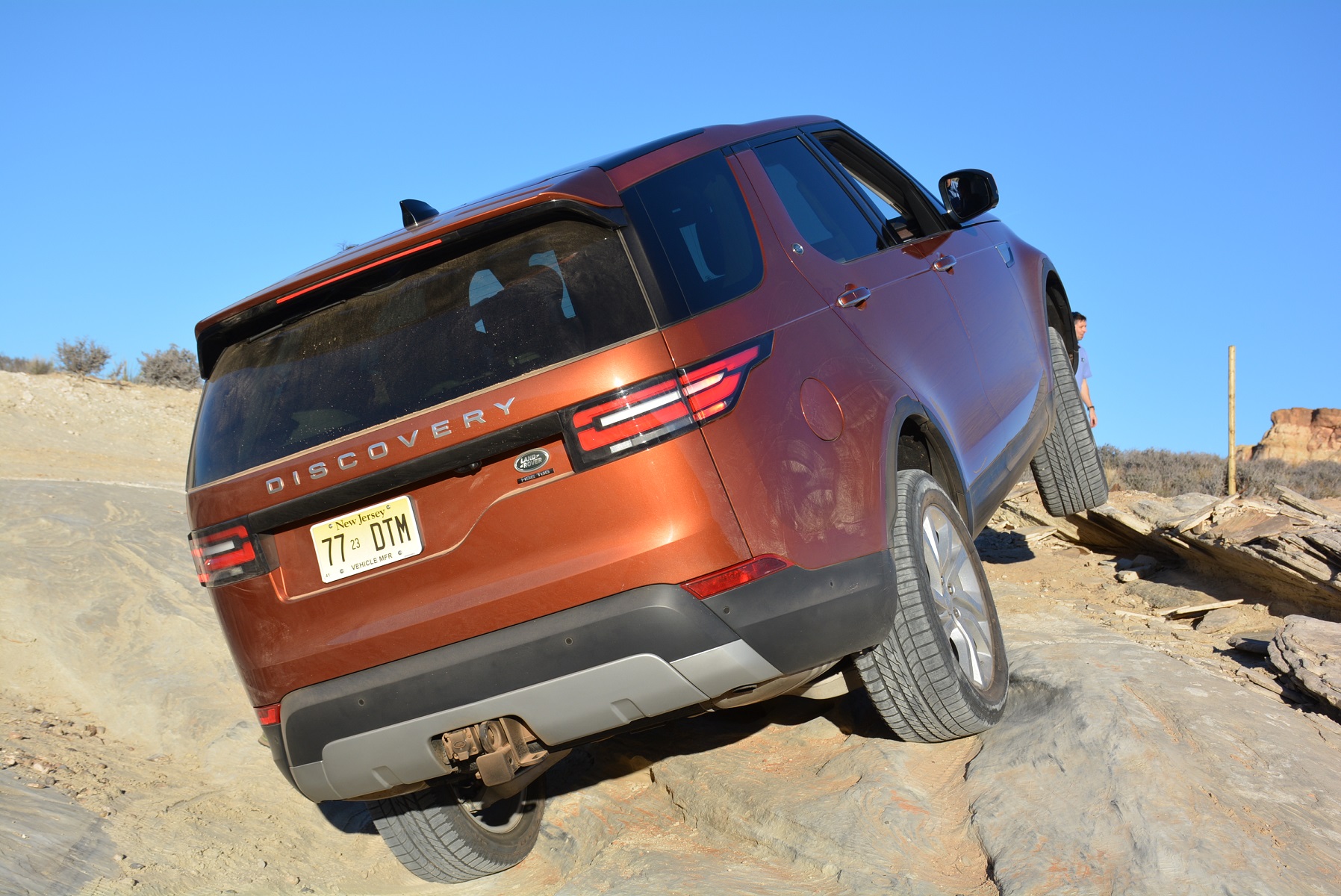 Calm, composed and quiet

The off-road obstacles were clearly the highlight of this first drive. But on reflection, it was the on-road component that became the most impressive part. And before you roll your eyes, give me a second to explain.

We expect a Land Rover to be able to be an off-road warrior – it's been doing that since its inception. What makes this new version unique is that it turns into a quiet and composed drive that allows all occupants to sit back and enjoy the plush luxuries of its cockpit. It's all about versatility and the fact that it can transform into a regular SUV with improved fuel economy – we managed a combined 10.5 L/100 km in the diesel version and 8.9 L/100 in the gas model in mostly highway driving – gives it an edge over its luxury competitors.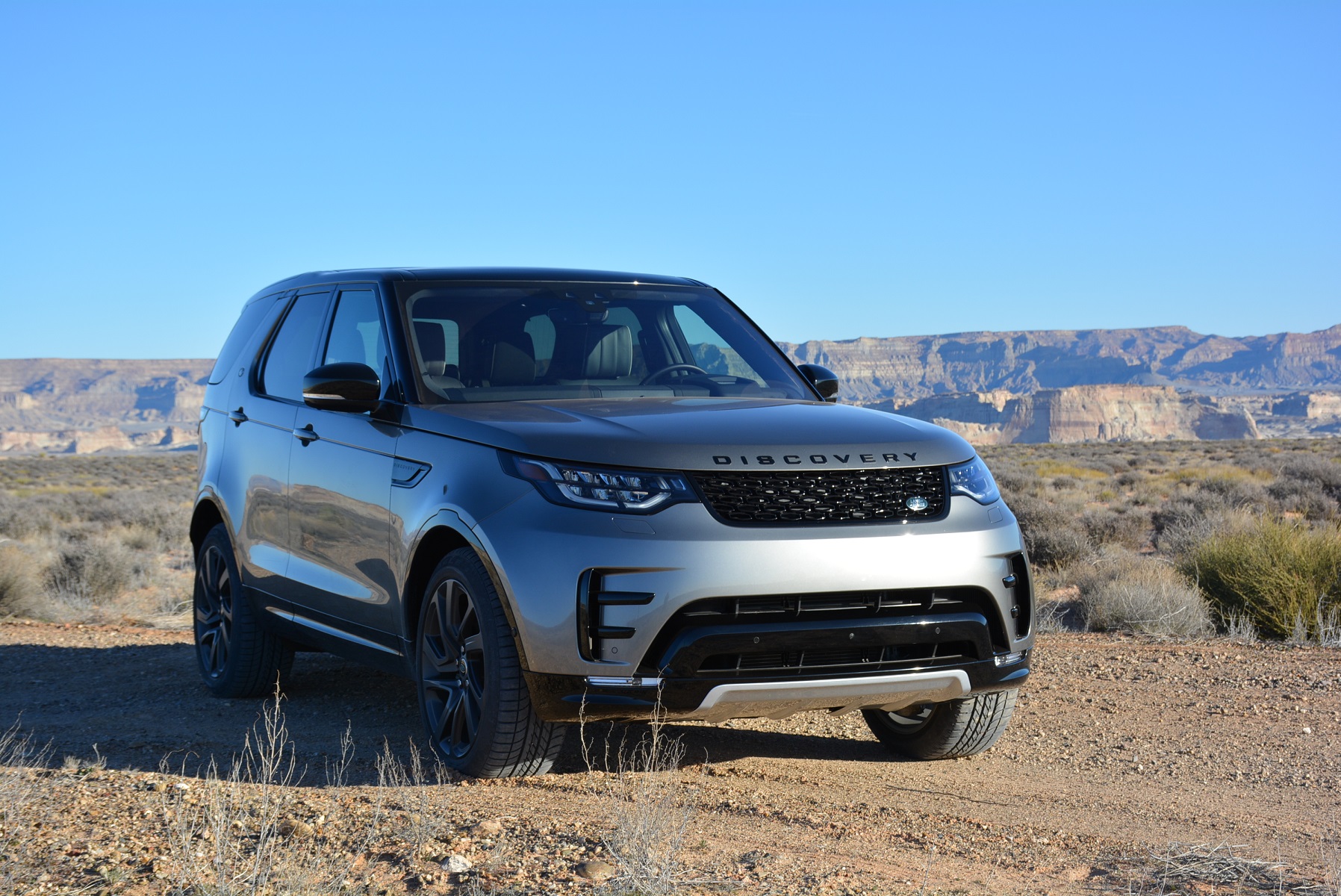 The LR4 never had great handling skills, but for a girthy SUV, that comes with the territory. For 2017, the Discovery still isn't the easiest to manoeuvre, but advancements have been made with turning more direct and in less need of wheel correction. In addition, braking tended to be a little slow and in need of additional pressure, but that's something that can be worked out over time.

Overall, the gas and diesel powertrains were similar rides. A few key differences of note came down to acceleration and off-road climbs. The gas version showed better chops when in need of some acceleration on the highway or while navigating city streets. On the other hand, the diesel accessed that extra amount of torque to perform some difficult rock climbs at an easier rate.

Tech-savvy interior

The technology used in its off-roading capabilities may be equal to the ones found inside. The layout is easy to understand and filled with gadgets that include 21 storage bins, nine USB ports, six 12-volt power outlets, a Wi-Fi hotspot and a rotary transmission dial. The only downside was its new 10-inch touchscreen that may use vibrant colours and graphics, but became difficult to use with slow reaction times and buttons too small to accurately press when scrolling through radio stations and other functions.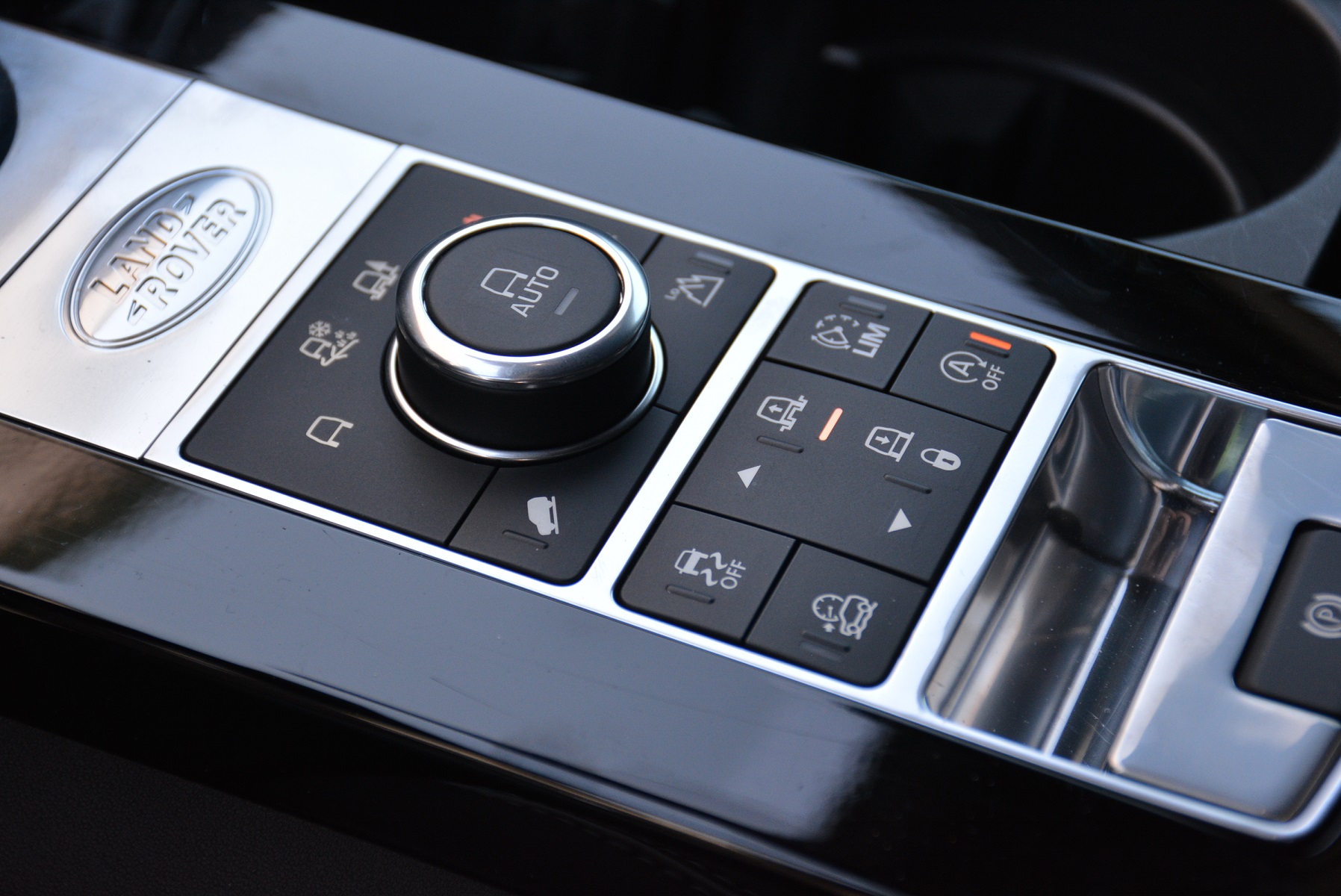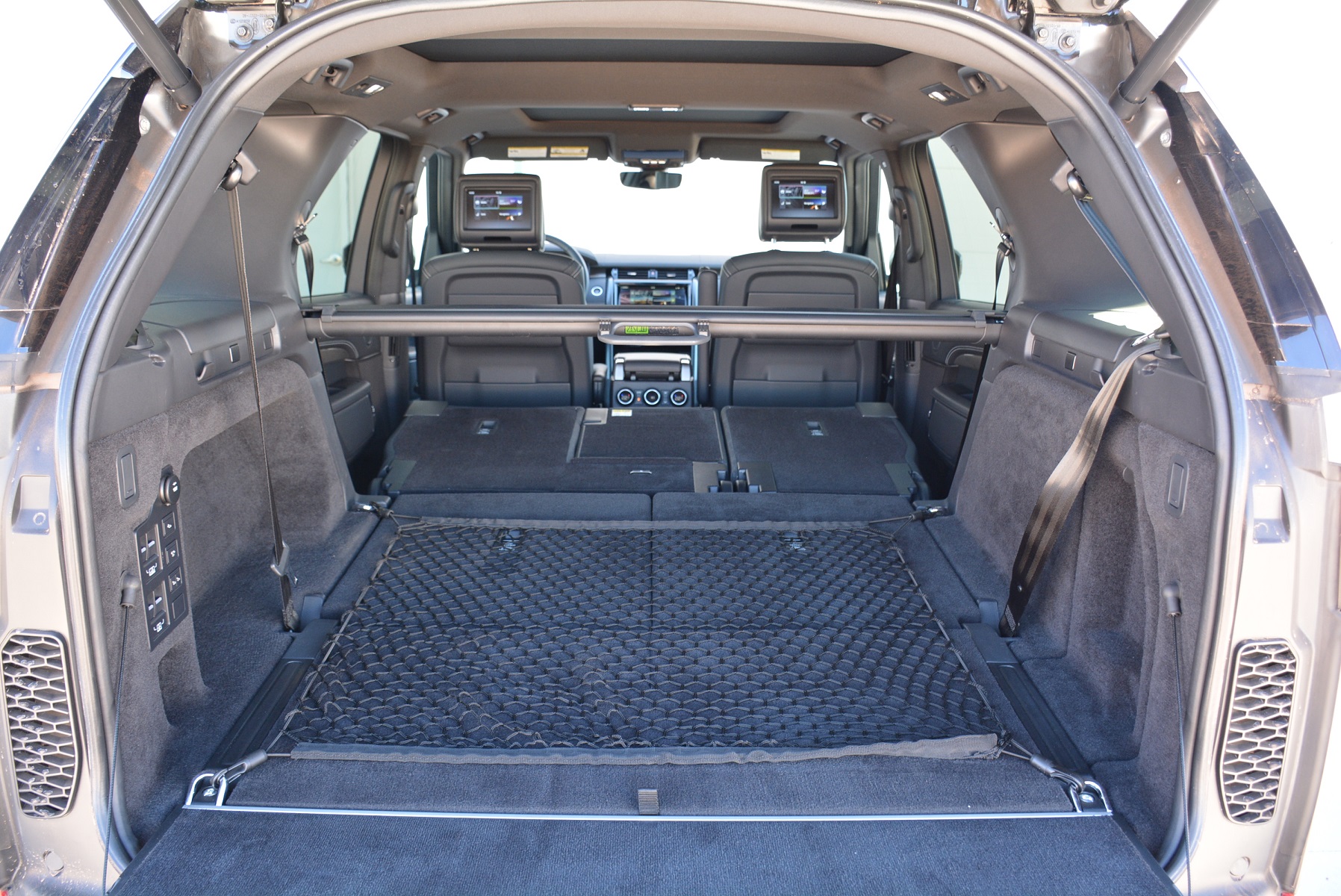 As frustrating as the touchscreen can be, Land Rover makes up for it in the cargo department. A one-piece liftgate breaks away from the previous split setup and supplies a handy hop-on shelf that can hold three people. In total, there is 2,500 litres of cargo space with both rows folded down, which reduces to 2,406 litres in the seven-passenger setup. Seat folding controls are made easy with electronic switches in the trunk or on the touchscreen that fold in 14 seconds. If only the third row needs to be flattened, the second row intelligently slides forward to allow for a fully flat canvass.

Conclusion

The 2017 Land Rover Discovery turns a chapter on the boxy-look we've all grown accustomed to. Its new sleek and rounded exterior may resemble a similar tone like most luxury SUVs on the market, but it's a whole lot more. The Discovery showed its strengths during rock climbs and sand dunes, but its transformation into a quiet and comfortable street cruiser makes it the total package.

Not only will it appeal to more consumers, it has everything that was rugged and versatile about the LR4 carried over along with more technology and improved fuel economy. The Discovery will start at $61,500 and go up to $82,500 with Canadian sales to begin in May.