Nissan Qashqai to arrive in Canada in the spring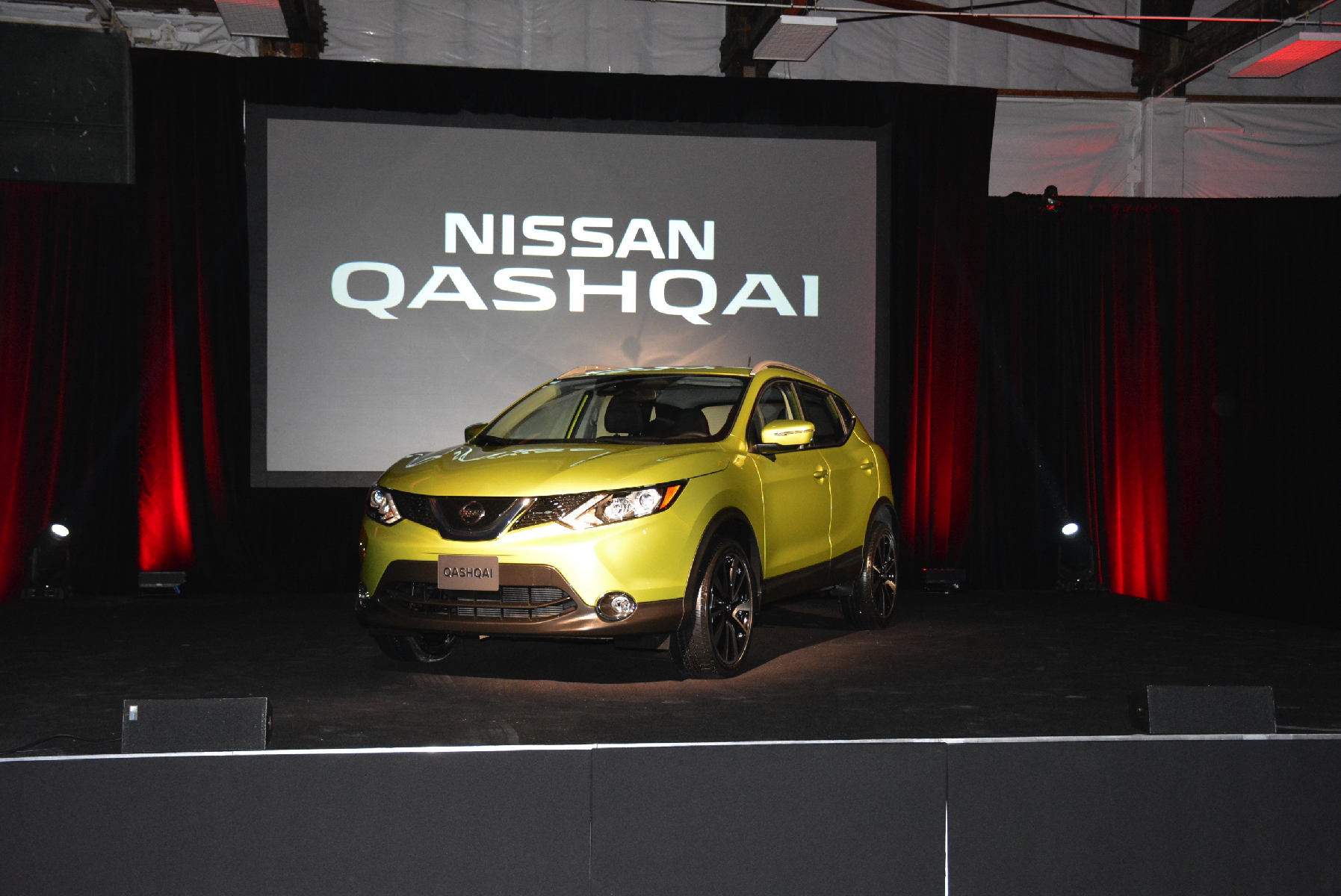 Windsor, ON – The Nissan Qashqai compact crossover was revealed as the latest addition to the Nissan roster in an exclusive unveiling at the Canadian Historical Aircraft Association in Windsor, Ontario. The reveal occurred a day before the North American International Auto Show in Detroit, and Nissan Canada couldn't have been happier to finally let the cat out of the bag. 
"We're convinced it [The Qashqai] will be a game changer in the compact segment," explains Christian Meunier, Senior Vice President, Nissan Sales & Marketing and Operations, Nissan North America and Chairman of Nissan Canada.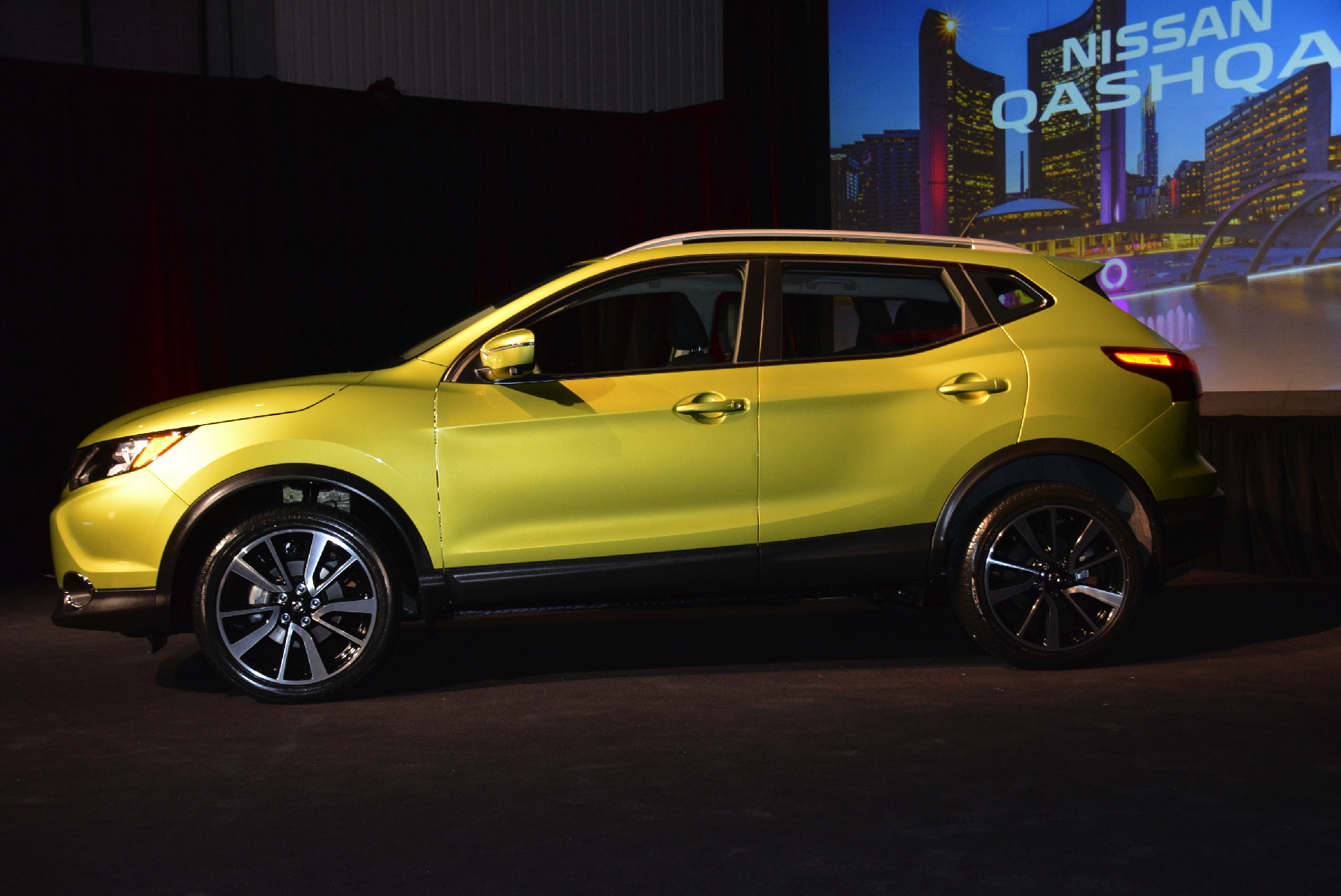 Meunier was on-hand with the current Nissan Canada president Joni Paiva to tell the journey of the Qashqai finally being approved for both the Canadian and American markets. In the United States, the Qashqai will be known as the Rogue Sport, but will essentially be the same vehicle slotting in-between the Juke and Rogue crossovers. 
The Qashqai may be new to North America, but it has been around since 2007 where it quickly has risen to be one of Europe's best-selling SUV/crossover vehicles. Now, with the compact crossover segment being the fastest growing in sales, it only makes sense for Nissan Canada to add another vehicle for consumers, and as its president Paiva explains, "fill the void in the market."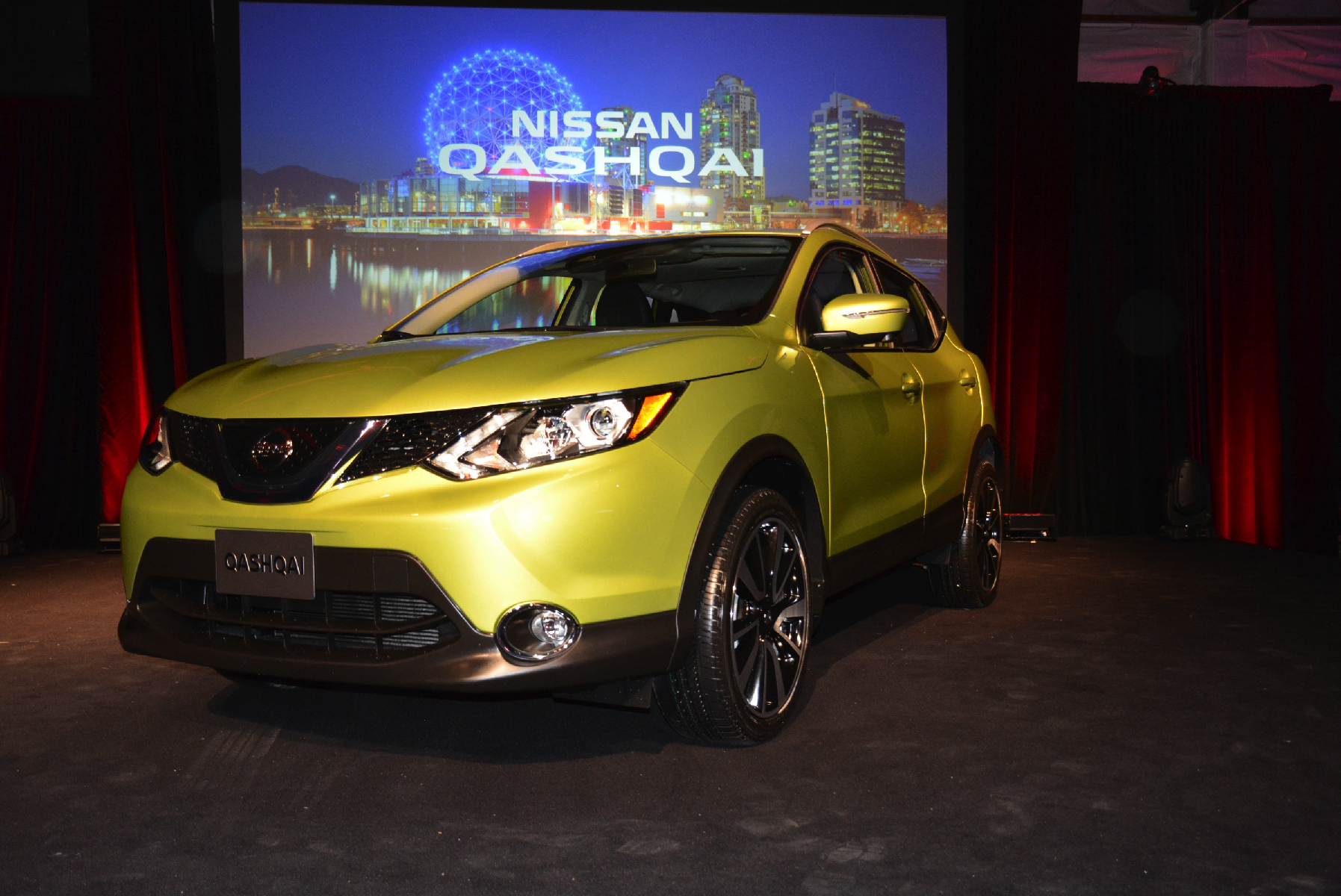 Compared to the Rogue, the Qashqai sits 2.3-inches shorter in wheelbase and 12.1-inches shorter in overall length. It has similar stylings to the rest of the Nissan crossover/SUV lineup featuring the signature V-shaped grille, swept-back headlights and boomerang-shaped taillights. 
In the second row, versatility and functionality becomes apparent with a maximum cargo capacity of 1,730 litres when the second row is folded fully flat. Those seats can also be configured to hold one passenger in the back and drop only one side in a 60/40 split. Trunk cargo space sits at 648 litres, more than enough to fit luggage for a family vacation.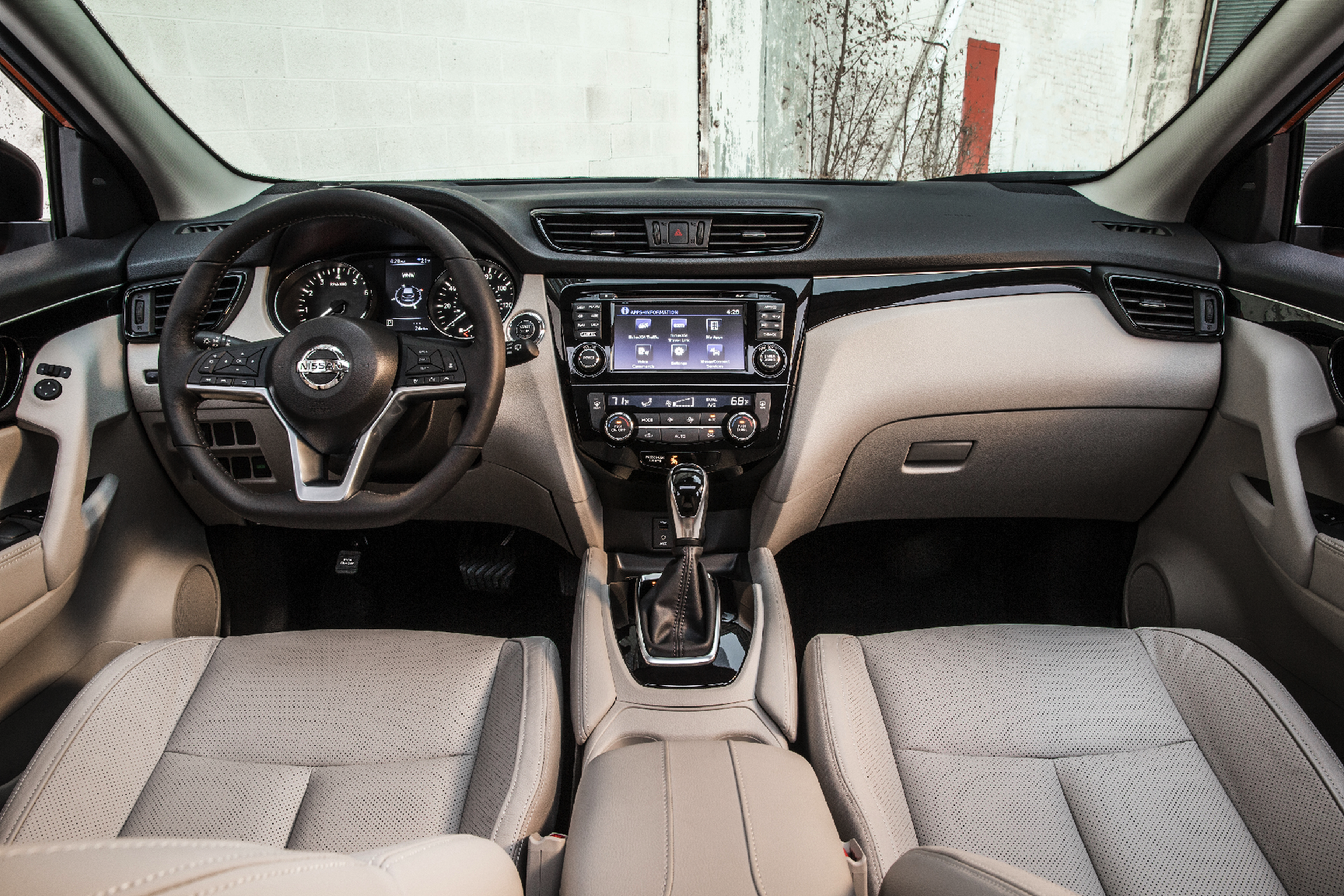 Under the hood is only one offering: a 2.0-litre inline-four that produces 141 hp and 147 lb.-ft. of torque matched to either a six-speed manual transmission (only available in the base S trim) or the Xtronic continuously variable transmission. All-wheel-drive is available with front-wheel-drive being standard. 
For Canada, there are a couple of unique features that include the aforementioned manual tranny that won't be found south of the border. In addition, heated front seats are standard, while a heated steering wheel and remote control start functions are available.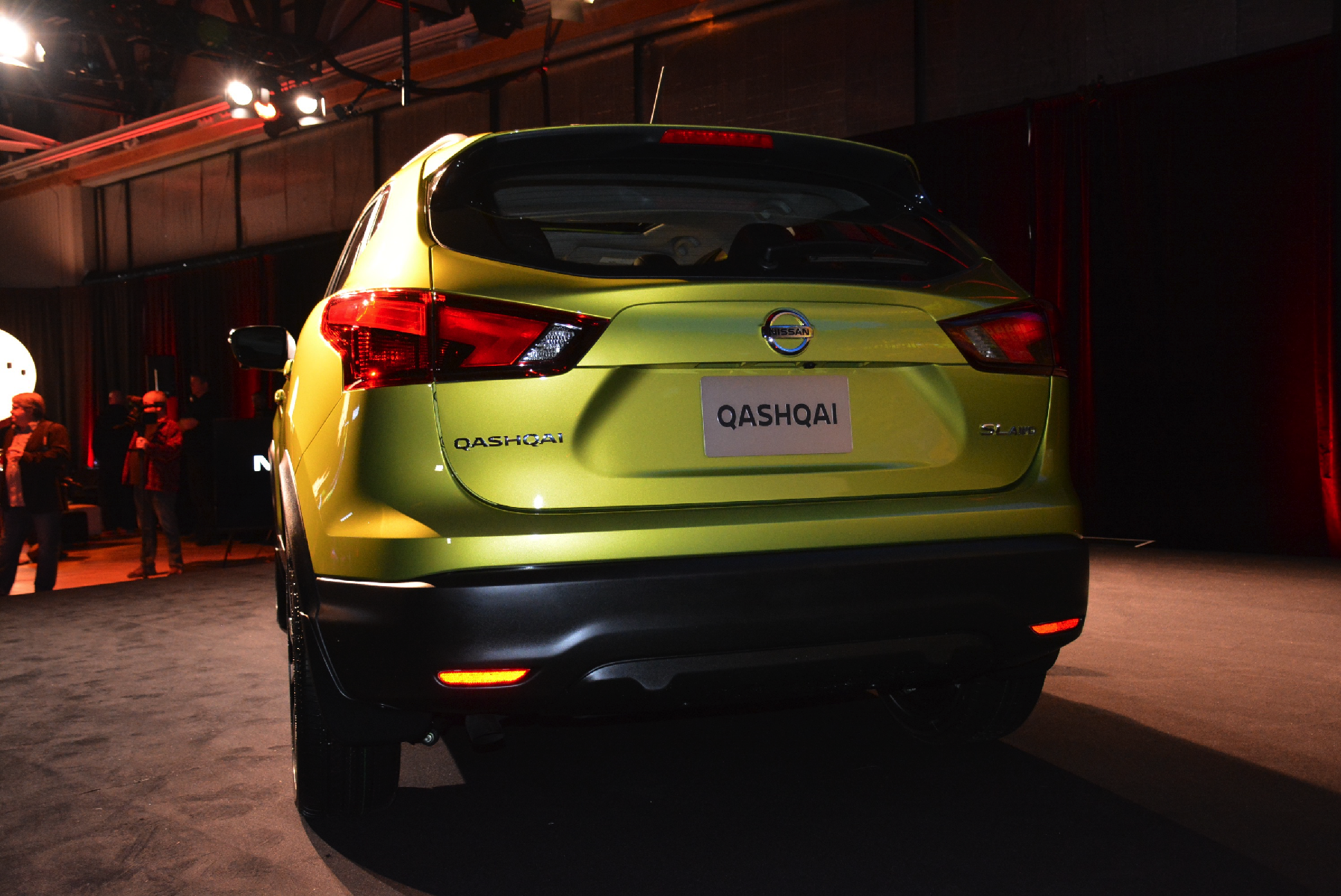 The 2017 Nissan Qashqai is expected to be released in Spring 2017 and will immediately compete with the likes of the Honda HR-V, Mazda CX-3, Jeep Renegade, Chevrolet Trax, Hyundai Tucson and Subaru Crosstrek.