Next-gen Honda CR-V revealed in Detroit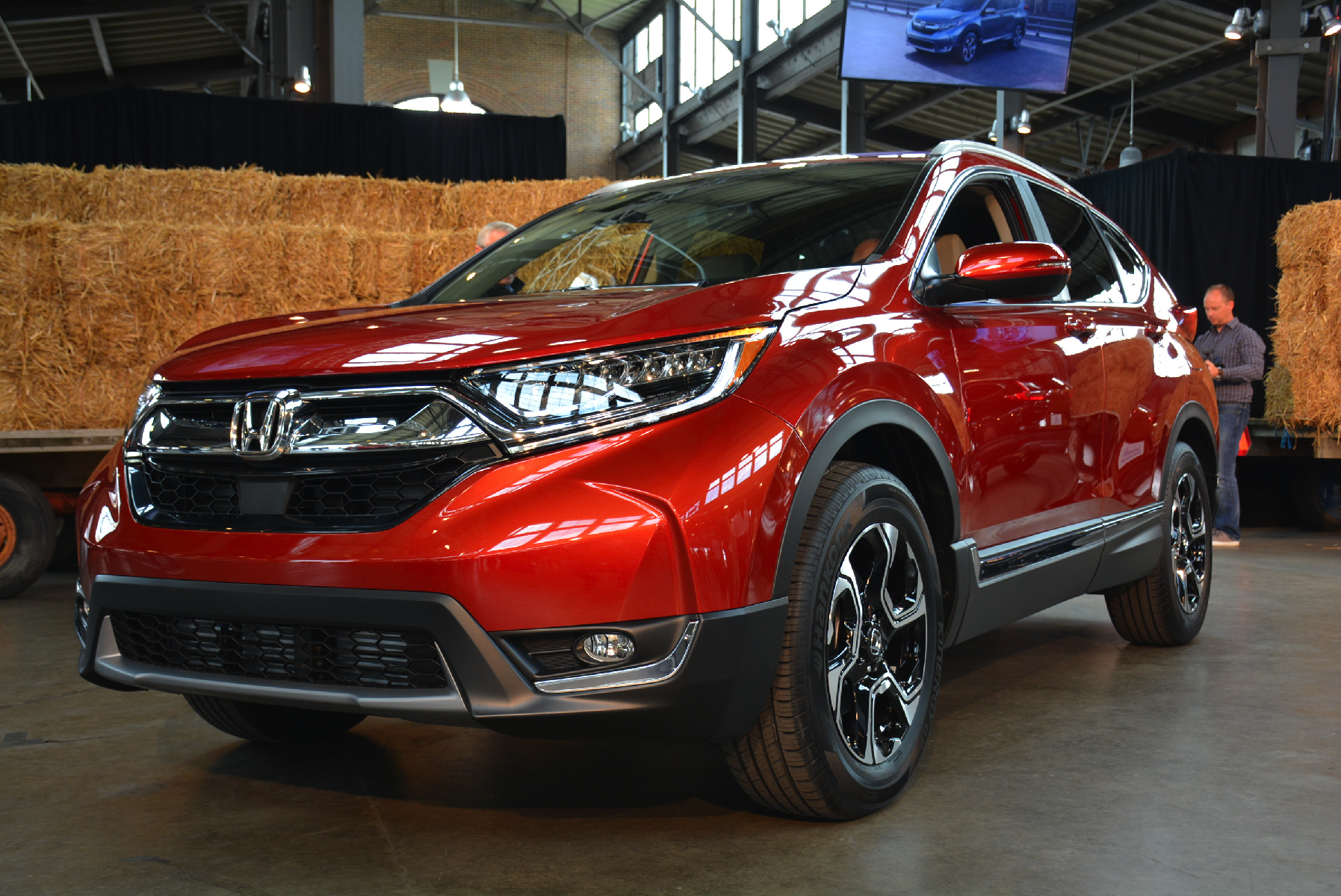 Detroit, MI – In an exclusive reveal in downtown Detroit, Honda showed off its new fifth-generation CR-V. For 2017, the CR-V raises the bar with more performance, space, ride comfort, safety features and fuel efficiency. The 2017 model will build off an already prosperous 2016 version that has seen its sales rise by 16.2 per cent thus far in Canada and 1.5 per cent in the United States, where it's the No. 1 selling SUV.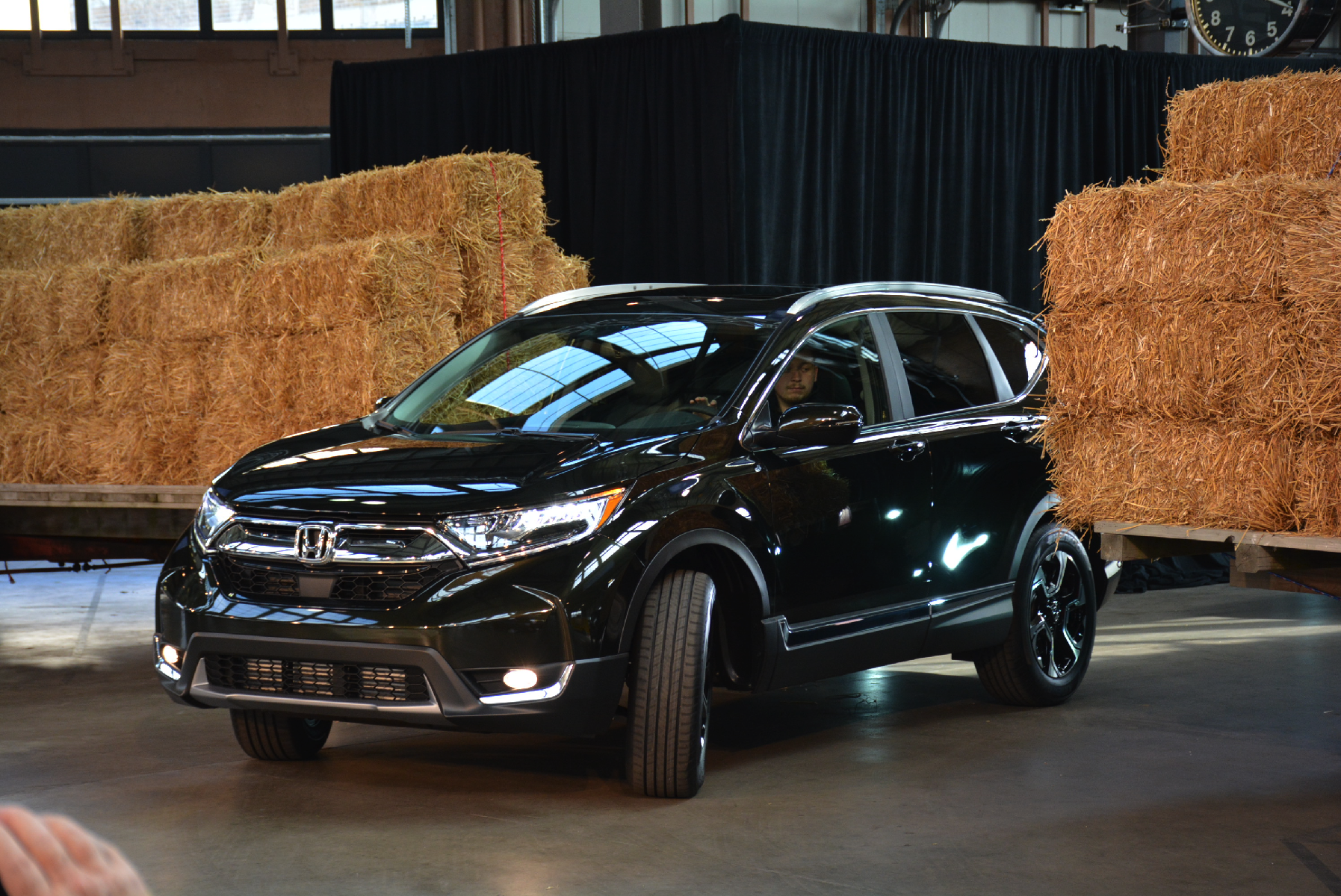 The all-new CR-V is new from the ground up as it sits on a new platform that showcases a broader, wide stance with a more bold appearance. From the front, you will immediately notice its two-layer chrome grille with standard LED headlights. LED lighting continues in the rear for its taillamps.
The 2.4-litre direct-injected four-cylinder engine is carried over and is joined by a 1.5-litre direct-injected turbocharged four-cylinder engine that produces 190 hp and 179 lb.-ft. of torque. The new, turbo engine is the same one featured in the Civic, and Honda is saying it will provide the CR-V with best in-class fuel economy.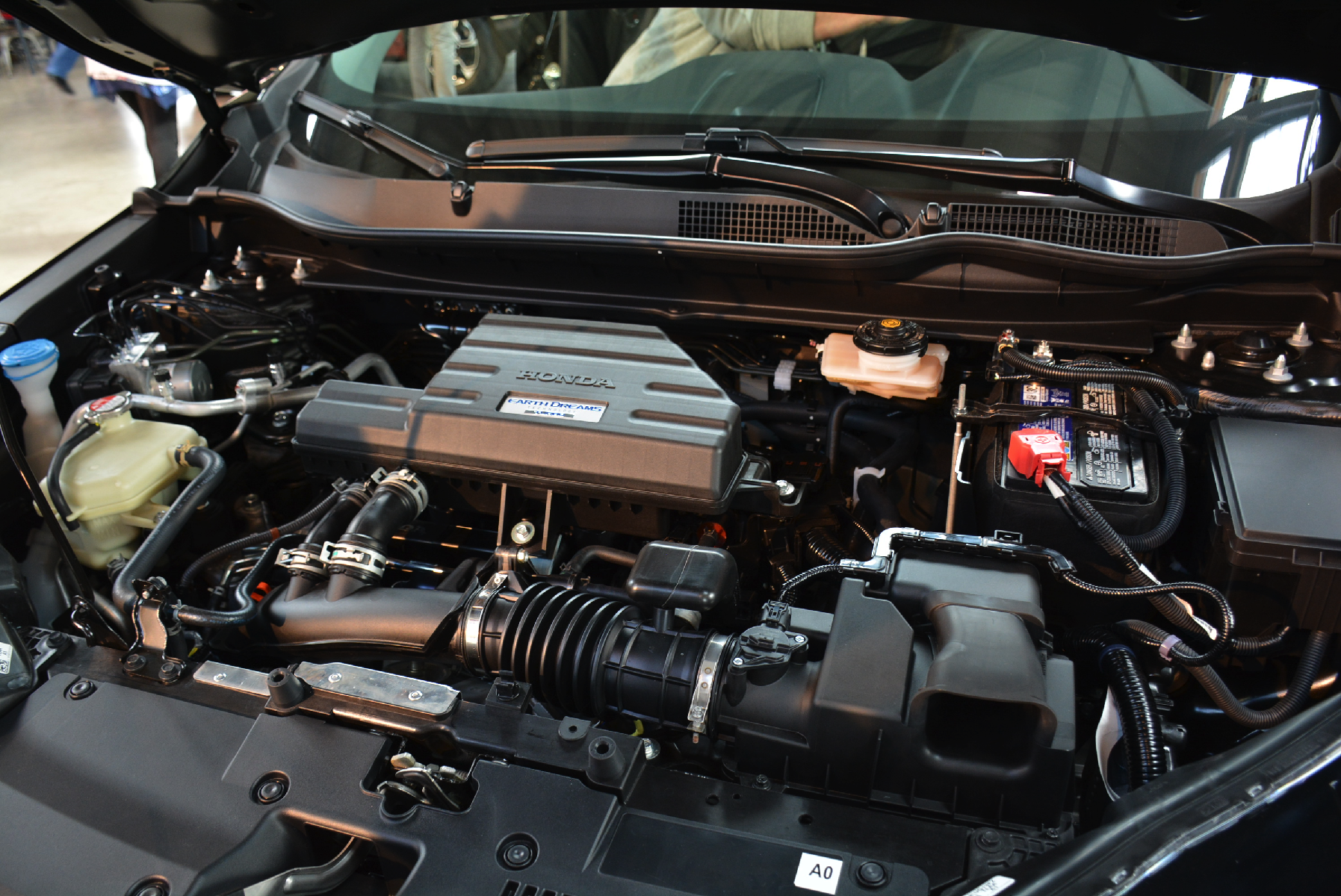 The inside will possess a more spacious area that includes a top-class total interior volume, a two-inch increase in rear leg room, and 10-inches more rear cargo with the second row down. But the most important addition might be a simple volume knob. For the past two years, Honda has toyed with a sliding touch feature for volume adjustment, and based on the reaction from the crowd of journalists that gave this announcement a resounding ovation to the new volume knob, it was clear that Honda listened to its critics.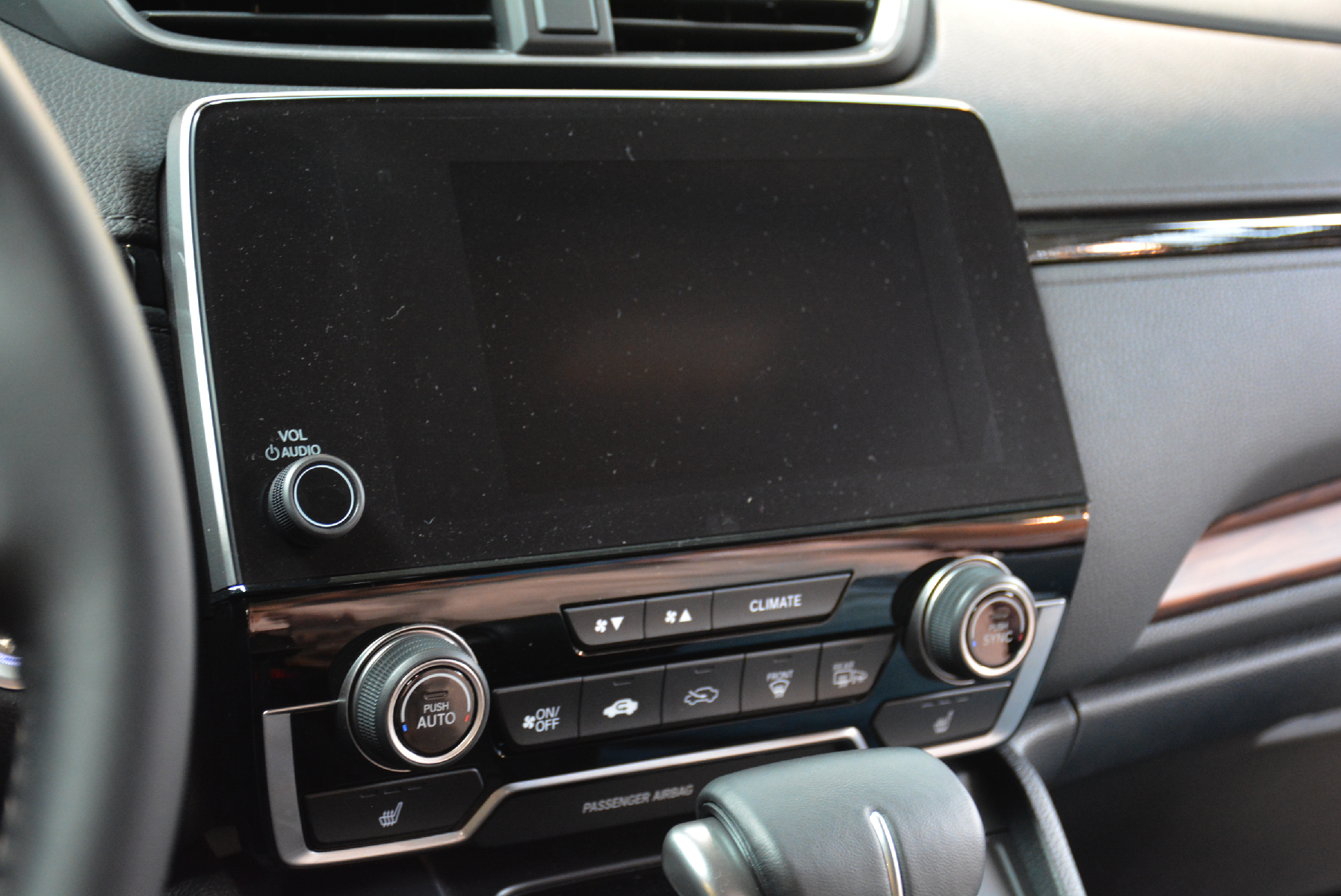 In addition, Honda will be improving its suite of safety technology known as Honda Sensing, and we will find out exactly what will be added shortly. The one safety technology that was demonstrated at the event was a foot-activated tailgate that comes standard with the vehicle.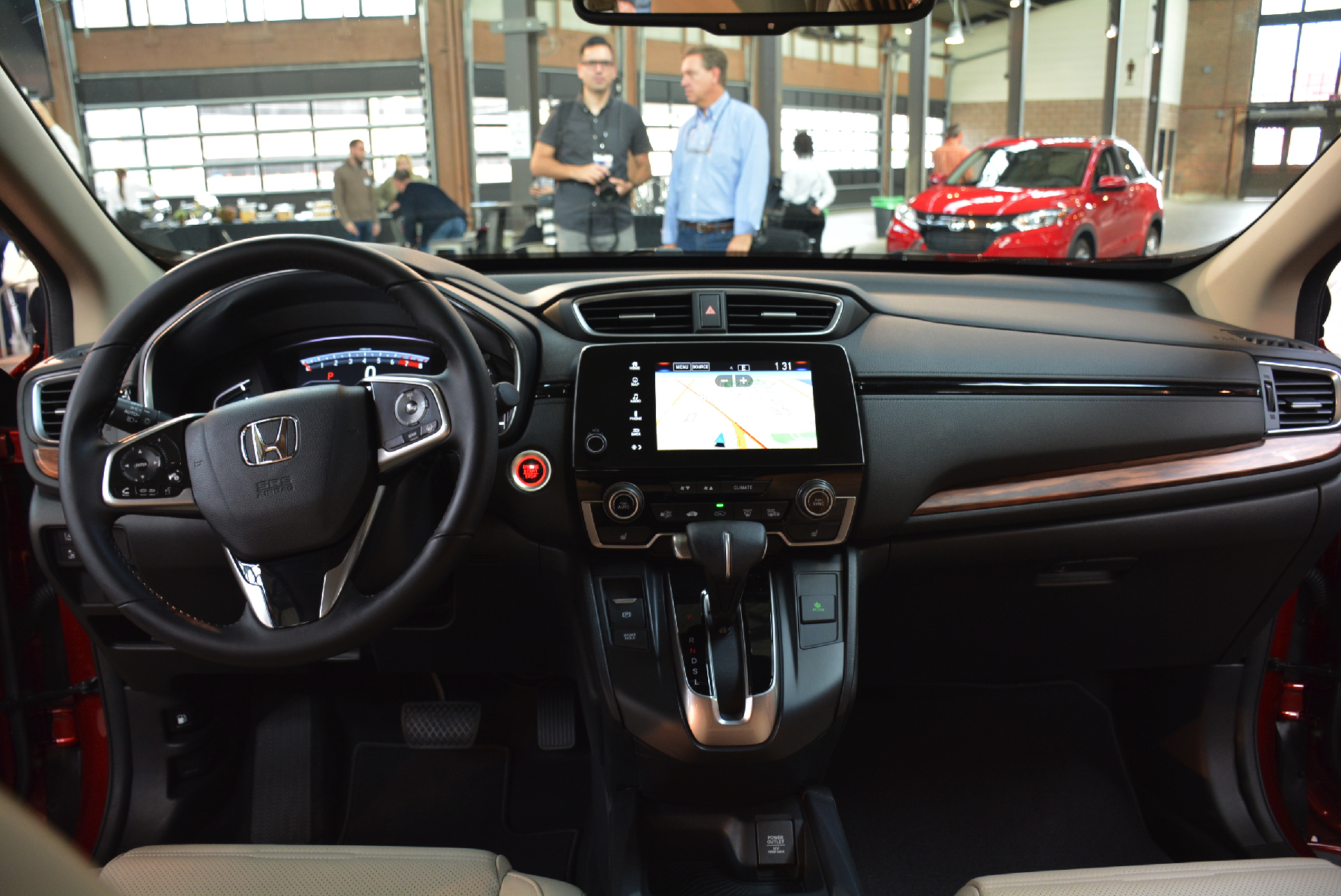 The Honda CR-V will be assembled in three plants: the lead one being in East Liberty, Ohio, Alliston, Ontario and Greensburg, Indiana. 
Pricing is to be announced closer to the launch date later this fall.