Honda Civic and Mazda CX-3 take home top Canadian awards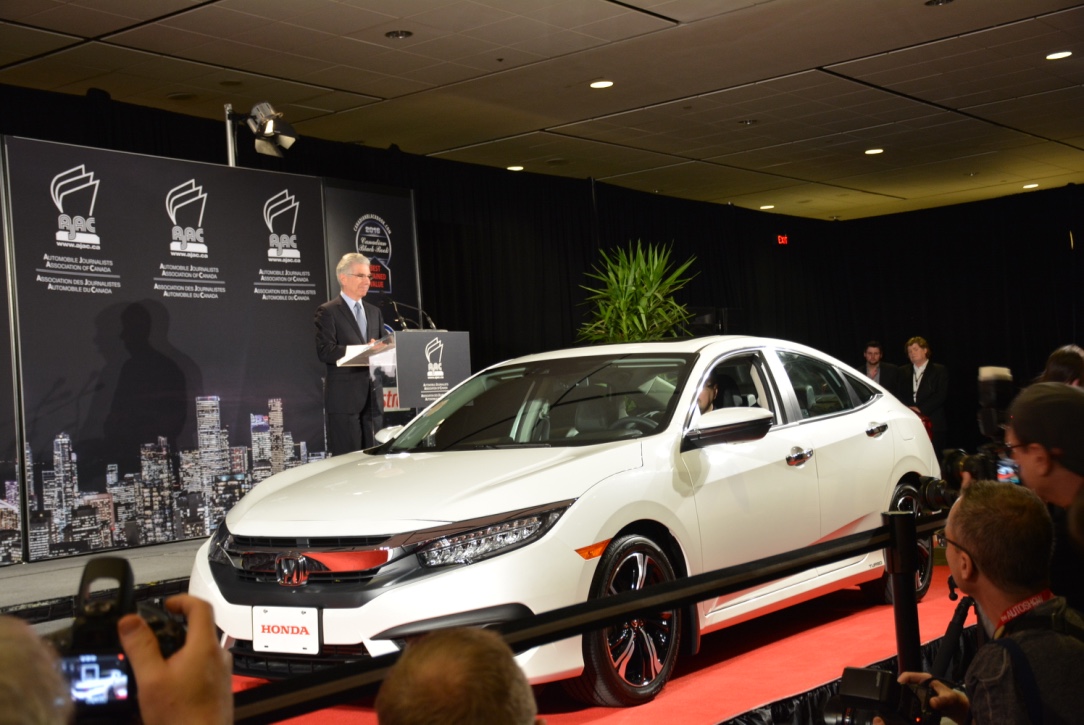 For the fourth year in a row, the Automobile Journalists Association of Canada (AJAC) has chosen a Japanese automaker as the Canadian Car of the Year winner.
For 2016, the highly popular Honda Civic sedan takes home top honours for the second time in its history over four worthy German competitors in the Volkswagen Golf Sportwagon, Volkswagen Golf R, Mercedes-AMG C63 S and the Mercedes-AMG GT S.
For Canadian Utility Vehicle of the Year, it was the Mazda CX-3 winning the day. It was the third time Mazda won an overall AJAC award, but the first time in the Utility category. The CX-3 beat out the Volvo XC90, Kia Sorento and Chevrolet Silverado for the award.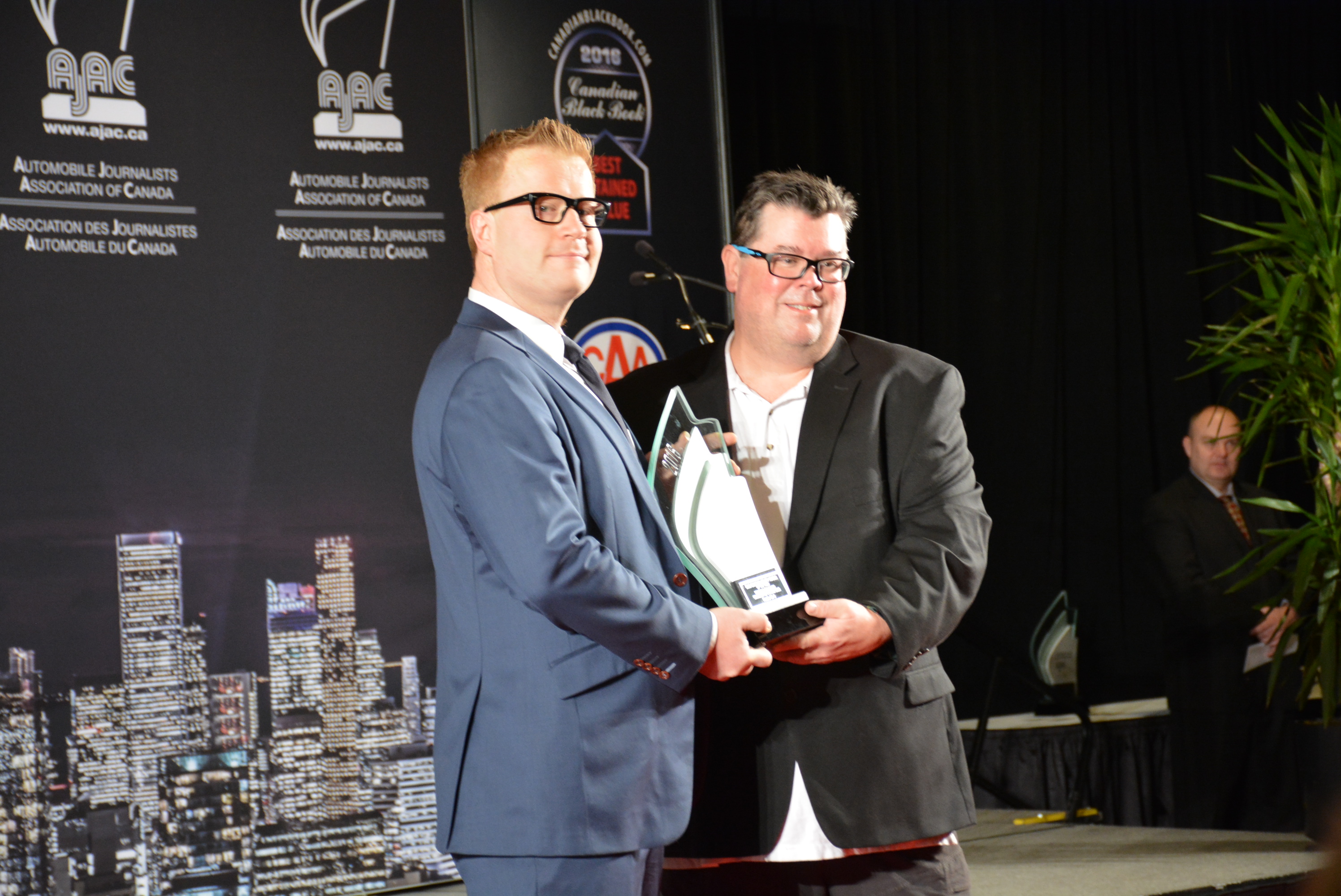 The all-new 2016 Honda Civic, currently the Canadian car sales champ for 18 consecutive years was built from the ground up on a new platform for its tenth-generation. It's wider, longer and sits lower to the ground for a sportier, athletic stance. The cabin has added some premium touches and added technology, while the drive is more peaceful and quiet with minimal road noise.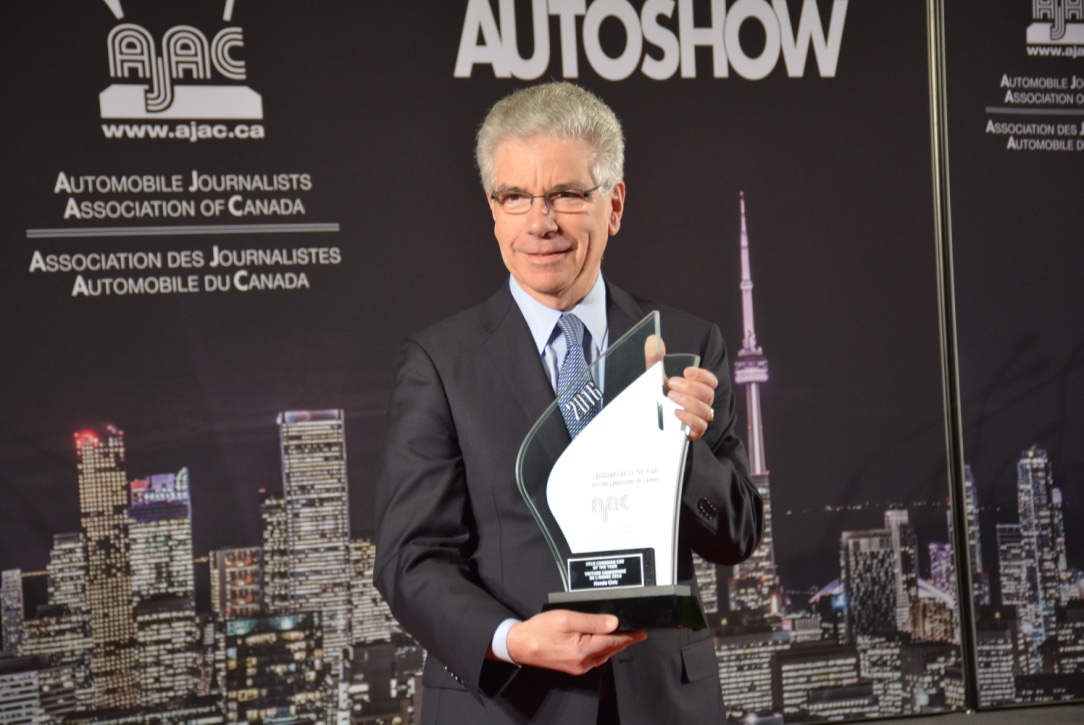 Mazda's Kodo "Soul of Motion" works masterfully on the brand new CX-3 compact crossover. Under the hood, it receives a 146-hp 2.0-litre inline four engine that doesn't seem like much, but it handles like a champ in front-wheel or all-wheel drive. Its combination of looks and excellent fuel economy helped the CX-3 stand out from the crowd.
Voting for the award took place last fall in Bowmanville, Ontario as 71 AJAC journalists from across Canada came to Canadian Tire Motorsport Park to evaluate a total of 41 eligible vehicles. 22 of those vehicles would be slotted in car categories with the winner of each category becoming eligible for the grand car of the year prize, while 19 of them were slotted for Utility Vehicle of the Year.
The testing for each category is conducted via back-to-back car comparisons on regular roads with some of those more performance-based vehicles hitting the track for extra evaluation.
A detailed scoring system is utilized in order to calculate the vote. There are 21 separate evaluation parameters that include acceleration, braking, handling, styling and ride comfort in order to determine a category winner. Once those winners have been named, the accounting firm of KPMG look to the separate ballot scores that were marked for the Canadian Car and Utility Vehicle of the Year. These categories include: occupant environment, performance, vehicle dynamics, price/value, market significance and emotional appeal.