LA Auto Show: 2017 Buick LaCrosse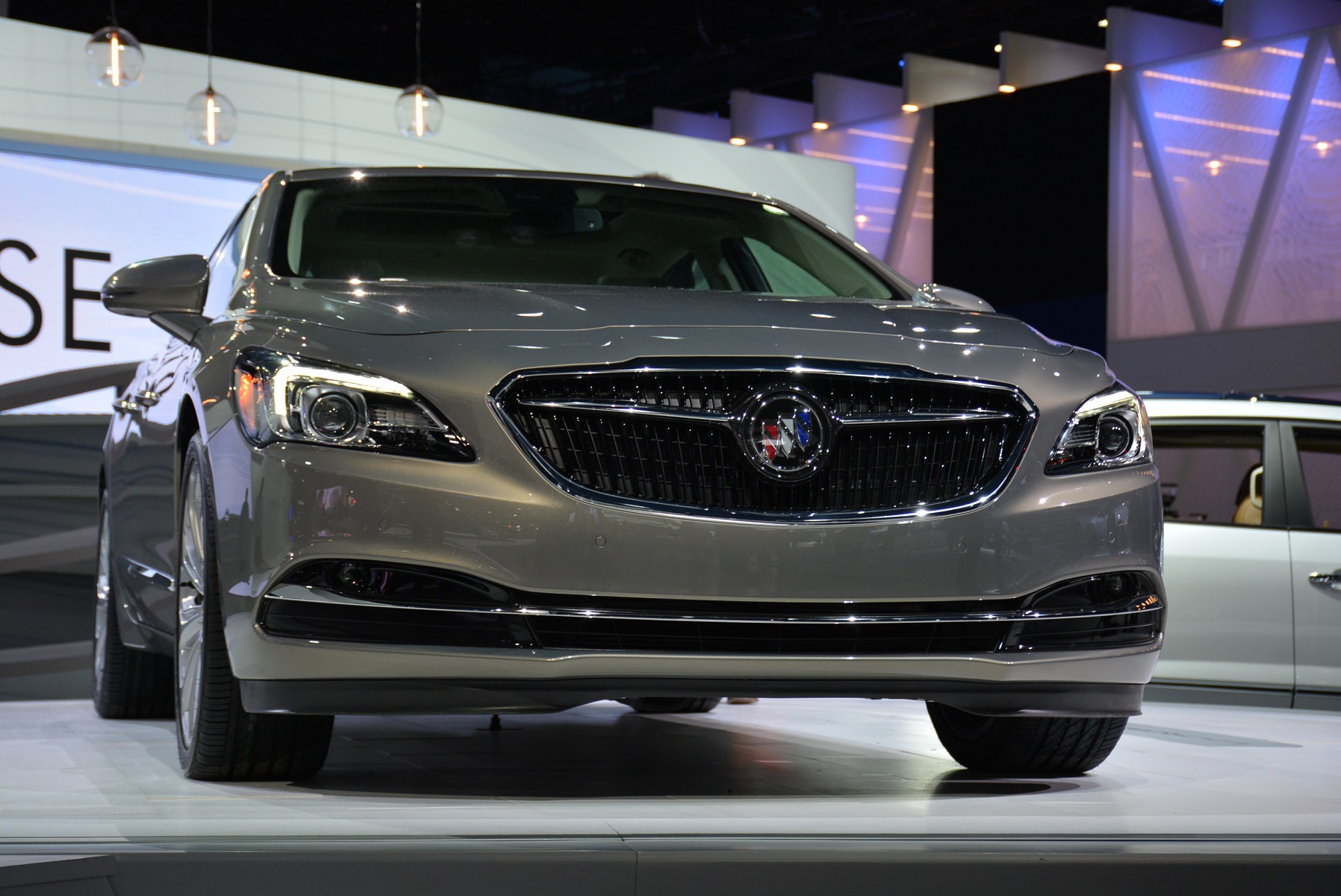 Los Angeles, CA – When the cover was pulled off the 2017 third-generation Buick LaCrosse in Los Angeles at the 2015 edition, Buick continued on its journey to dispel any lingering notions of this General Motors brand being preferred by your Father. No more.

For model year 2017 with the LaCrosse, Buick has taken their previously presented concept vehicle, the Avenir, and "smoothed" out most of the "rougher" edges and presented a more refined-looking automobile. From the front end at least, the LaCrosse has a distinct look and stance, suggesting elegance, refinement and perhaps even some restraint while promising a family-style sedan that will appeal, as Buicks tend to do these days, to a much broader target purchaser. The LaCrosse's rear, however, will likely never be a topic of poems or sonnets; it's disappointing – especially if this model is indeed based upon the concept Avenir.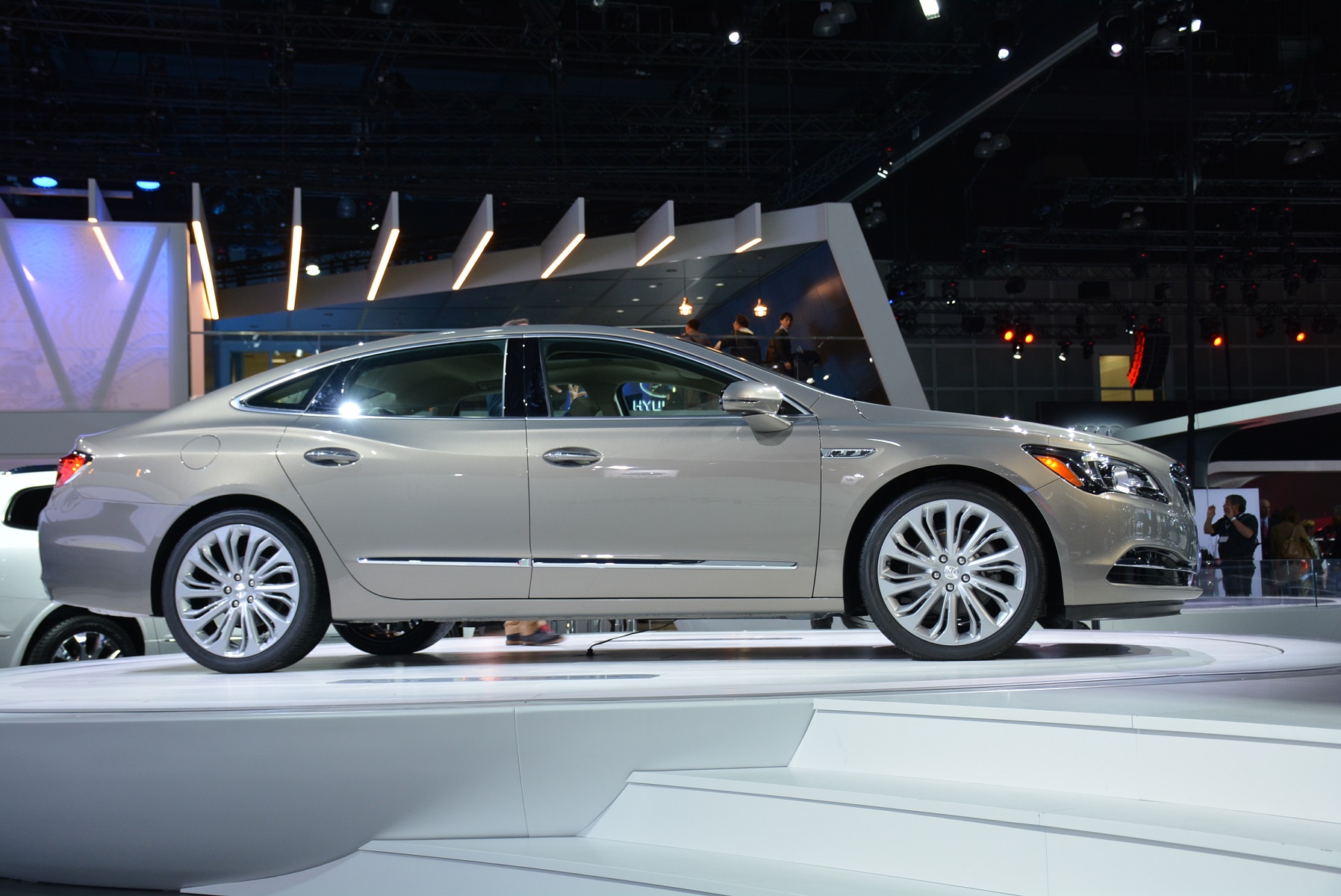 Regardless, until such time as we have an opportunity to sit behind the wheel, we'll talk in brief generalities about its new lithe look. Overall, Buick's engineers have worked hard to shape this four door sedan into a pleasing looking vehicle that few suburban driveways would shun. Buick has managed to trim nearly 136 kilograms (300 pounds) of body fat, the bulk of which, pun intended, has been achieved in a non-invasive manner, from the vehicle's actual structure. The loss of weight is largely due to the use of press-hardened, high-strength steel that contributes to greater efficiency and more responsive handling. Putting that weight into perspective, enthusiastic engineers advise that's roughly equivalent to a fancy modern French-door refrigerator. However, like most current marvels of automotive engineering, this reduction has increased the vehicle's overall torsional rigidity by some 15%.
The new LaCrosse cabin features a strong, cockpit-like design with a high, floating-bridge-style centre console. This is a direct result of Buick's adaption of the electronic precision shift system, introduced in early November on the brand new Cadillac XT5 crossover. Interesting, in spite of the console, designers have maintained the popular wraparound cabin style we saw when gen two of the LaCrosse was first unleashed.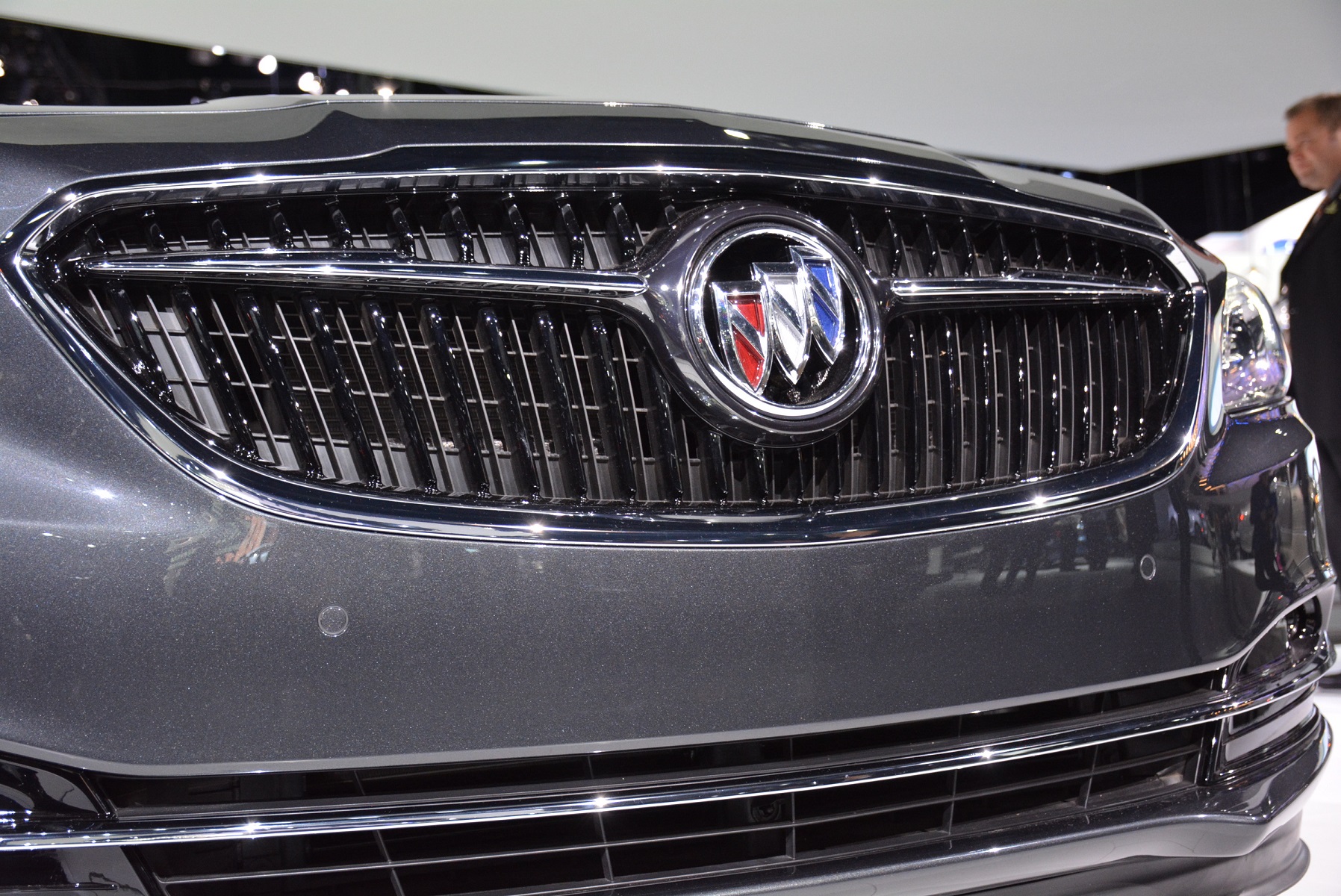 Based upon an initial and hurried scramble, the front and rear cabin appears fairly roomy, although the sloping rear roofline may present initial minor challenges upon exit for some. Further, the interior doesn't stray too far away from GM's current design standards; think of an abundance of leather and decorative wood accents throughout. The dashboard is fairly uncluttered with a frameless eight-inch-diagonal colour touchscreen located on the centre console.
Buick has chosen to adopt the very same powertrain as the aforementioned Cadillac XT5, with a standard 3.6-litre V6 producing 305 hp and 268 lb-ft. of torque. Just like the more expensive, oft-aspirational marque, this engine is equipped with active cylinder management and a stop-start system which apparently inspires awe from Buick's own engineers. We'll reserve personal judgement until such time as we have an opportunity to drive this vehicle. The powertrain, we are advised, is mated to an eight-speed automatic transmission, while the standard front-wheel-drive layout can be reportedly swapped for an optional twin-clutch all-wheel-drive system later in 2016 when the vehicle literally – and figuratively – rolls out. An interesting option is the availability of Buick's continuous damping control, which is paired with GM's already-tested HiPer strut front suspension – instead of the standard MacPherson struts – and 20-inch alloy wheels.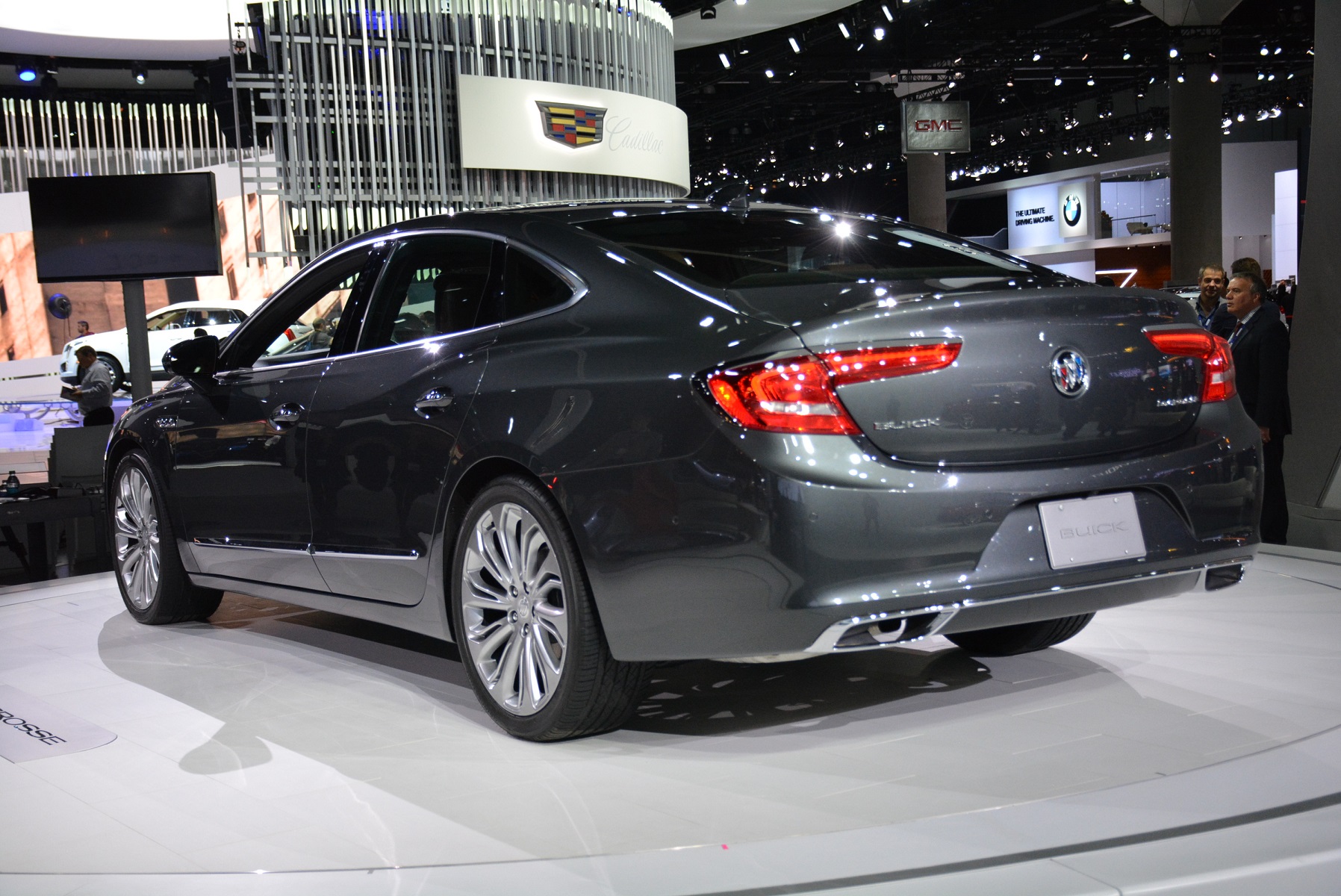 From a comfort and driveability standpoint, one imagines more purchasers will select this – unless it's priced in a mean-spirited manner.