Infiniti Engineering Academy announces first Canadian winner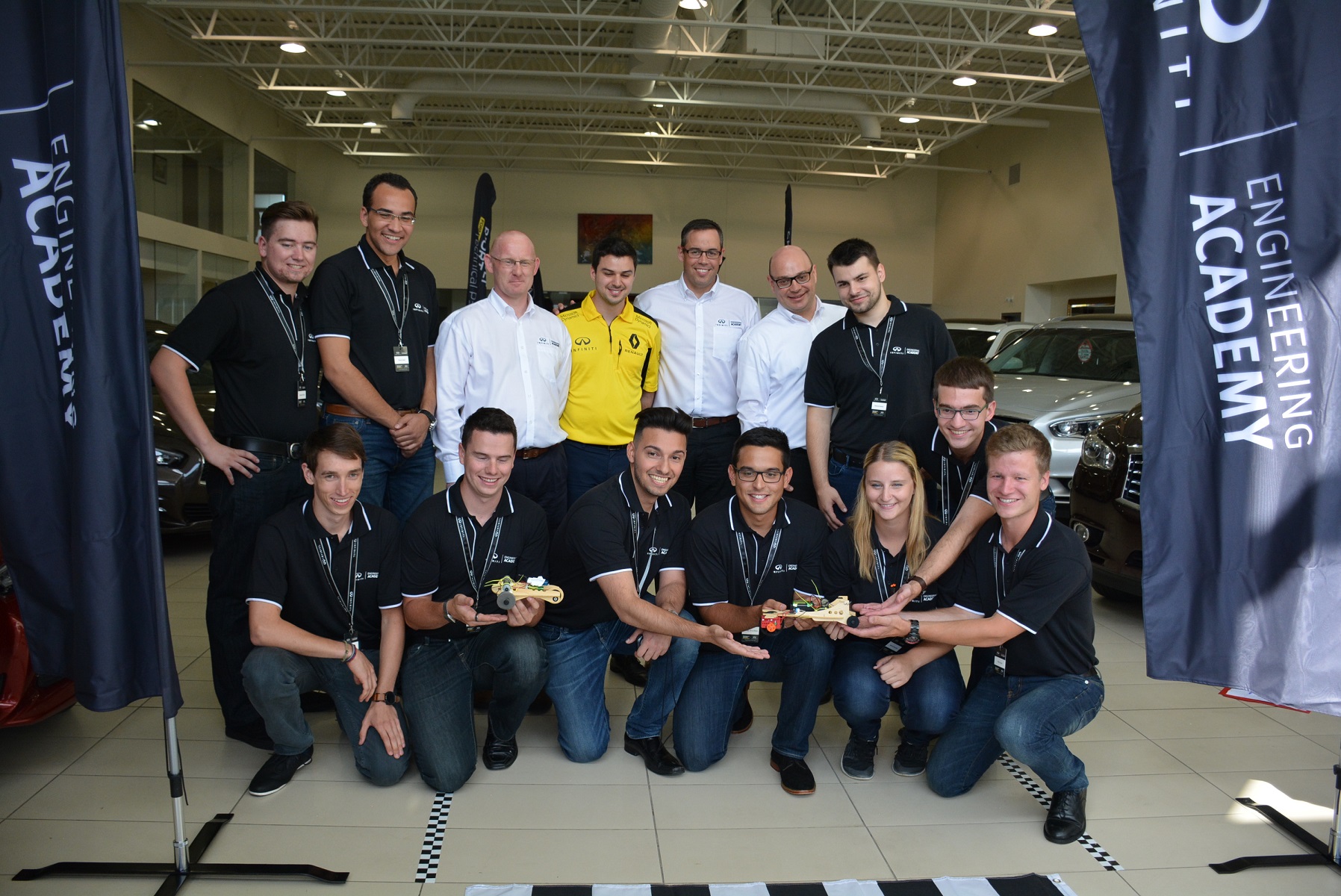 Montreal, QC – Back in June, we witnessed Daniel Sanham – the 2015 European winner of the Infiniti Engineering Academy – share his story to students at McGill University. For 2016, Canada was one of seven countries/continents to hold its own competition for one engineering student to earn a one-year paid internship split between six months at Infiniti's European Technical Center in Cranfield, UK and the other six with the Renault Sport Formula One team.
Sanham's speech was both inspirational and educational to those on hand at McGill, and it wasn't surprising to hear that two of the ten chosen finalists out of thousands of entries were in Montreal that day.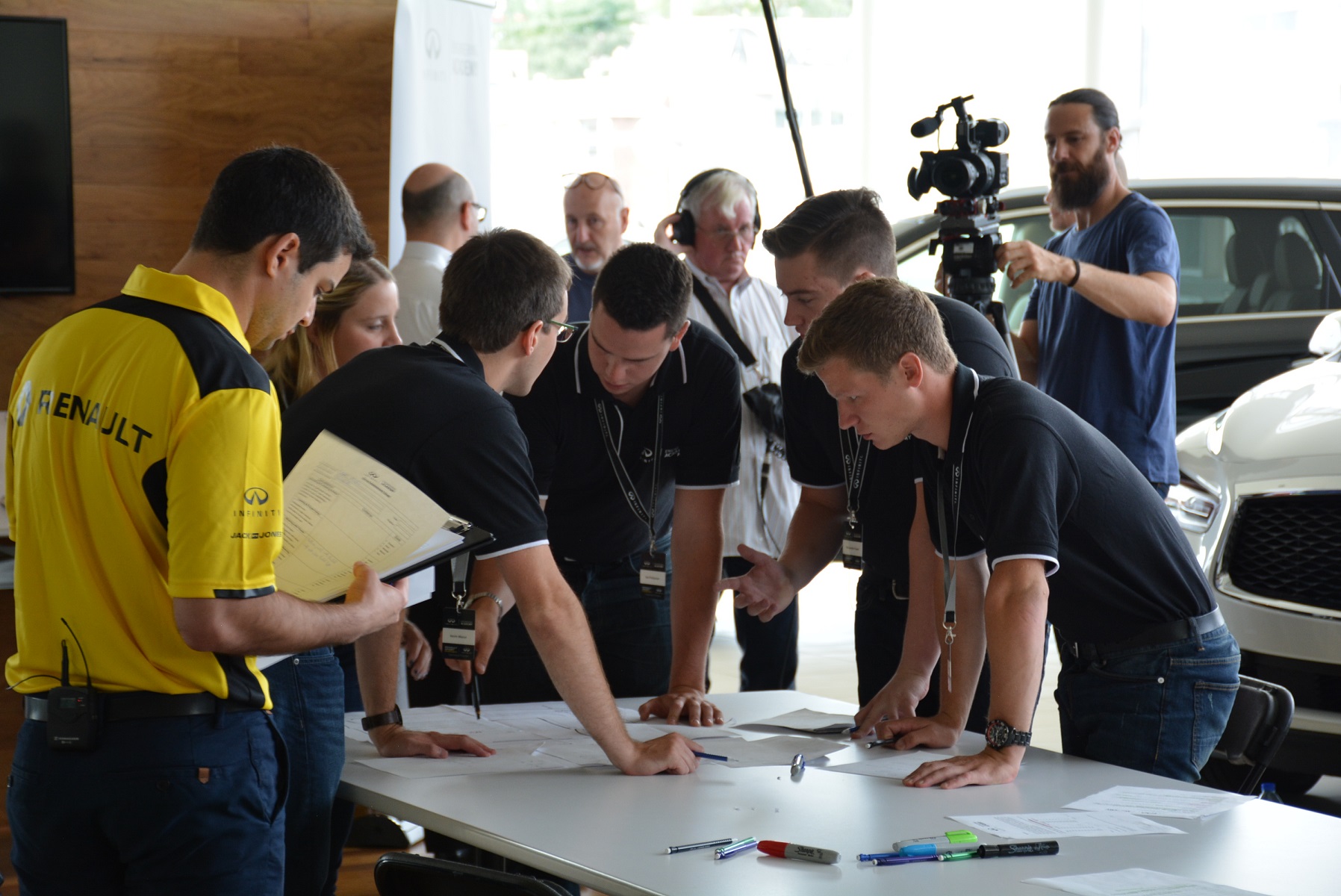 All ten gathered in a room at Le Westin Montreal with a strange combination of fear and determination in their eyes. They didn't know what the challenges were, nor the expectations; they didn't know their competition; and what's with all of the cameras and media hovering around?
Each and every one of them had to rely on their inner confidence. In reality, they were all intelligent in their craft, but smarts can only get you so far. The three judges – Andy Todd, Director of Body and Exterior Engineering at Nissan UK; Ralph Koyess, Vehicle Performance Engineer at Renault Sport Formula One; and Stephen Lester, Managing Director of Infiniti Canada – were looking for how each individual worked as a leader, as well as how they worked as part of a team. But maybe the one most important tool they needed to show was whether the judges could see them blending in as a valuable asset with Infiniti and the Renault Sport F1 team.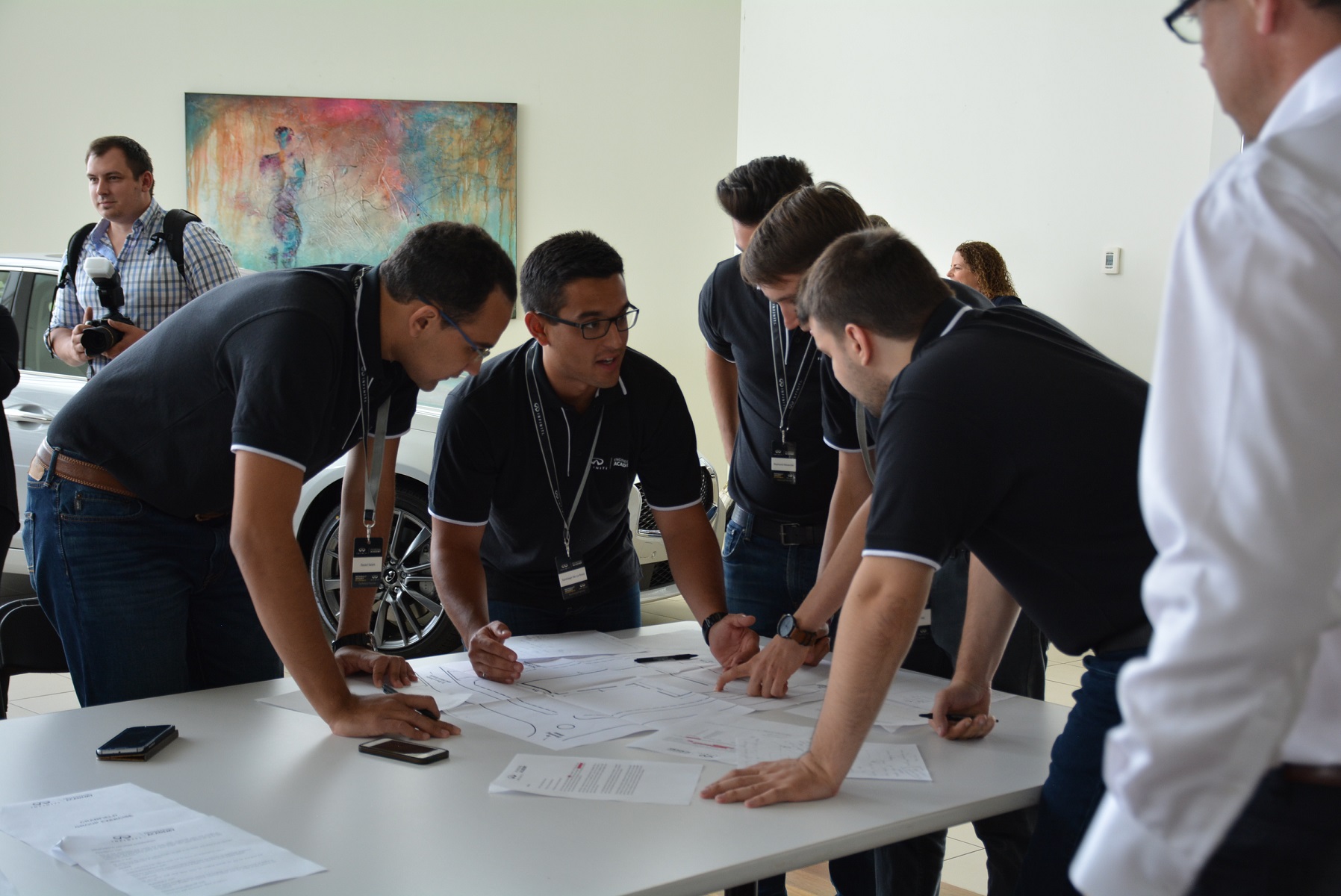 The students chose their own groups of five and they would stay in those groupings for most of the competition, outside of a reshuffle on the second day for a separate task of designing their own factory.
The main challenge was to build and race a miniature hybrid drag racing car – in a best of five heat format on a 20 metres long track – with only the parts provided. The only difference between the two teams was their choice of secondary motor: one team had a geared bottom electric motor; the other went with the electrolytic cell.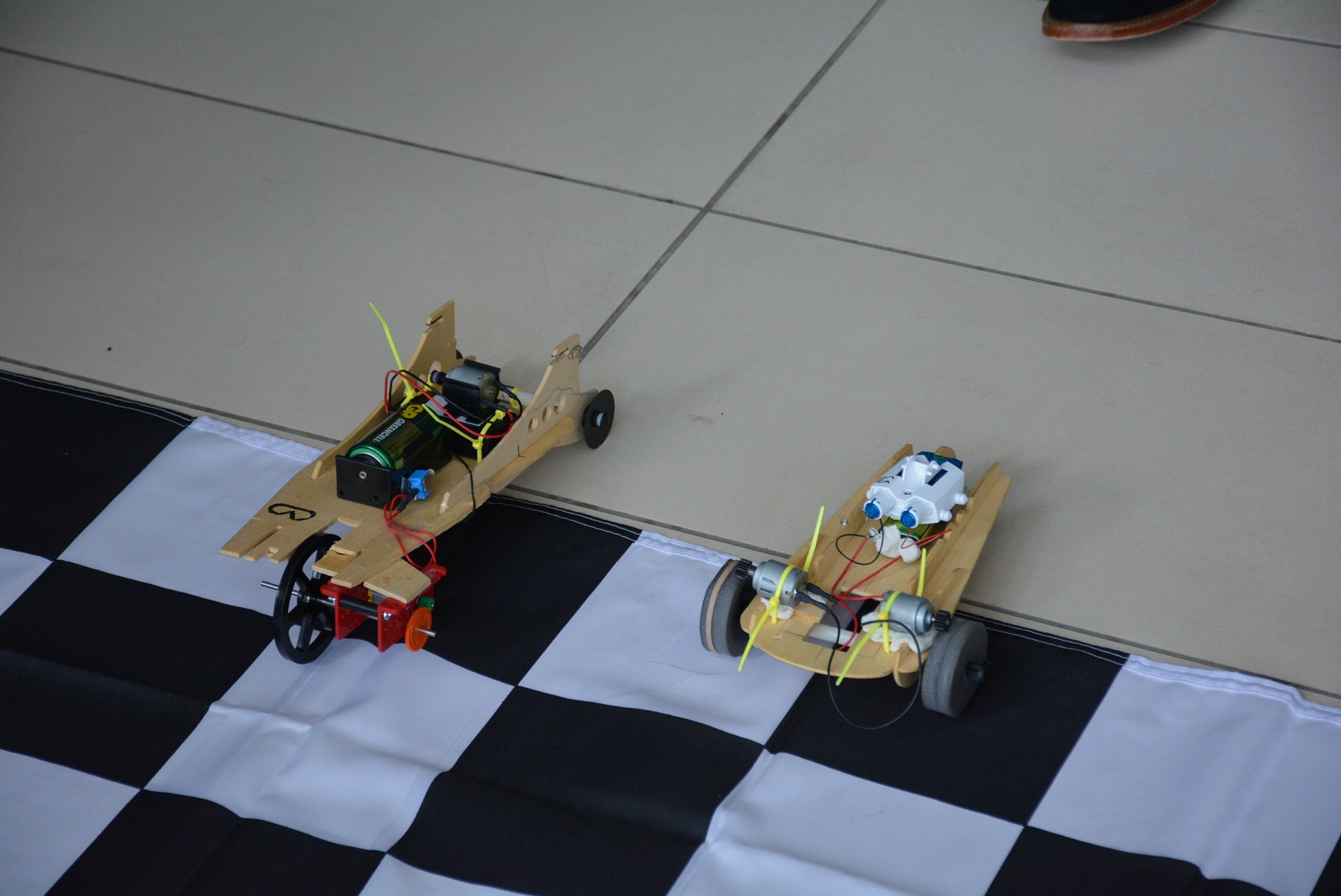 As the finalists got more comfortable with the challenges and their team, front-runners started to emerge. One of those was Gatineau-native Felix Lamy, a mechanical engineering student, currently in his second year at McGill University.
The 21-year-old Lamy showed fire on the first day as his team battled to get ideas across, as well as an unexpected journalist teammate thrown into the mix. On the second day, Lamy showed that same passion with new teammates during the facility design, and during the final prep ahead of the big race.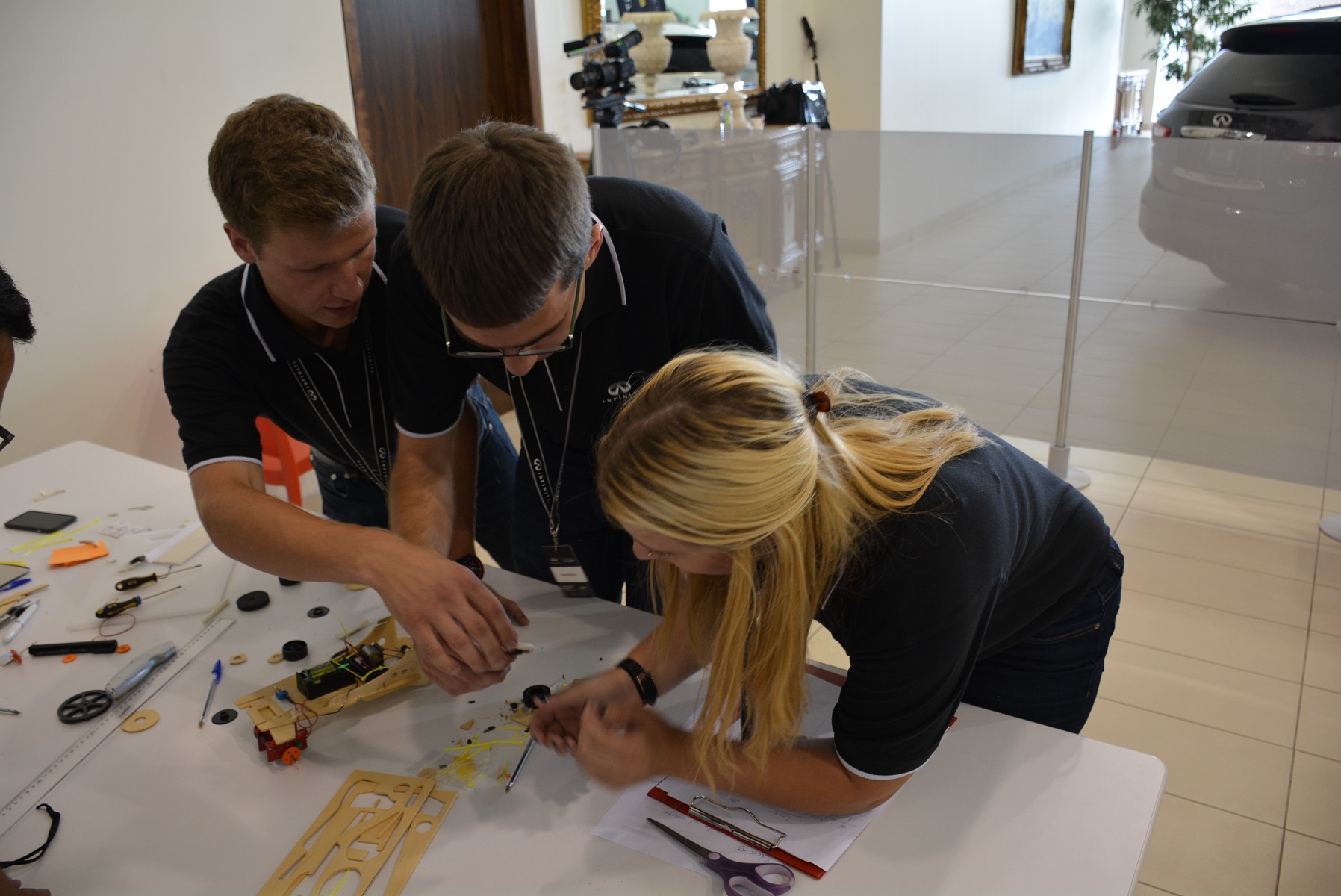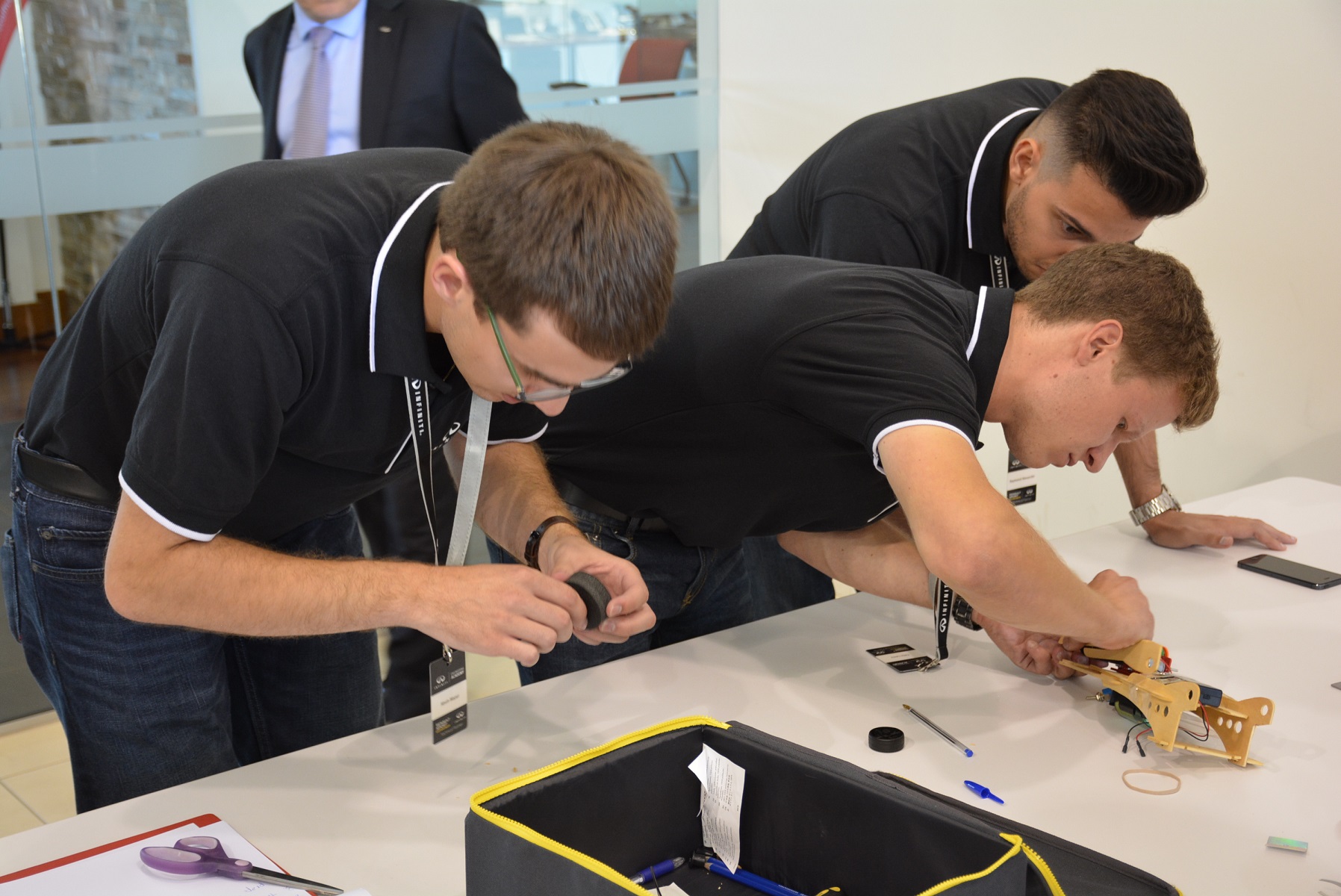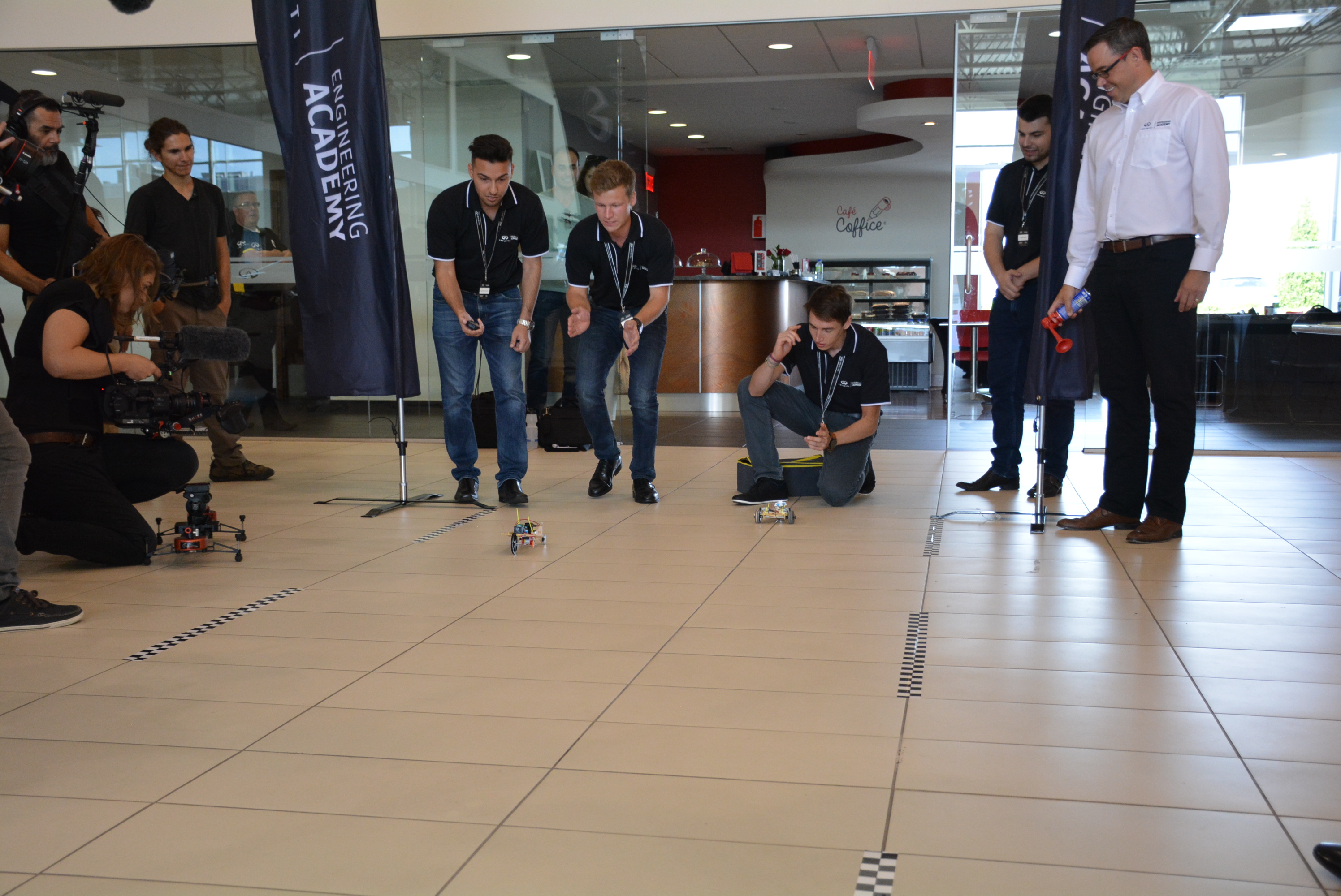 Other impressive students included Matteo Putt and Rachel Kendall, both mechanical engineering students from McGill University and the University of Manitoba, respectively. Putt and Kendall showed off the range of talent at this competition with the former being only 19-years old and the latter soon to graduate.
It was a tough task for the three judges, but it was Lamy who would an emerge victorious to become the first Infiniti Engineering Academy student from Canada for the career opportunity of a lifetime.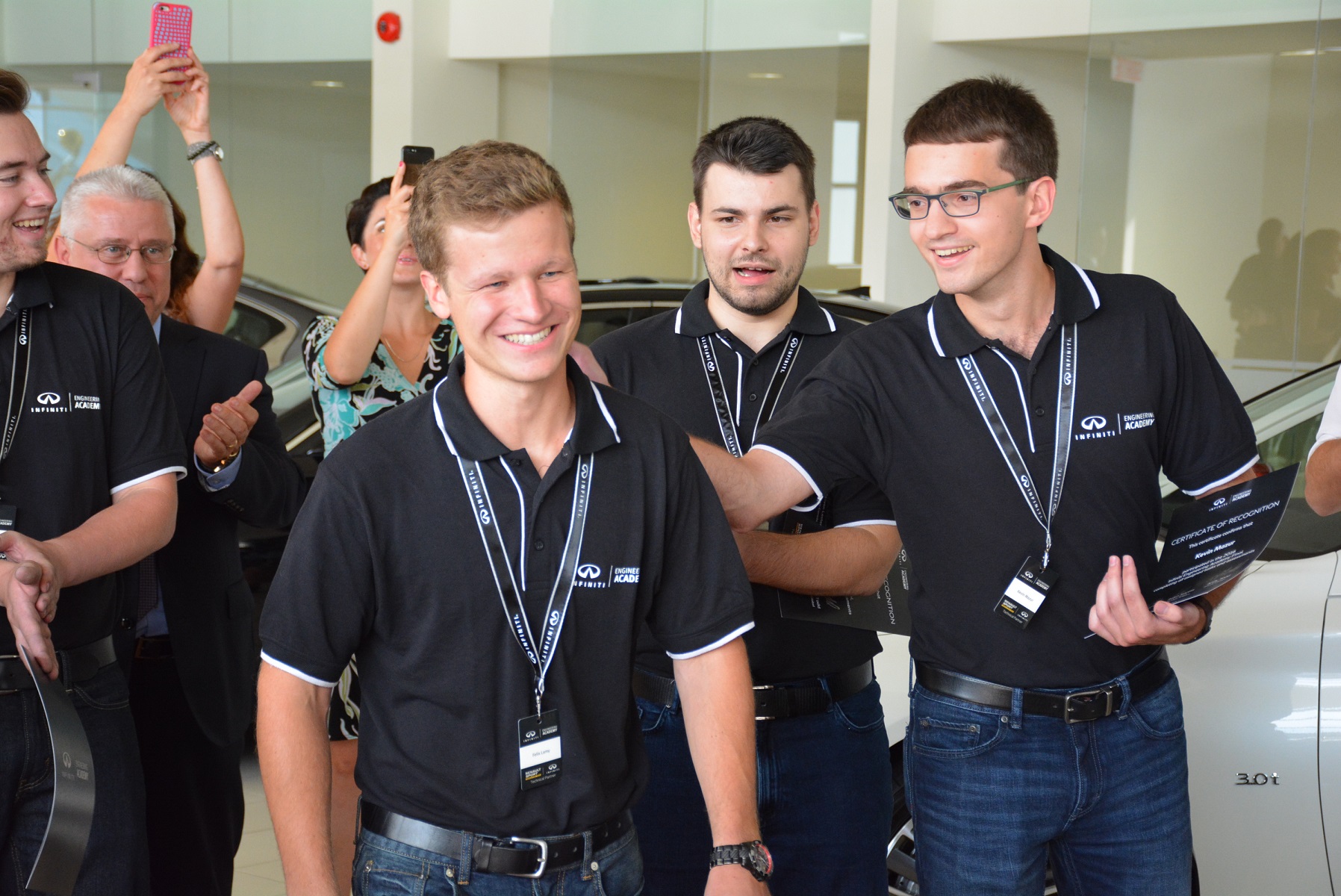 Lamy's team would eventually win the drag race, but that came secondary to his positive contribution and leadership abilities shown throughout the competition. What stood Lamy apart from the rest – a question asked by all of us to each contestant – was his motorsport background working at Exclusive Autosport, as well as his true understanding of what it takes to survive in the world of Formula One.
"I am absolutely ecstatic to land the job I had previously thought was out of reach before learning about the Infiniti Engineering Academy," said Lamy. "The competition was fierce, the nine other finalists were all very impressive in different ways…I still can't quite believe it. Working in the United Kingdom with Infiniti and the Renault Sport Formula One team is going to be an amazing experience and I look forward to all of the challenges that come along with it."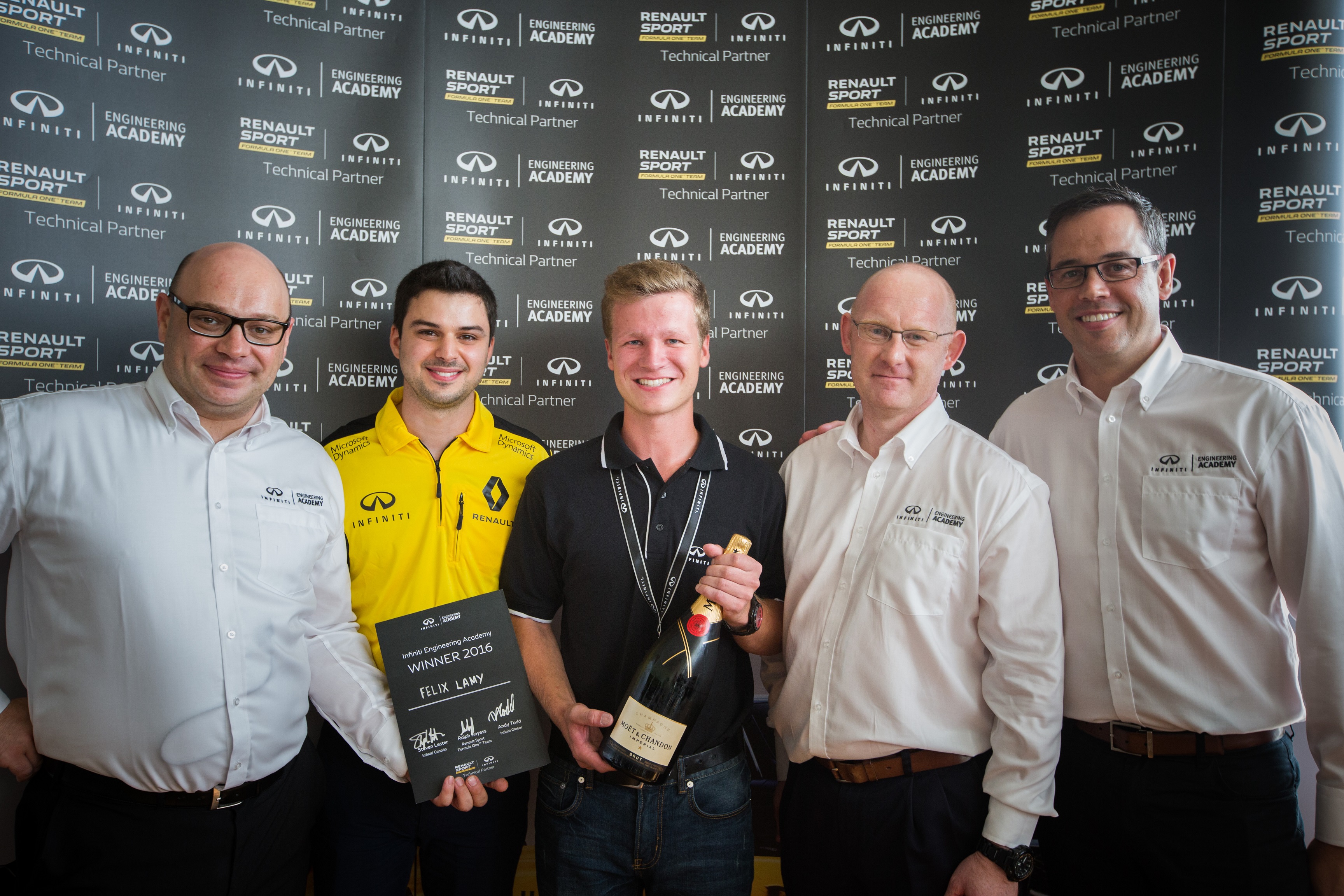 Lamy's next life chapter will begin in October, as his schooling takes a one-year postponement. There's no doubt he will learn a lot on the job, but he will also become an ambassador for Infiniti Canada. The automotive company, along with the Renault Sport Formula One team are committed to this program and are looking for bright Canadian engineers for years to come.

"We are harvesting the best young minds that engineering has to offer and, for us, this is a story we can continue to tell and support as we go beyond," said Lester.