New people, new vision behind the Renault F1 team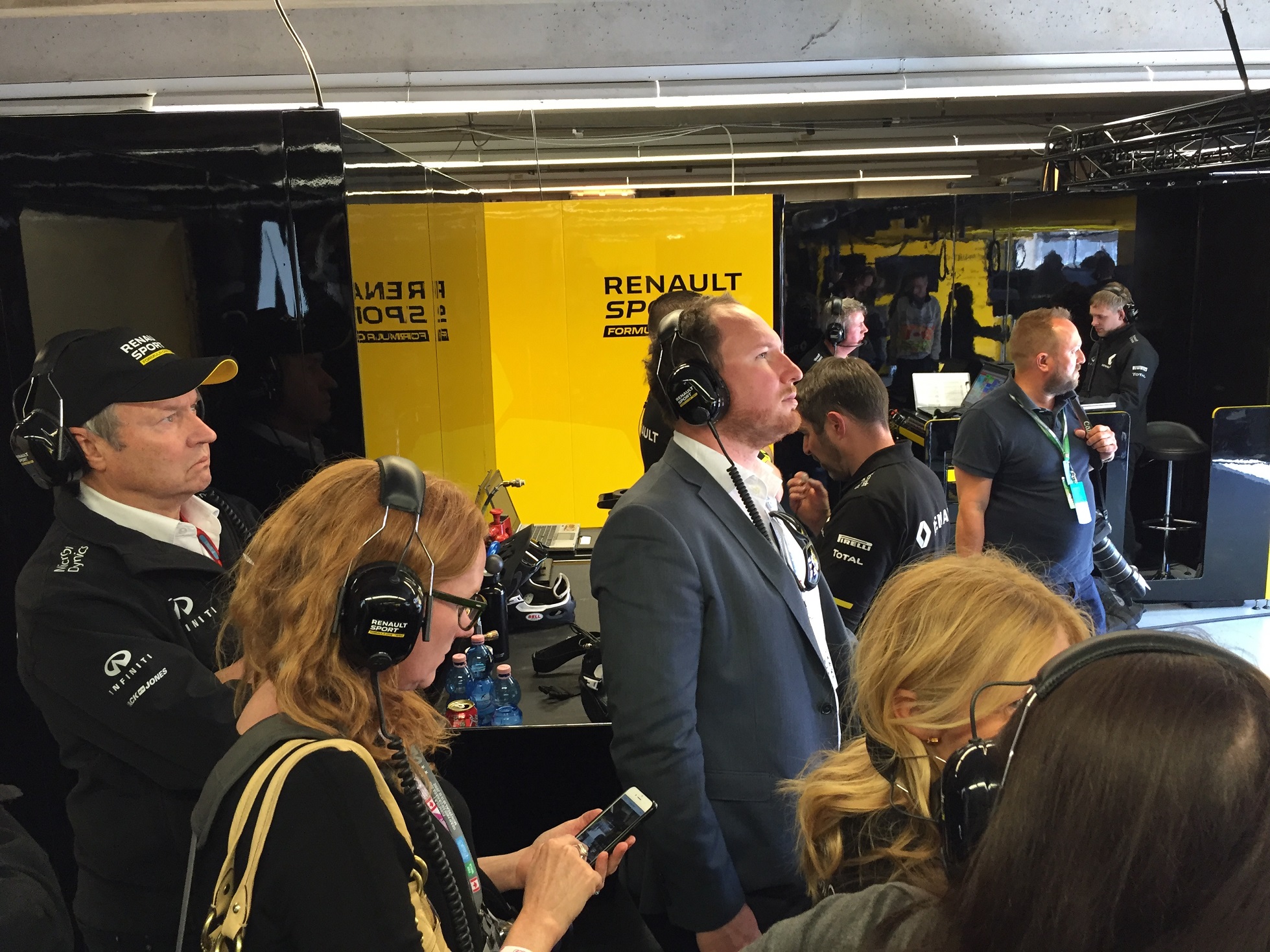 The Renault name has been synonymous with Formula One since 1977. It has had its glory years in the mid-2000s with back-to-back driver championship from Fernando Alonso, but most recently the Renault name has lurked in the background as an engine supplier.
Things changed this February for the fourth largest automotive group in the world when they completed its takeover of the Lotus F1 team to once again become part of the constructors' championship. The Renault name is nothing new to the grid, but the people leading the way have changed and appear to have their act together with a three-to-five year plan in the works straight from the top, Renault-Nissan CEO Carlos Ghosn.
At the 2016 Canadian Grand Prix in Montreal, I was able to spend some time with a few of the top brass from the Renault Sport Formula One team including President at Renault Sport Jerome Stoll, Team Principal Frédéric Vasseur and Canadian test driver Nicolas Latifi.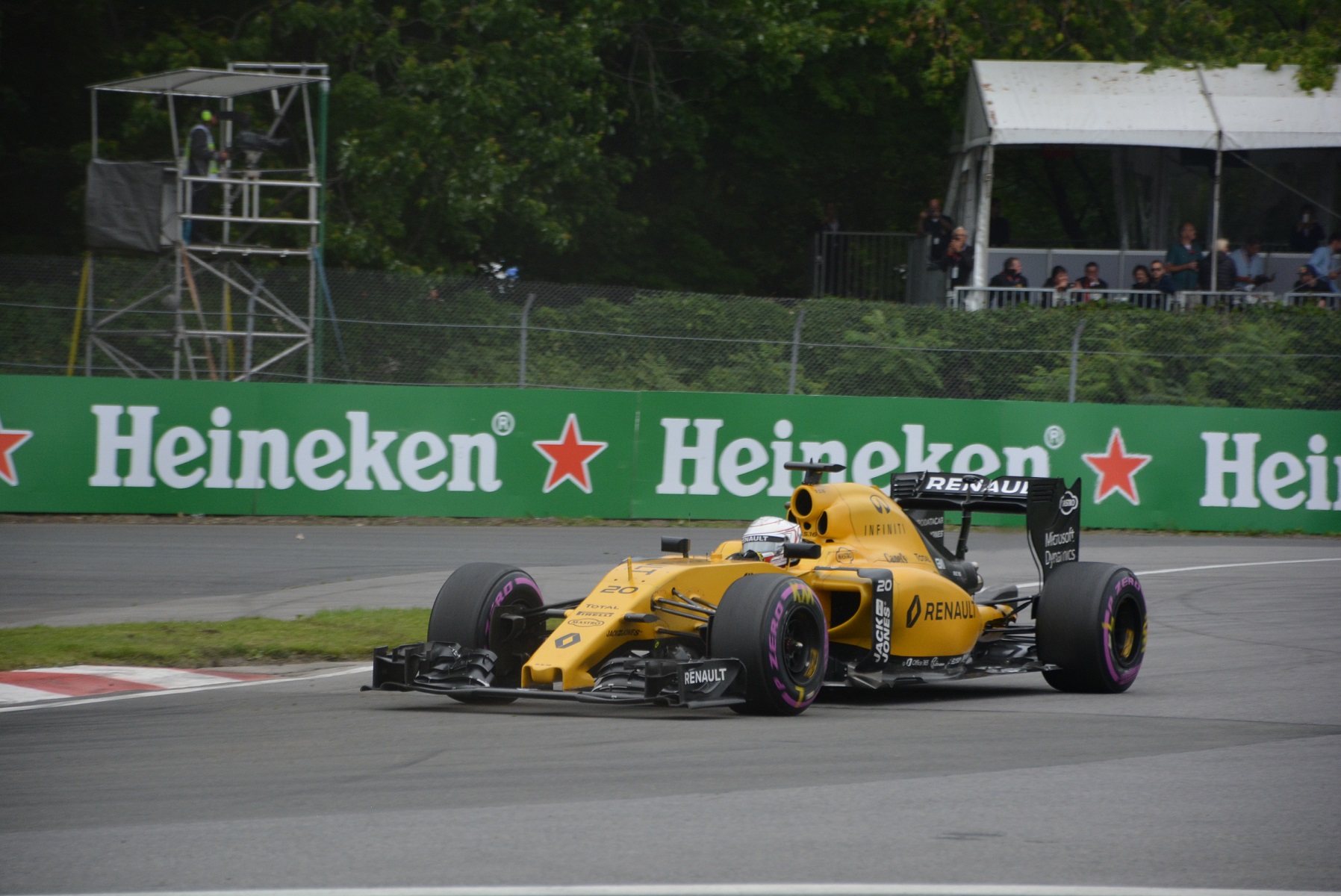 Renault Sport might have had to make a quick decision ahead of Lotus' insolvency, but the plan according to Stoll took a while and had many people involved in that decision.
"The decision to come back to Formula One as a manufacturer was not an easy one," said Stoll. "We felt it was right for Carlos [Ghosn] to make that announcement, because the project was not just to come back to racing; it was to develop awareness for the brand and use different marketing tools to attract more road customers."
Being competitive and eventually winning is the No. 1 goal for the Renault Sport team, but they also want to tap into the information received from testing and racing and transfer it back to regular road cars for all of its brands that include Nissan and Infiniti in Canada. Additionally, making the engine more compact is essential to the Nissan-Renault group for the reduction of emissions, as well as changing the minds of customers that you can have a 1.6-litre engine with plenty of power.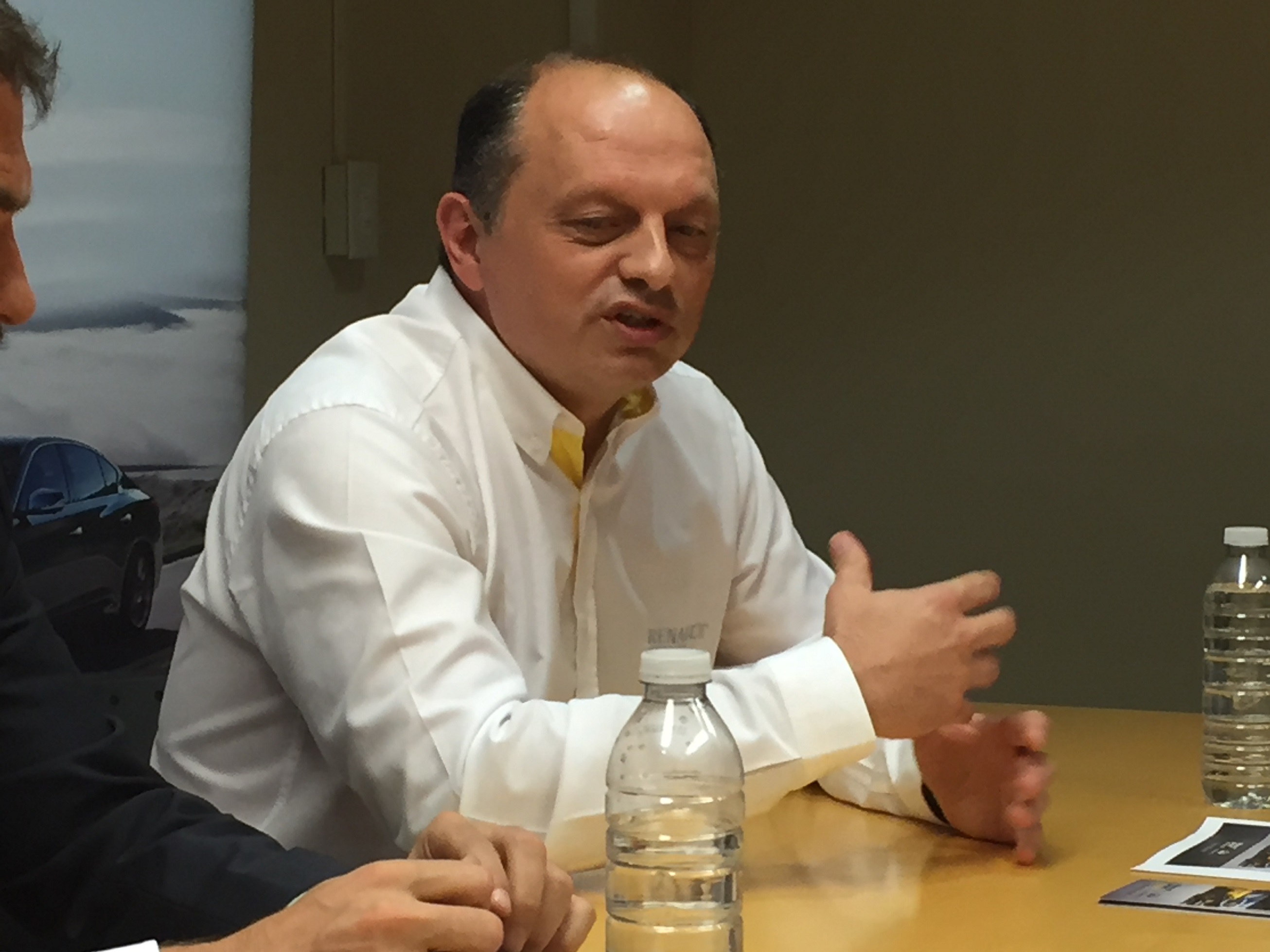 "This year is a transitional year for us," adds Vasseur. "As our leader Ghosn says, the plan is to be competing for a podium in three years and then fighting for the top spot in five years time."
Many teams talk about success with little backing behind those words. For Renault, it may seem strange given the fact that the team has scored six points from six races in 2016, however, the team is committed to this cause and not financially strapped like others on the grid. They have the full backing of its fearsome leader Ghosn, along with Stoll and Vasseur.
That leads us to Vasseur. The name may be new to the Formula One grid, but it's a household name in France and in the world of racing after 10 years of building his ART racing team. Perhaps the perfect individual to lead this young crop of drivers that include Denmark's Kevin Magnussen, UK's Jolyon Palmer, as well as a young core of test drivers that has a sprinkle of Canadian content in 20-year old Nicolas Latifi.
If anyone can get this group up to speed, it would be Vasseur, a man who developed the talents of Lewis Hamilton, Nico Rosberg, Sebastian Vettel, Valtteri Bottas, Nico Hulkenberg and Romain Grosjean, to name a few. All of those drivers came up through ART in Formula3, GP2 and GP3. According to Vasseur, 60 per cent of the grid came through ART at some point.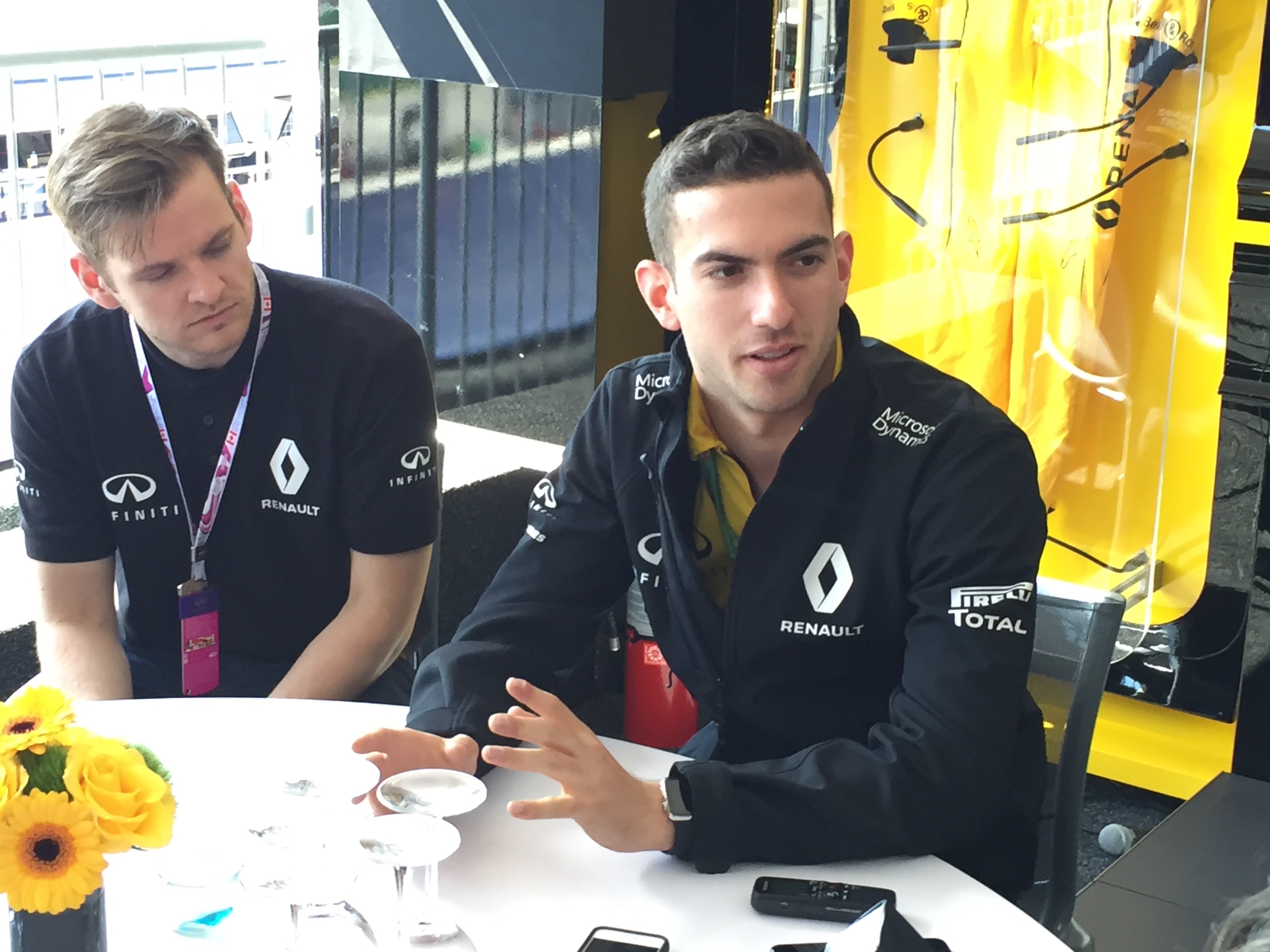 Currently competing in GP2, Latifi is still wet behind the ears, but is chomping at the bit to get into Renault's new Formula One car. He has a future test planned later this year, but for now his only ride experience has been in a 2012 iteration at Silverstone. Right now, it's all about the learning process and getting acclimated with the team mostly through observation and simulation.

Winning at GP2 is Latifi's focus right now, but he's soaking in the atmosphere at the Canadian Grand Prix and picking the brains of Vasseur, Magnussen and Palmer will go a long way in becoming the first Canadian on a Formula One grid since Jacques Villeneuve in 2006.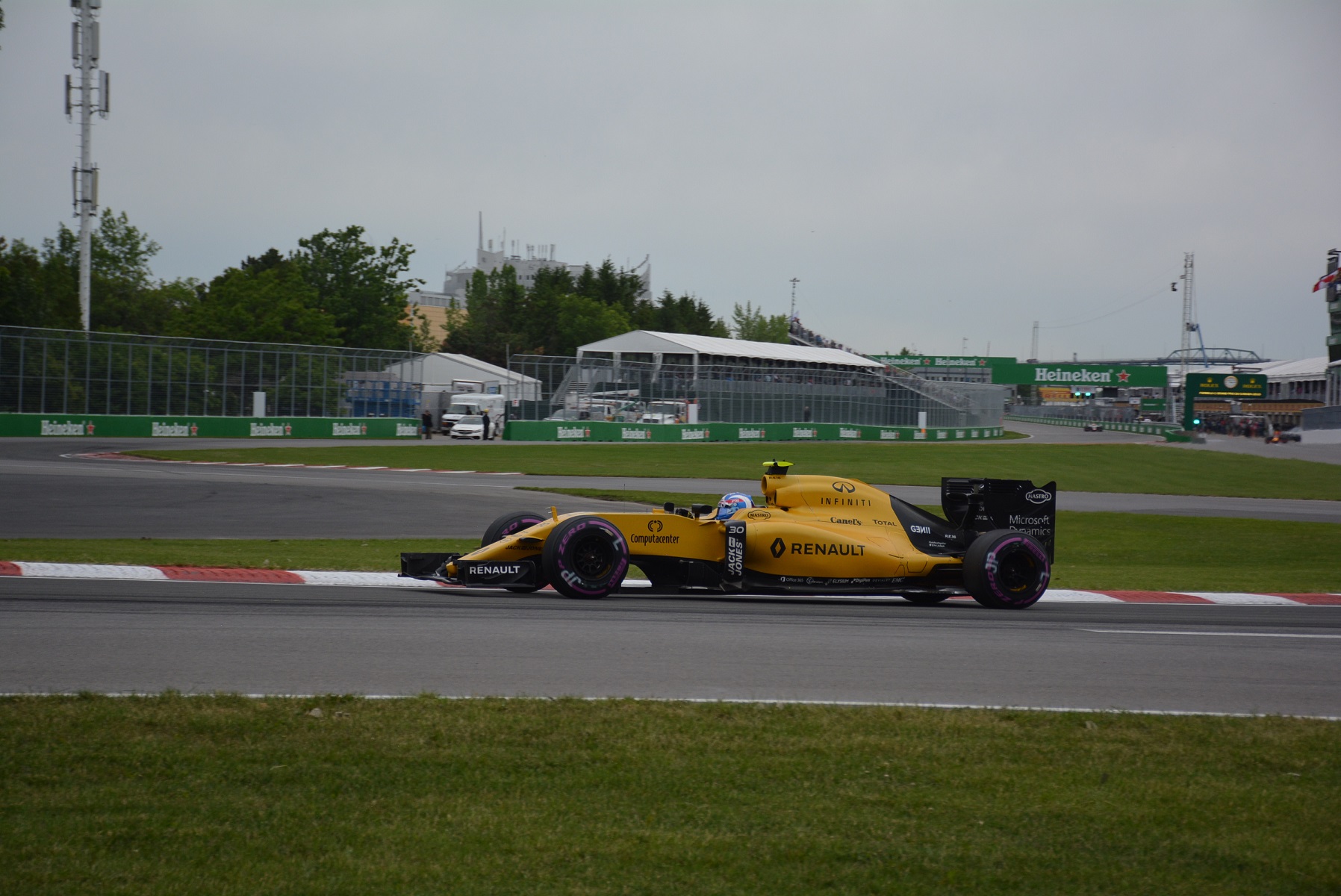 The Renault Sport team has a little of old and a little of new, but still a long way to go in terms of being competitive. One thing is for certain though, they have a clear vision in mind to not only gain knowledge for the track, but also for the street. The message is clear and distinct from the top down without any wavering whether it's from Ghosn, Stoll or Vasseur.

Now, we just have to play the wait-and-see game to see if Renault can be as successful on the track as they are at  the dealerships.