Power and Hinchcliffe share spotlight in Toronto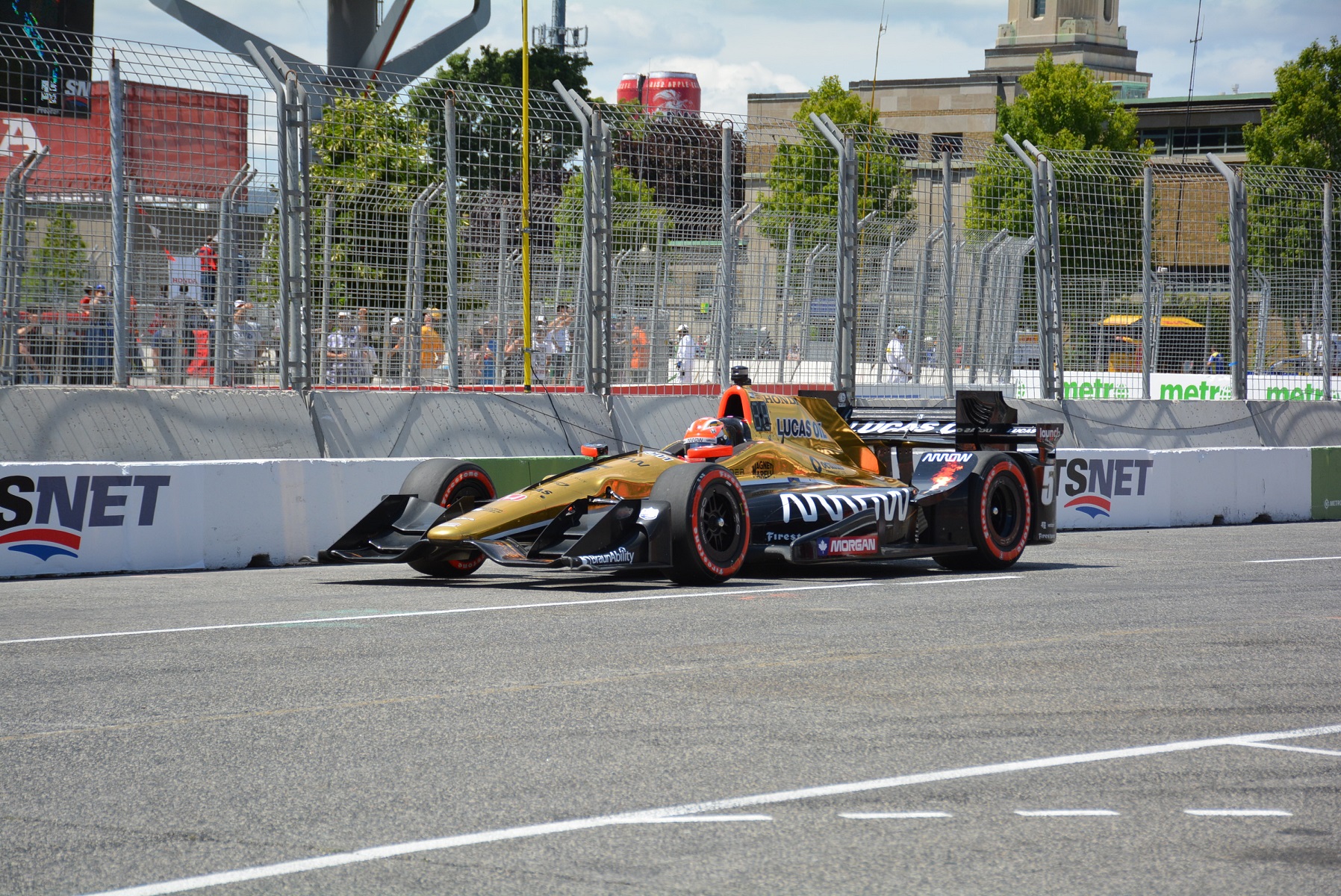 The 30th running of the Honda Indy Toronto provided a show for the fans with plenty of of battles throughout the field. In the end, it was Australian Will Power of Team Penske that drove his car to victory – his third this year and third in Toronto.

Power may have received all the accolades and driver standing's points, but it was the hometown favourite and driver of the No. 5 Schmidt Peterson Motorsports car, James Hinchcliffe who became the star of the show, placing on the podium in third position while wearing his racing suit signed by donators to the Make-A-Wish Canada Foundation. It was Hinchcliffe's first ever podium out of seven tries on the streets of Toronto.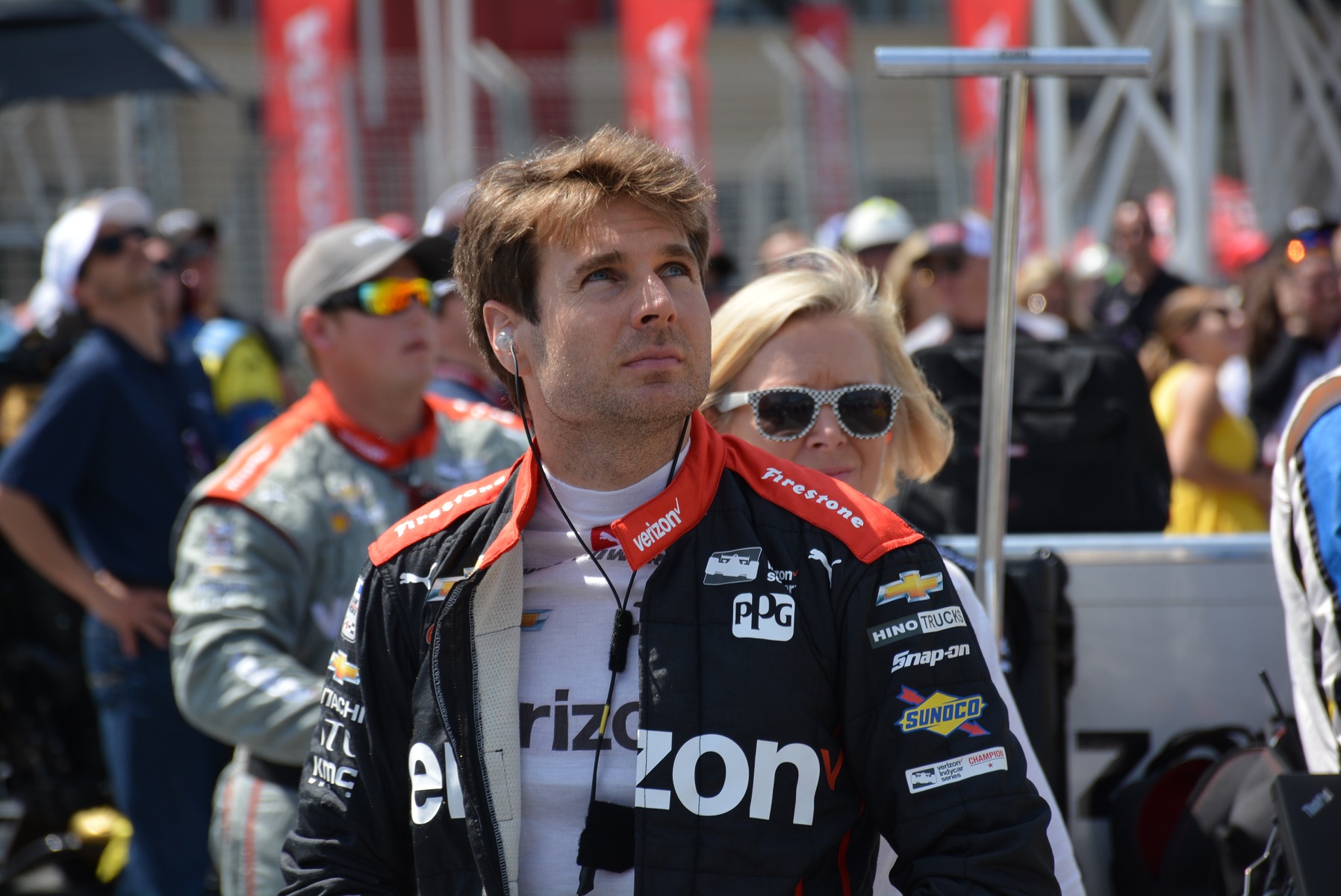 The race took a turn in favour of Power, Hinchcliffe and second-place finisher Helio Castroneves of Team Penske when Ed Carpenter Racing's Josef Newgarden hit the curb on Lap 47 of 85 at Turn 5 – an asphalt curb that didn't hold up between the 22 Indy cars and the Toronto heat.

Newgarden's crash into the wall changed the complexion of the race benefiting Power the most, who pitted seconds ahead of the incident. A long yellow caution favoured the drivers who had already pitted to the detriment of the front runners at the time including pole sitter Scott Dixon of Chip Ganassi Racing, his teammate Simon Pagenaud and KVSH Racing's Sebastien Bourdais.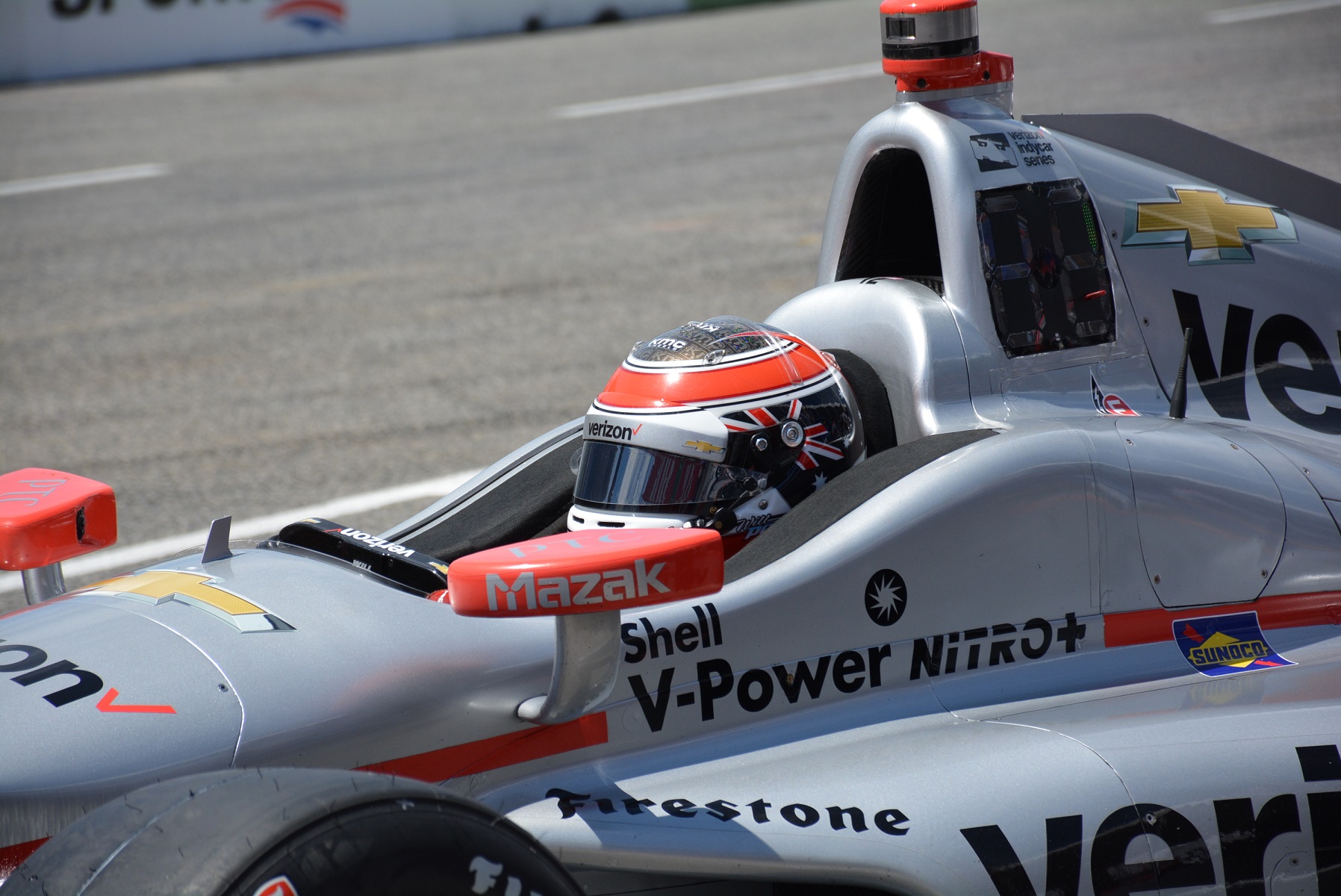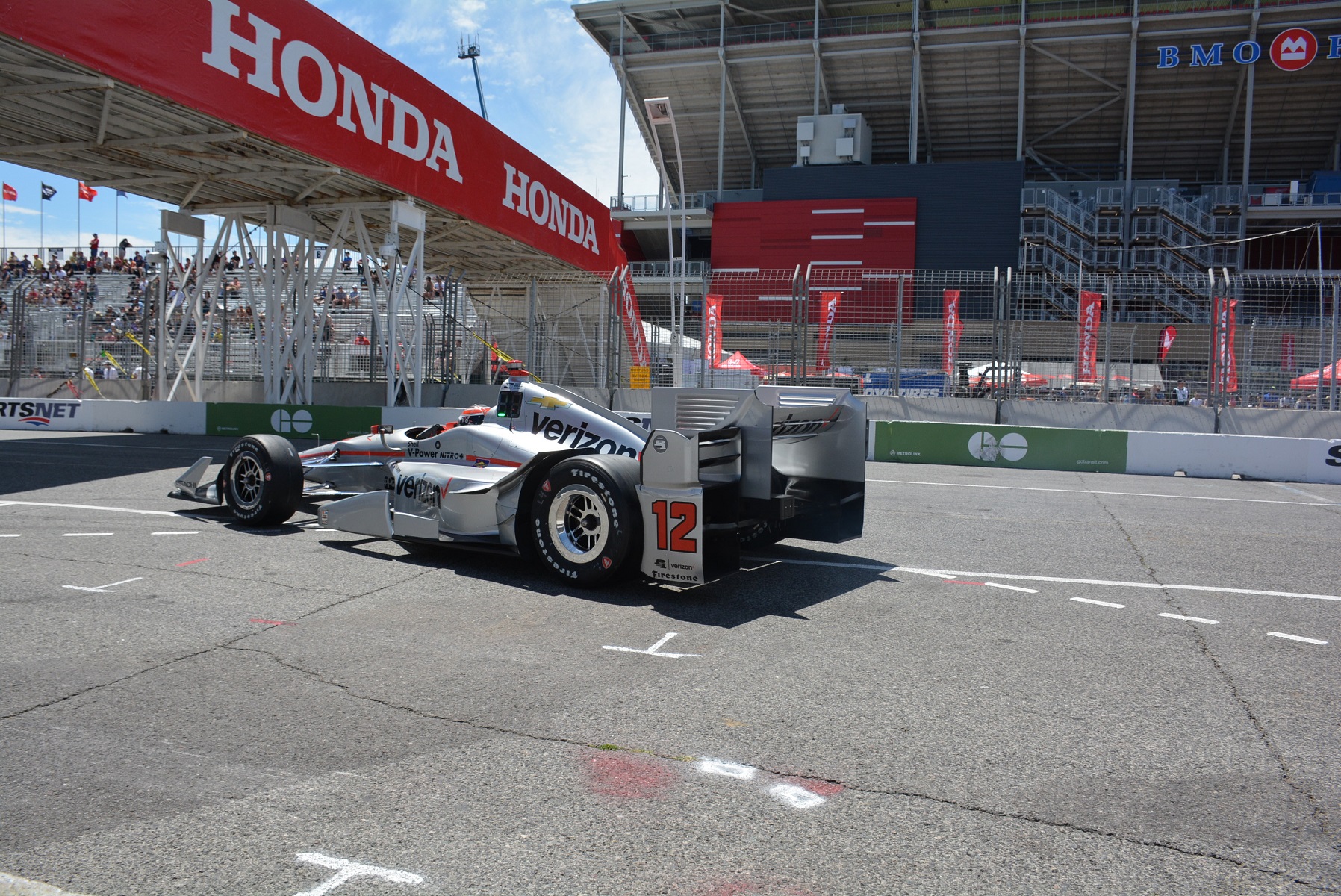 "We finally got a yellow to go our way," Power announced on the team radio after clearing the checkered flag. "It was a late call as the 22 car [Pagenaud] was being held up by the No. 8 [Chip Ganassi Racing's Max Chilton]. It was perfect timing and when I saw the yellow light on my dash – it was just amazing," Power added in a following interview.

Hinchcliffe had a similar take as Power, "For once, we finally got a break in TO."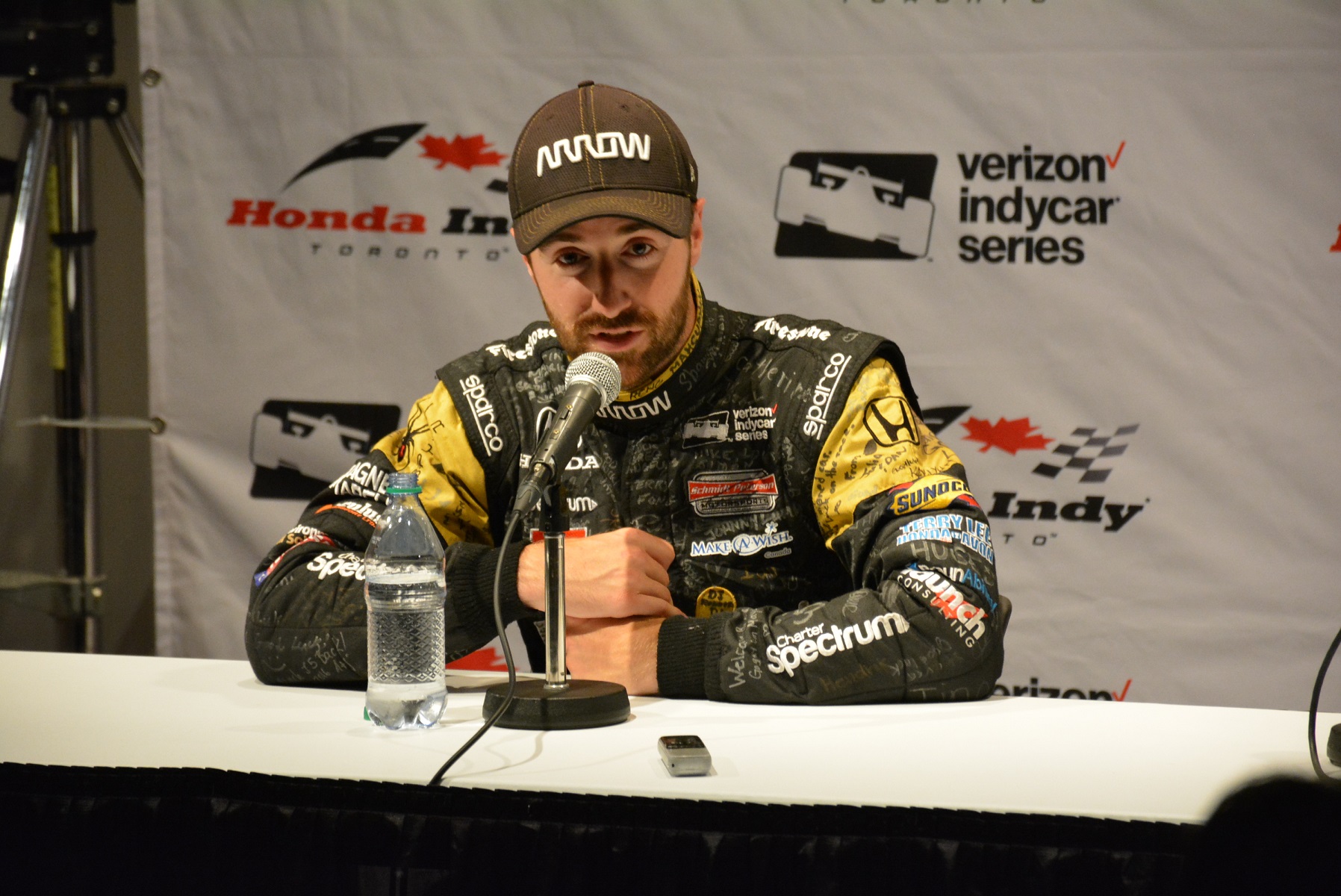 It wasn't an easy coast to third place for the Canadian driver, as he had to fend off veteran Chip Ganassi Racing driver Tony Kanaan until the very end as a late caution went green with one lap to go. Kanaan would finish in fourth, followed by A.J. Foyt's Takuma Sato who rounded out the top-five.

"I got a little extra boost from seeing the Canadian crowd in Turn 11," explains Hinchcliffe.

Power's win makes it three victories in the last four races to place him only 47 points behind teammate Pagenaud. Castroneves' second-place finish catapults him from 5th to 3rd in the driver's standings; while Hinchcliffe was the biggest mover from 13th position into 8th.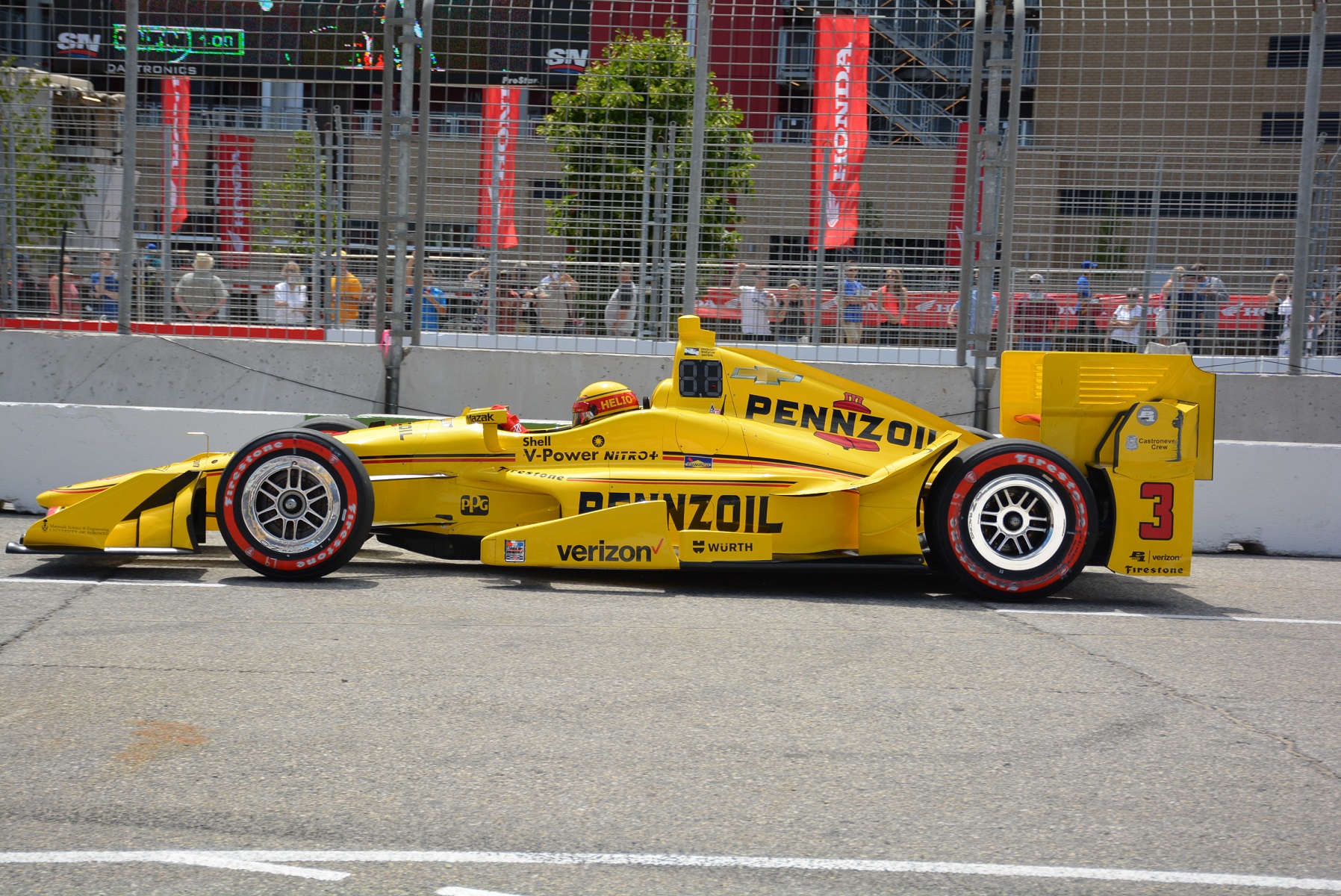 The IndyCar series moves next to the Honda Indy 200 at Mid-Ohio for its race on July 31, but for now Hinchcliffe will be relishing his moment in front of the hometown fans. Typically, there's one major party reserved for the winner; however on this day as Hinchcliffe puts it, "there will be a party here tonight in Hinchtown."