Chudleigh to go full-time in Eurocup Formula Renault 2.0
Canada's Luke Chudleigh starts his first full-time season in the Eurocup Formula Renault 2.0 series this weekend as the opening round triple-header event commences at Spain's Motorland Aragon Circuit, 24th-26th April, the championship forming part of the prestigious World Series by Renault platform.

The 20-year-old from Milton, who races for the British-based Fortec Motorsports outfit, is no stranger to Eurocup action having undertaken a handful of races in the premier Formula Renault 2.0 class in 2014 while competing full-time in the ALPS division. The Canadian made his Eurocup debut at the corresponding opening round in Spain last April.On that occaison Luke scored a pair of top twenty finishes but armed with more experience and already with a top ten finish to his credit from this year's Formula Renault 2.0 Northern European Cup (NEC) first round, Chudleigh heads into this weekend determined for a strong start to his full-time Eurocup campaign.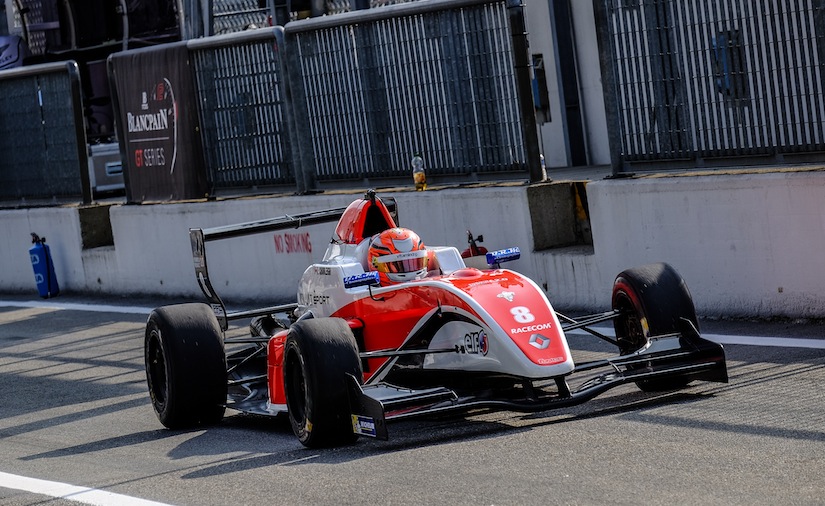 "We've put in a lot of hard work to get ready for our Eurocup start in Spain," enthused Chudleigh. "This is probably the most prepared I've felt for a race, boosted with a couple of good days on Fortec's simulator. It's important that we're quick straight away this weekend. Not just because of the quality of competition but primarily due to the lack of practice time. We only have two twenty five minute sessions before we head into qualifying, our track time is really quite minimal. We then have three races to show what we can do.

"My goal is to be strong in qualifying. If I deliver there then it's easier to make things happen in the race. I know the track and I know how competitive Eurocup Formula Renault 2.0 is but that's why I want to be here. I enjoyed the races I was in last year and to be here full-time now, especially with Fortec Motorsports, is tremendous. I had a good run at Monza a couple of weeks ago in NEC and I'm comfortable with the base we've established together. Every point counts in this series though, there's really no mileage to play with but I'm confident we can enjoy a solid start to our Eurocup season."

This weekend's schedule at the Spanish 5.3km track consists of two races on Saturday 24th April, each lasting 25 minutes plus one lap, scheduled for 12:40pm (6:40am EST) and 4:20pm (10:20am EST) respectively. The third race on Sunday, 25th April, is set to start at 12:15pm (6:15am EST).

This season's Eurocup Formula Renault 2.0 comprises 17 races held across seven events at tracks as famous as Belgium's Spa-Francorchamps, Great Britain's Silverstone, Germany's Nurburgring and France's Le Mans Circuit.