Scott Dixon stamps Mid-Ohio as Ganassi country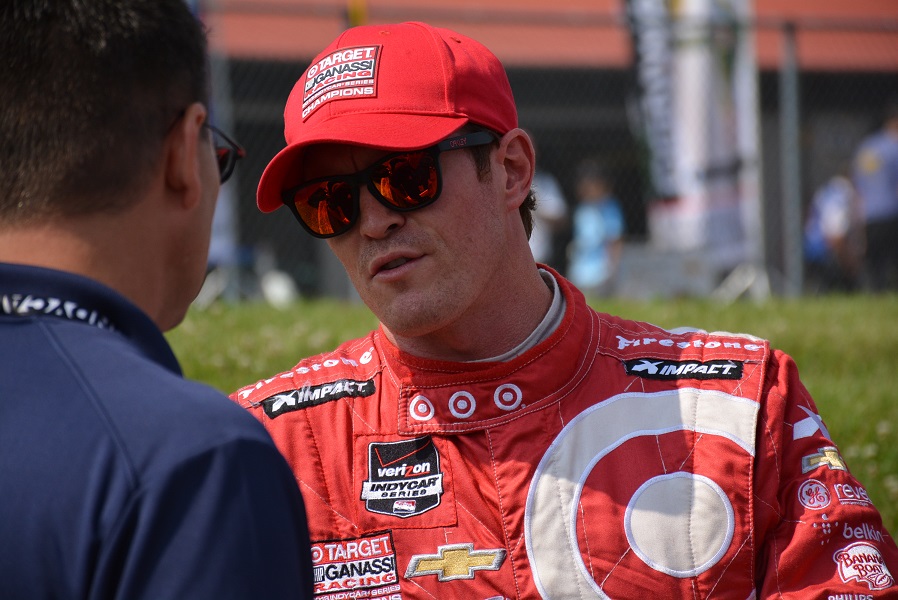 LEXINGTON, OH – Scott Dixon knows a thing or two about the 90-lap race track at the Honda Indy 200 at Mid-Ohio. He's won the last four of seven races there, while his team, Chip Ganassi Racing won the last five. But it all looked like the streak was going to end after a horrendous qualifying campaign that saw him in dead last, 22nd spot, due to a spin in qualifying that wiped out his earlier times.

Dixon would overcome his troubles and leapfrog his way to a fifth victory and a sixth in a row for Chip Ganassi. What makes this win even greater is the fact that it's his first win and his teams first win of the year, coming off a driver's championship campaign.  

Finishing second was pole-sitter Sebastien Bourdais, who has been on a bit of resurgence since race #1 in Toronto and Canadian James Hinchcliffe, who also made a big jump after starting in 17th.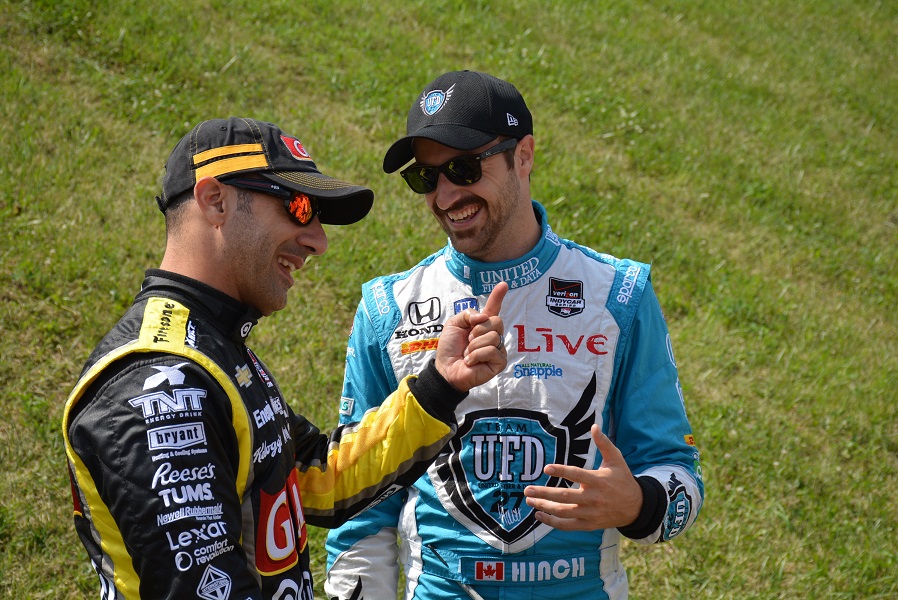 It was race strategy that paved the way for Dixon, also known around the IndyCar circuit as "Mr. Ohio." Two separate yellow flags set Dixon's three-stop strategy up. The first came immediately on turn one of lap one that saw Tony Kanaan and Marco Andretti retire from the race; while Lap 36 had Ryan Hunter-Reay take a spin on his lonesome and a separate incident with Takuma Sato running out of gas.

From that point on it was up to Dixon, arguably the best fuel consumer in the field, to wield his magic. The race re-started on Lap 43 with the young and talented Josef Newgarden getting racy with him only 0.6 seconds behind for the next 18 laps. The race would take a turn for the worse during the next pit stops, as Dixon got away clean, while Newgarden fell victim to a calamity of errors from his back left-tire crew member. Due to the chaos in the Newgarden pit box, he ended up running over the air hose, costing him a drive-through penalty along with any chance of winning the race. Newgarden would finish in 12th place.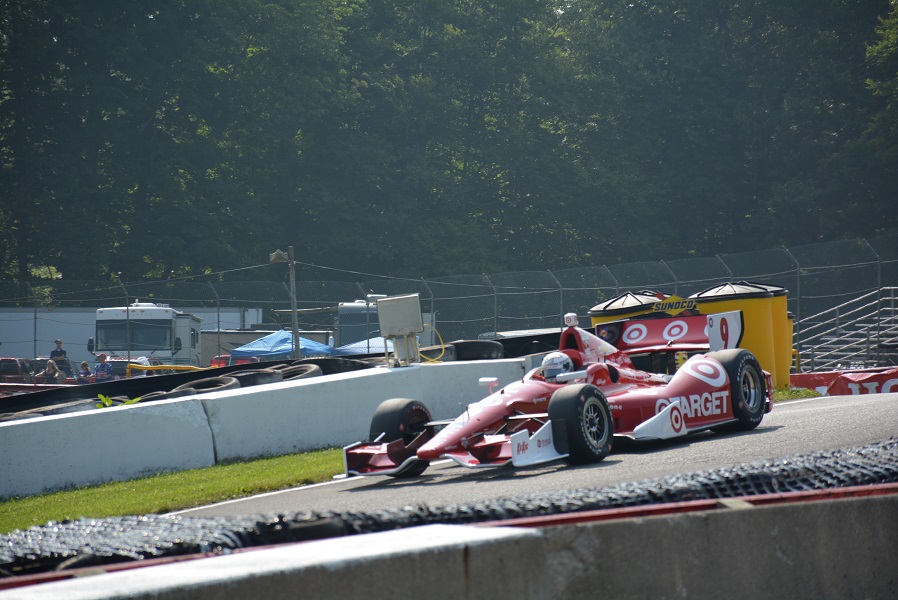 Dixon would end up leading a total of 45 laps and cruise to an eight second victory over Bourdais. Rounding out the top-six were the aforementioned Hinchcliffe, Carlos Munoz, Ohio-resident Graham Rahal and the new driver's standing leader Will Power.

Power's sixth-place finish, coupled with Helio Castroneves' disastrous race that saw him finish in 19th, gave Power the overall driver's championship lead by only four points. Castroneves started the race from the pits after a gear shift issue and was four laps down once he rejoined the field. Ryan Hunter-Reay maintains third position, one point ahead of Simon Pagenaud. The Mid-Ohio race winner Dixon moves closer from the sixth position, but finds himself in an insurmountable position, 108 points back of Power.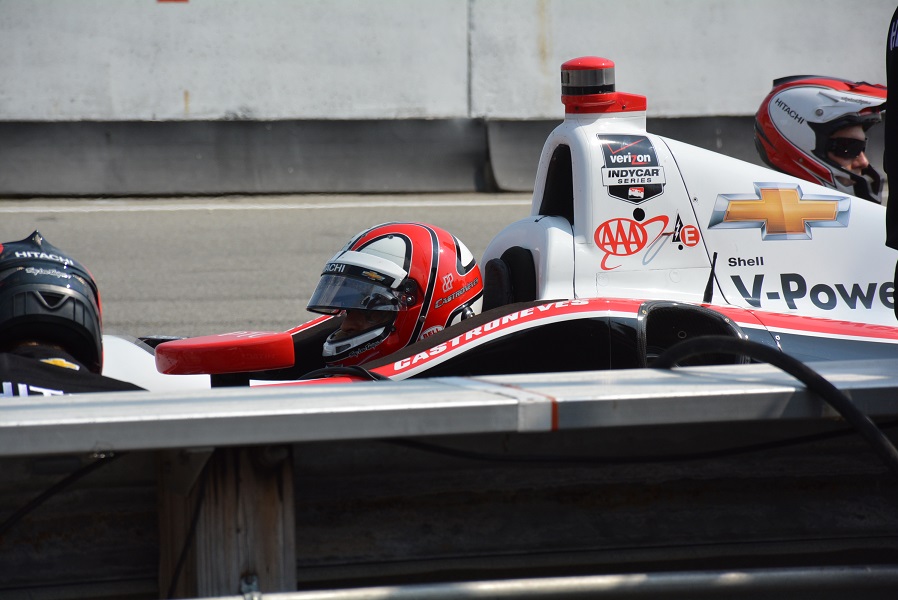 With three races left on the IndyCar calendar, it looks like the Team Penske teammates, Power and Castroneves will battle it out. The final three races consist of one road course and two ovals. The next one is an oval at what is known as the ABC Supply Wisconsin 250 on August 17th.