Hinchcliffe remains in hospital, but in stable condition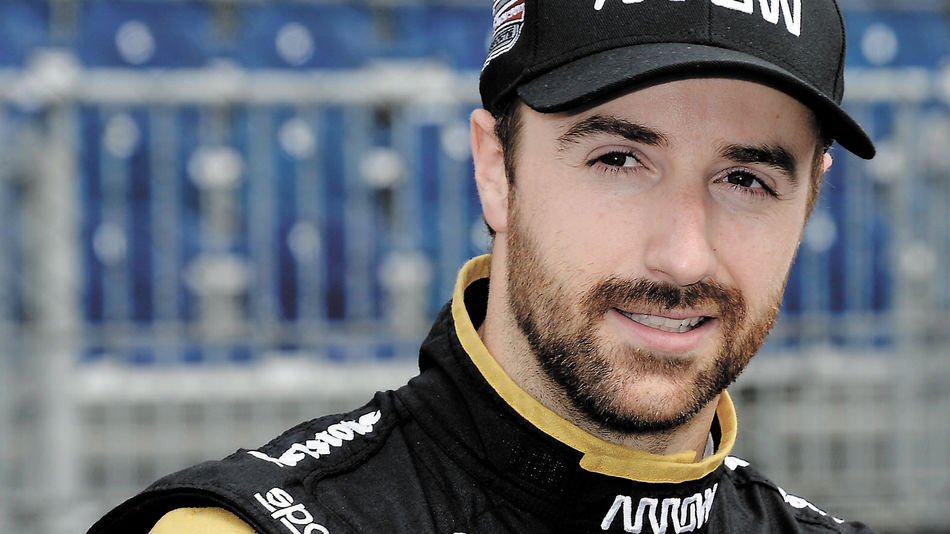 It was a week of crashes and rule changes heading into the qualifying session of the 99th running of the Indianapolis 500 that saw three Chevrolet cars flipped over during practice. Qualifying went on without any incident, seeing Target Chip Ganassi's Scott Dixon take the pole for the second time in his illustrious career.

But as practice resumed the following day, it was Canada's James Hinchcliffe, a Honda driver for the Schmidt Peterson Motorsports team that would have the ugliest and most violent crash on the 2.5-mile oval track. The incident took place rounding turn three, when Hinchcliffe's car had a right-front suspension failure and at top speed connected with the barrier. The No. 5 Arrow Dallara-Honda flipped over for a second, eventually landing upright before coming to a stop. Hinchcliffe was unable to leave the car as sheetmetal pinned him in before the Holmatro safety team could arrive.  

According to Racer.com, Hinchcliffe's injuries were severe to his right leg and upper left thigh, leading to surgery later that Monday. From that same source, it appears that a steel wishbone from the race car entered and exited his right leg and upper left thigh causing massive blood loss. The safety team and doctors were quickly on hand to cut parts of the car off to get Hinchcliffe out, and rush him by ground transportation to the IU Health Methodist Hospital, while stopping the bleeding in the process.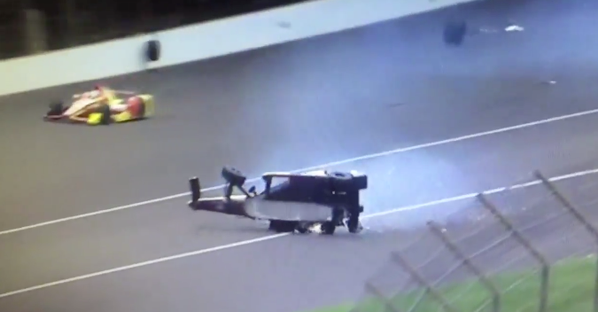 Hinchcliffe is currently in stable condition and undergoing further evaluation at the Intensive Care Unit at the hospital.

It doesn't look promising for Hinchcliffe to get back into the cockpit in the short future with an IndyCar announcement that he's been ruled out of competition "for the foreseeable future." This undoubtedly means no Indianapolis 500, nor Honda Indy Toronto. For now, let's hope for a safe recovery for the Oakville, Ontario native and best wishes to him and his family and close friends.