Hamilton remains king of Montreal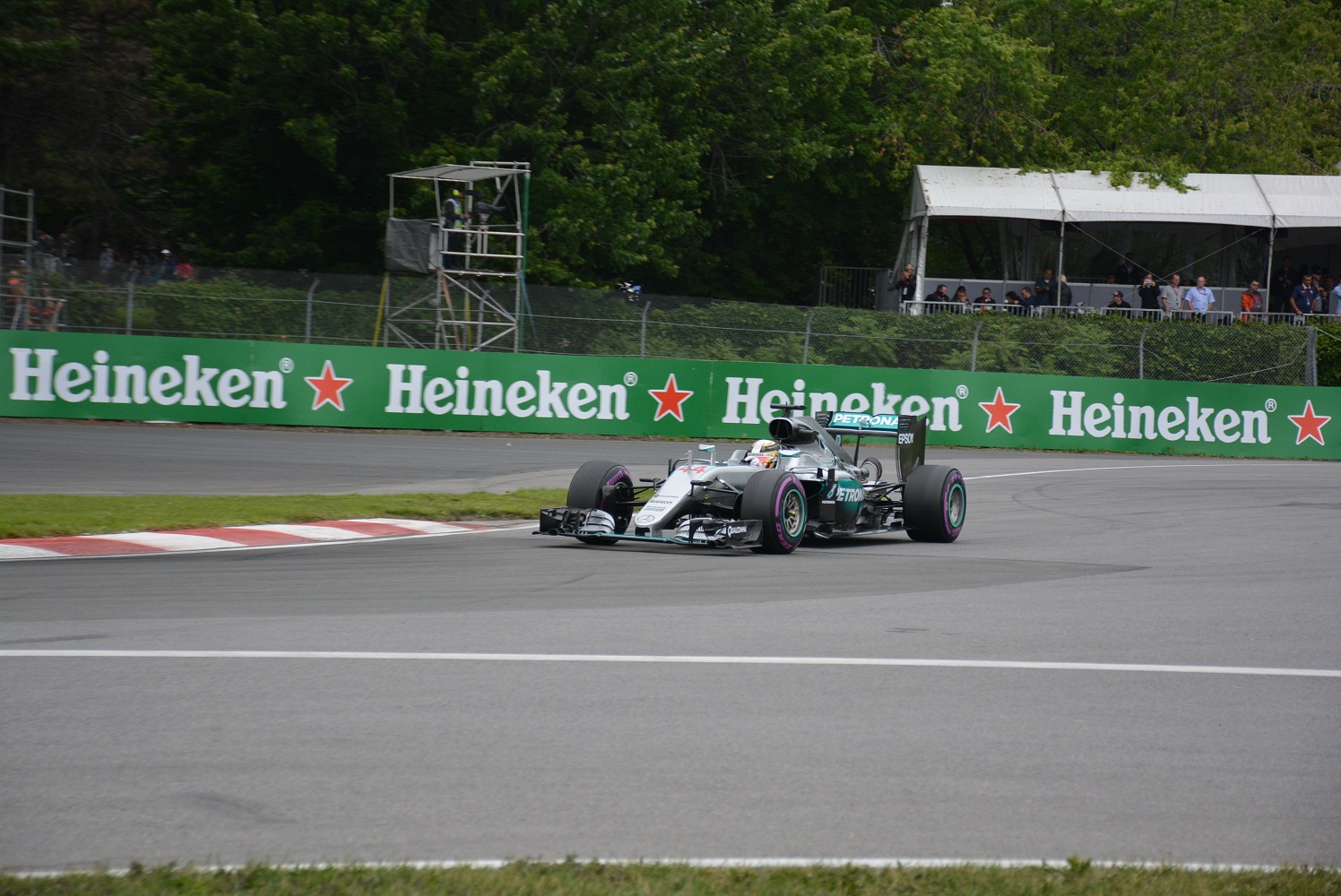 Montreal, QC – Montreal has always been a second home to Mercedes' Lewis Hamilton and he used the Canadian stop for his second win in a row closing the drivers' championship gap on his teammate Nico Rosberg to nine points.

It was Hamilton's fifth victory at the Canadian Grand Prix after starting on pole position for the fourth time. However, it wasn't a clear cut race for the 31-year old Brit who lost the lead on the first corner of the race as Ferrari's Sebastian Vettel took the inside lane to gain an advantage and an early 1.2 second cushion over the defending champion.

The start of the race was exciting, but it was pit stop strategies that would determine the outcome. Vettel would be the first driver to the pits on Lap 11 – a two-stop strategy that didn't pay off for Ferrari – and he wouldn't be able to recover that lost time as Hamilton would brilliantly only pit once, while managing his ultra-soft and soft tired to the finish line.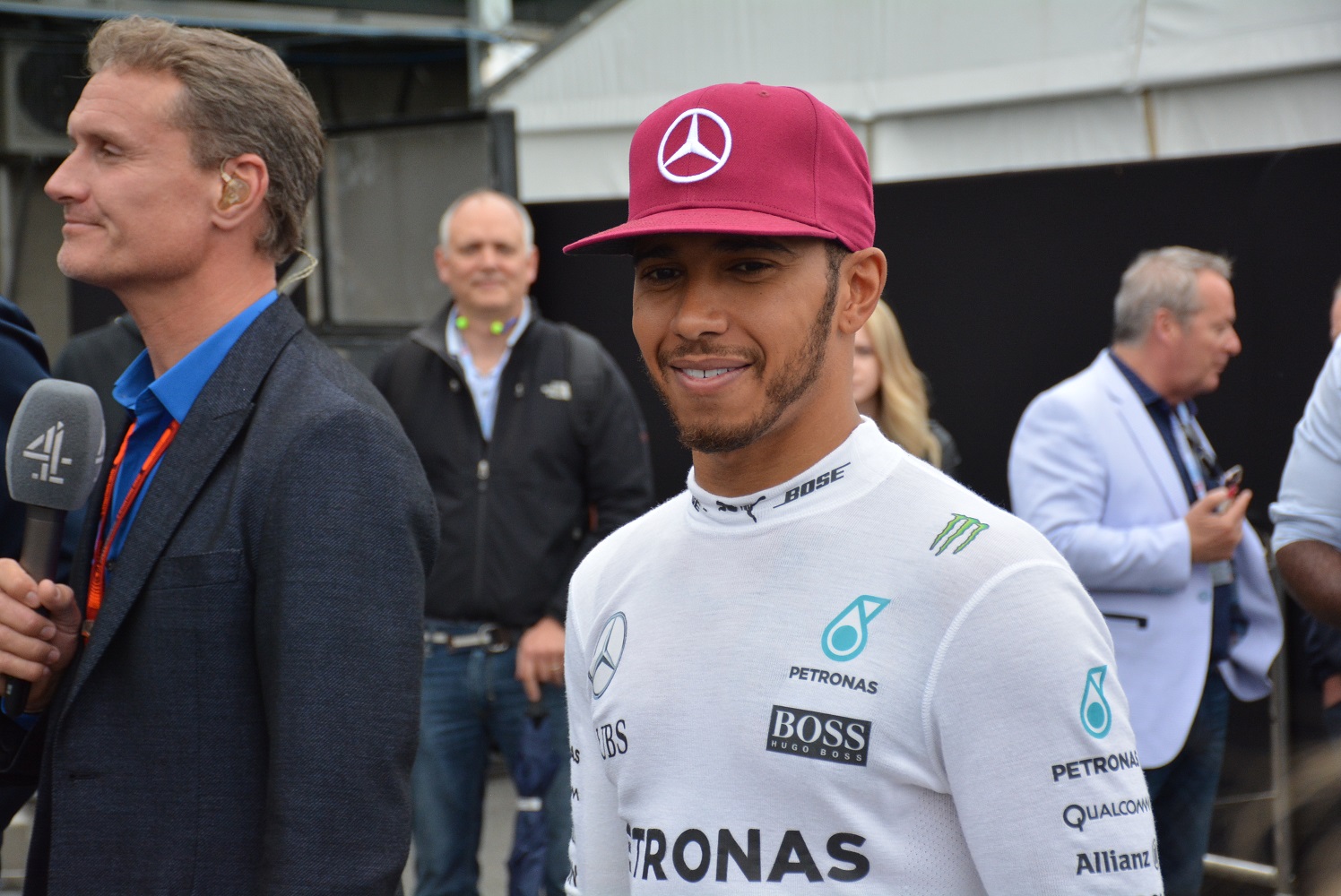 "I was really enjoying this race," said Hamilton. "They [Vettel's Ferrari] really gave us a run for our money and I just happened to be on a one-stop."

In the end, Hamilton would finish five seconds ahead of Vettel – the closest gap thus far in the season between Mercedes and Ferrari.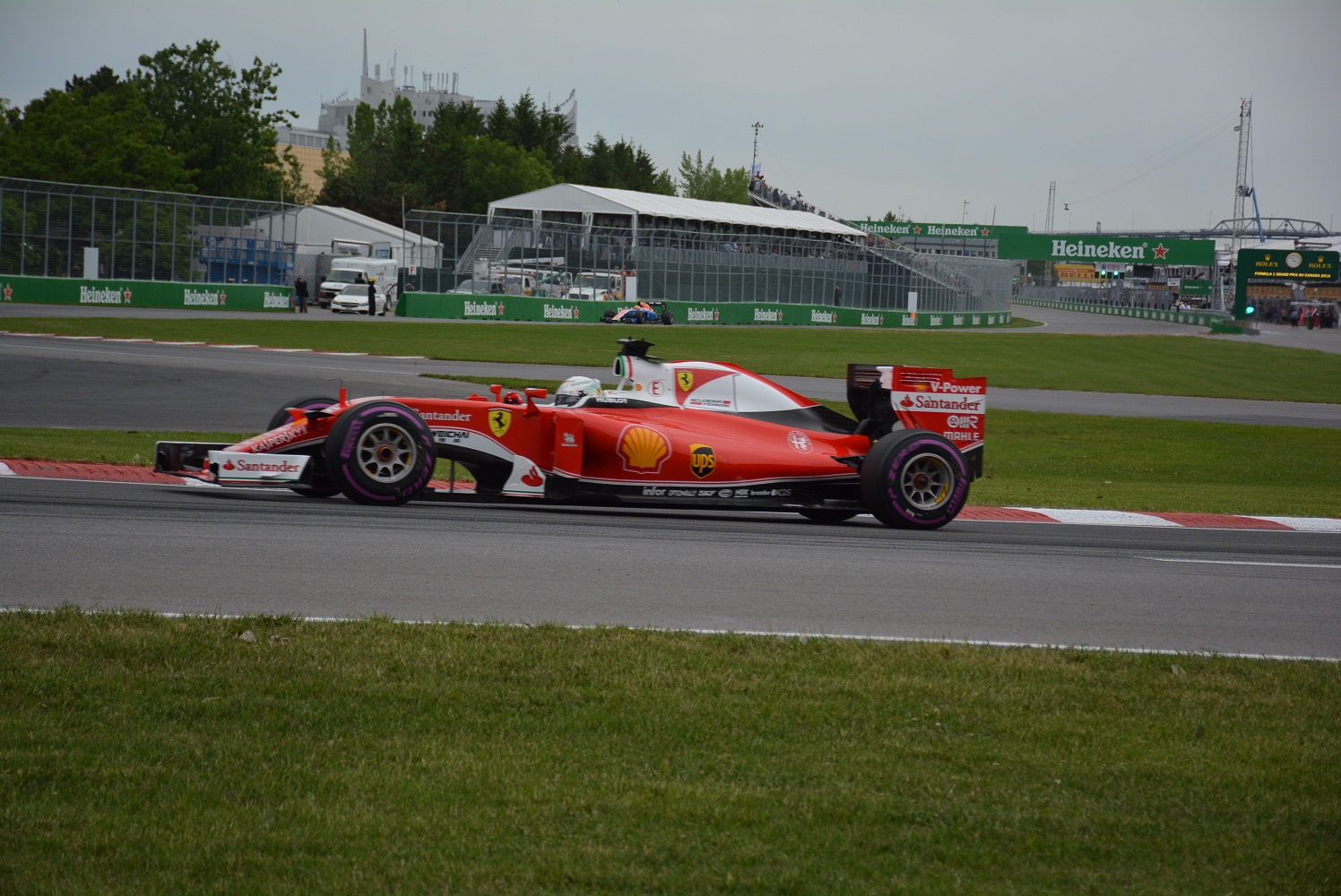 As for Rosberg, it was a challenging afternoon that saw him make tire contact with Hamilton after the first turn on Lap 1. Hamilton would call the incident unintentional, but it sent the German off track and back into ninth position. Rosberg would work his way into the top-five setting up a exhilarating battle with young sensation Max Verstappen of Red Bull Racing. Rosberg would attempt several moves including a pass on the outside of turn 13 on the final lap, but he would spin out while trying to complete the turn and pass. Rosberg recovered to finish fifth as no other challenger was in striking distance.

Rounding out the podium was Williams' Valtteri Bottas for his second consecutive third place finish in Canada.

"Montreal has been pretty good to me, and to us as a team," said Bottas. "We've been really pleased with what we have done and it didn't come easy."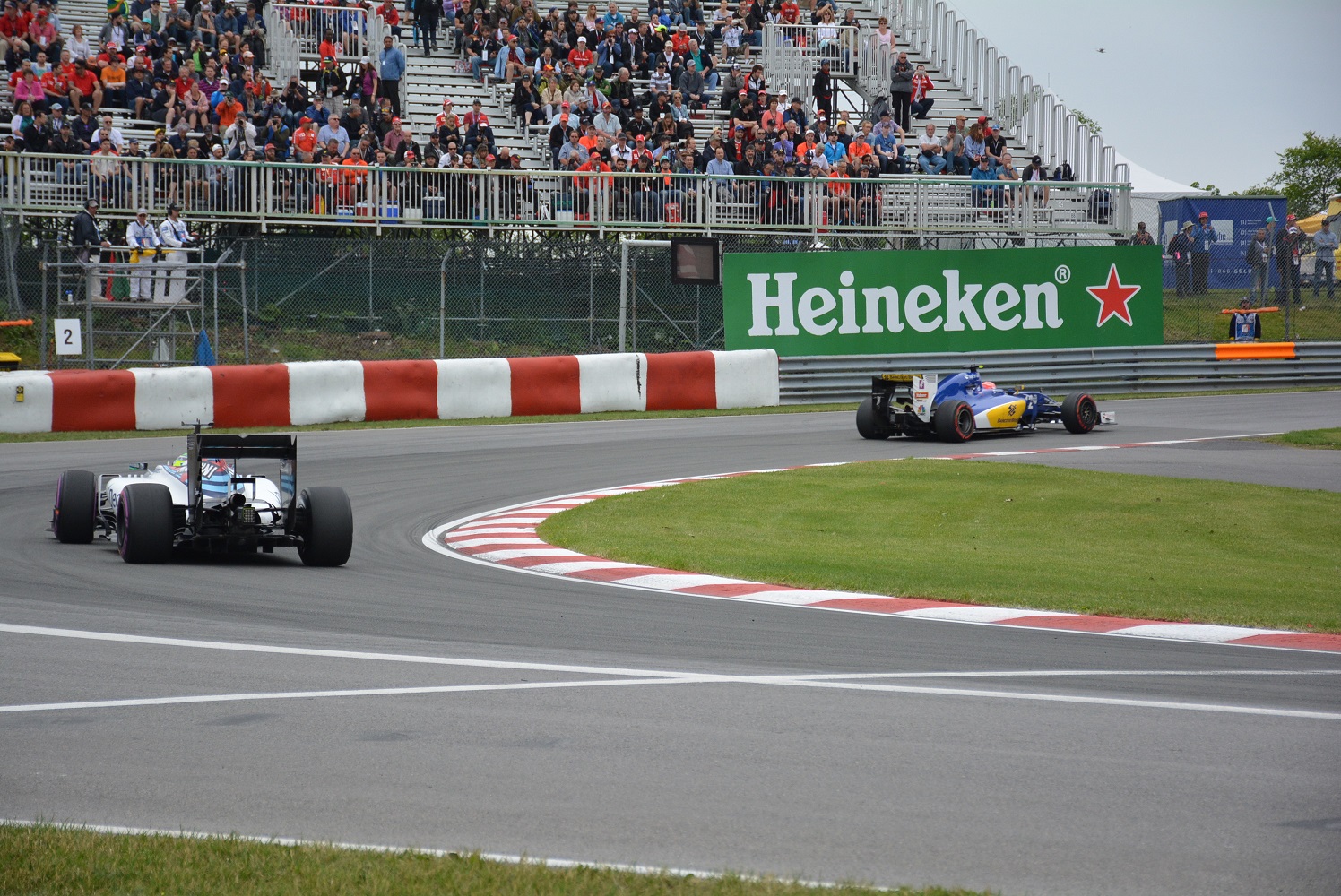 After winning the race, Hamilton dedicated the victory to the late Muhammad Ali. He even did a few boxing dances in his memory to the feverish chants of the Montreal crowd.

"I never dedicate wins to anyone, but Ali really inspired me throughout my life," said Hamilton. "For the last 15 laps, all I could think about was him: Rumble in the Jungle. This win is to him and his family."

Hamilton went on to talk about what Ali meant to him in the press conference following the race.

"More importantly it was his political views that inspired me. To not let anyone dictate what you have to be...he was someone to look up to."

The drivers will not have much time to reminisce about Canada as the next race will be in Baku, Azerbaijan in one weeks time. It's the latest new addition on the Formula One calendar, making it a level playing field for all the competitors. Can Hamilton make it three-in-a-row and take over the lead in the driver's championship? We will have to wait-and-see.