Lewis Hamilton wins second championship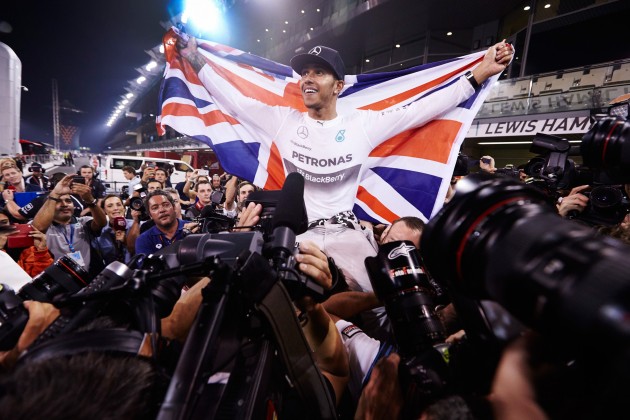 The Formula One season has finally come to a close and we have a new champion – Mercedes' Lewis Hamilton. The domination of Mercedes concluded with a 16th win out of 19 races at the Abu Dhabi Grand Prix – 11 of those coming from Hamilton.
Hamilton and teammate Nico Rosberg battled until the end with Hamilton holding a 17-point lead heading into the final race. With a new Formula One rule creating a double-point race – Rosberg still had a decent shot to win.
After Rosberg captured pole ahead of Hamilton (who started in second), Hamilton only needed to finish second in order to capture the world championship. But it was Hamilton who took the race into his own hands by catapulting ahead of Rosberg before the first corner and holding a comfortable lead throughout the entire race.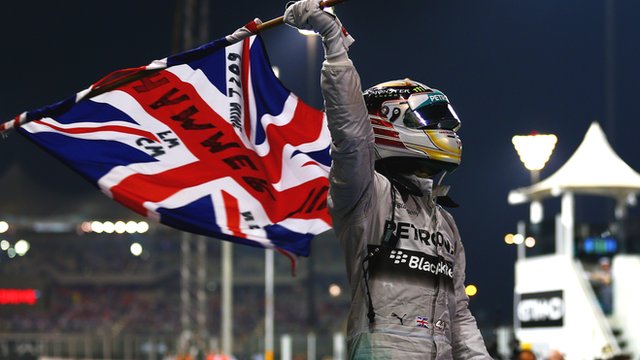 Rosberg would later suffer some car trouble and cruise to a finish outside of the points in 14th place. With two laps to go, the Mercedes team advised Rosberg to retire the car, but Rosberg chugged on to finish the Grand Prix like a true sportsman.
"Nico put up an incredible fight throughout the year," said Hamilton. "We said way back in 1997 that it would be amazing if we were fighting for the title one day. He just came into the room just now, he was very professional."
In the end, Hamilton won the 2014 championship with 384 points to Rosberg's 317. It might seem like a large gap now, but Formula One fans finally got to see a competitive championship race that went all the way to the final race. Last year, Red Bull Racing's Sebastian Vettel won the title by 155 points over his closest rival, Ferrari's Fernando Alonso.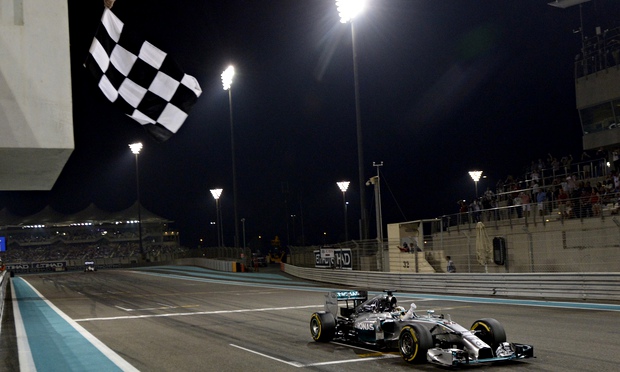 This year, Vettel and Alonso took a step back and up came Vettel's Red Bull Racing teammate Daniel Ricciardo and Williams' driver Valtteri Bottas who finished third and fourth respectively in the championship. Ricciardo won the other three races (his first three of his career) when Mercedes was not triumphant.
Hamilton's first title also came on the last race of the 2008 campaign, when he barely bested Felipe Massa by one point at the Brazilian Grand Prix. Hamilton is now the fourth British driver to capture two championships along with Jim Clark, Graham Hill and Jackie Stewart.