Engineering student wins opportunity of a lifetime from Infiniti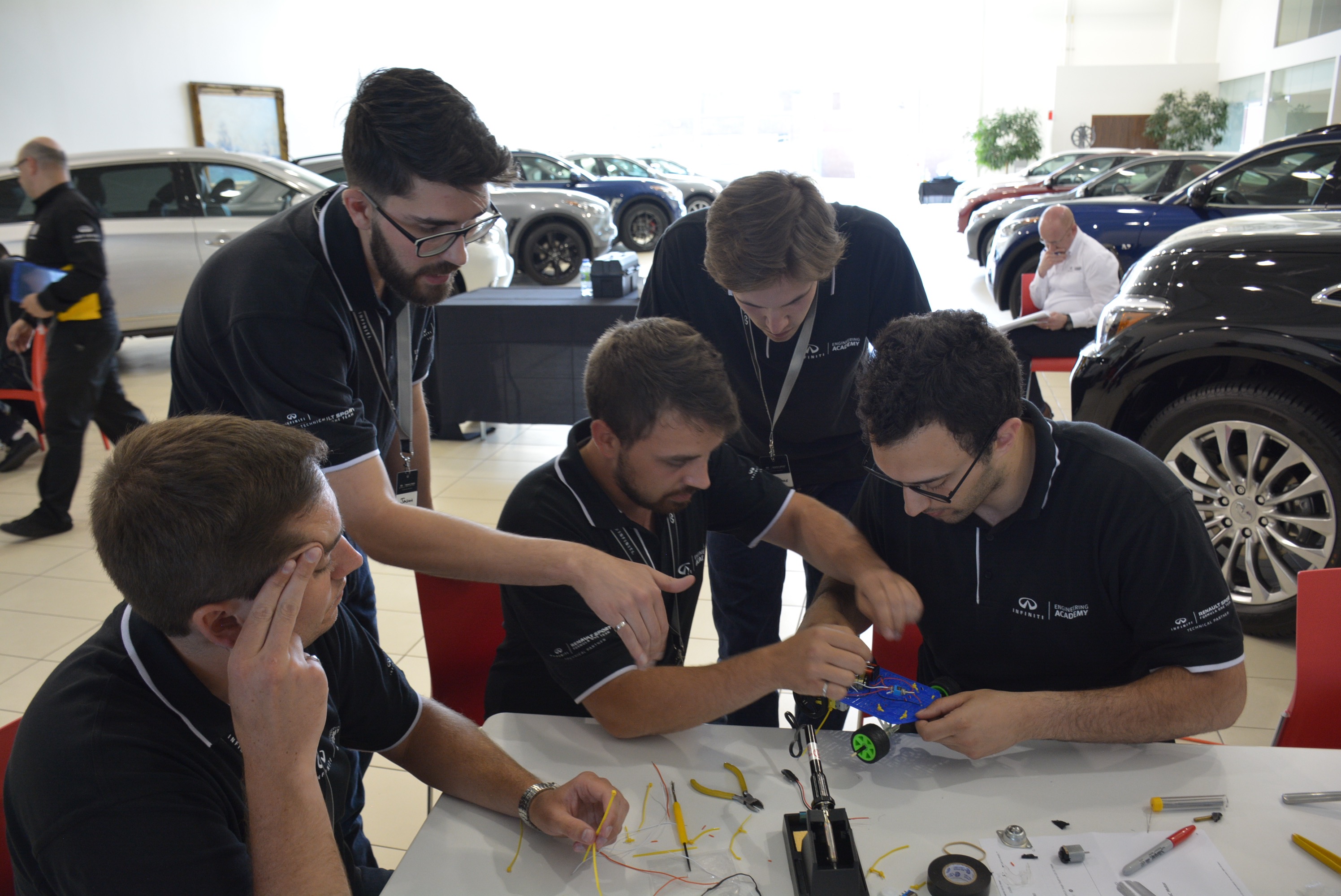 Have you ever wanted to land a dream internship? For 10 Canadian engineering students, a chance of a lifetime was presented to them by the Infiniti Engineering Academy.
The Infiniti Engineering Academy is now in its fourth year – second time in Canada – with seven students chosen from around the world representing various regions (Asia and Oceania, Canada, China, Europe, Mexico, the Middle East and the United States). It originally began as part of the Red Bull Racing/Infiniti partnership, but that venture has expanded and been embraced by Renault Sport, naturally tying into its Renault-Nissan alliance.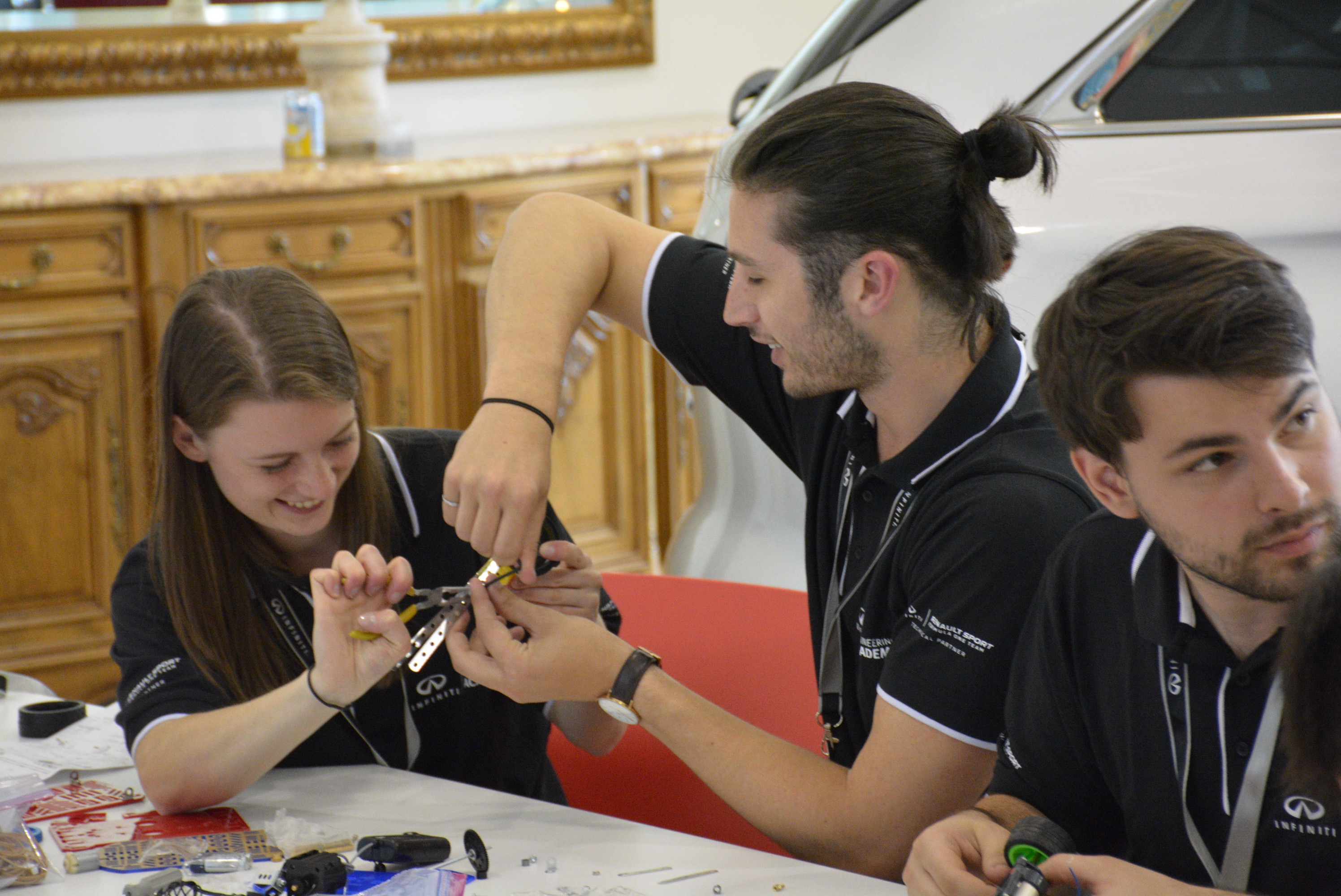 If you've ever watched American Idol, you would get a sense for what these students will go through – only in an accelerated two-day competition. It's a gauntlet of sorts: stand out from thousands of resumes, various phone and in-person interviews, test well on video and media training, use on-the-spot problem solving skills, possess technical abilities and knowledge of the industry, and work as a team to build a successful miniature race car.
It was a two-day grind that had its ups and down, but the cream eventually rose to the top. For 2017, it was Matthew Crossan, a Masters of Engineering Science student at Western University who impressed the three judges and a host of automotive journalists to claim this coveted internship opportunity to begin in October.
With the win, Crossan receives a one-year paid internship opportunity split between working with Infiniti's European Technical Center in Cranfield, UK and the Renault Sport Formula One team at its Technical Center in Enstone, UK.
"When my name was announced, I couldn't believe it," explains Crossan. "I met nine other very capable and strong candidates in the final, who were all deserving of the opportunity, so I feel very fortunate to be selected as the winner. I can't wait to get started and I will give it all to prove I am a winner worthy of this amazing opportunity."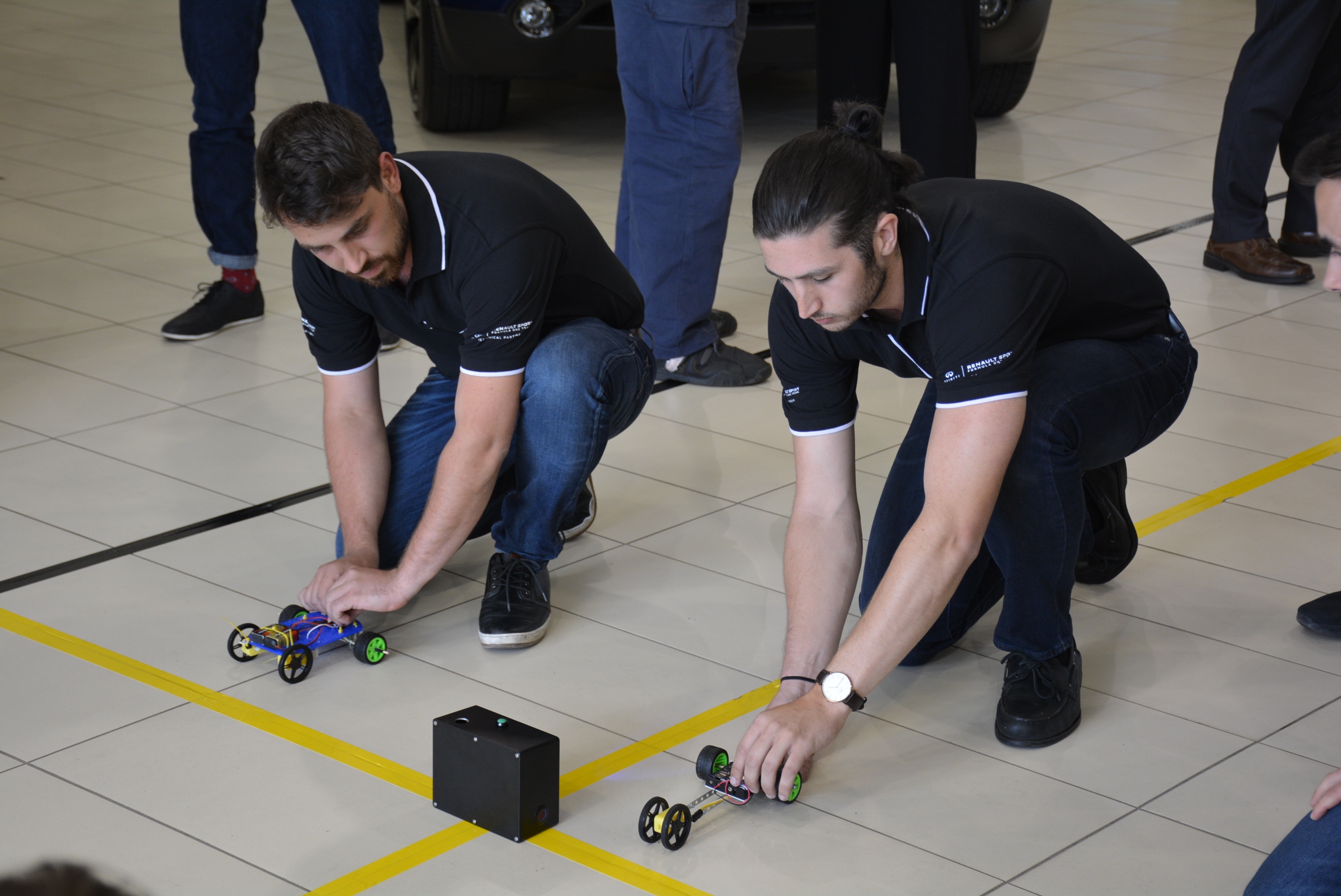 For the second year in a row, the event took place at Luciani Infiniti in Montreal, ahead of the Canadian Grand Prix. A few tweaks were made to the program, as according to Tommaso Volpe, Global Director, Infiniti Motorsport, "the program is constantly evolving."
For this year, the academy has partnered with Microsoft, and in doing so, the students have been tested on more technical elements involving data sorting. In a few weeks, a culmination of sorts will occur when the American academy program takes place at Microsoft's headquarters in Seattle.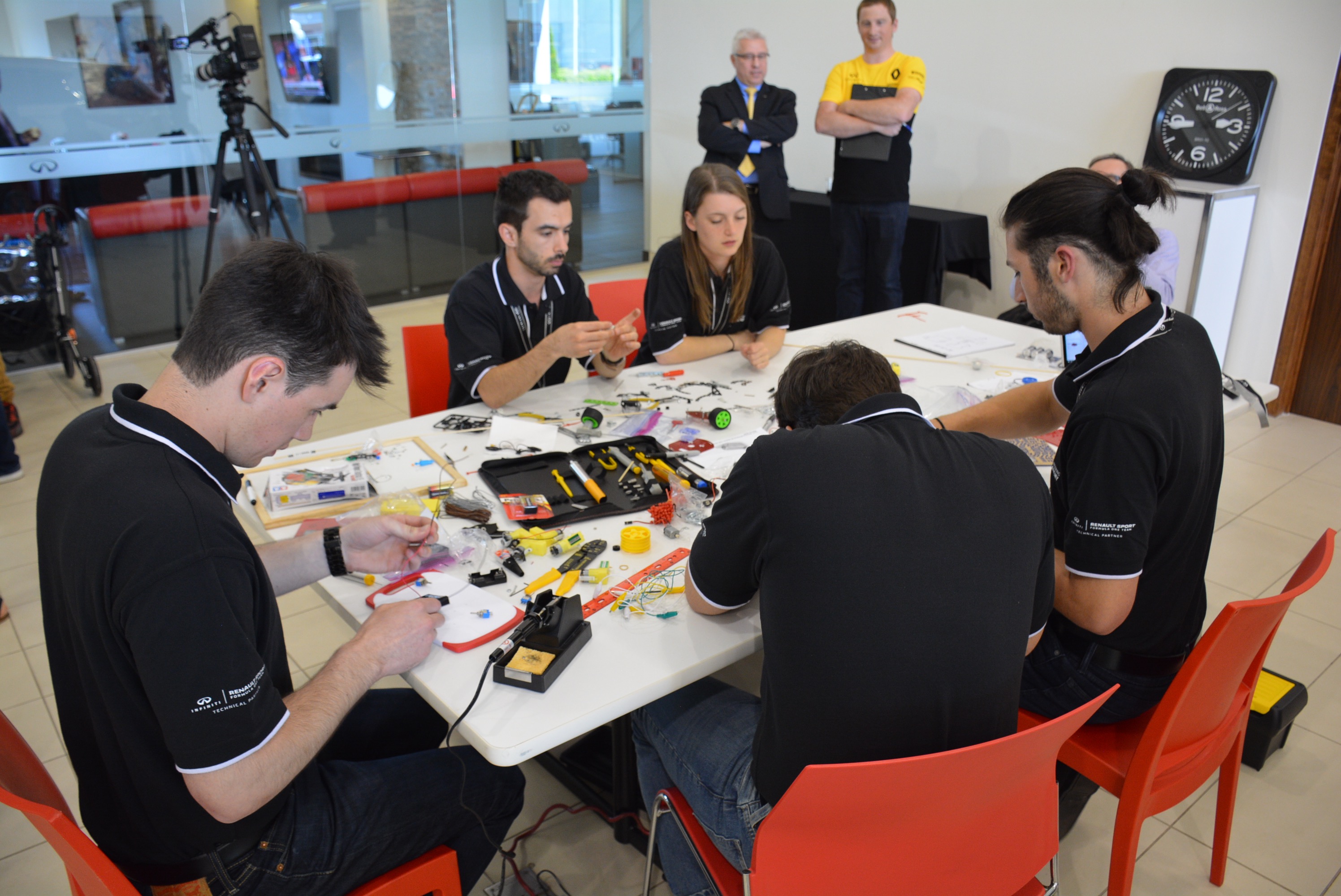 But like many great television show cliffhangers, the Infiniti Engineering Academy saved the best surprise for last when Renault Sport Nico Hulkenberg made an appearance, announcing Crossan as the winner.
"Engineering is priceless in Formula One, and bringing the next generation into the team can only help bring race wins, and hopefully a championship," adds Hulkenberg.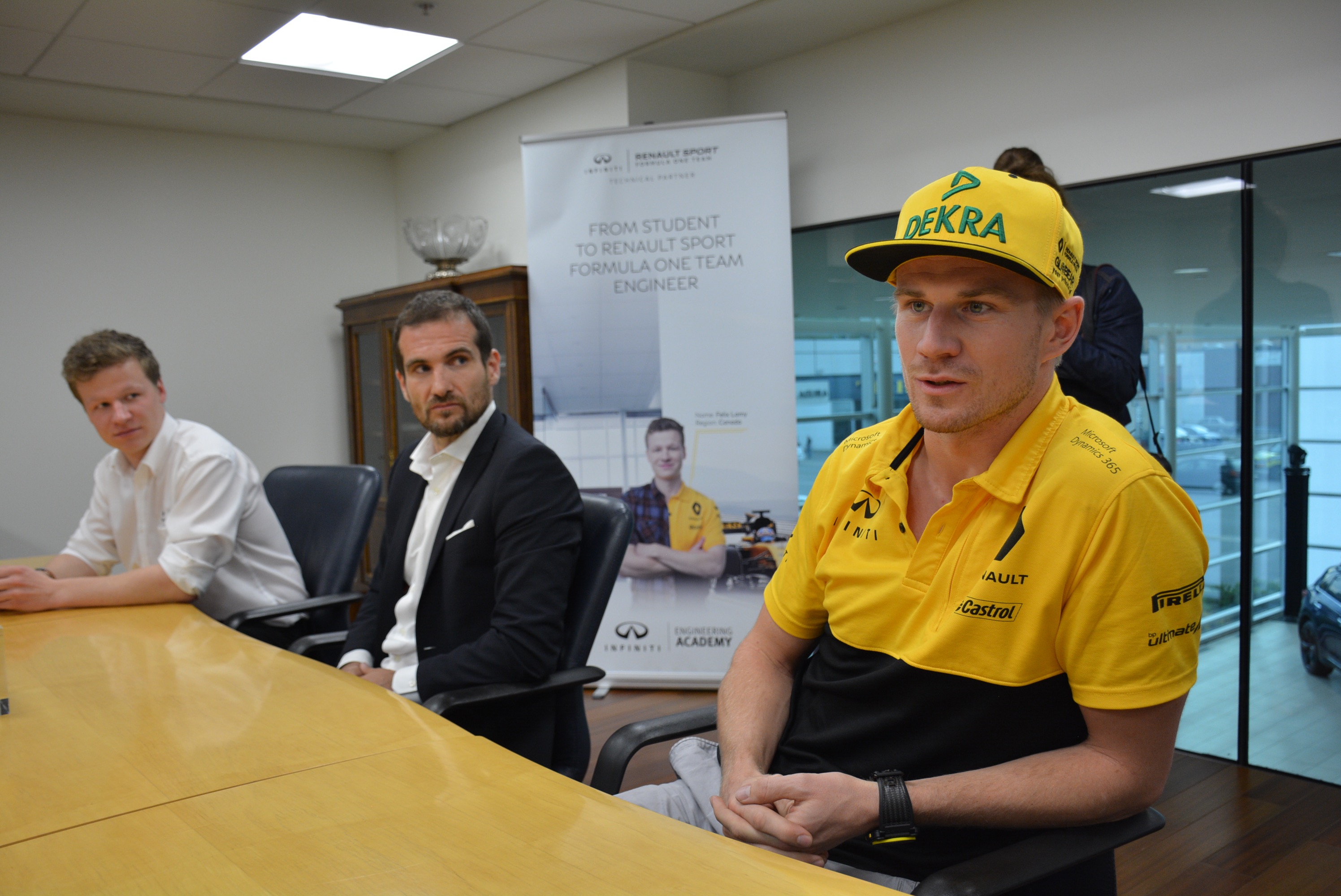 The Infiniti Engineering Academy may have started as a small venture to recruit young talent, but awareness has grown with an increase from 4,000 applicants in 2016 to a whopping 12,000. According to Volpe, its more than just a marketing ploy, as last year's UK winner Daniel Sanham will soon start a full-time position in the electronics department at Renault Sport.