Jaguar to unveil most powerful road car in Geneva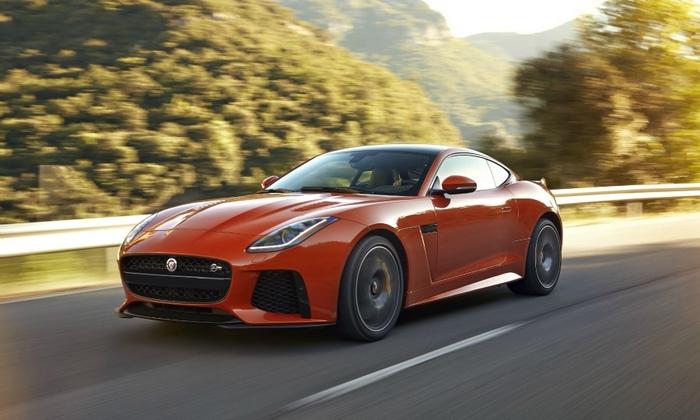 This March, the 2016 Geneva Motor Show will open up its doors to the world with a plethora of production and concept premieres. You will hear and read a lot about them, but one reveal that currently stands out comes from Jaguar.
Jaguar plans to unveil the SVR high-performance version of its F-Type coupe. It will be the fastest ever produced by the British outfit with a top speed of 321 km/h and a 0-100 km/h sprint in close to 3.5 seconds. All of this power begins with its supercharged 5.0-litre V8 engine that produces a staggering 575 hp and 516 lb.-ft. of torque that is matched to an eight-speed automatic transmission.
The numbers with this SVR are impressive, as its horsepower trumps that of the current fastest vehicle produced by Jaguar, the F-Type R version by 25 hp.
The F-Type SVR possesses an enhanced aerodynamic package for the front bumper and splitter, flat underfloor and carbon fibre active rear spoiler. All are aimed at cutting through the air, while reducing drag. Additionally, carbon fibre has been used throughout to shed weight, making this variant 55 lbs. lighter than the F-Type R.
The SVR version of the two-seat sports car will come in coupe or convertible form, and is expected to go on sale in the summer. American prices will start at $125,950 for the coupe and $128,800 for the convertible, so we will have to see how that translates into Canadian dollars.