Porsche Mission E concept surprises in Frankfurt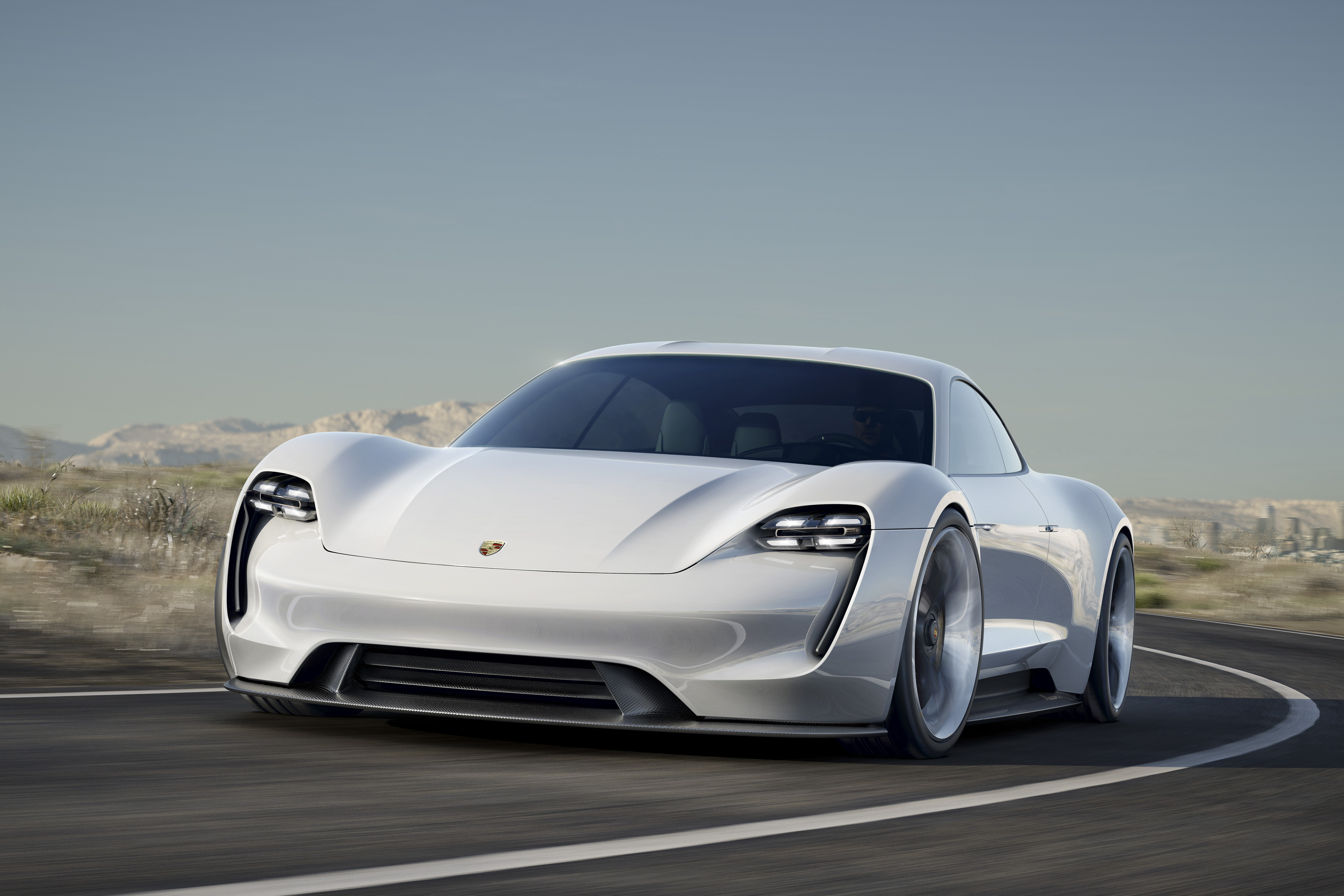 Porsche made a big statement at the 2015 Frankfurt Motor Show with its Mission E Concept.

With over 600 hp and over 500 kilometres of range before needing a charge, the Mission E Concept is staring directly at Tesla. It doesn't have the same speed as the Tesla P90D (0-100km/h in under 3.5 seconds, compared to 2.8 seconds in the Tesla), but it would beat its range. As good as the 500 km range is, the more mind-boggling news is that the Mission E can be 80% charged (around 400 kms) in around 15 minutes.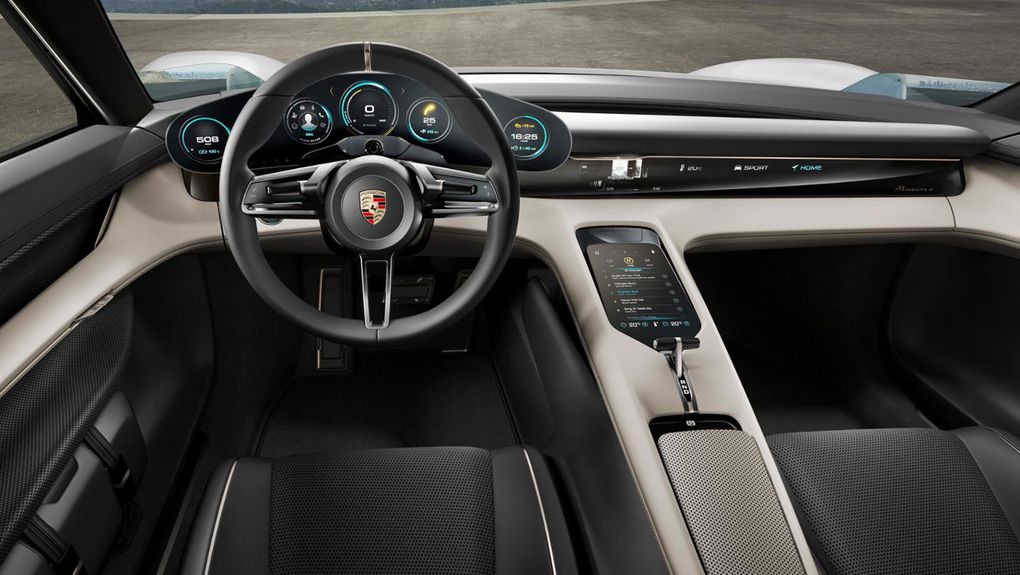 The Porsche Mission E concept is a four-door sedan with a low centre of gravity setup that has a sweeping Porsche silhouette, lightweight design, suicide doors with no B-pillars, carbon-fibre wheels and a dynamic driving performance accustomed to all Porsches.

It will be powered by an 800-volt drive system that will feature two synchronous motors, similar to what is in the 919 Hybrid LMP1 racecar that makeup that 600 hp total, and will come in all-wheel drive and all-wheel steering. The lithium-ion battery runs the length of the body between the front and rear axles, allowing uniform weight distribution and balance while driving.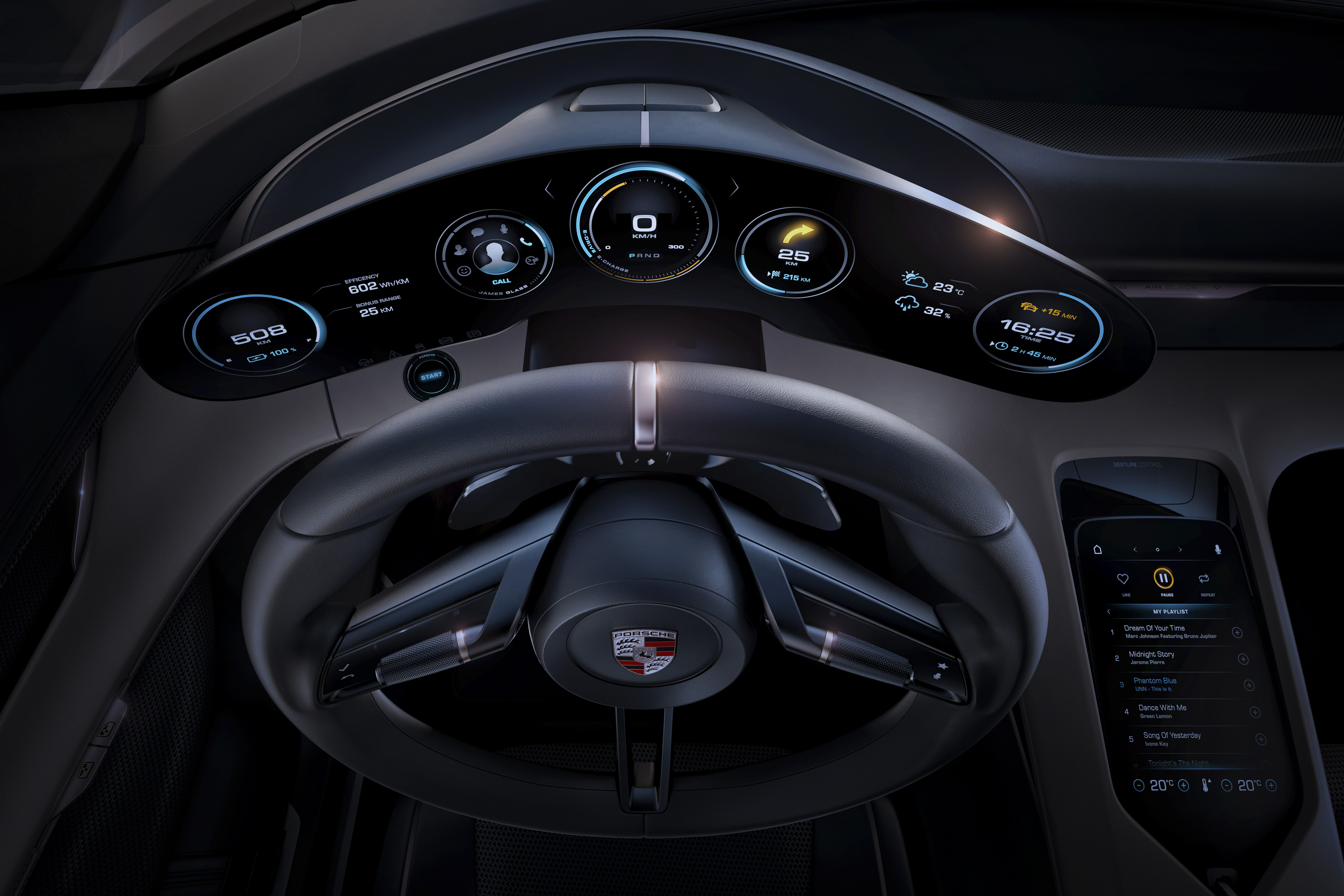 Inside, the Mission E is loaded with technology. Holographic instruments use parallax effect to always keep information in view of the driver. Additionally, it will have an eye-tracking and gesture system via camera to detect which instrument the driver is viewing and will bring it up in the menu without the use of hands.

Clearly, the Porsche Mission E Concept is still well beyond its years with futuristic technology unheard of in the automotive industry. However, it can still get the green light and take on Tesla by 2019 with most likely some more practical changes to come. That decision is expected by the end of this year.