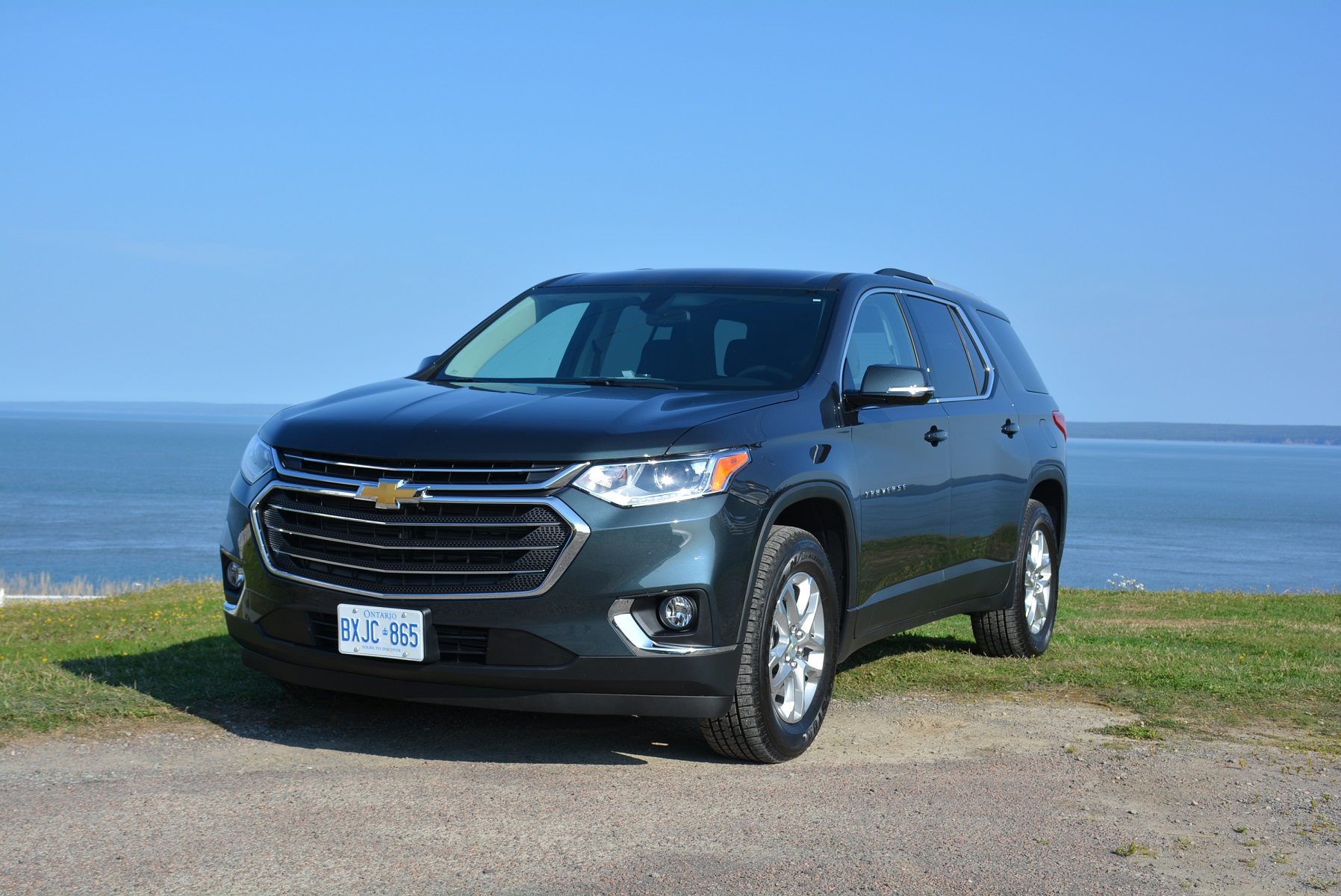 Moncton, NB – As consumers move from sedans to SUVs, Chevrolet is stepping up its game with the all-new 2018 mid-size Chevrolet Traverse. It's been a forgotten nameplate since its inception in 2009 save for a 2013 facelift, and dwindling sales have followed suit. 

In a market where perception can quickly become reality, the Traverse couldn't get by with minor adjustments. Even though SUV sales are booming, the three-row Traverse needed a complete overhaul to compete against segment-heavyweights including the Ford Explorer, Nissan Pathfinder, Toyota Highlander, Jeep Grand Cherokee and Hyundai Santa Fe, and that's not even the whole lot.

The 2018 Traverse has shed its past starting with a new platform, shape, engine, transmission, suspension and technology. Most importantly the words 'best-in-class' can now be thrown around, as it provides plenty of interior comforts along with space and versatility.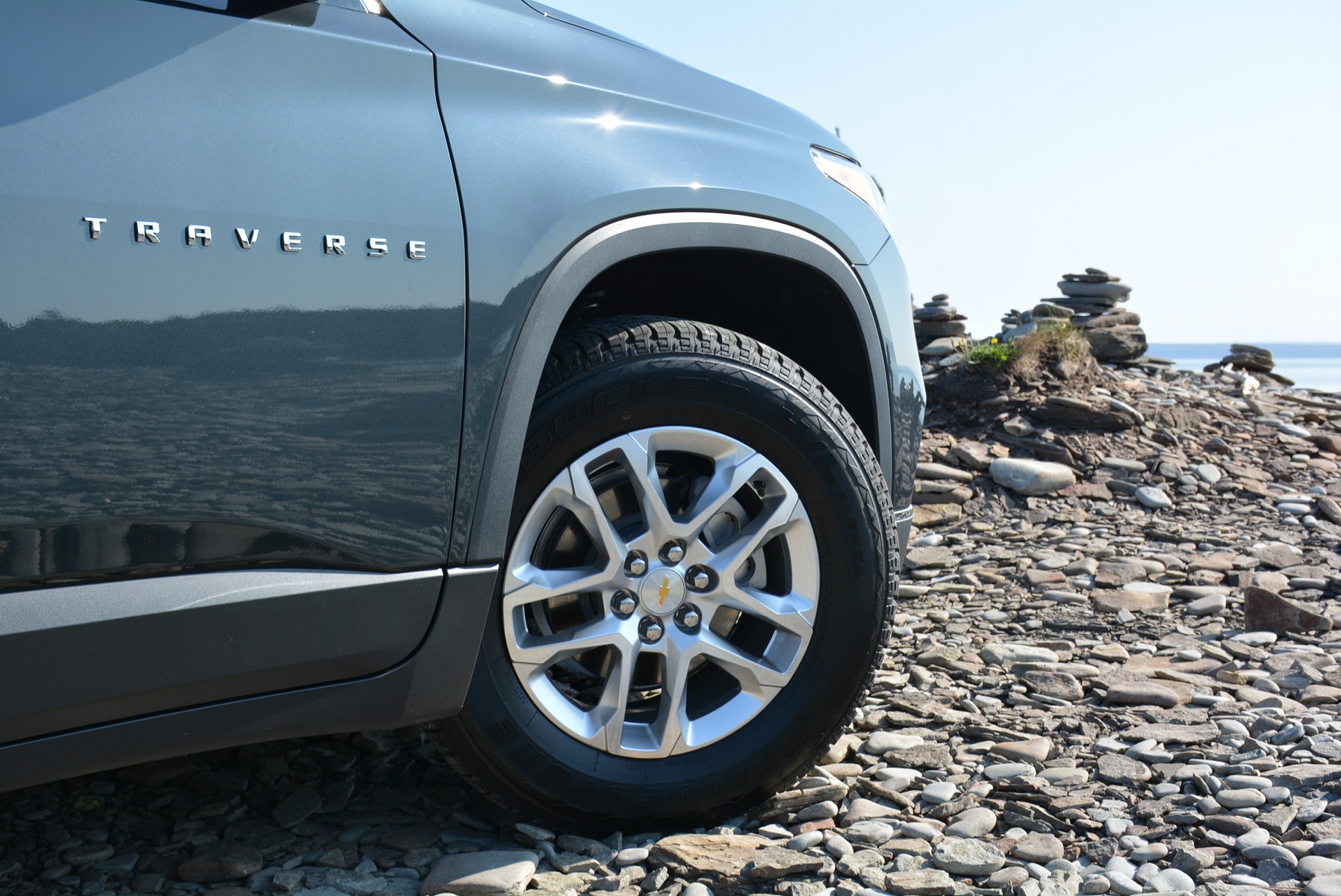 More modern, more spacious

The new Traverse takes on a more boxy frame compared to the more rounded hatchback-y look it used to own. It's not as bold and in-your-face as the Ford Explorer – the vehicle Chevrolet is calling its direct competitor – rather, it takes on body creases, a larger two-stack grille and sleeker headlights. The new look won't wow, nor does it offend. All-in-all its an attractive, more truck-like vehicle that can now places itself in the middle of the mid-size SUV conversation.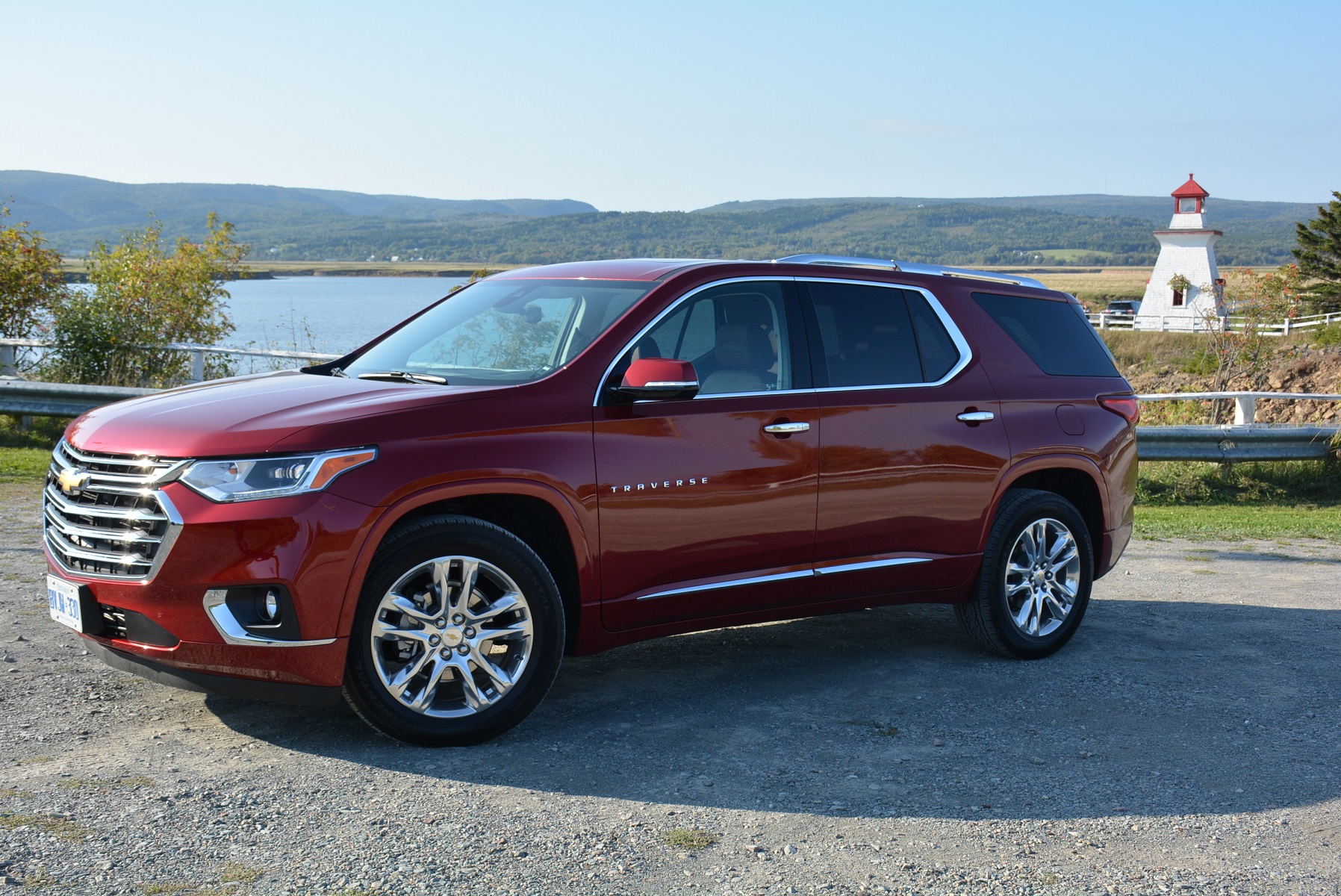 Overall length stays pretty much in tact, except for an two-inch expansion of its wheelbase. It may seem minor, but that little extra room allows for best-in-class maximum passenger volume (4,485 litres), legroom in the third row (856 mm), and cargo space beyond the first row (2,789 litres). That expansion is most evident in the third row with plenty of headroom to spare and enough legroom to get by. Yes, I know it says best-in-class third row legroom, I just wouldn't get overly excited about it. On the flip side, sliding second-row seats tip the seat up and move forward to allow for easy passenger access into the third row.

On the base model, eight seats are standard with a bench in both the second and third row. Our testers for this first drive program in Moncton – a second-tier LT and top-of-the-line High Country – both sported the volume-selling, seven-seater with captain's chairs in the middle row, a configuration that comes standard starting at the LT trim.

As for interior materials, it naturally gets better as you move up the trim line. The High Country version is draped in a stunning tan leather and complemented with wood and suede accents. It doesn't feel like a Chevy, but it also doesn't cost like a Chevy either coming in at $60,390. On the LT Cloth trim, you're treated to simple, yet comfortable cloth seats. There are plastic touches around, but it's all done in a modern and organized fashion pleasing to the eye.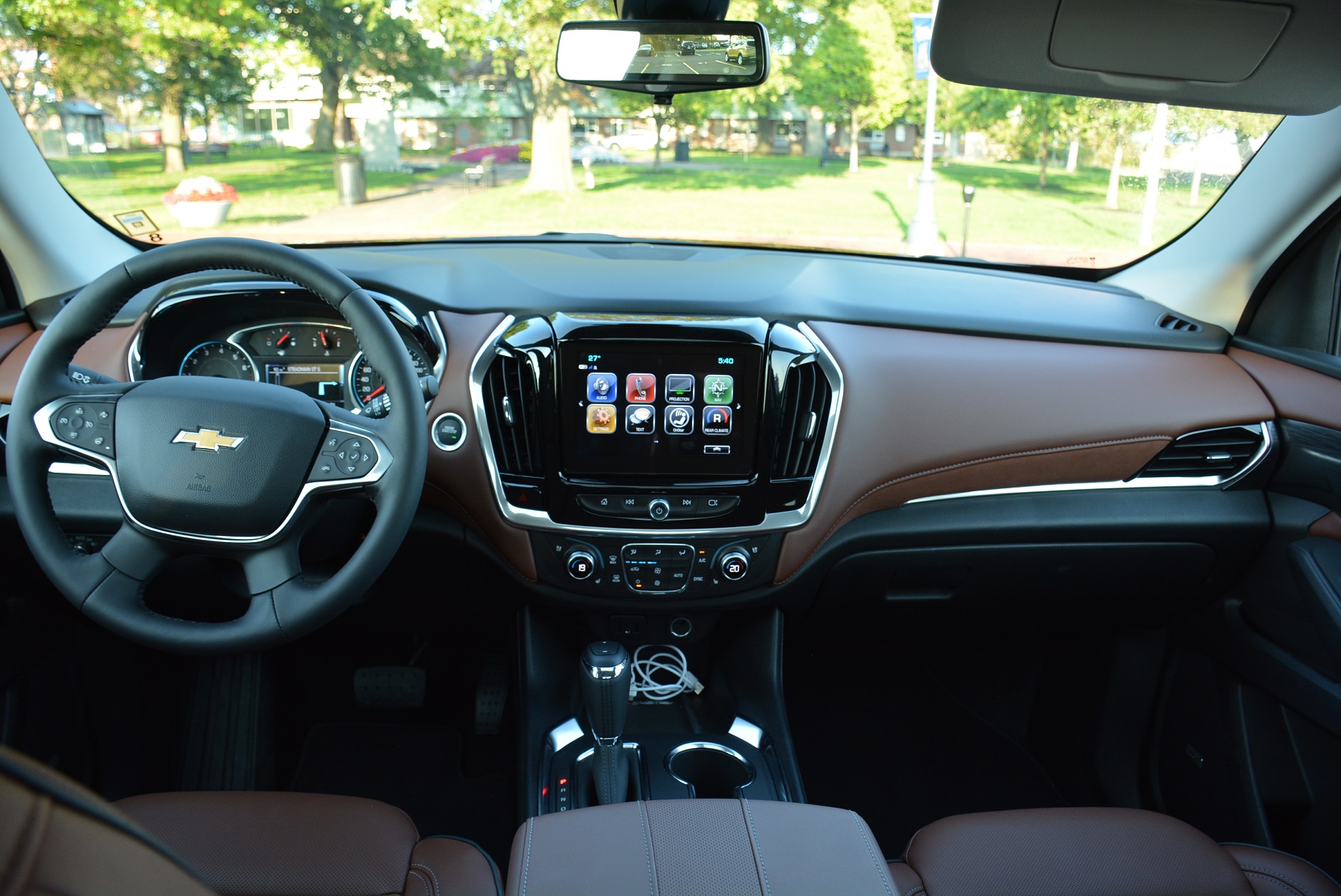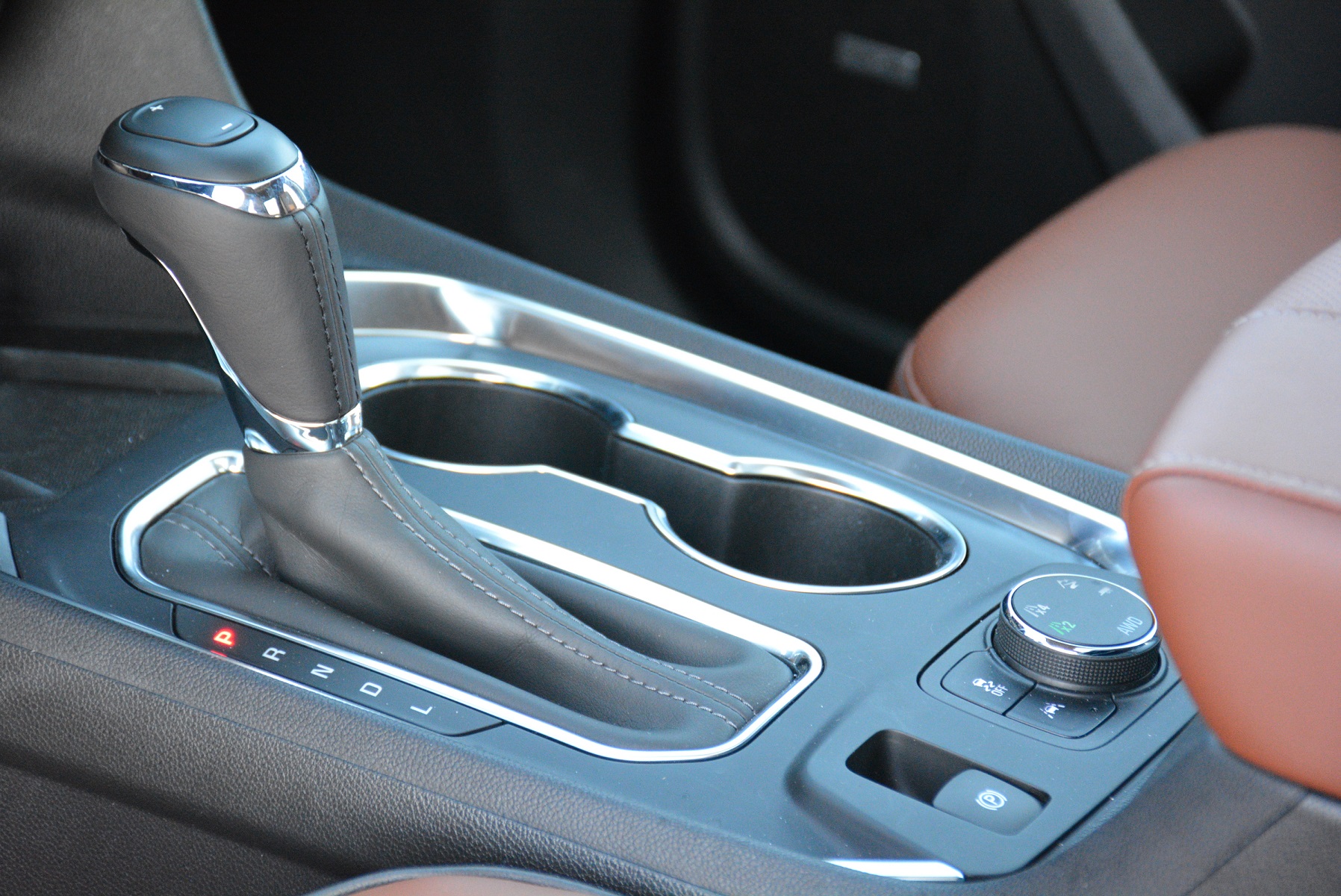 Like all Chevrolet products, the Traverse comes with a wide array of technologies that include standard features in 4G LTE WiFi with hotspot capability, Apple Car Play and Android Auto, Teen Driver, Rear Vision Camera, and a Rear Seat Reminder chime to go along with its seven-inch Multi-Link infotainment unit.

Other notable features that become available beyond the base LS are a hidden storage slot that opens up behind the infotainment screen, a hands-free liftgate that emits a bowtie sign signalling where to kick for the trunk to open, wireless charging, ventilated seats, heated rear seats, and a plethora of safety technologies.

New engine, smooth drive
As aforementioned, under the hood of the Traverse is a new 3.6-litre V6 engine that ups its output to 305 hp and 260 lb-ft of torque that's matched to a new nine-speed automatic transmission with options of front- and all-wheel drive available. Later this year, a turbocharged 2.0-litre four-cylinder will enter the fray, but only for the upcoming sporty RS version.
The new engine not only improves on power – previous hp was rated at 281 – it improves on fuel economy with ratings of 13.7 L/100 km in the city and 9.4 L/100 km on the highway in all-wheel-drive; while front-wheel-drive clocks in at 12.9 and 8.7, respectively. The Traverse is able to save on gas through a seven percent weight reduction with the use of high-strength steel and computer-aided designs.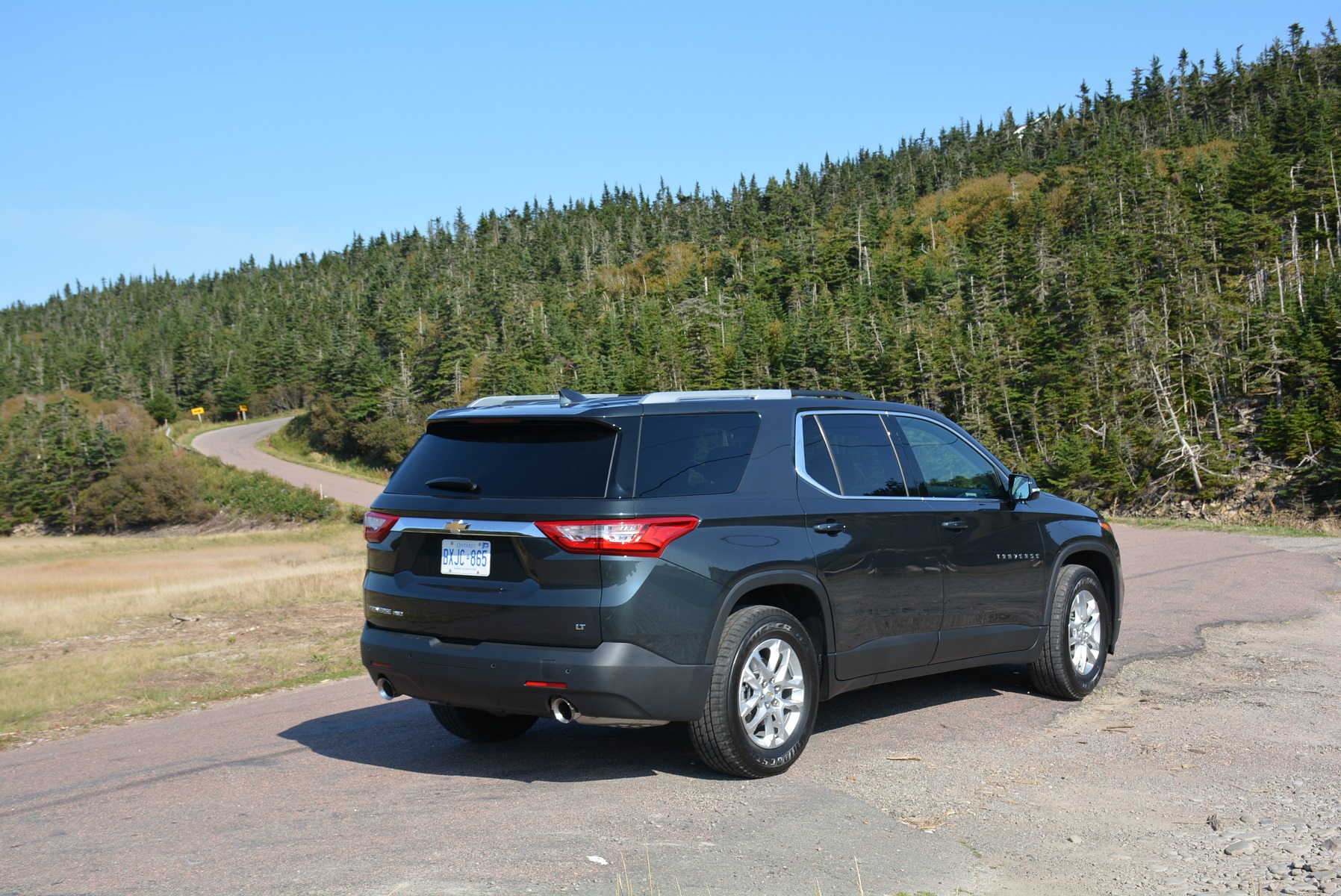 The weight savings factor into the drive, as the Traverse felt nimble and ready-to-go throughout the journey. Initial acceleration is more brisk than expected with a lot of torque kicking in. Otherwise, the transmission is a dream with seamless transitions that reflect the quiet nature of the ride. If there's one standout in the Traverse's ride quality it has to be its peaceful ride, something a family might desperately need during those oh so rare moments of family silence.
Other technical features include electric power steering, towing up to 5,000 lbs on all trims except LS, traction mode selection that includes off-roading on AWD models, and Active Return, a system that assists the driver in keeping the vehicle centred through slight steering adjustments. 
Verdict
The Chevrolet Traverse was in major need of an overhaul after getting a bit old in the tooth. At a starting cost of $36,790, the Traverse packs in plenty of value to go along with better styling and more interior space. There also are only a few combinations to choose from to not confuse customers, a total of 136 build possibilities have been simplified down to 11.
With the rise of SUV sales, the Traverse shouldn't have a problem reaching more customers, as its all-new second-generation version touches all the key boxes of what families look for: size, versatility, connectivity, comfort and performance. It even adds a sizable amount of towing and off-roading prowess when needed.