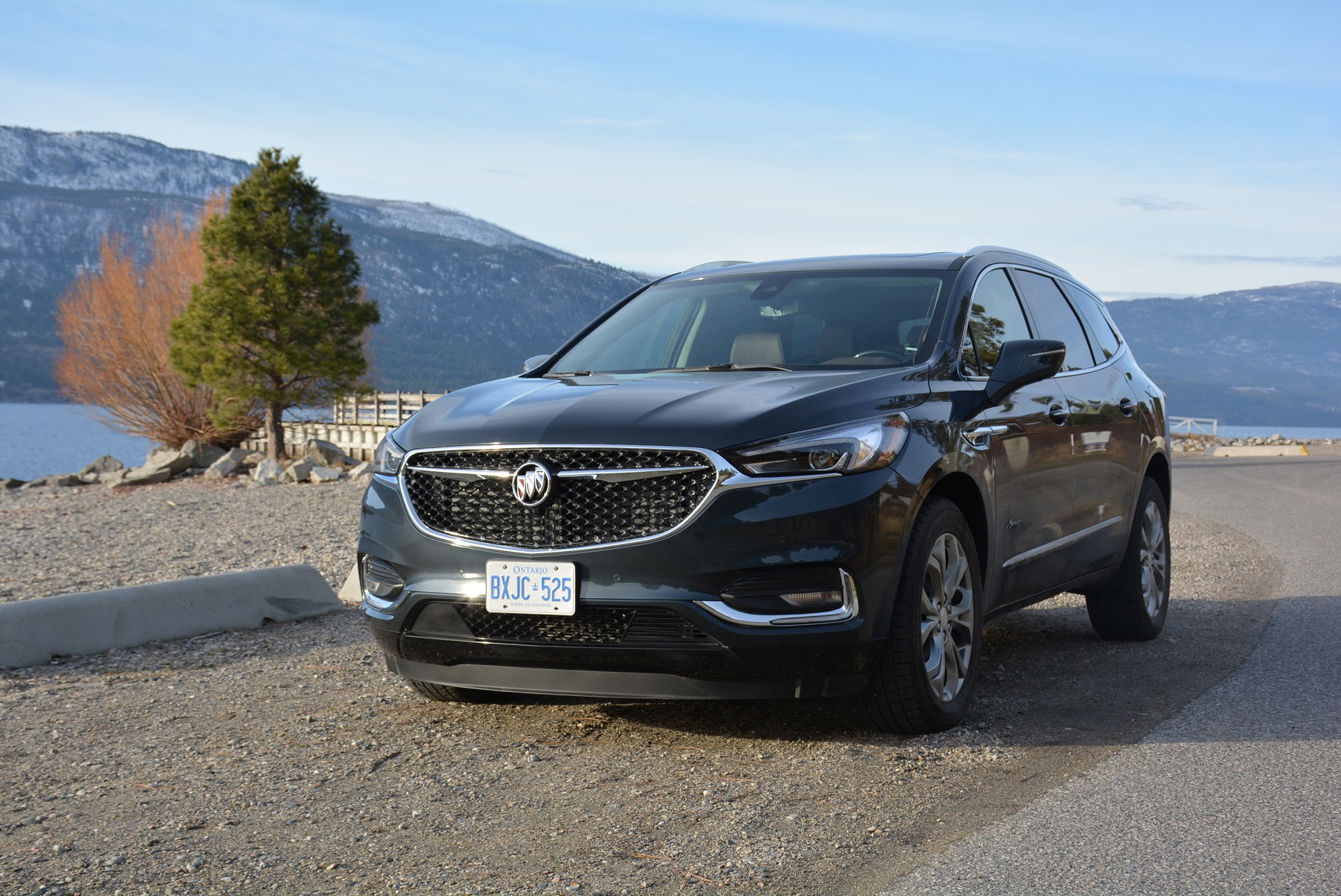 Vernon, BC – For the past few years, Buick has reshaped its luxury division. The last vehicle in need of a major shakeup was its biggest SUV, the Enclave that was starting to get long in the tooth. With a new 2018 second-generation Enclave, the 114-year-old Buick brand becomes the newest showroom in the auto industry.

Back in 2008, the Enclave was a seven-seat welcomed addition, but after close to a decade into its first generation, it started to lose steam in its segment. Considering the current SUV sales boom, it became essential for Buick – a brand with 80 percent of its volume coming from SUVs in 2017 – to get the Enclave to a competitive level against the likes of the Infiniti QX60, Acura MDX and Volvo XC90.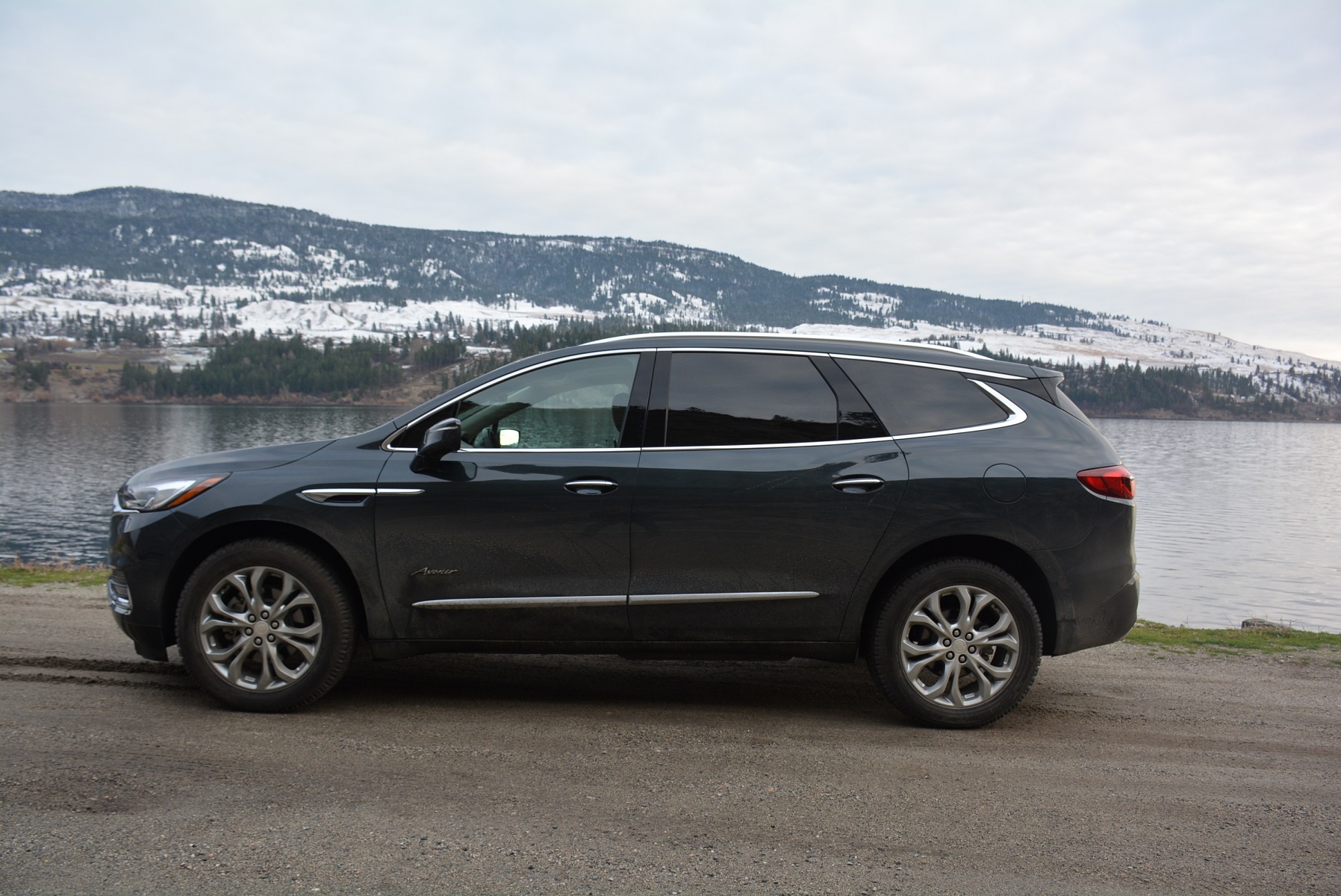 Refreshed start with no common parts

The second-generation Enclave has no common parts from its previous iteration. In attempt to make it look less overwhelming in size, the Enclave comes off as leaner overall, even with an increase in length and height.

It's all about new proportions and a new demeanour, something Buick likes to call: "Smart Made Stylish." That design language results in a more sleek, aggressive approach with expansion occurring in areas of consumer need, such as cargo space and legroom. It serves as a lesson that one can expand for comfort without having its entire form shaped like a gigantic boat.

Its most prominent parts are up front with a redesigned new front end featuring a chrome-filled vertical slat grille. The grille is enhanced with cool-looking wings complemented by Evonik Acrylite technology in its headlights sporting over 100 LED lights. The Evonik signature accents may be taken for granted, but it serves as the clearest and cleanest light offered in the market.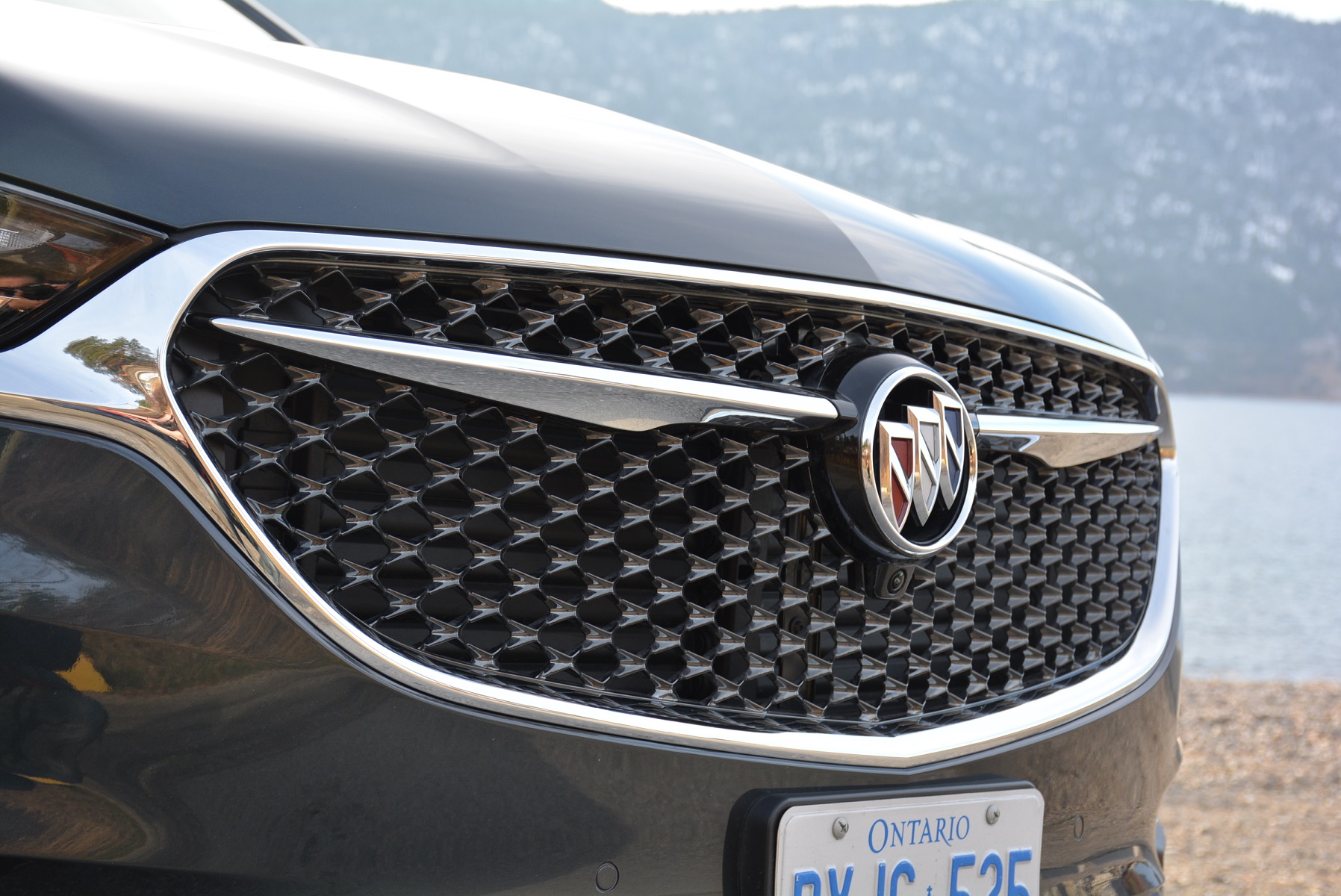 That specialized theme continues on the inside with an all-new Air Ionizer that improves air flow throughout the cockpit. We're not talking about a simple air freshener, but a device that reduces unwanted odours both inside and out, along with bacteria, viruses, dust, debris and pollen.

For this first drive program, I received a new top-of-the-line Avenir vehicle. Avenir is considered 'the highest expression of Buick luxury,' and those customers wishing to dole our $63,690 will enjoy a unique black-ice finish wings and grille, dual panel sunroof, 20-inch wheels and Avenir badging. Premium touches and materials continue with open-pore wood and a beautiful chestnut colour on the dash and seats, upping the refinement of the whole environment.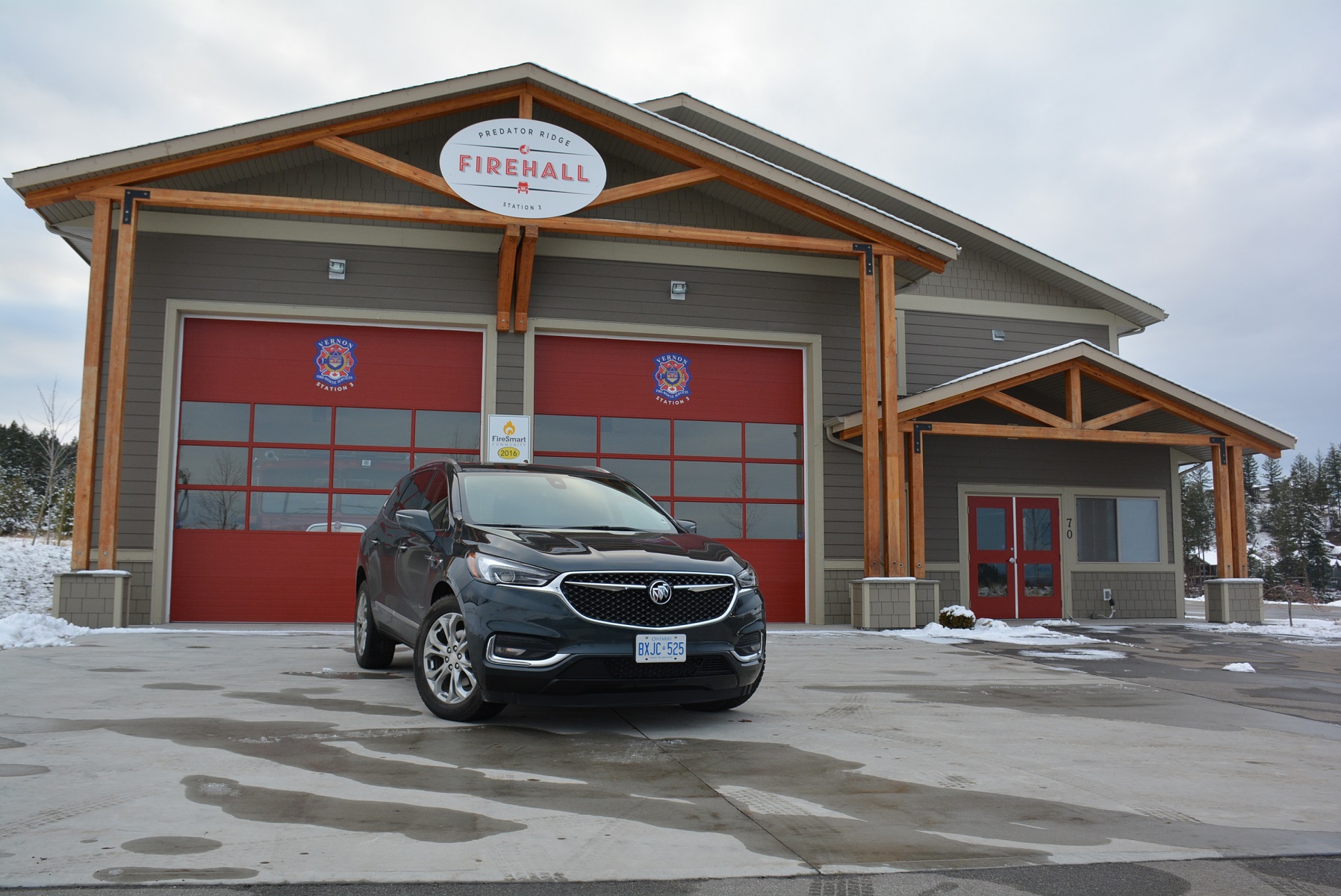 As for space, the Enclave does well in the first two rows with Captain's chairs that provide plenty of headroom and legroom; power seats come standard only in the front. It should be noted that as cushiony as the front row chairs were, it took time for a comfortable seating position to be found, and the ideal position was never fully met. This may just be a 'me' thing, but that's truly how I felt.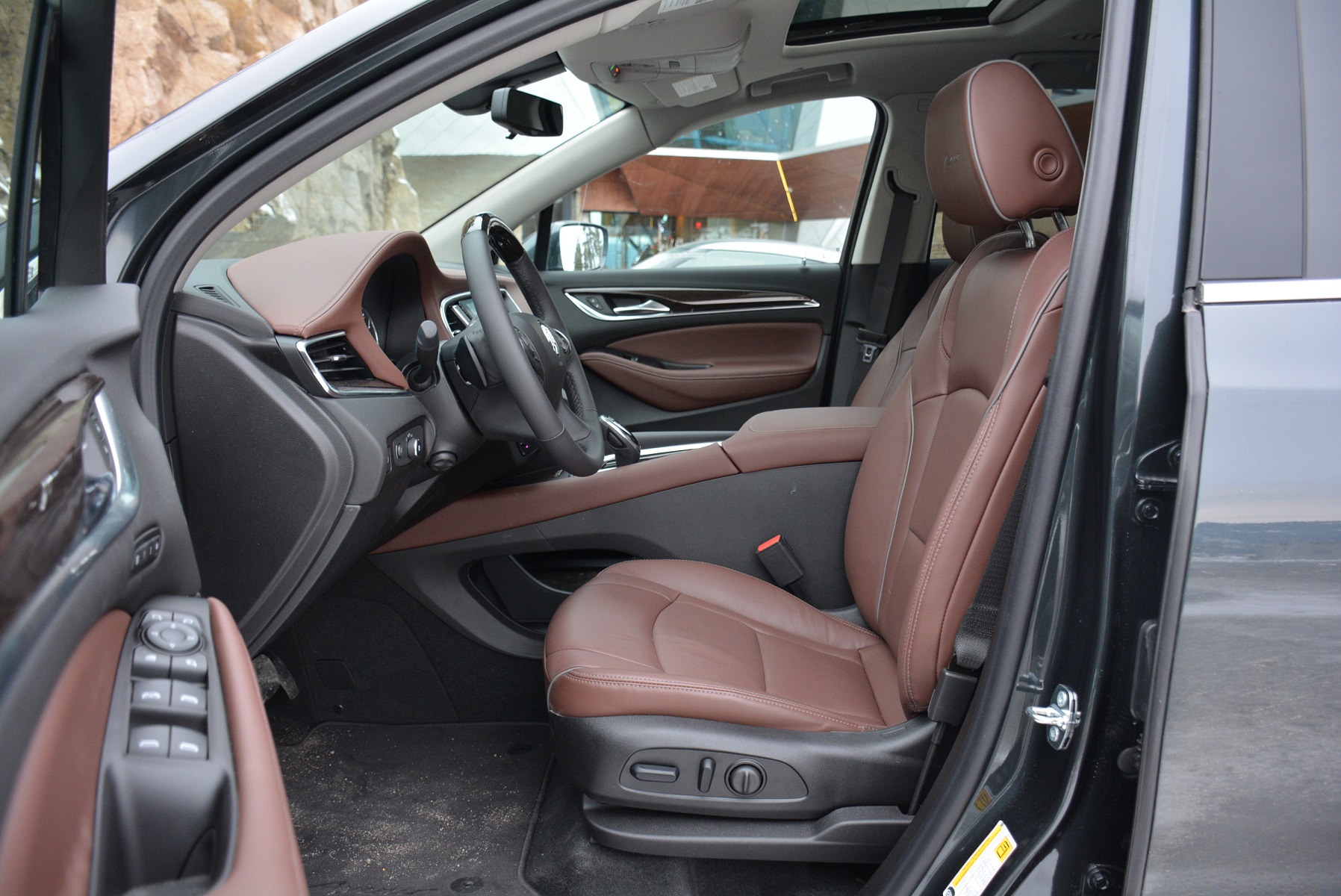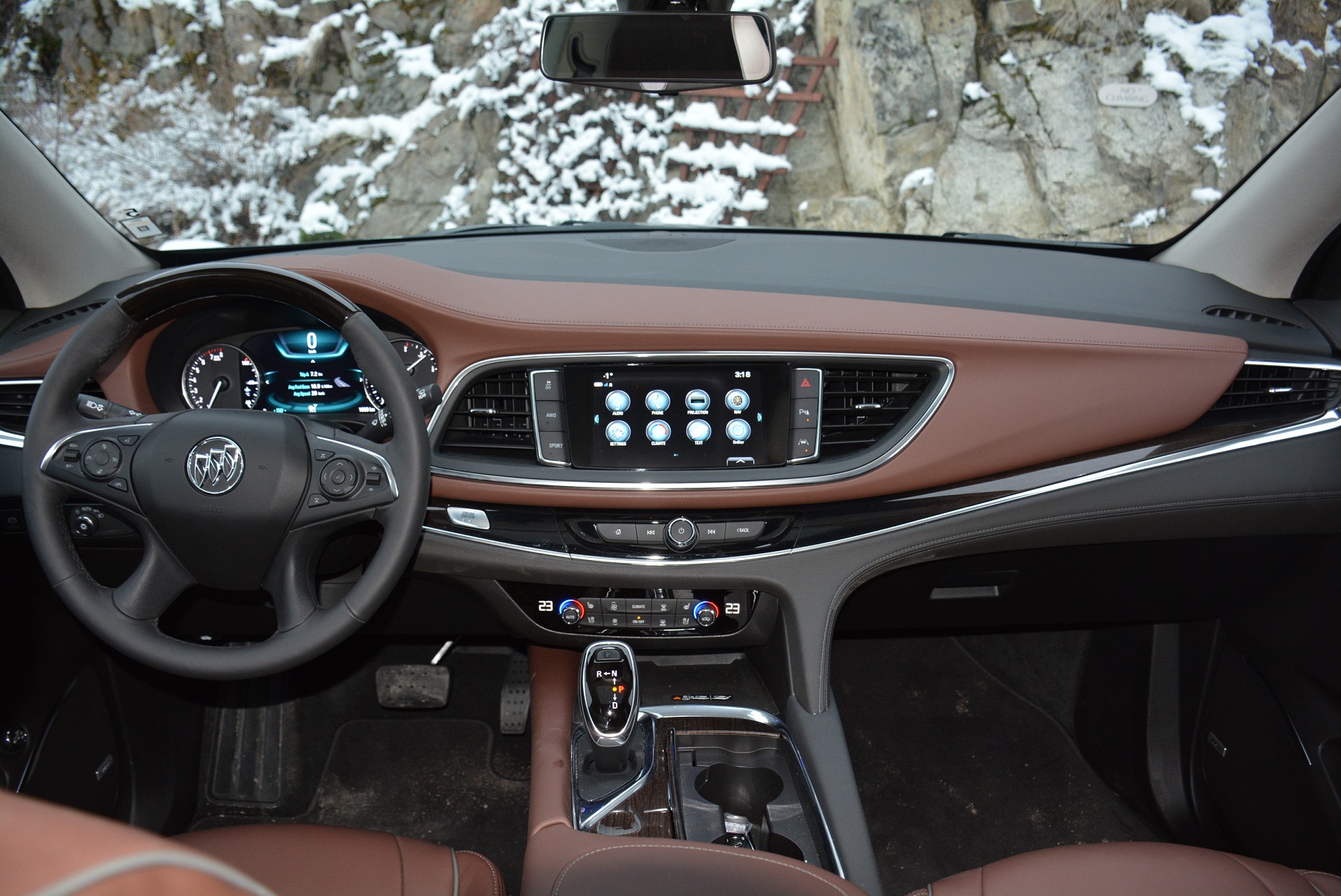 For the third row, the right side slides forward for easier access, albeit not better than its top three-row competitors. Once inside, the bench seating can be a bit cramped and not suited for individuals 6'0" or up. Regardless, it's much improved and a bonus for large families.

When those rows don't need to be filled, the Enclave has a total of 2,764 litres of cargo space, 1,642 litres behind the second row, 668 litres behind the third row with an additional 90 litres in the underfloor. That's a 10 percent improvement over the outgoing model.

A quiet and expected ride
The 2018 Enclave drives well in a quiet, relaxed manner. There's nothing exceptional that stands out about it; rather a smooth drive that you come to expect from a new SUV. Whether that's perceived as a positive or negative comment, that's the best way I can describe it.

Buick doesn't bombard you with engine choices. The Enclave has a single powertrain unit: a 3.6-litre V6 that delivers 310 hp and 266 lb-ft of torque matched to a nine-speed automatic transmission. The one choice you do get is whether you opt for the standard front-wheel drive (FWD) or an active twin-clutch all-wheel drive (AWD) that eventually comes standard beyond the base Essence trim.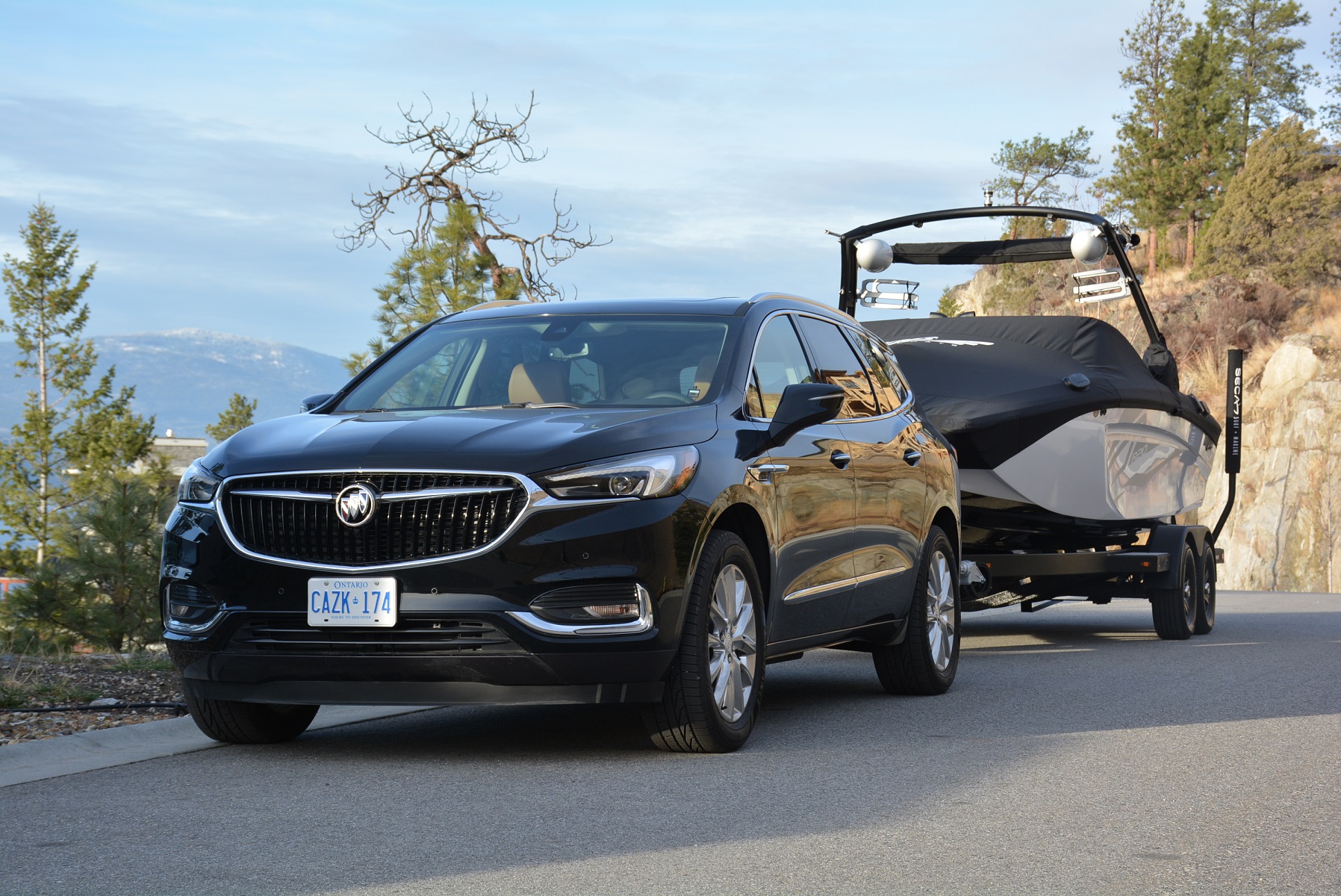 Power delivery is both smooth and quick. The Enclave was able to power ahead when needed and showed off decent handling skills through the side winding Vernon roads. Its nine-speed gearshift is constantly on the move, but mostly seamless as it's calibrated for better fuel economy. According to Buick, the AWD is rated at 13.8 L/100 km in the city and 9.4 L/100 km on the highway. For FWD, those numbers are reduced to 12.9 and 9.0, respectively.

During the drive, additional pros and cons were found. On the positive end as with all Buicks, the active noise cancellation setup works wonders to block and absorb all noises. In addition, this 2018 model has upped its towing game with a tow rating at 5,000 lbs, and that was shown off by a sport boat hitched to the Enclave. On the more critical side, if I had to be picky, more steering input was needed on those sweeping curves and you could feel the size and width of the SUV during those manoeuvres. Nowadays, many SUVS can feel like a crossover or hatchback, but the Enclave still retains that larger SUV-feel.
 
In Conclusion

At a starting price of $49,690 for FWD or $52,690 in AWD, the Enclave serves as a reasonably priced choice amongst its competition. The Air Ionizer, an eight-inch easy-to-use digital touch screen, Apple CarPlay and Android Auto, as well as a hands-free liftgate come standard, but you would have to move up to receive heated and ventilated front seats, heated second row, a power-folding third row seat and a plethora of safety technology.

All in all, the 2018 Buick Enclave has improved immensely from its more modern exterior silhouette to its more spacious cabin filled with plenty of technological goodies. Its new Avenir sub-brand places Buick into the luxury discussion with premium touches previously not found.