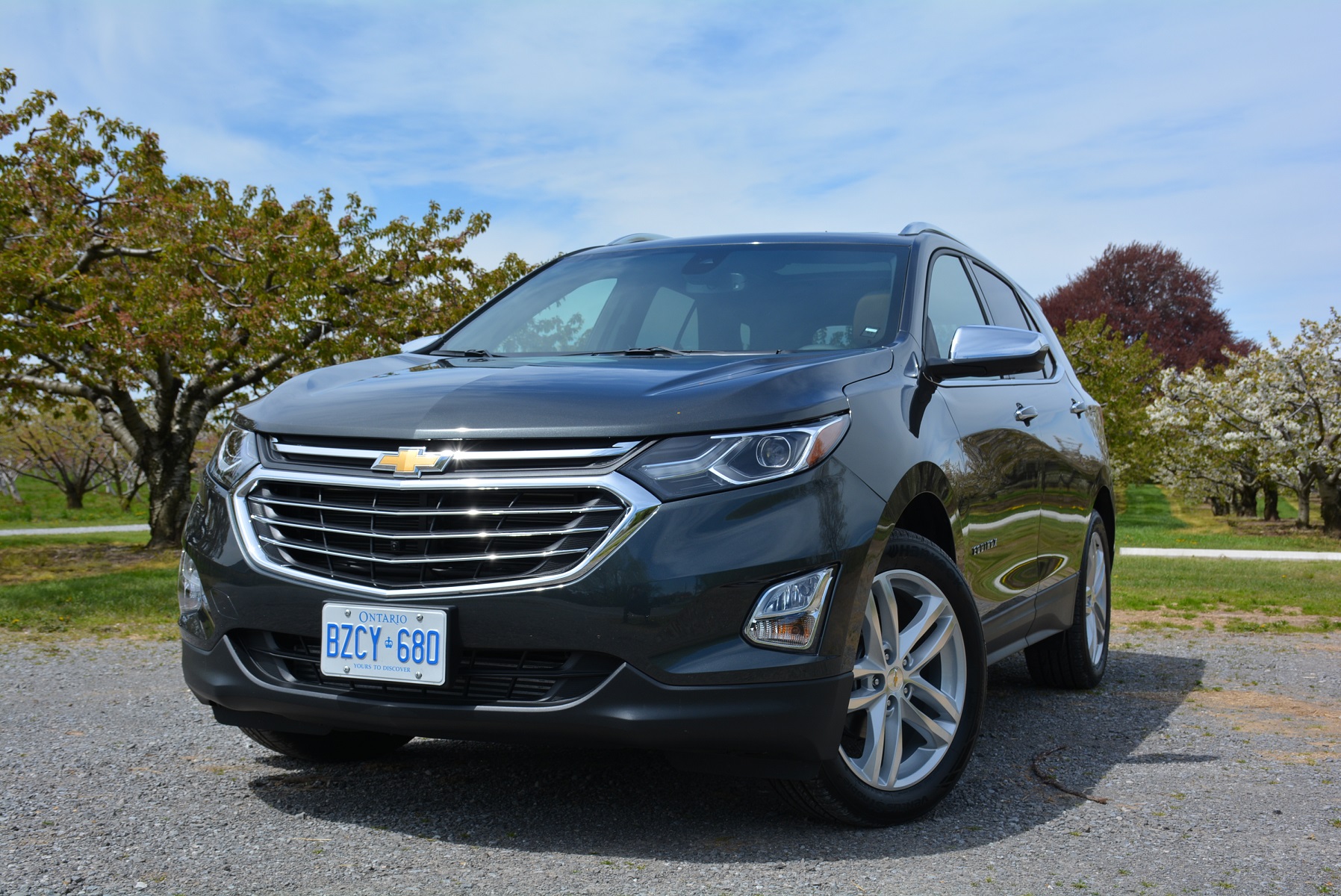 Niagara, ON – Whenever a new vehicle goes through a generational cycle, a spike in sales is imperative. With the compact crossover segment in a current sales boom, there's no better time to release the all-new 2018 Equinox and reap the rewards.

The timing of the Equinox's release has thus far panned out. Through March 2017, the Equinox has been on a surge, sitting in sixth position with a 43.7 percent year-over-year Canadian sales jump.

The Equinox has not gone through a major makeover since 2010, making the third-generation model one of the most, if not the most, important vehicle for the Chevrolet brand, as it takes on the likes of the Honda CR-V, Nissan Rogue, Toyota Rav4, Ford Escape, Hyundai Tucson, Mazda CX-5, and the list can keep going on.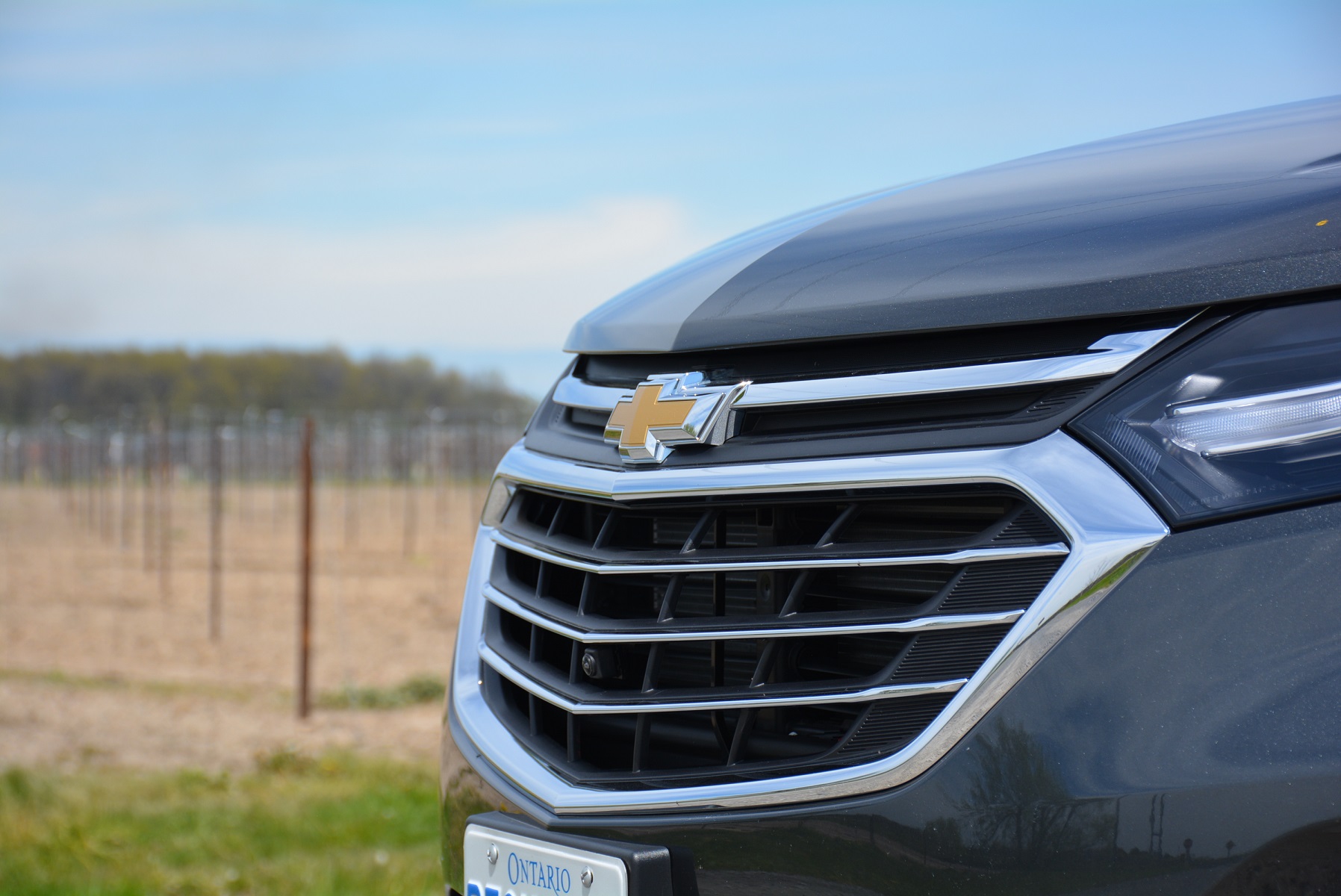 Chevrolet is going into battle with a product that's shorter and lighter, yet more spacious than its previous iteration. Weight has been reduced by 181 kg (400 lbs.), thanks in large part to its shorter frame, as well as its chassis being made of high-strength steel. But Chevrolet used a little ingenuity to find more cargo space with an added 3 cu.-ft. of storage space underneath the trunk for a maximum cargo space (while the second row is folded flat) of 1,798 litres.

Another major change comes under the hood with three new engine choices being offered – two gas versions and a diesel. They will all be released at different times, starting with the currently available turbocharged, 1.5-litre four-cylinder that produces 170 hp and 203 lb-ft of torque. The base unit is matched only to a six-speed automatic transmission with a choice of standard front-wheel-drive (FWD) or the optional all-wheel-drive (AWD).

If those numbers seem a bit odd – they are. The 2018 version's horsepower gets lowered 12 hp, while its torque gets a boost of 31 lb-ft. The reduction in weight and additional torque create the necessary power for the Equinox to keep pace with other vehicles on the road, as well as those in its segment.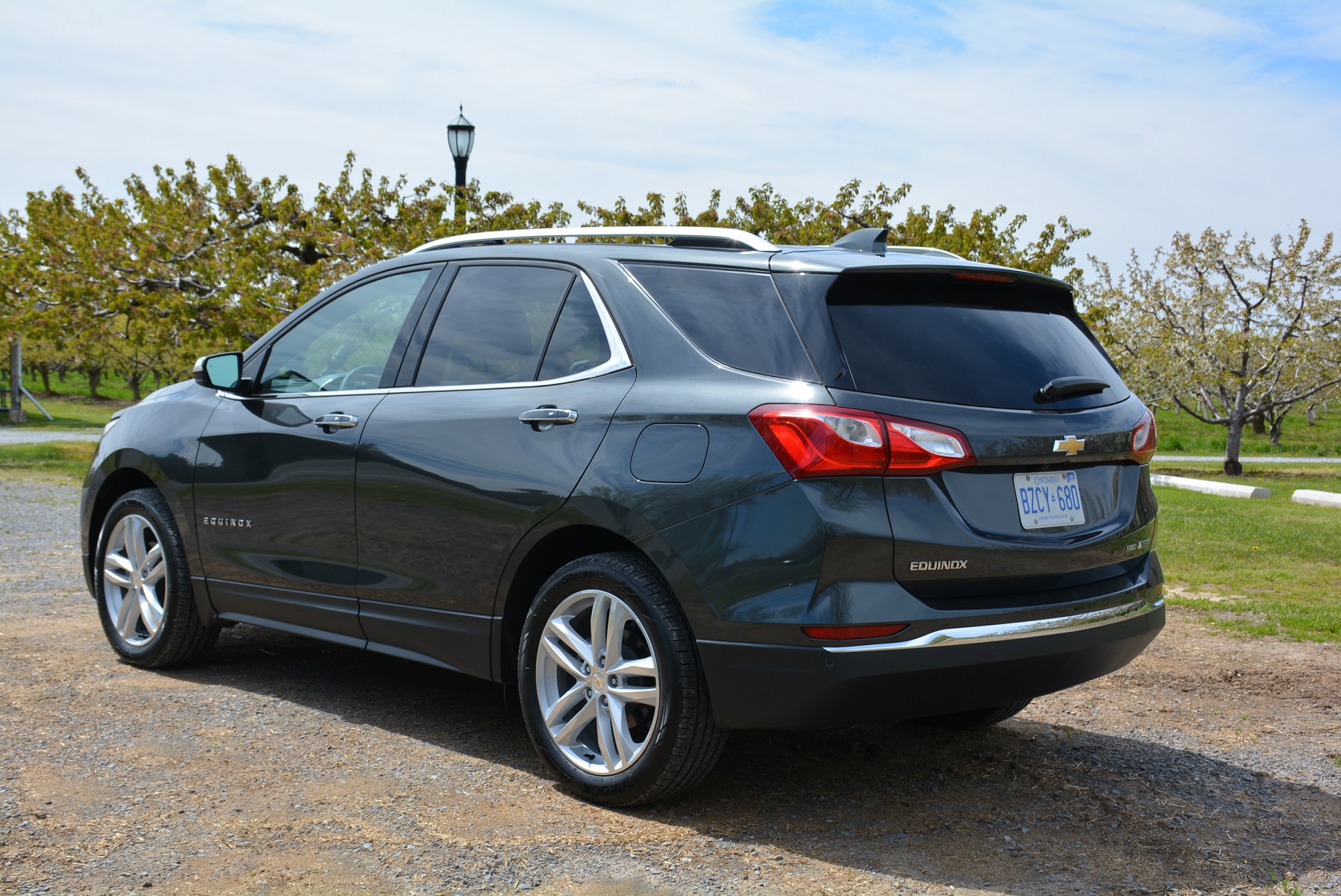 In June, production will begin on the 2.0-litre four-cylinder that has 252 hp and 260 lb-ft of torque matched to a nine-speed automatic transmission geared for impressive fuel economy. To be followed in the fall with a segment-first 1.5-litre diesel powertrain that generates 136 hp and a whopping 236 lb-ft of torque paired to that same six-speed automatic unit. According to Chevrolet Canada, the diesel will achieve segment-leading highway and combined fuel economy rated at 7.4 L/100 km in the city, 5.7 L/100 km on the highway and a 6.9 L/100 km combined.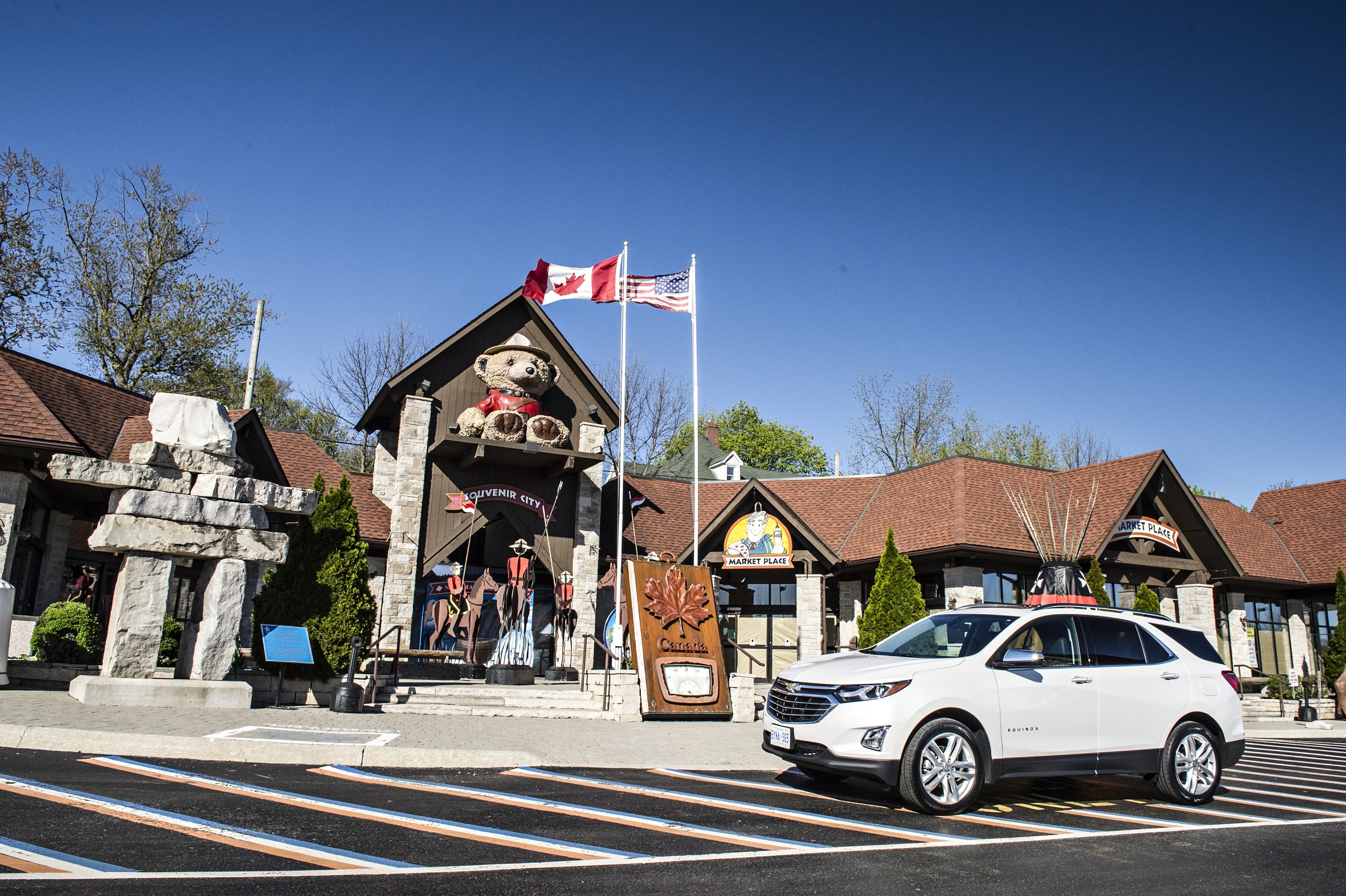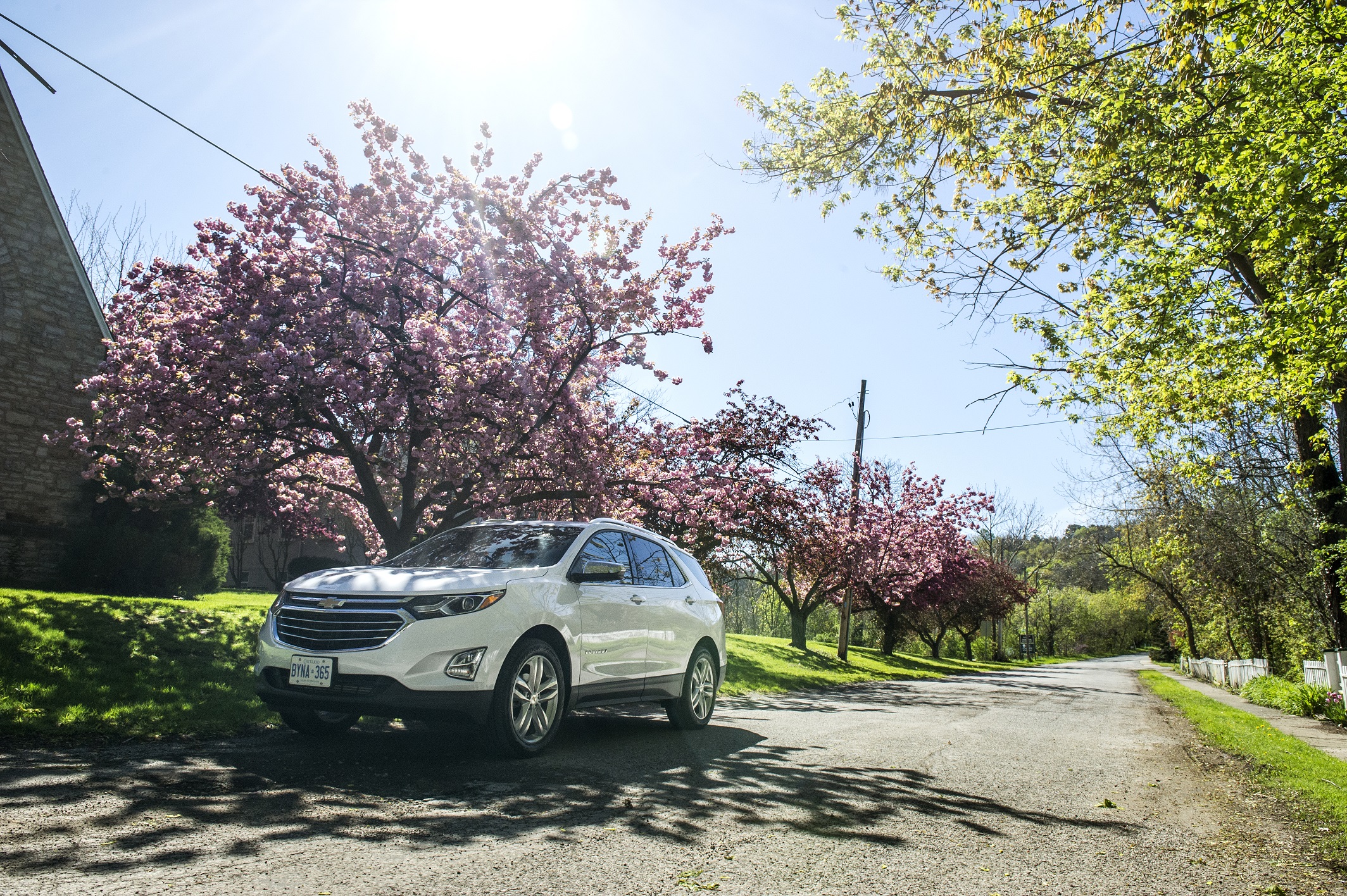 But for this first drive program around the scenic roads of Niagara, Ontario, our chariot was the volume-selling 1.5-litre unit. The drive was quiet, unassuming and smooth – a perfect companion around the equally-smooth roads of Niagara-on-the-Lake and Niagara Falls. Everything about it was comfortable from its two-tone leather seats (a Premier trim addition) to its decent amount of headroom and legroom in both rows. Even its centre console acted as the perfect armrest while navigating through city traffic or on the highway.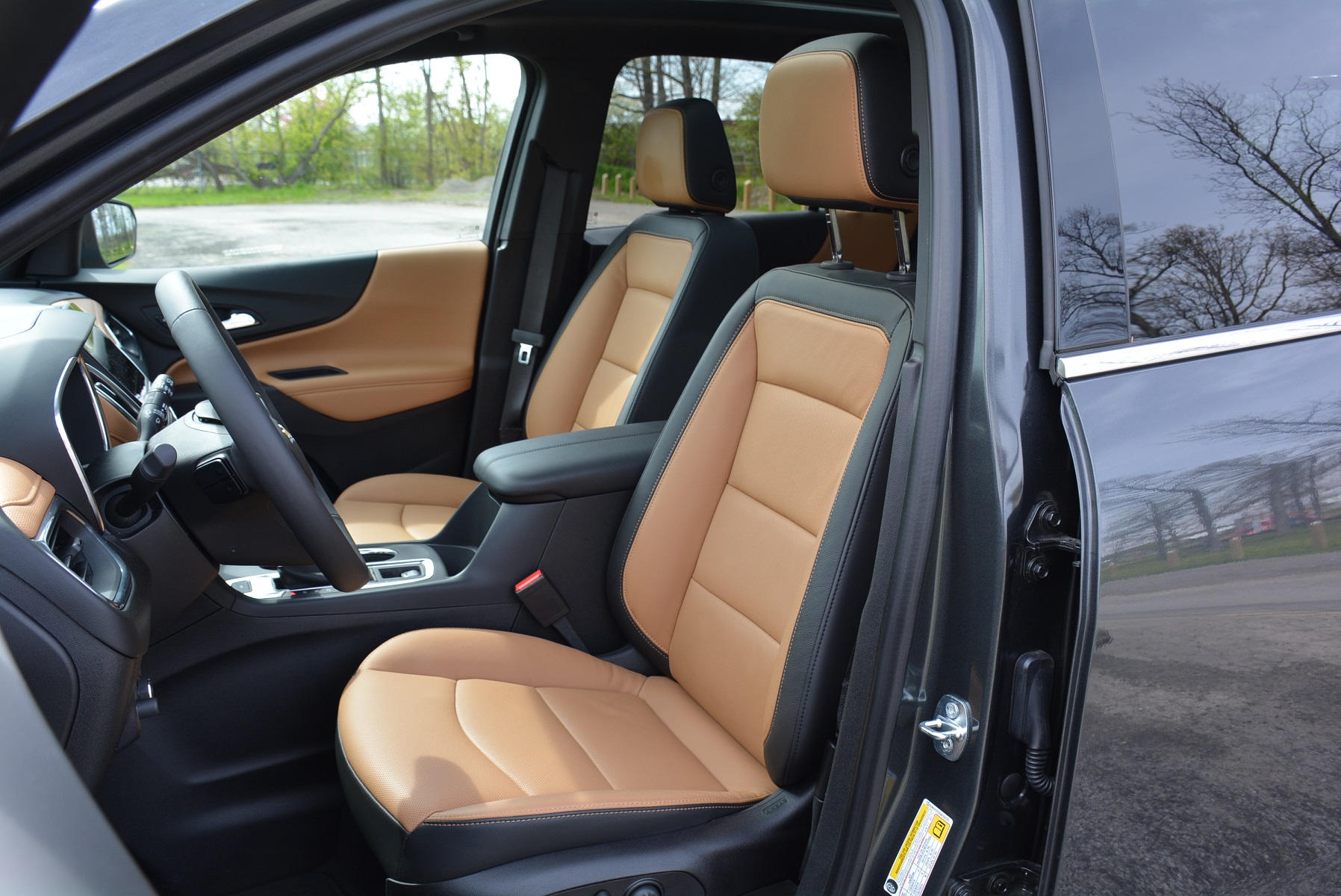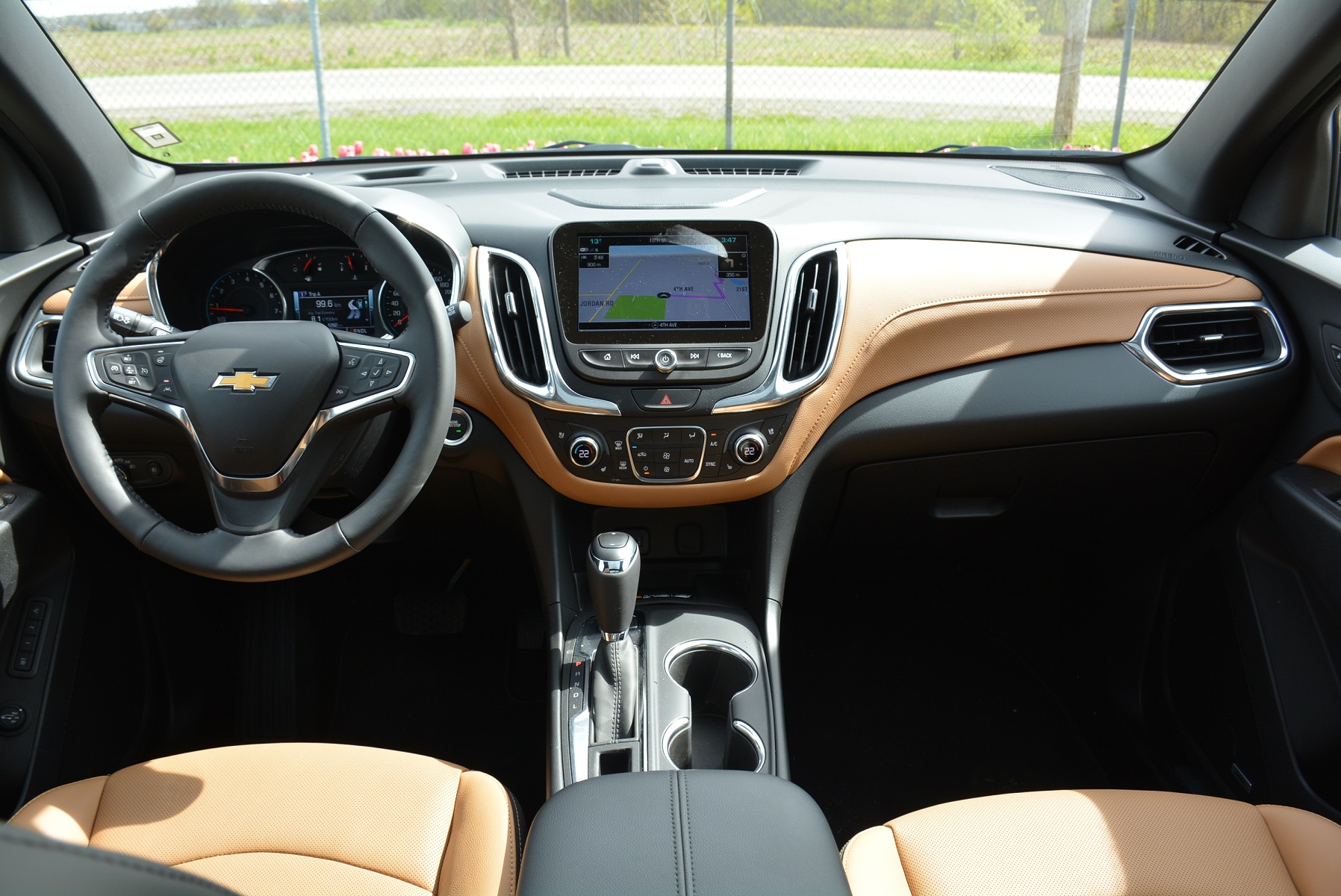 When cruising, the Equinox proved its worth as an errands-soldier for families. However, when pushed, the gearbox gets a little noisy with some high revving, but that comes with the crossover territory. Even though, it won't set any speed records, the ute handles sharp turns effectively without need for correction or much body roll. Steering finds a nice, middle-of-the-road balanced setting that's not to loose, allowing you to fully keep control on turns.

According to Chevrolet Canada's presentation, the Equinox is being labelled as the 'perfect balance of style and function' – and it totally makes sense. Not only is its interior well crafted with soft-touch materials (especially noticeable in the Premier trim provided), it's versatile with room to fit five passengers comfortably, carry a big load with the second row folded flat, or tow up to 1,500 pounds. In addition, I was able to achieve a 7.8 L/100 combined fuel economy rating – a notch below its official combined AWD rating of 7.9.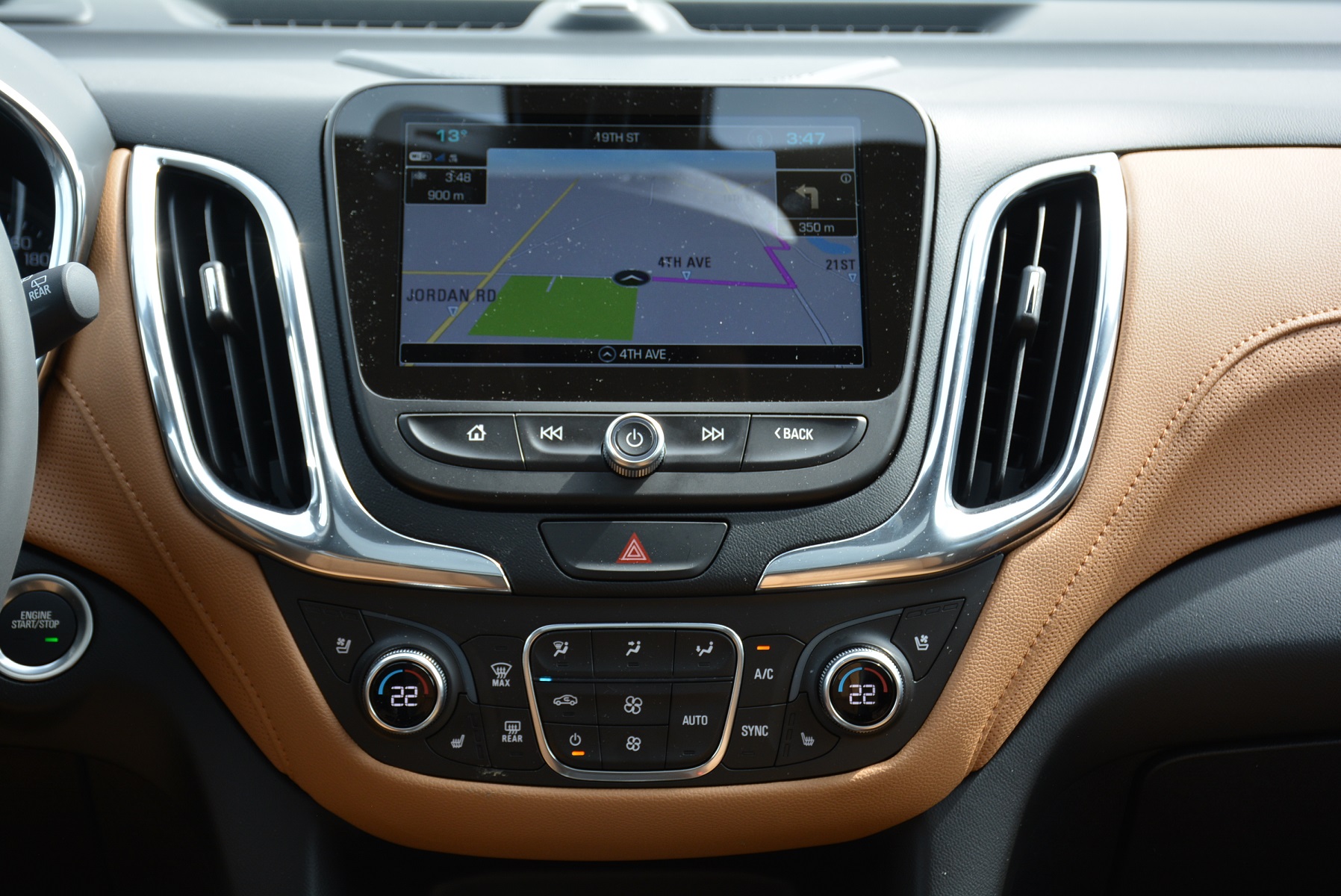 As smooth as it drives, one of its best attributes comes down to value. Like other Chevrolet products, the Equinox possesses many standard features such as a rear vision camera, On Star with 4G LTE WiFi, Apple CarPlay and Android Auto, a parental control safety system called Teen Driver, a seven-inch touchscreen with MyLink, standard stop/start technology, heated front seats and heated rear view mirrors. It's a lot to receive starting at a price of $26,995 that already includes freight and A/C tax.

As you move up the ladder, the prices go up – all the way to a starting price of $35,395 for the Premier AWD, but that even comes at a discount from the previous iteration that didn't possess even close to the amount of technology and elevated design.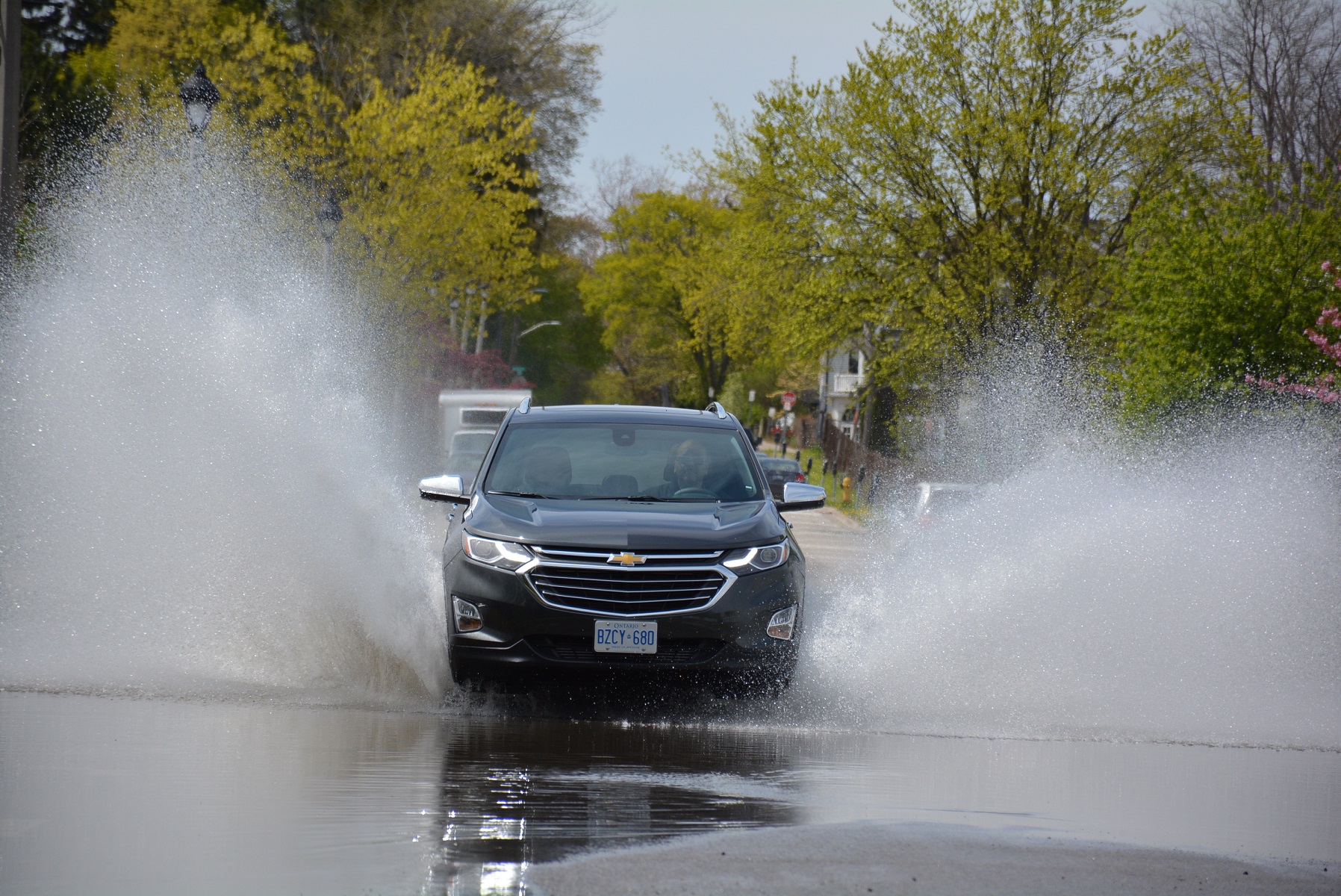 The all-new 2018 Chevrolet Equinox has all the tools to be a successful crossover at a time when crossovers are in high demand. It's not the most exciting crossover offered, but it offers a complete package of design, value and reasonable fuel economy, only to be made better by the soon-to-market diesel in the fall that will resonate with many families.