In short – 2015 Jeep Grand Cherokee Overland 4X4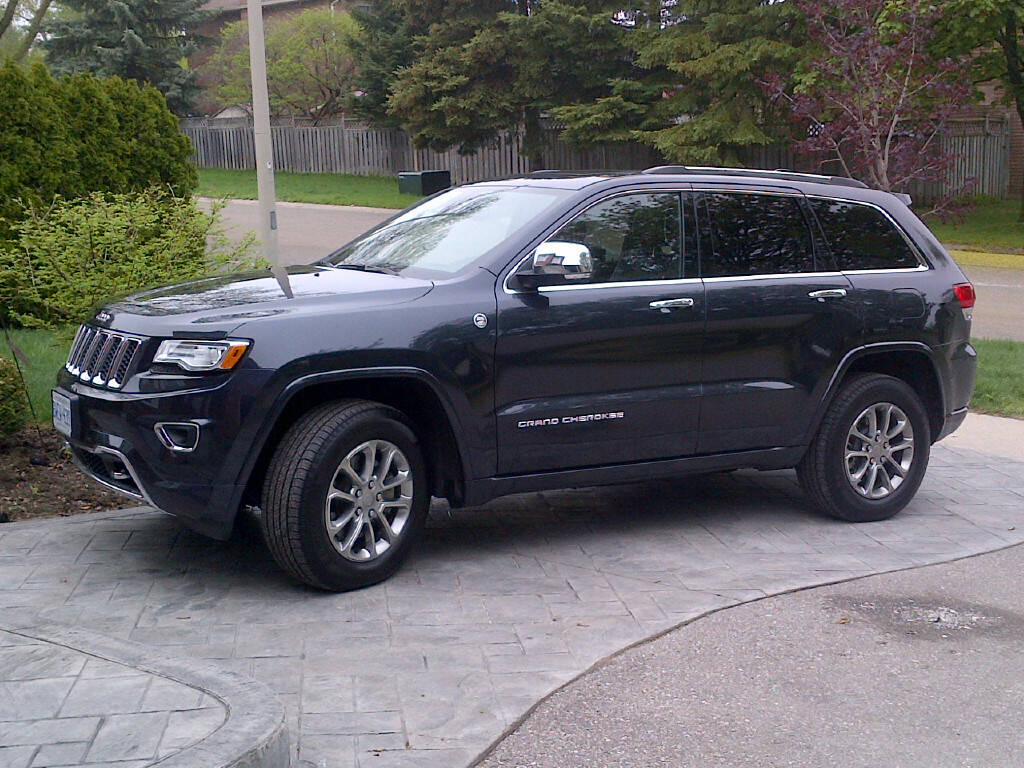 With the introduction of the 2015 Jeep Grand Cherokee Overland 4X4, the manufacturer made what some might call a bold and daring move. The vehicle as tested recently, excluding HST, had a price point small change north of $70K. For a Jeep. The venerable, grandfather to the still-expanding SUV category – a market segment which is ever-so-slowly, beginning to outsell Canadians beloved light truck sector.
Jeep categorizes this SUV as a class-leading mid-size. Fair enough. But in this configuration, it competes directly against the likes of the Audi Q7; BMW X5; Infiniti QX70; and the Land Rover LR4 – among others. Perhaps it needs a catchier alpha numeric name?
Can this vehicle compete with the rich pedigree-laden luxury vehicles it might sell alongside?
Simply; yes.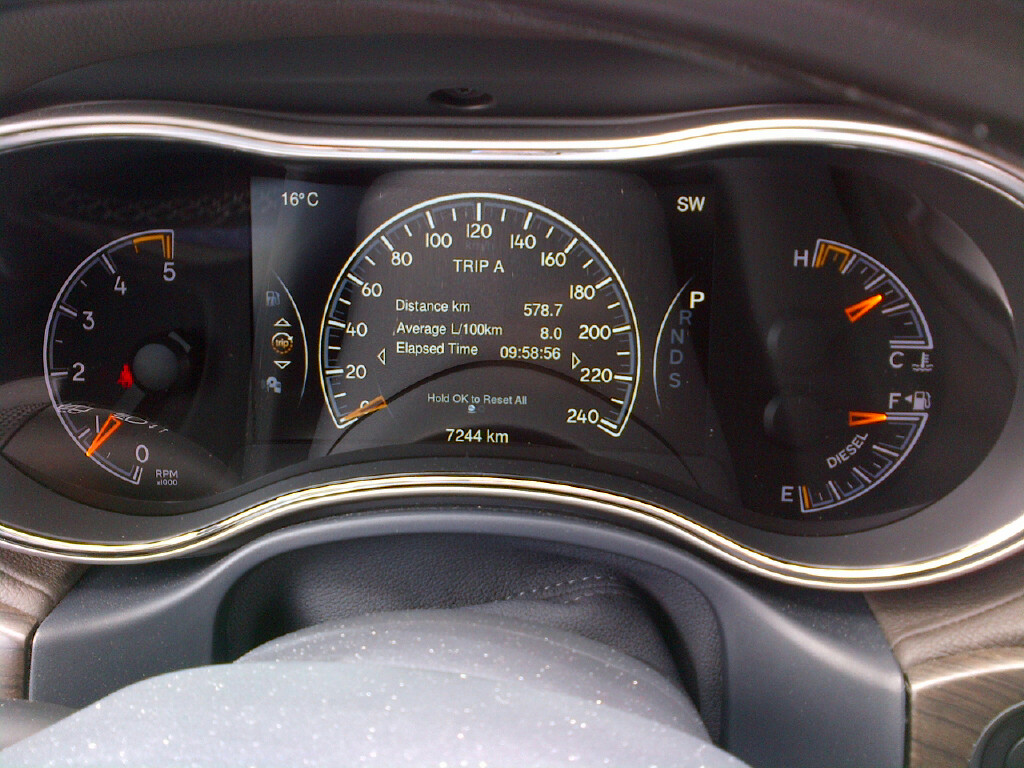 Today's Jeep Grand Cherokee is a good looking, stylish and yet immensely practical vehicle. This SUV will surprise many. The cabin is richly furnished, with well-chosen textures and materials and provides an inviting layout and design. Frankly, this particular Grand Cherokee is loaded – the end result being a very pleasant surprise.
One of the main reasons for the larger than expected sticker price is the availability of an efficient and torque-rich option with the most welcome Ecodiesel 3.0-litre V-6. Offering 420 ft.-lb. of torque, and an inspiring 11.2L/100km in the city and 8.4L/100km on the highway. A full tank of diesel fuel yields approximately 1,200 kilometres and offers best-in-class towing of 7,400 pounds. Coupled with an eight-speed automatic transmission, and you have a vehicle that can drive great distances – all in practical comfort.
Putting aside the fact that it's a Jeep which to some potential buyers may hold some stigma, this is an impressive, all round vehicle that will offer everyone something more than expected.



The Grand Cherokee has a feel secure on wet or dry pavement, but it's also vastly talented off-road. The most advanced versions can still clamber over boulders and logs with ease, and the new automatic enables a lower crawl ratio that suits the torquey Ecodiesel especially well.

Jeep continues with the well-tested and accepted Quadra-Lift air suspension, as well as the three four-wheel drive systems – Quadra-Trac I, Quadra-Trac II, and Quadra-Drive II. It also has the Selec-Terrain management system, which automatically caters the powertrain settings for either sand, mud, auto, snow, or rock.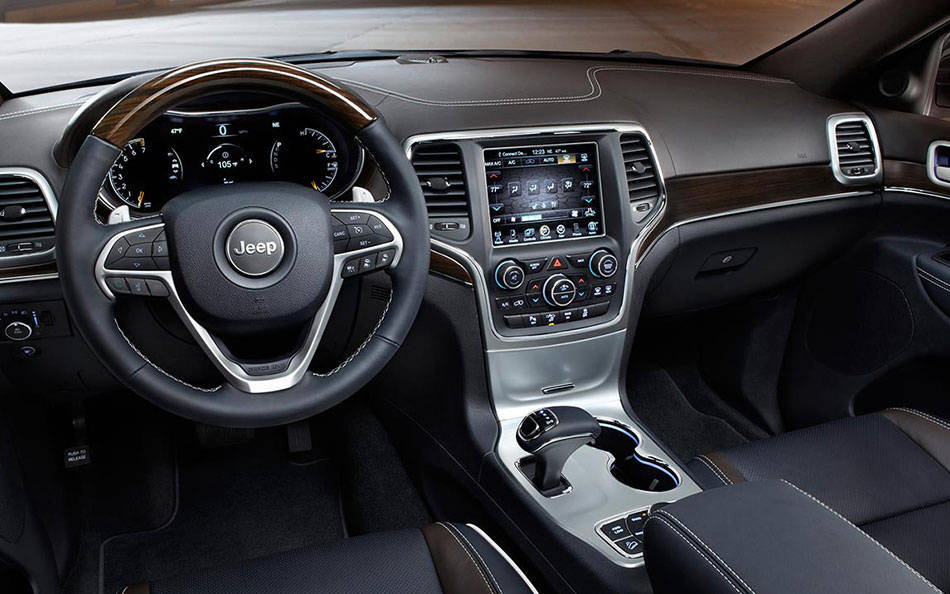 My time spent with this model reminded me of some off-road escapades in the Kawarthas some four years ago. The Ecodiesel would have likely "solved" some of the deep mud terrain issues we experienced, overcome by towing winches and three, non-standard Jeep Wrangler Rubicons. But I digress.

As tested:
Price: $70,375.
Engine: 3.0L V6 turbo diesel.
Power: 240hp – and a stump-pulling 420 ft-lb of torque.
Transmission: 8-speed automatic.
Fuel economy (L/100km): City 11.2/Hwy 8.4. Actually averaged 7.4L/100km on the initial drive from Mississauga to Barrie.
Pros: a value-laden family hauler – just as comfortable driving to and from the cottage or the board room. Excellent fuel economy – do not be reluctant to consider because it is diesel. Over a seven day period with this SUV, we drove almost 600 kilometres for a combined fuel consumption of 8.0L/100km.
Cons: lack of a third row of seating; pricing – to some. Diesel may also be a negative to those that still associate this fuel with farms and tractor trailers.
Long and the short: worthy of consideration. In this configuration, you will be pleasantly surprised.