In short – 2015 Buick Verano
Likely safe to say that, unless you have been living under a rock or visiting a distant galaxy, you may be fleetingly familiar with General Motors' renaissance marketing and advertising campaign for their previously staid Buick marque. With Buick now being touted as "no longer the car your father would drive" (paraphrasing), I'm here to tell you that I would agree. And, for the most part, overall, they may be onto something with design, styling and technology which now has much broader and ready appeal.
The 2015 Buick Verano boasts an interior that's high on quality materials and comfortable seats. The model tested and driven came with leather seating. The front passengers are quite comfortable, with the driver's seat especially well bolstered for a car of this size. The rear seat isn't as generous – if you are an average-size North American adult.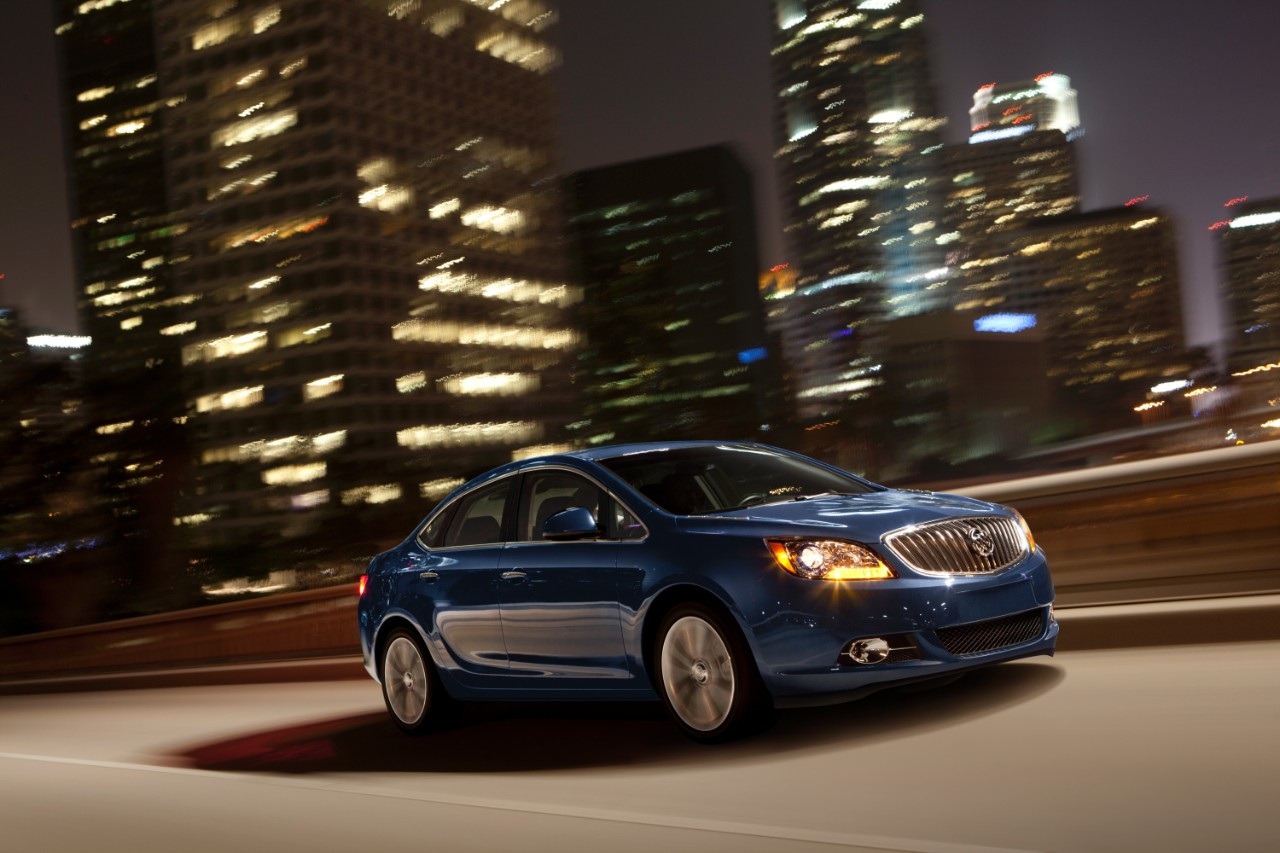 The Verano's standard seven-inch touchscreen interface is generally agreeable, but honestly, Buick has fallen into the more button approach that other manufacturers seem to love. Note to engineers – less is more – please. Determining the appropriate button to push while driving is a distraction.
The Verano Turbo which, not surprisingly, comes with a turbocharged engine generates 250 horsepower from its 2.0 litres, and comes with either a six-speed automatic (as tested) or a six-speed manual transmission. To be clear; all Veranos are front-wheel drive.
The Buick Verano has a driving style that makes it feel like a bigger, more substantial car. That's meant as a compliment. It's quiet, the ride is smooth (too much for some tastes, perhaps), and this small Buick sedan manages to evoke driving experiences of larger, more expensive (Buick) models such as the larger Regal and LaCrosse. What makes this all the more interesting, size-wise, at least, it's much closer to its corporate sibling, the Chevy Cruze.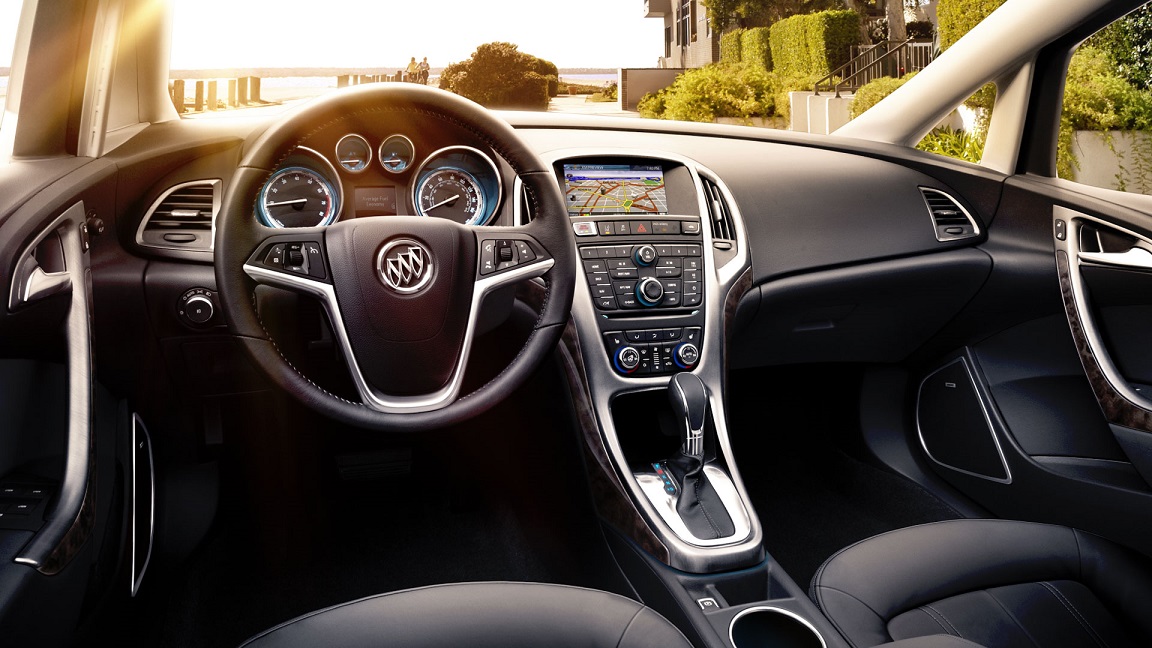 While the Verano would never be considered "sporty", the turbo offers zippy acceleration but it feels as if the suspension is still tuned more for comfort. There is also some terrific technology on board such as forward-collision warning.
For the record, the 2015 Buick Verano, as tested, is probably way up there as one of the most comfortable cars available at this specific price point.
The base engine can run on regular unleaded gasoline, while premium is recommended for the turbo. But I digress.
As tested:
Price: $35,950 – plus applicable taxes
Engine: 2.0L 4 cylinder turbocharged EcoTec
Power: 250hp/260 ft-lb of torque (yes, you read that right – no corrective lenses for you!)
Transmission: 6-speed automatic
Fuel economy (L/100km): City 11.4/ Hwy 7.9
Pros: A well-appointed value-laden North American built compact sedan. Quite comfortable up front for the driver and passenger, less so for adults in the rear. As a small family "take-me-to-Grandma's-house" car, overall, few complaints. For the price as tested, this Verano is in some pretty good company – from the usual Asian manufacturers.
Cons: Tight for space in the rear for two average-size adults – especially for longer trips. Small point, but premium gasoline is recommended for the turbocharged engine. If you are not aware, when a manufacturer "suggests" premium, higher octane gasoline, know that it does, indeed, make a difference to the vehicle's overall performance.
Long and the short: Worthy overall of consideration for your everyday transport dollar. Will new – and old – consumers embrace the new Buick, breathing life into this mature marque? Time and sales will tell.