Going exploring, platinum-style with Ford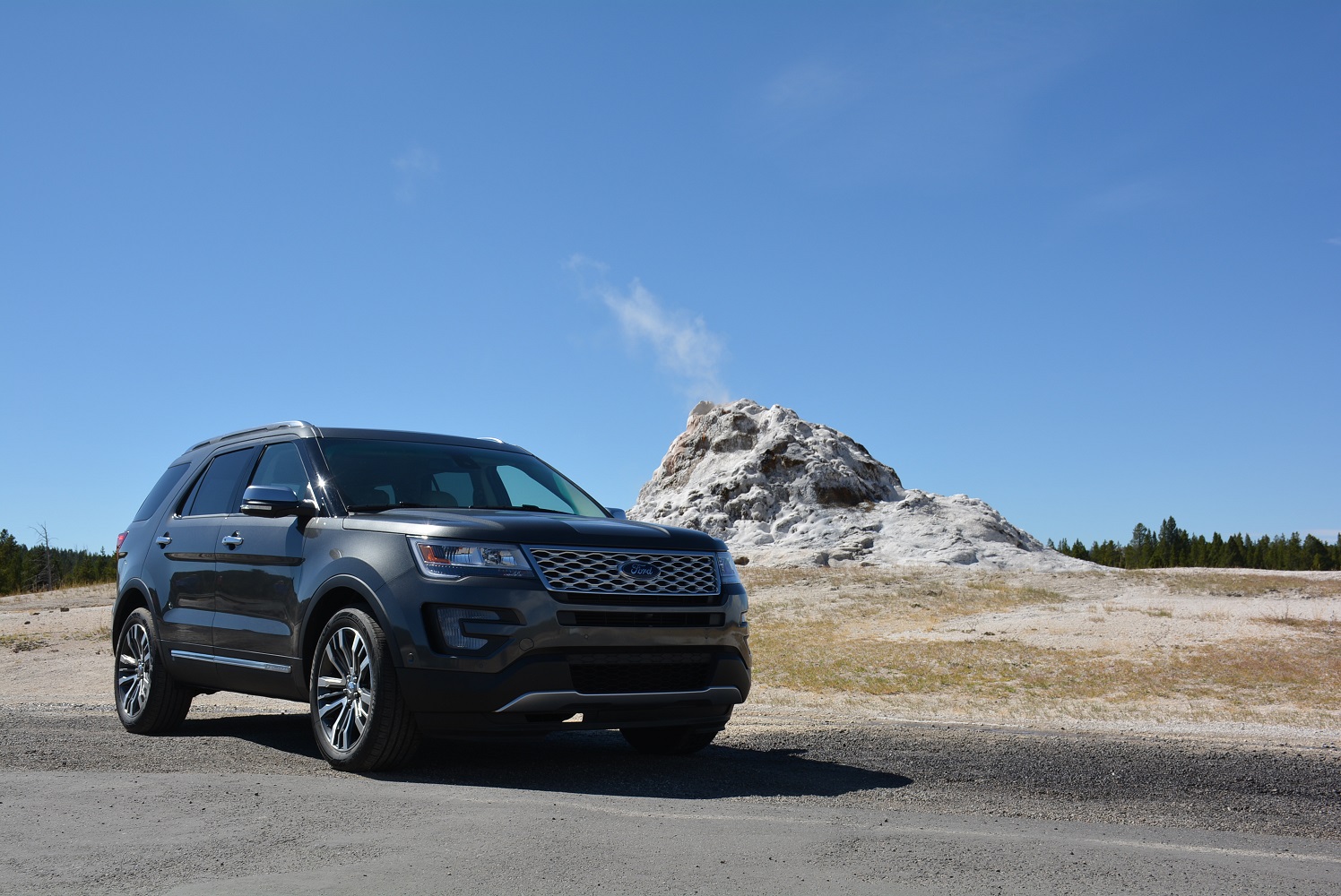 Big Sky, MT – Throughout the auto industry, there's a certain confusion growing that has blurred the lines between mainstream and luxury. Mainstream automakers have been going against the grain, offering luxury touches at affordable prices. This is turn, has forced luxury automakers to go further providing laser-etched wood and hand stitching to please consumers wanting that little bit more.

For 2016, Ford is jumping into the fray with its all new Ford Explorer large-size three-row SUV. The model has been completely refreshed with a new look and an added engine choice that offers best-in-class fuel economy, but the one thing they really wanted to show off was their new Platinum trim offering.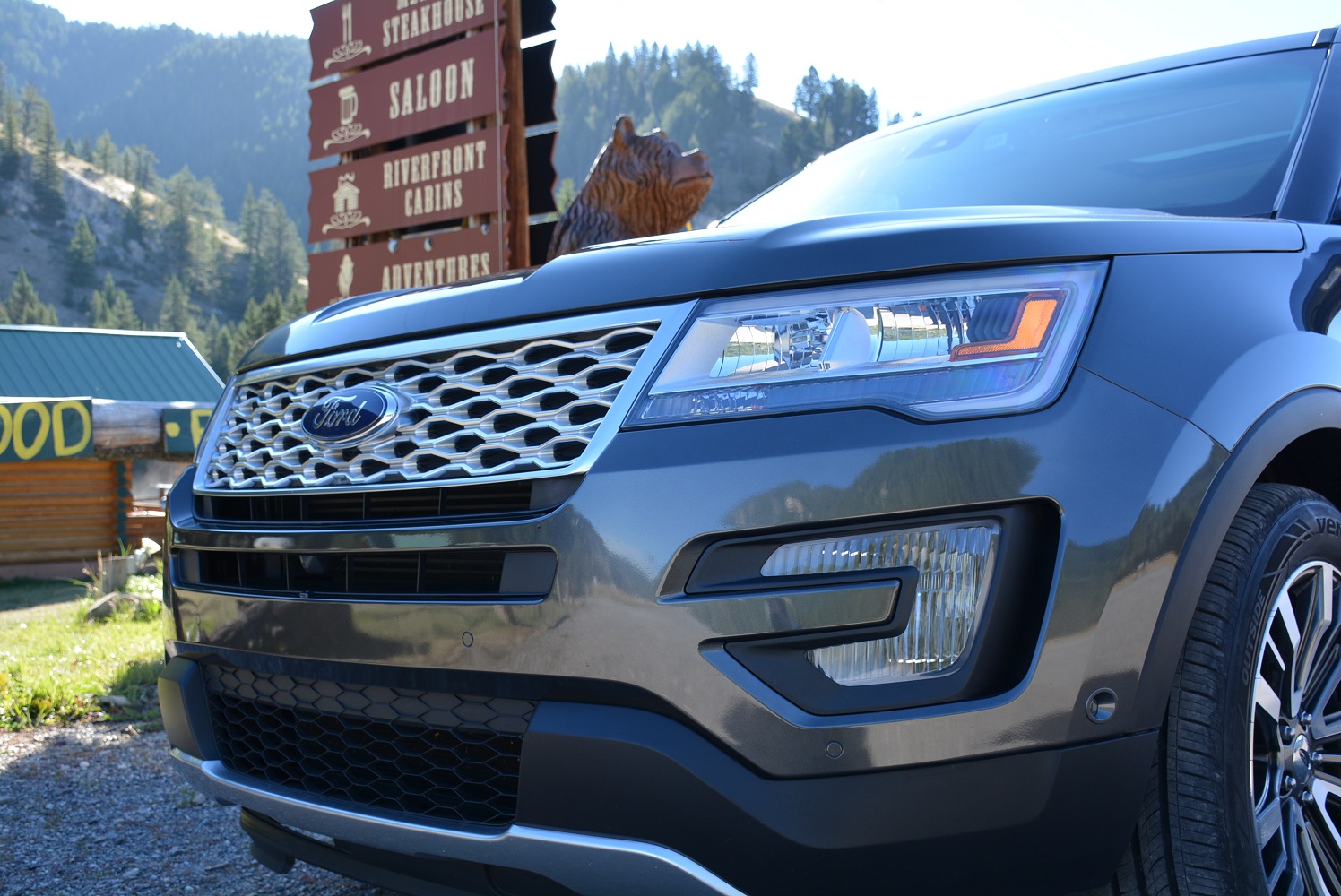 The Ford Explorer Platinum might be classified in the mainstream division, but there's nothing mainstream about it. The Explorer Platinum utilizes a vision of no compromise and is catered to the consumer who wants it all. Not one option will be found, as everything comes standard. The only decision you're left to make is a choice between bench or bucket seats in the second row.

Showing its enthusiasm for this vehicle and trim, Ford created an epic six-leg journey throughout the Western part of North America. In total, nine cities would be crossed covering 4,406 kilometres with the use of 187 media members. We were separated in waves, and yours truly took the third one that had us fly into Bozeman, Montana.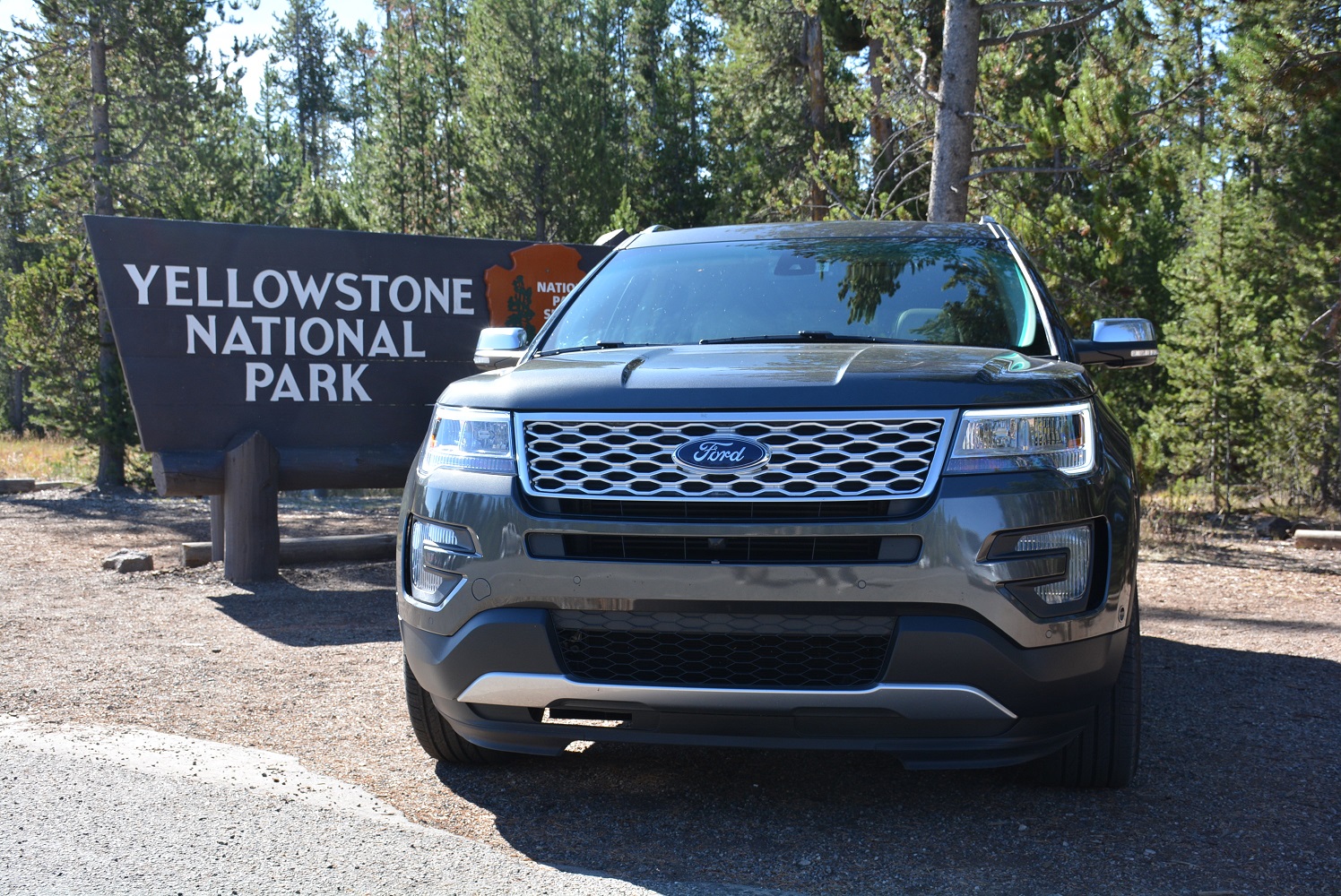 The journey through America's heartland to the west was a great opportunity to take the full-size SUV on a road trip and explore the beautiful roads of Big Sky Country into Yellowstone and Grand Teton National Park, before concluding in the affluent town of Jackson. It's a trip that many take each year to discover nature and wildlife, not to mention the mountainous backdrop that is just breathtaking.

As you enter the Platinum, luxury surrounds you with a leather-wrapped interior that has a quilted design panel on the doors, dash and seats. My test vehicle had the new Ebony with Anthracite headliner combination that was pristine with a brushed-aluminum Platinum logo. The seats are plush, but they're complemented well by real ash-wood touches and more shiny aluminum.

Ford made sure to show that this Platinum offering is not just another trim choice by changing the famous blue oval centred on the steering wheel with one that is made out of that same brushed-aluminum. Just above the steering wheel, you'll find another first for Ford as a 10.1-inch digital display with analog components put an exclamation mark on the term 'upscale.'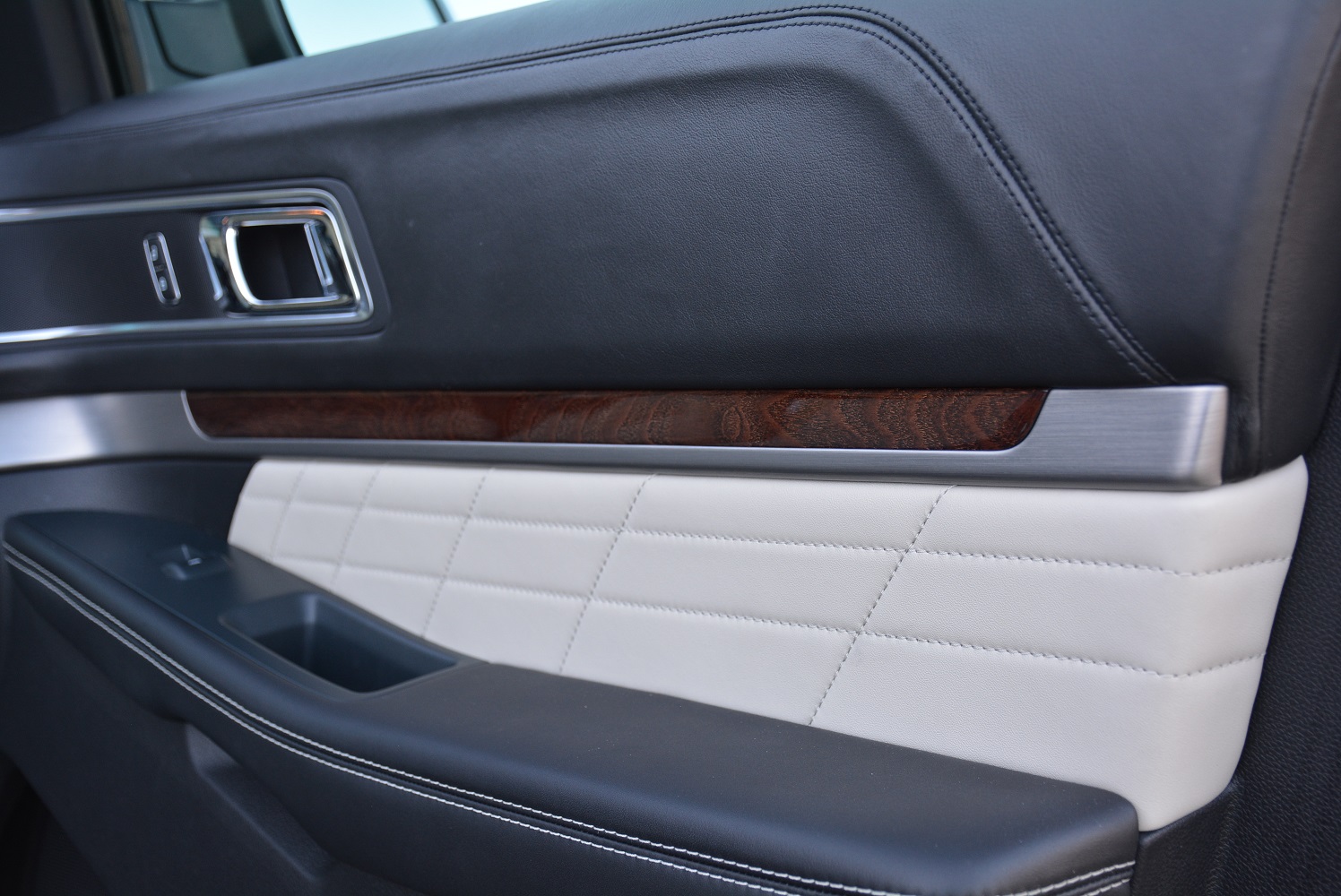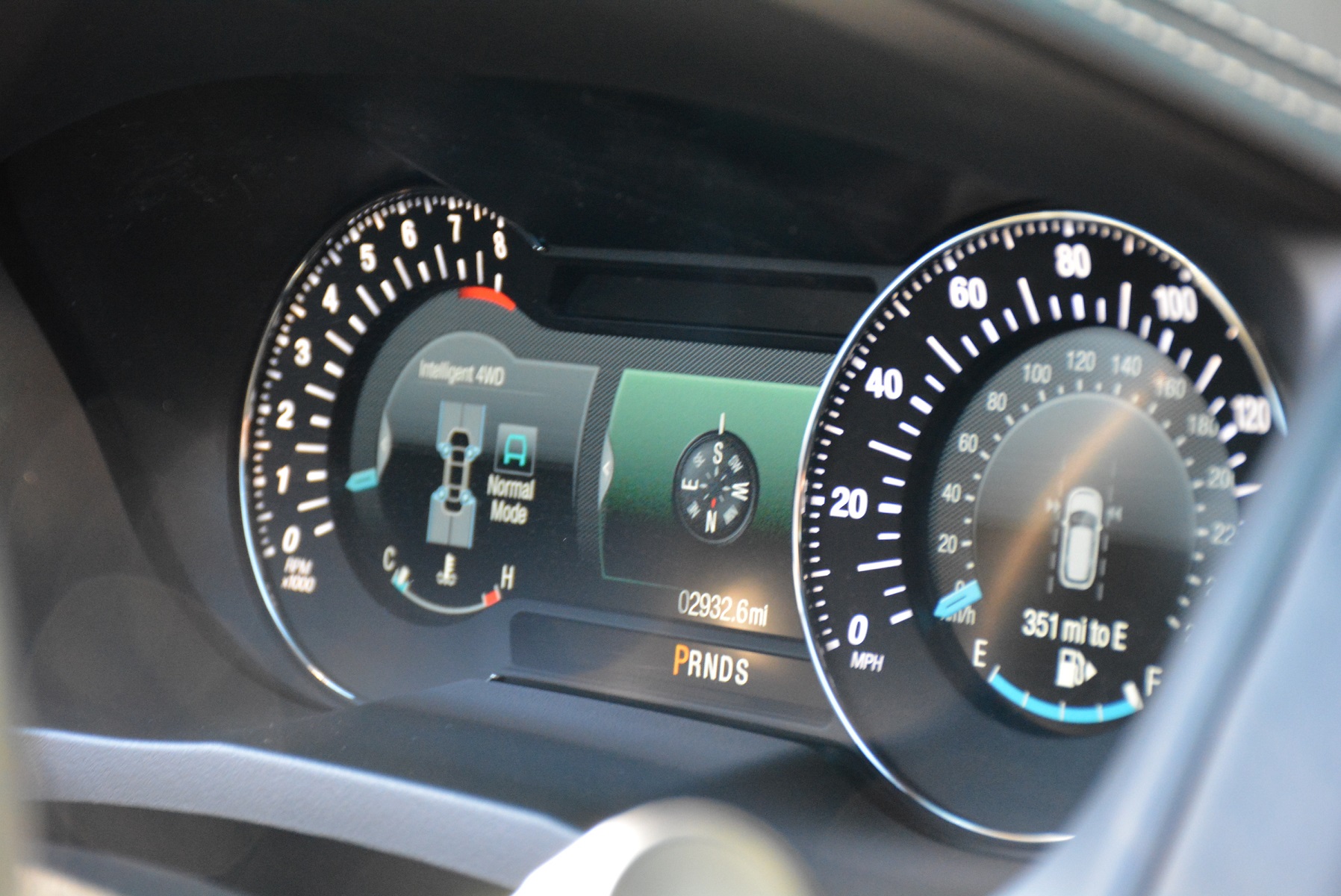 Now that all the luxury touches were described, it was time to set out with the Explorer. My driving partner and I packed our luggage into the trunk within seconds, thanks to the PowerFold third row. After a few button touches, the third row seats get tucked in to expand trunk space to 43.9 cu. ft. from the 21 cu. ft. of space with all three rows up.

Our starting base was in Big Sky, a tourist attraction for skiing in the winter and fly fishing in the summer. If you've ever seen the movie A River Runs Through It starring Robert Redford, you would know how beautiful the Gallatin River is. As the Explorer crosses by that famous river surrounded by mountains, fly fishers are found flinging their rods to reel in some fish.

The scenery is as peaceful as the ride itself. As much as the luxury touches catch your eye at first, it's the calm and quiet nature of the Explorer Platinum ride that wins you over. Ford has focused on sealing off road noise to allow occupants to rest their arms on those thick arm rests, turn on those massaging front-row seats and enjoy the adventure ahead, the original purpose for the Explorer.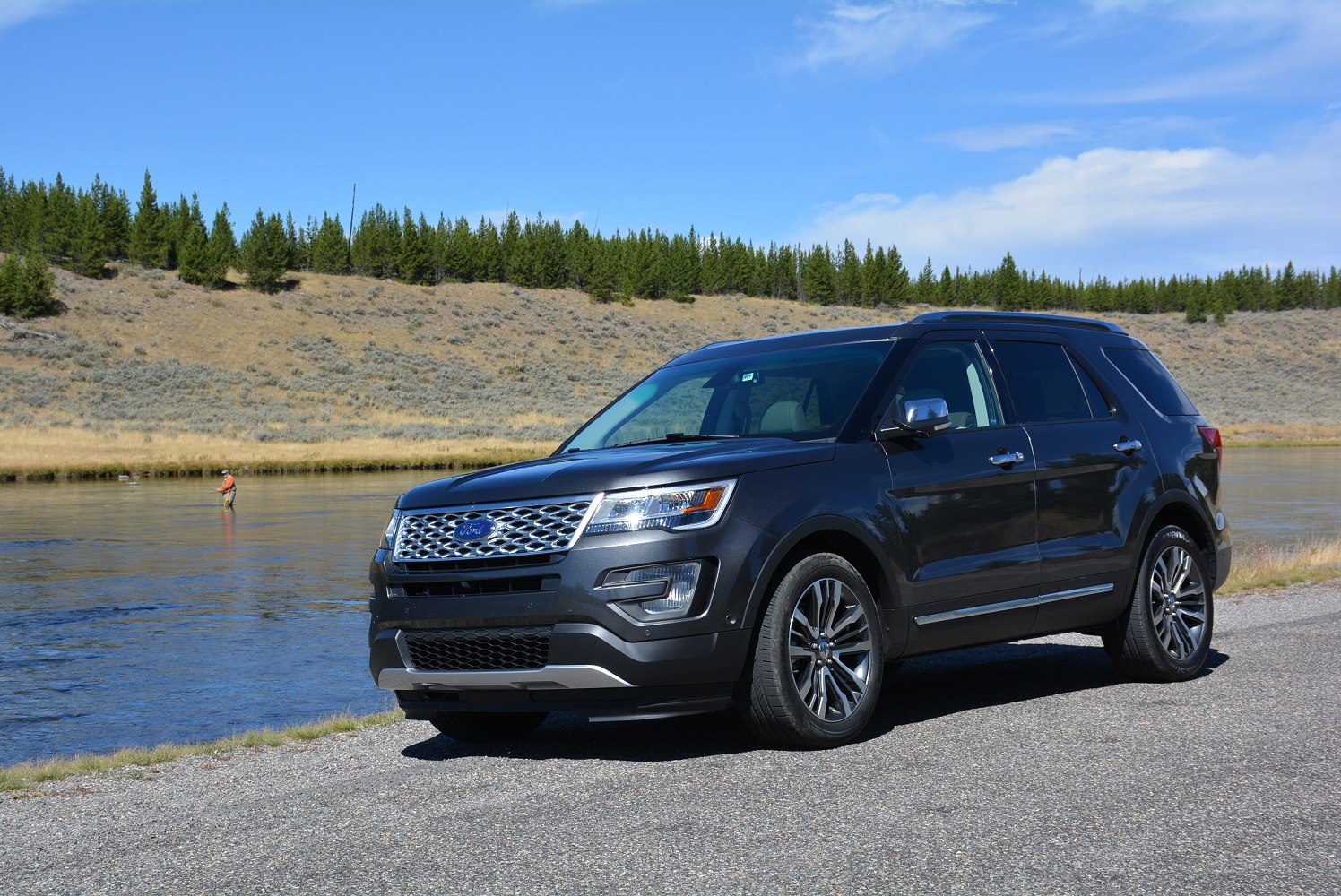 We soaked in plenty of Montana's nature, but we knew it was time to start moving on as we needed to see one of the world's greatest attractions and wonders, Yellowstone National Park. We cranked the industry-first 500-Watt Sony audio system with live acoustics and clear phase technology and booked it on US-191 S, testing out the standard 3.5-litre direct-injected twin-turbo EcoBoost V6 that produces 365 hp and 350 lb.-ft. of torque. The Platinum offered plenty of power when needed, while still maintaining that quiet ride that seamlessly transitioned through its six-speed SelectShift automatic transmission. The roads were relatively smooth, but when we encountered bumps, not much noise or vibration was heard or felt.

Once we hit the park, it was all about adventure. Within 10 minutes of being in the park, we came across our first obstacle, a 2,000-lb. Bison. The Explorer brakes worked to perfection, and we were literally eye-to-eye with the gargantuan hairy land mammal. It was a sight to see; one that was both amazing and scary.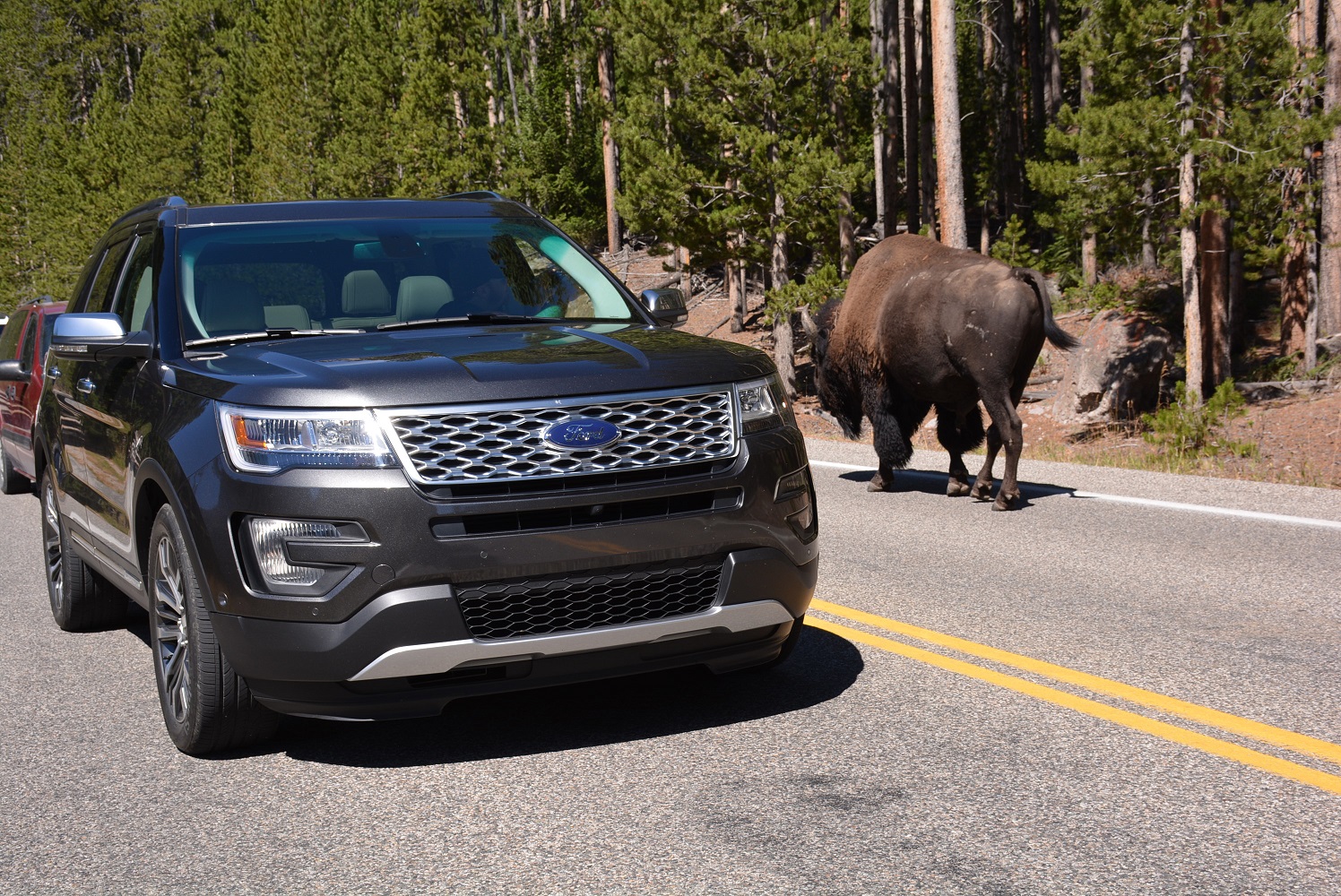 As the Bison slowly walked off heading into the opposite direction, we parked the Explorer off the road and onto the hilly grass to catch a glimpse of Yellowstone's remarkable geysers. The most incredible of them all is called Old Faithful, due to its predictability. It shoots out hot water and steam every 35-90 minutes, allowing visitors to see one of nature's beauties. Through our many stops, we were thankful that the Platinum had a 180-degree camera with a wash for both ends of the SUV, identical to the one found in the Edge. 

We didn't fully get to test the Explorer's Intelligent four-wheel drive with a Terrain Management System, but it's there when needed. Just select what terrain mode you want with the dial below the gear shift. You can choose between Normal, Sand, Snow/Grass, or Mud/Ruts.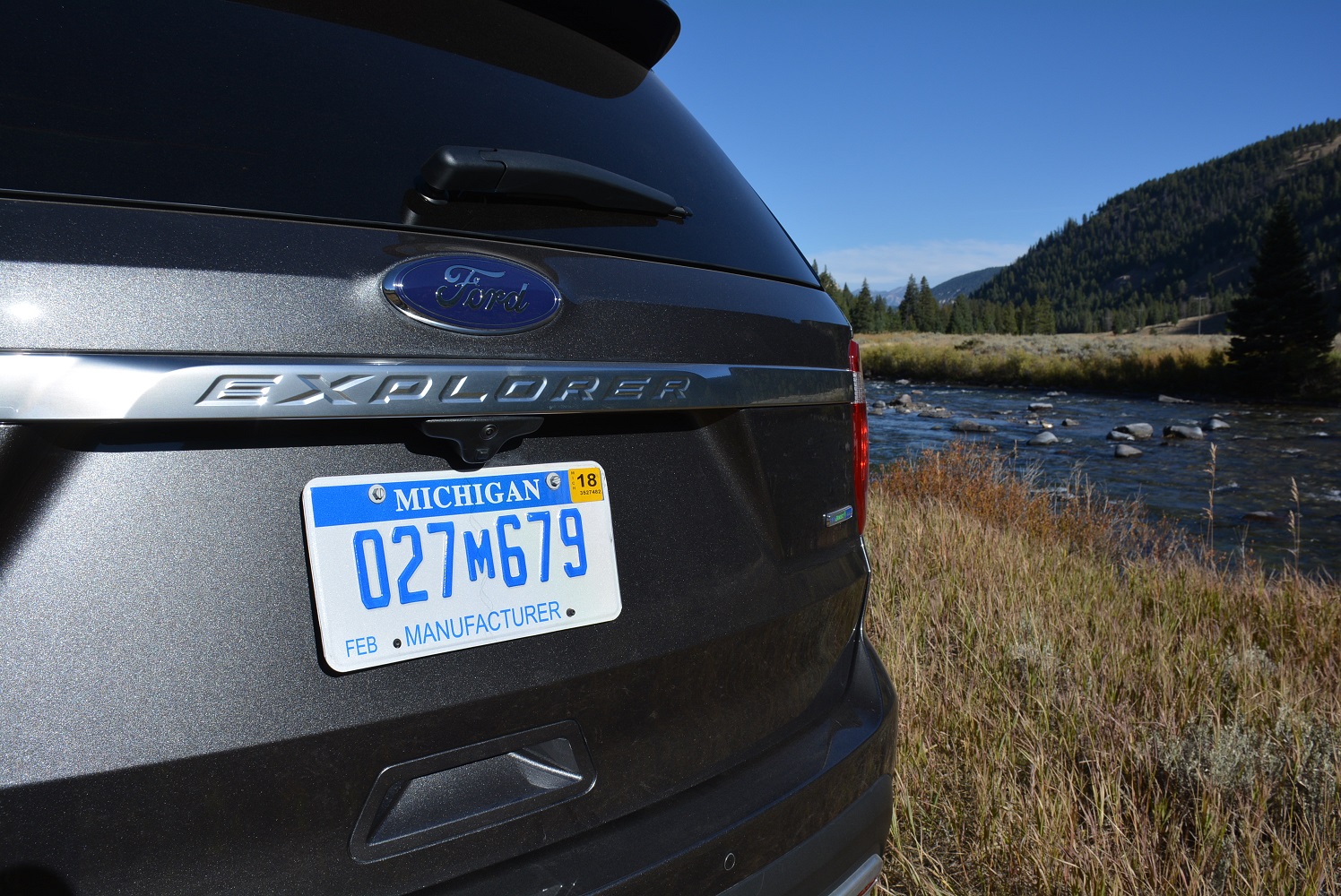 The 2016 Ford Explorer Platinum has everything you want in a large, adventurous SUV. Its versatility of performance, luxury and off-roading abilities are hard to match, to go along with fuel economy numbers that have improved. We ended up averaging a respectable 10.0L/100 km on the dot, which isn't too shabby for a large SUV that weighs 4,890 lbs. and can tow up to 5,000 lbs.

As luxurious as it is, it comes with a price tag that's typically attached to entry-level Mercedes and BMWs. But for the one price of $58,599 and a destination and delivery charge of $1,690 – this Platinum edition comes with all the fixins. It's only available in all-wheel drive and will be coming to showrooms this September. If you're not about wanting that label, this Platinum Explorer provides all the luxury and performance you will ever need.