First Drive: 2016 Honda Accord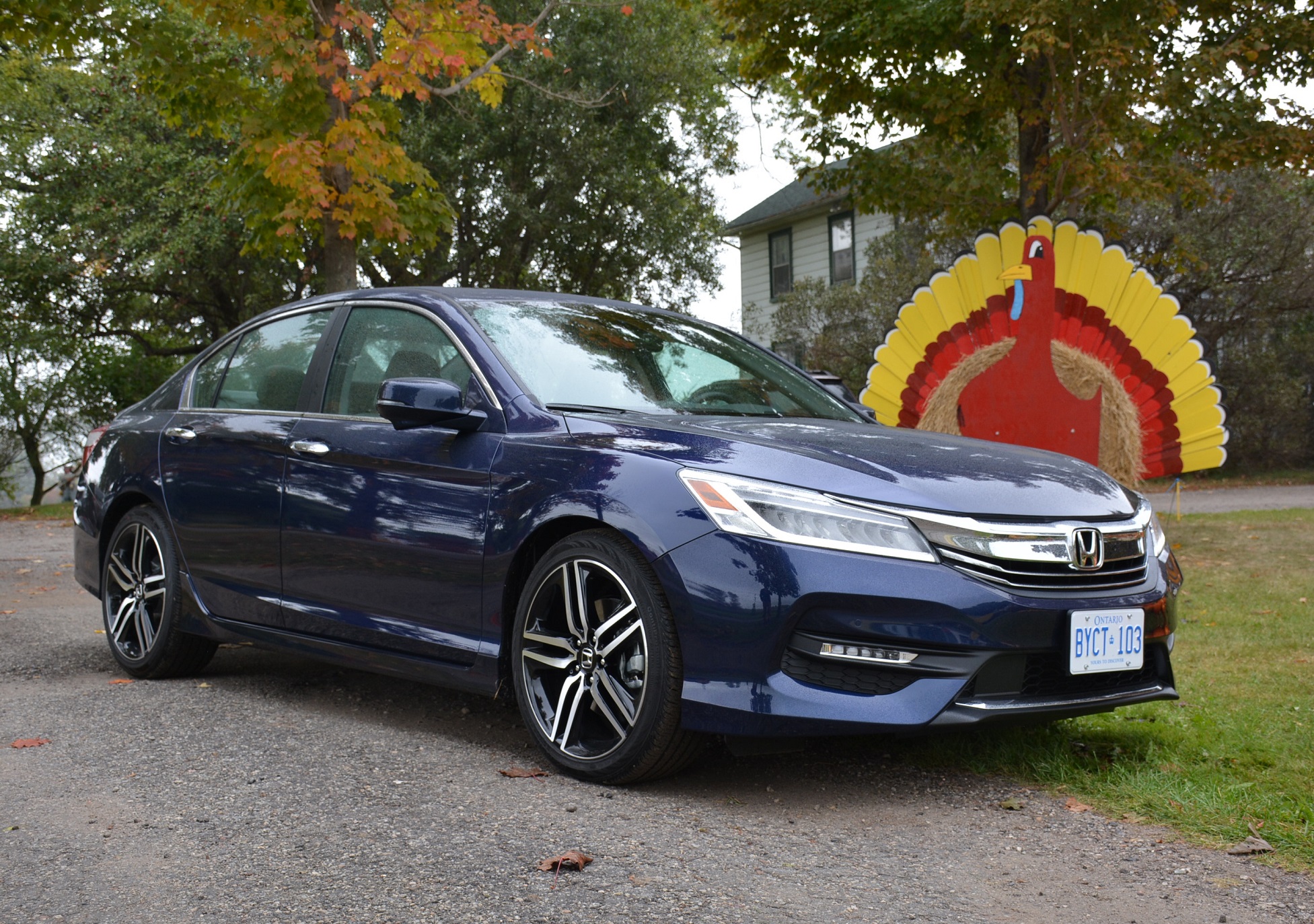 Markham, ON – Now well into in its ninth-generation that began in 2012, the Honda Accord is still holding court as a family pleaser. The evidence is there with it being the No. 1 choice for Canadian consumers in the intermediate sedan segment, but with current advancements in technology and a strong competition presence, Honda felt that it was time for it to be upgraded.

New for 2016, the Honda Accord has been refreshed with some added styling and technology to take on that competition and according to Honda Canada, "set a benchmark for the intermediate segment." That statement seems counter intuitive to the conservative styling nature of the brand, but the Japanese-company plans to set those marks by offering modern technology that focuses on connectivity, as well as safety technology not seen throughout the spectrum of trim lines.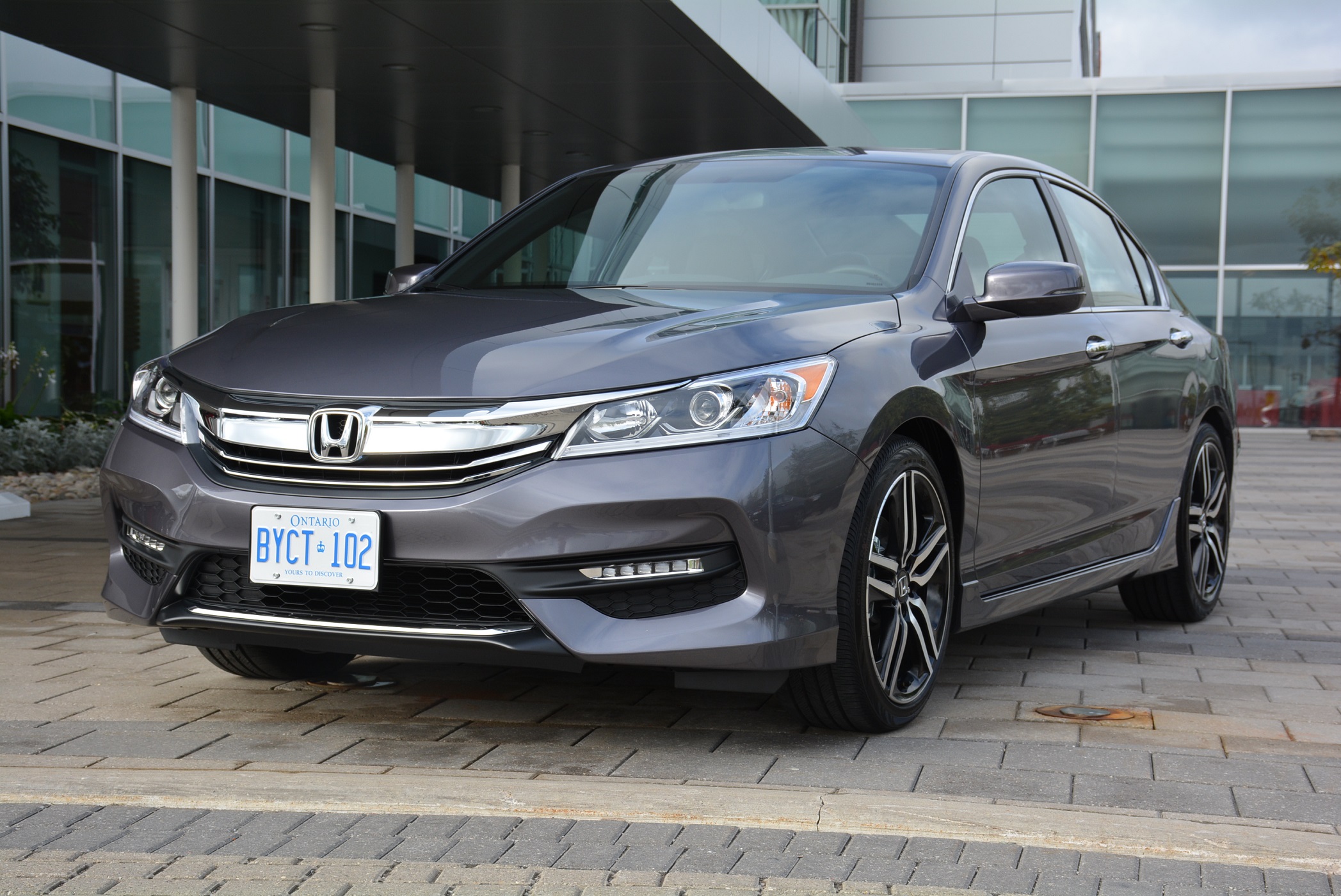 The centrepiece of Honda's connectivity plan is Apple Car and Android Auto. It's not new to the automotive game, as I recently encountered this in the new Volkswagen Jetta, but it's a first for Honda. The practice of this system is to create familiarity for the passengers. All you need is your Smartphone plug-in chord and connect it to the Accord. From there, familiar apps pop up on the screen, similar to your iPhone or Samsung Galaxy. Therefore, you can use your favourite apps that might include Google Maps or Slacker Radio the same exact way you would use them on your phone in the comfort of your car.

After testing out both Apple Car and Android Auto, the best part about this system is that the functions work quickly without any lag. You don't have to wait for things to load up. Once the Accord detected the device and we went through the approval process, I was allowed to rifle through menu options, or talk via Siri to give navigational or text message instructions.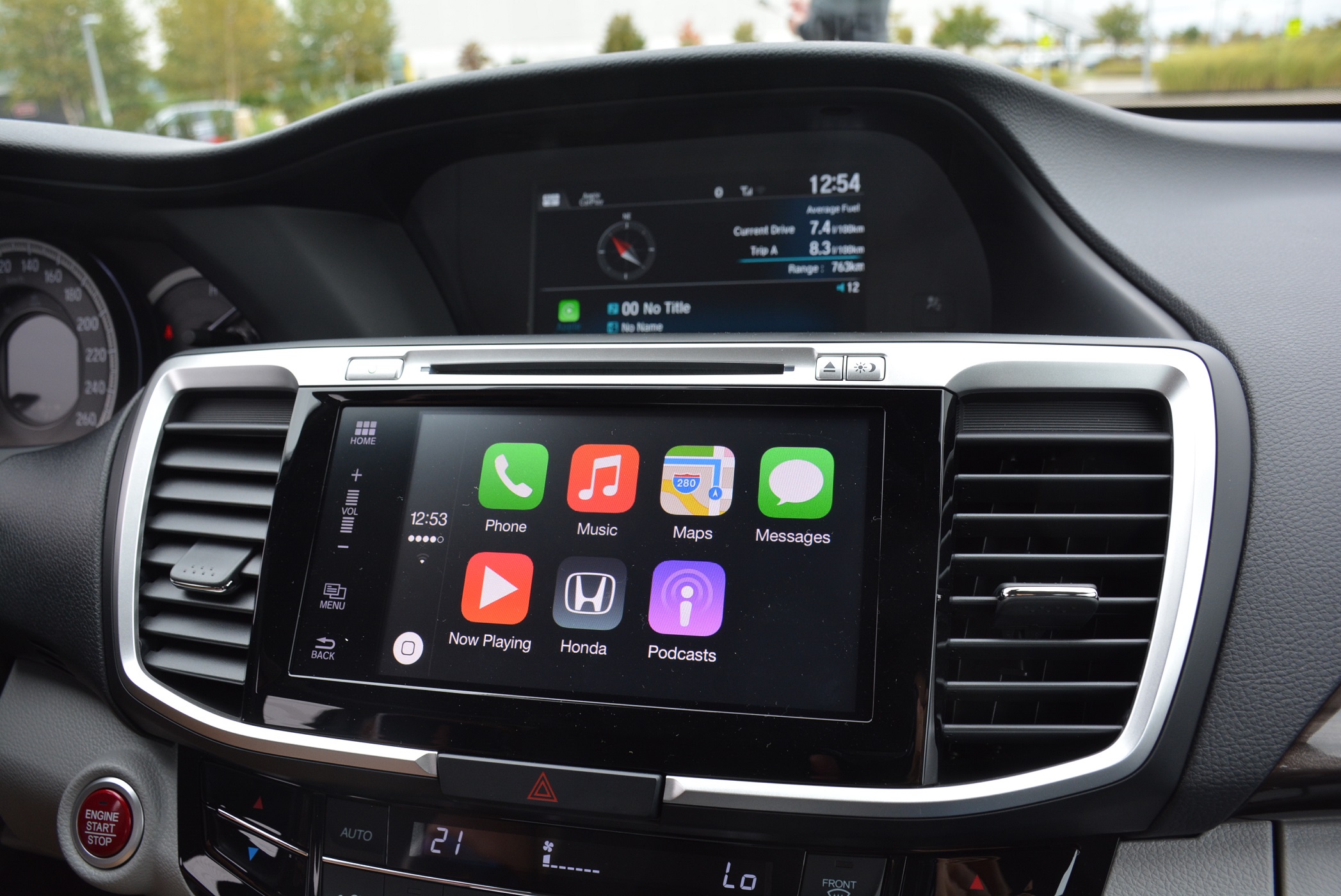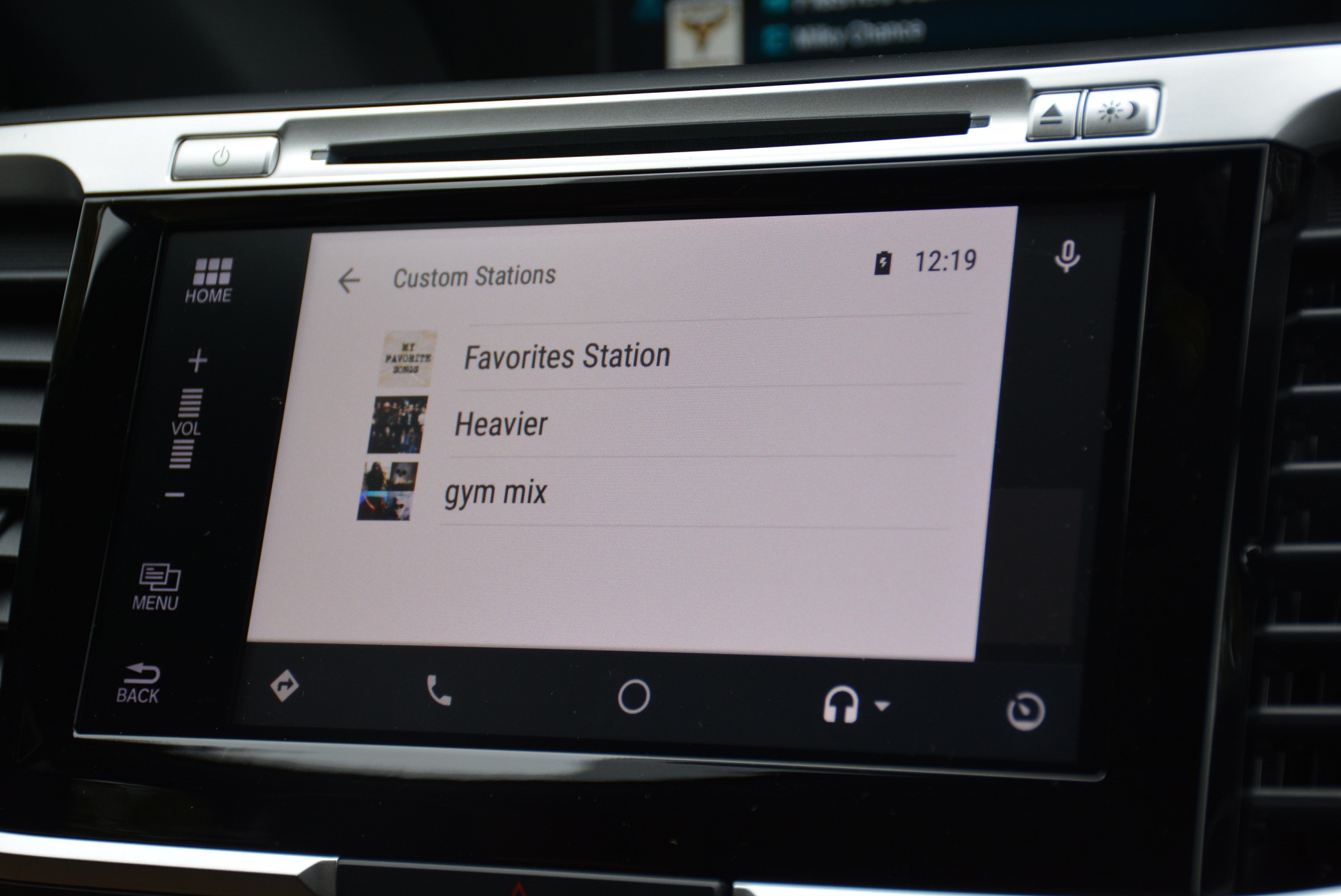 Honda's intuitive seven-inch infotainment system wasn't just about Apple Car and Android Auto. We tested out its on-board Garmin navigational system, and it was a relief compared to the other archaic and inferior base options around. Honda could better its touchscreen if it does away with the touch volume scrolling system, but that will have to be an argument for another day.

As seen on both the new HR-V and Pilot, the new Accord will come with the host of Honda Sensing safety technology in an aim to be the safest Accord ever. For its efforts, the 2016 iteration has already been awarded top-honours with a Top Safety Pick + from the IIHF. The suite of Honda Sensing technology that includes Collision Mitigation Braking System (CMBS), Road Departure Mitigation (RDM), Lane Keeping Assist System (LKAS) and Adaptive Cruise Control (ACC) is available for all trims, but comes standard in the sedan from the EX-L trim and up.

Technological additions are not the only changes made to the new 2016 Honda Accord. Both the sedan and coupe have gone through front fascia alterations that come off more aggressive and sporty. I mentioned the conservative nature of Honda, and especially the Accord, but these changes even though not earth shattering, provide a glimpse of a subtle spark within the culture.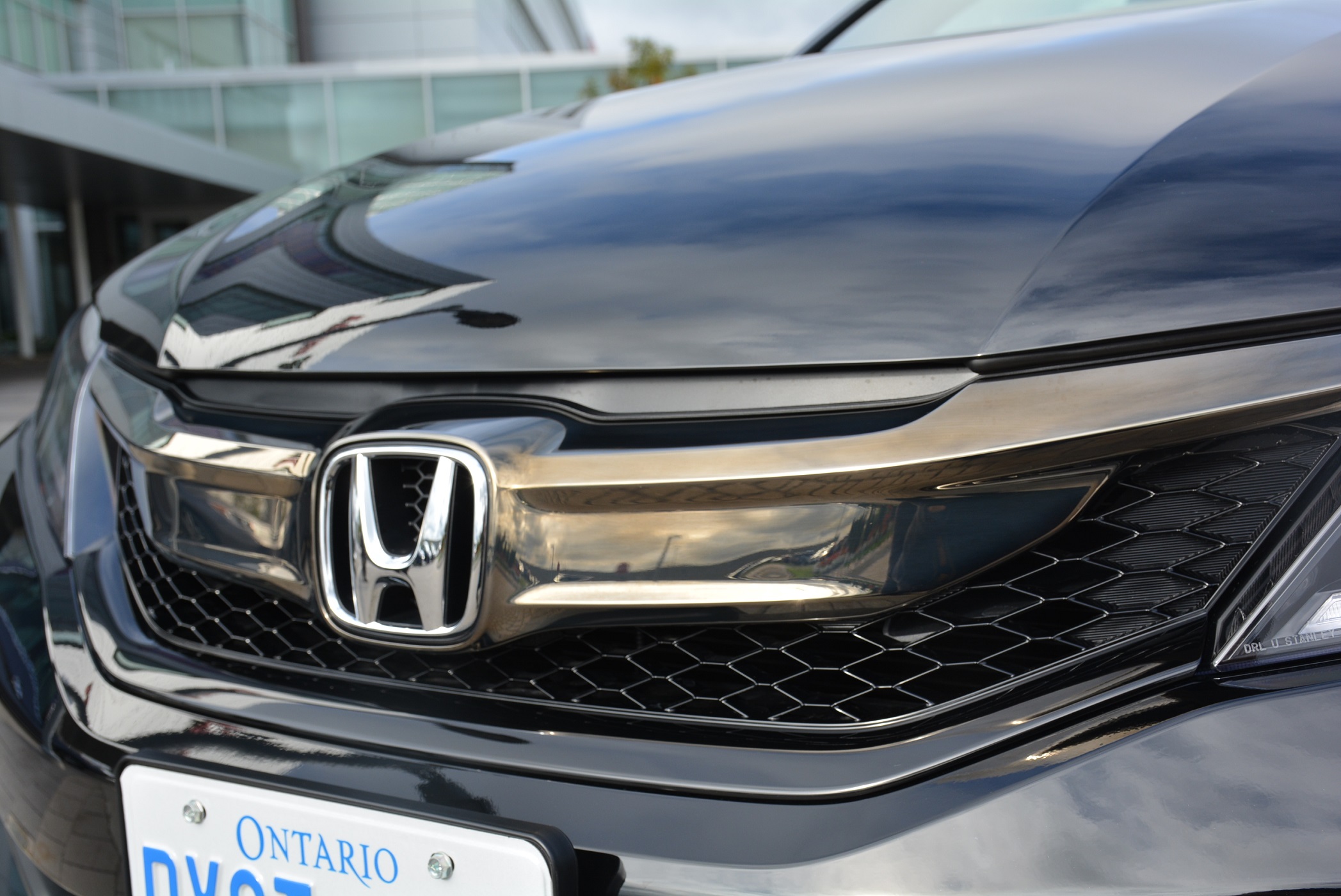 The sedan gets a lot of chrome as two horizontal bars sit underneath a larger silver chrome strip that stretches towards the "Jewel Eye" LED headlights. As for the coupe version, it differentiates itself with a copper brushed chrome strip that sits on top of a sporty mesh design. Both get standard LED taillights, as well as an aluminum hood that takes over from the heavier steel version.

Under the hood, the Accord 2.4-litre four-cylinder (185 hp and 181 lb.-ft. of torque) and 3.5-litre V6 (278 hp and 252 lb.-ft. of torque) are carry-overs, so there's not much new to report. However, Honda has improved fuel economy rating slightly with a revised 8.6 L/100 km in the city and 6.4 L/100 km on the highway split. All sedans and coupes can be paired with either a six-speed manual or continuously variable transmission (CVT).

On the drive around Markham into the community of Kettleby, situated in the northeastern King Township in Ontario, I was able to take out the automatic Touring sedan that sits on 19-inch aluminum wheels. It wasn't a long drive, but it allowed me to experience the comfort and driving capabilities of the new Accord.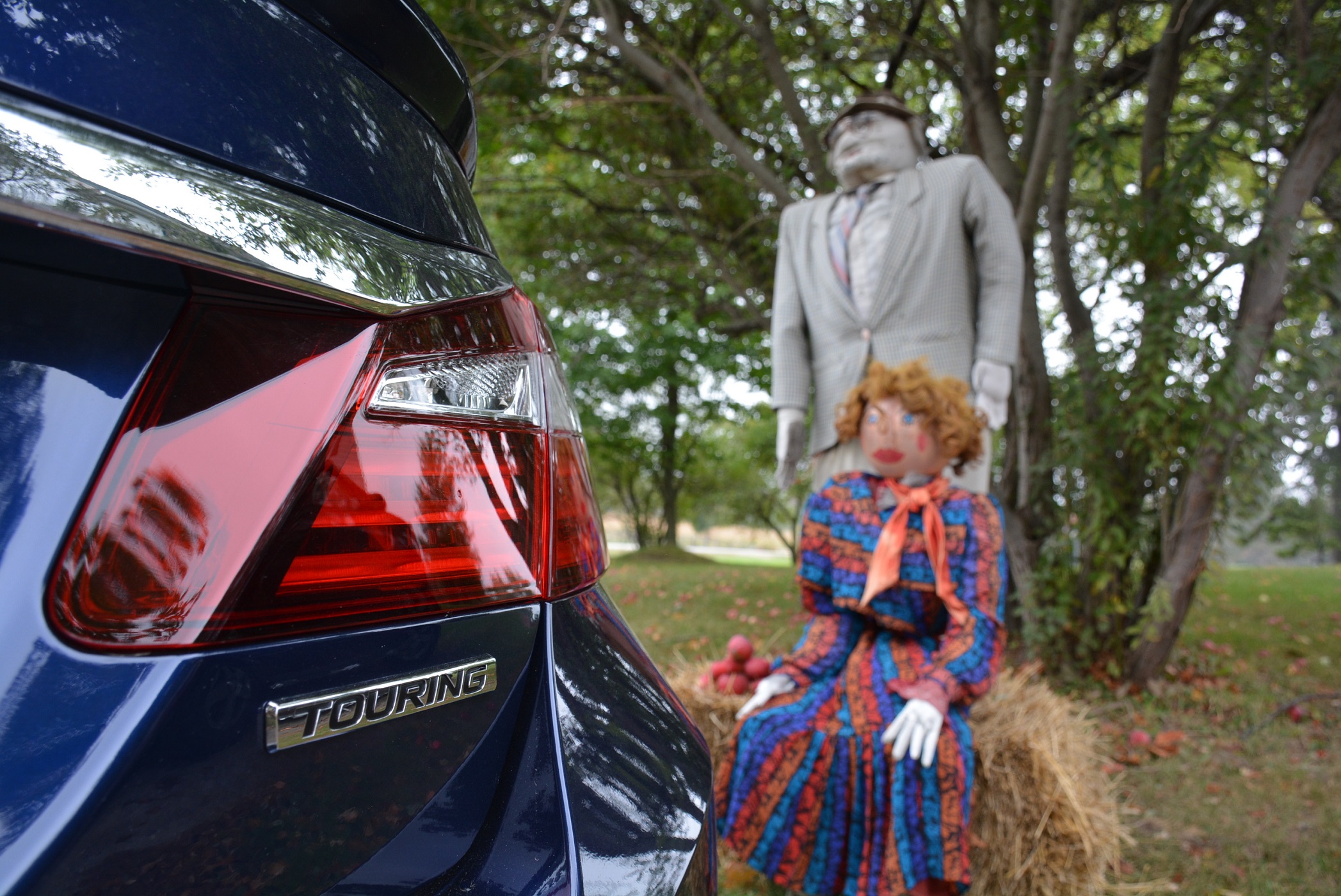 Honda has made improvements in its ride and handling, but they were hardly noticed on this drive, perhaps more time might have played the trick. But for this mid-size sedan transporter, it does everything you want it to. Not only is it super quiet, it drives like a gazelle, smoothly accelerating and coasting on highways and city streets. We managed to achieve a 7.8L/100 km combined rating, which is right in there with the best of them.

The seats have ample legroom and headroom, and place you in a driving position that's upright and comfortable. The same can be said for the rear seats; while the trunk was spacious and had room for at least three-to-four sets of golf clubs.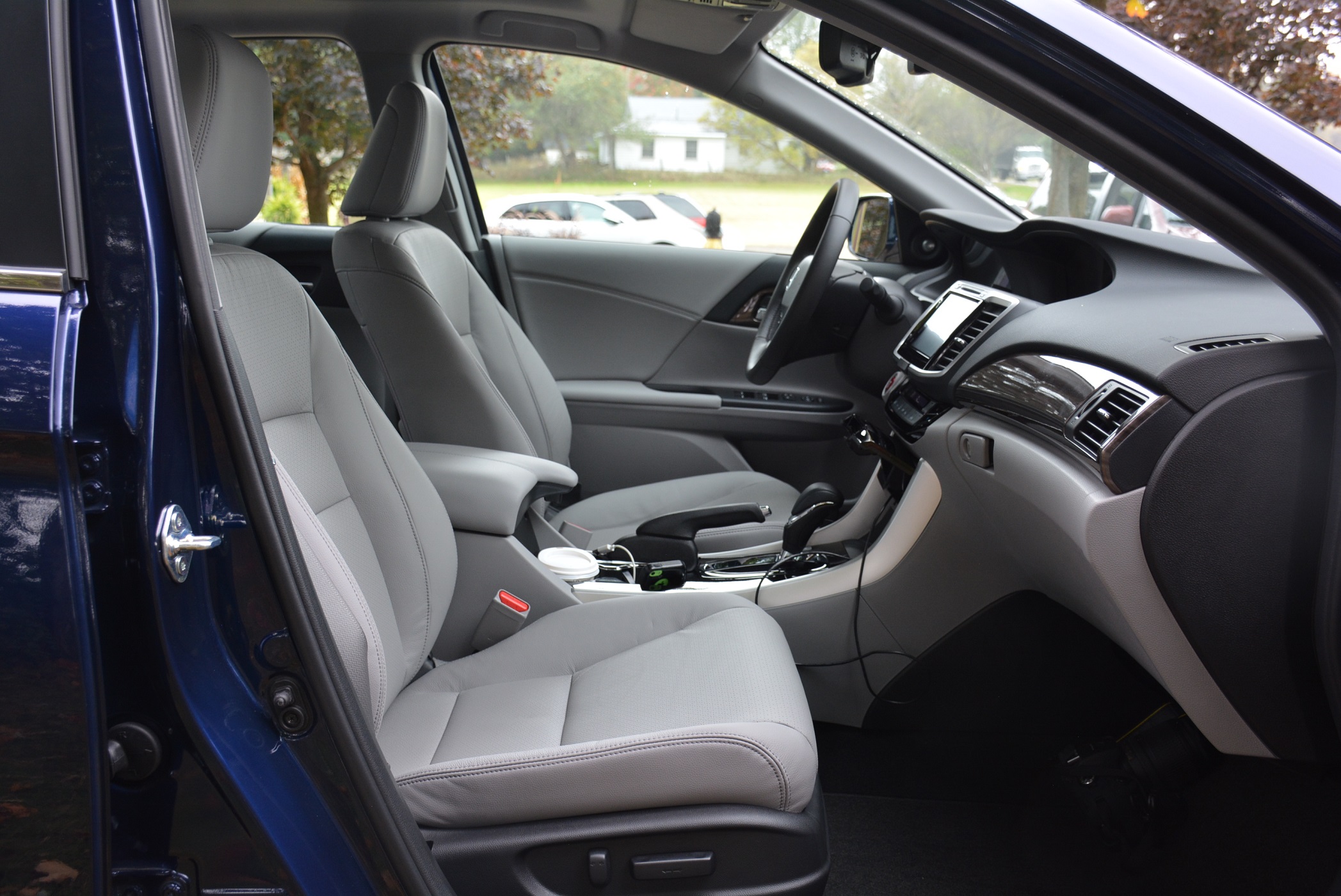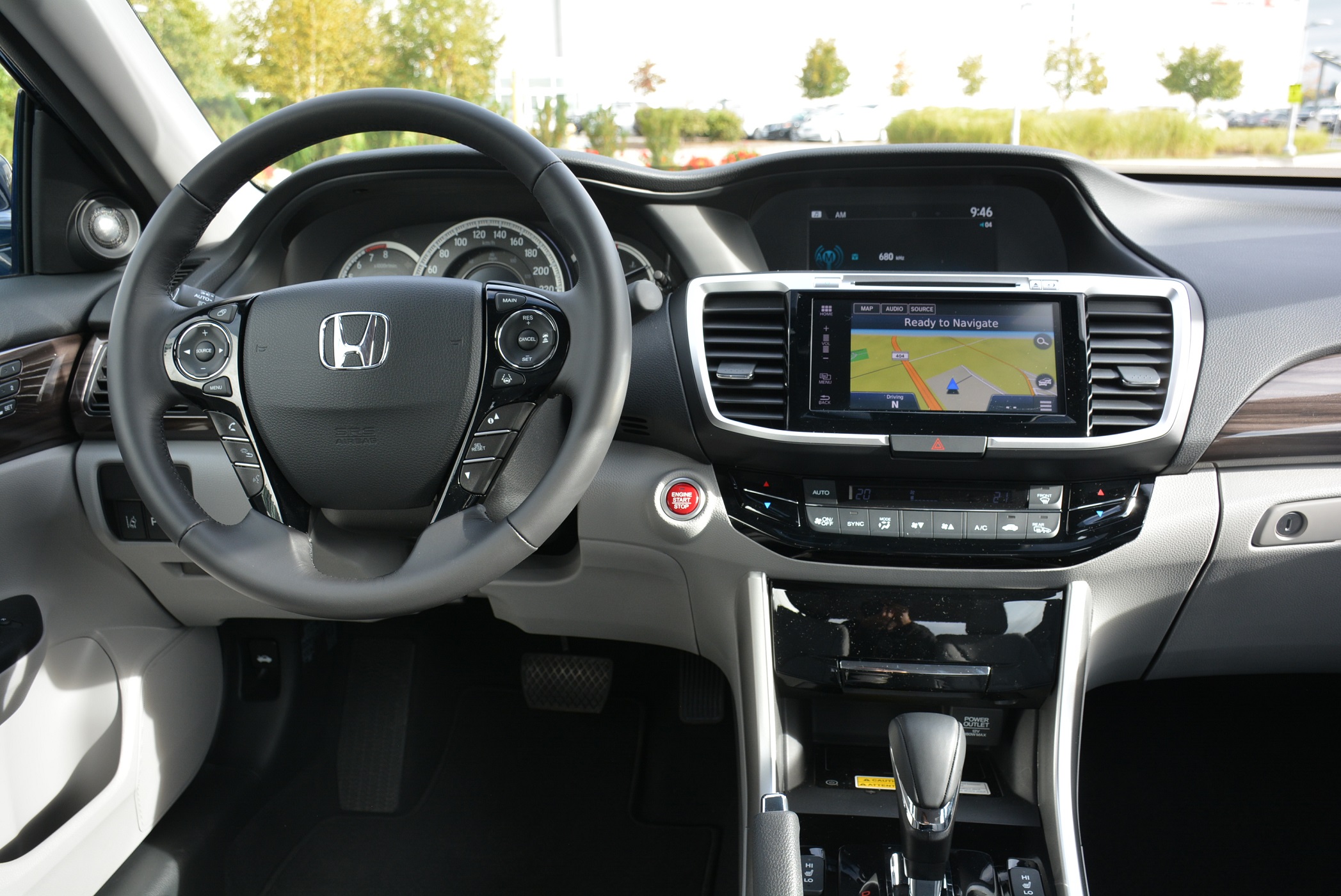 What more can you want from this family sedan? If I had the choice, I was ready to sign this out for my next long road trip, and it had Sirius satellite radio to boot.

There are many great choices in the market without a clear-cut favourite that include the Toyota Camry, Ford Fusion, Hyundai Sonata and Nissan Altima. For a starting price of $24,150, and the Touring cost beginning at $31,090, the 2016 Honda Accord is the reliable and respectable choice of the group, and these refreshing changes certainly provide it a modern touch and a little bit of flair that could potentially separate itself from the rest of the pack.