First Drive: 2016 Nissan Maxima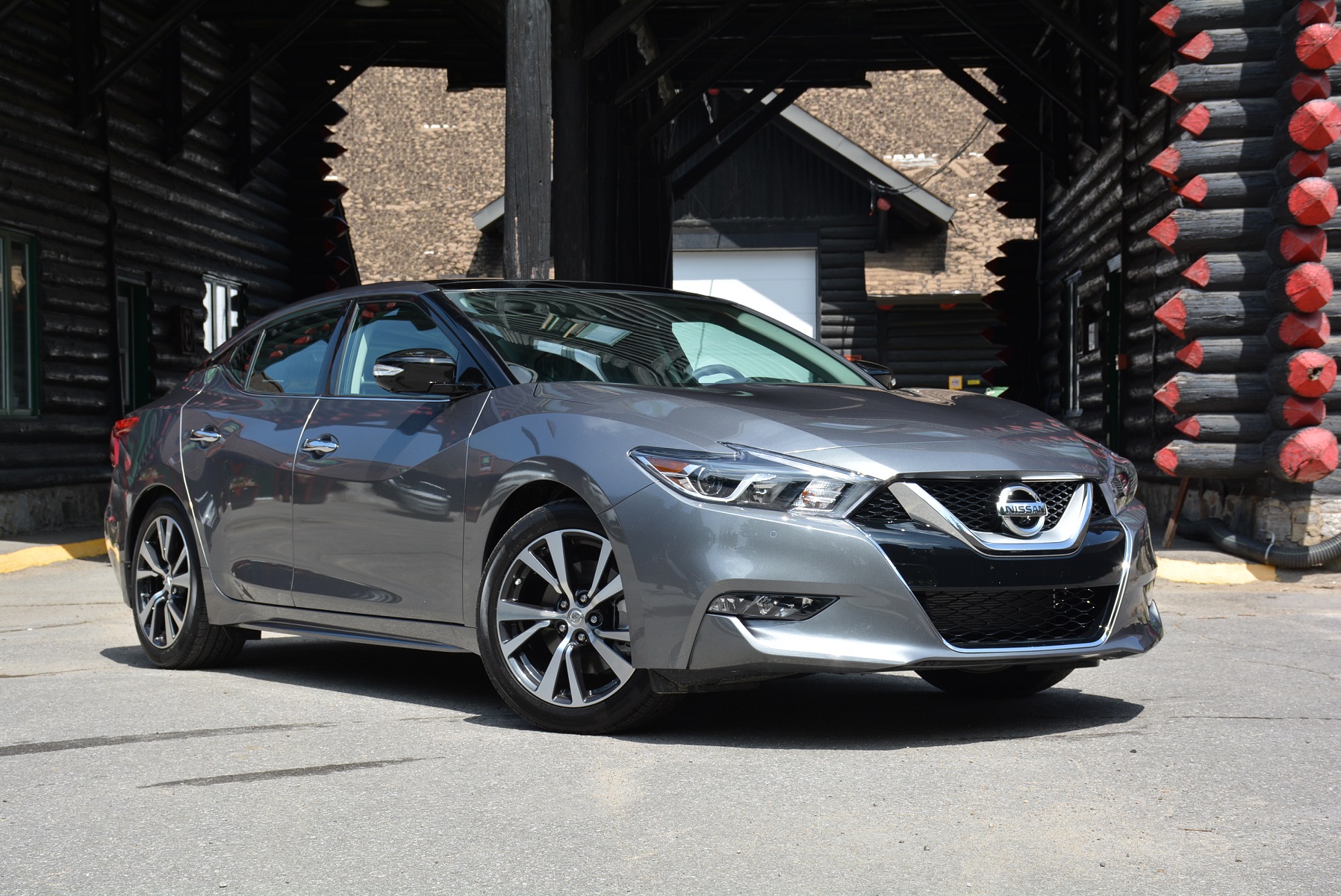 Ottawa, ON – Floundering in a diminishing segment, Nissan was at a crossroads with the Maxima, it's full-size sedan. The choice was simple: completely change or pull the plug on the second-longest Nissan nameplate, beginning in 1981.

Now in its eighth-generation, Nissan went ahead and launched the 2016 Nissan Maxima in a very lucrative Super Bowl advertisement back in February. Nissan executives wanted to create a luxurious marvel that seems to be more premium than what we are accustomed to, a similar situation to what Nissan has done with its Murano SUV.

To test out the new refined showpiece of Nissan, they invited a number of journalists to Ottawa for a drive up to the Quebec Laurentians, and back. It was a great opportunity to not only feel the comfort of what Nissan is calling a jet fighter-styled cockpit interior, but also the power behind this so-called "sports sedan."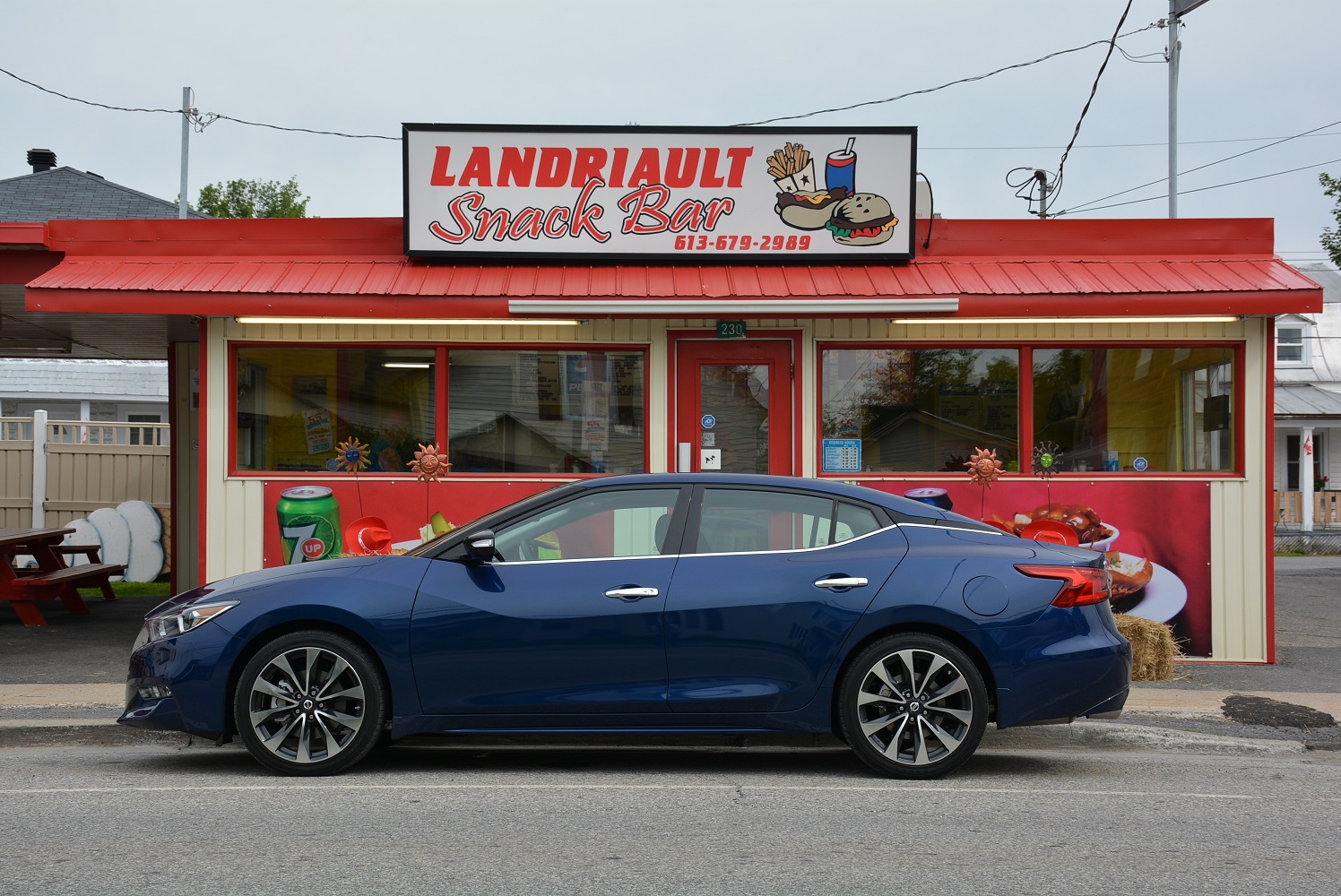 Nissan simplified the buying process by only offering up four trim levels with no options. The base SV starts at $35,900, more than $2K less than the previous starting price; the second-tier SL at 38,950; the sports-tuned SR at  $41,100; and finally, the Platinum edition that tops out at $43,300.

It's a system that's less complicated at the dealership level, but customers might have a hard time deciding what's more appropriate for their lifestyle. The two trims on hand for the drive were the SR and Platinum, and after a day with them, I still can't figure out which I prefer.

On one hand, the range-topping Platinum is decked out with a panoramic moonroof, wood-tone finishes, an around-view monitor and power tilt/telescope steering. That all sounds great, but then you go to the SR and its sporting 19-inch aluminum-alloy wheels, a leather-wrapped heated steering wheel, and a sports-tuned suspension with some features that include Active Ride Control, Active Trace Control and Active Engine Brake.

A big drawback for the SR is not being able to have it with that panoramic moonroof – it just couldn't be done for lower body rigidity of the vehicle. So instead, you're left with a decision.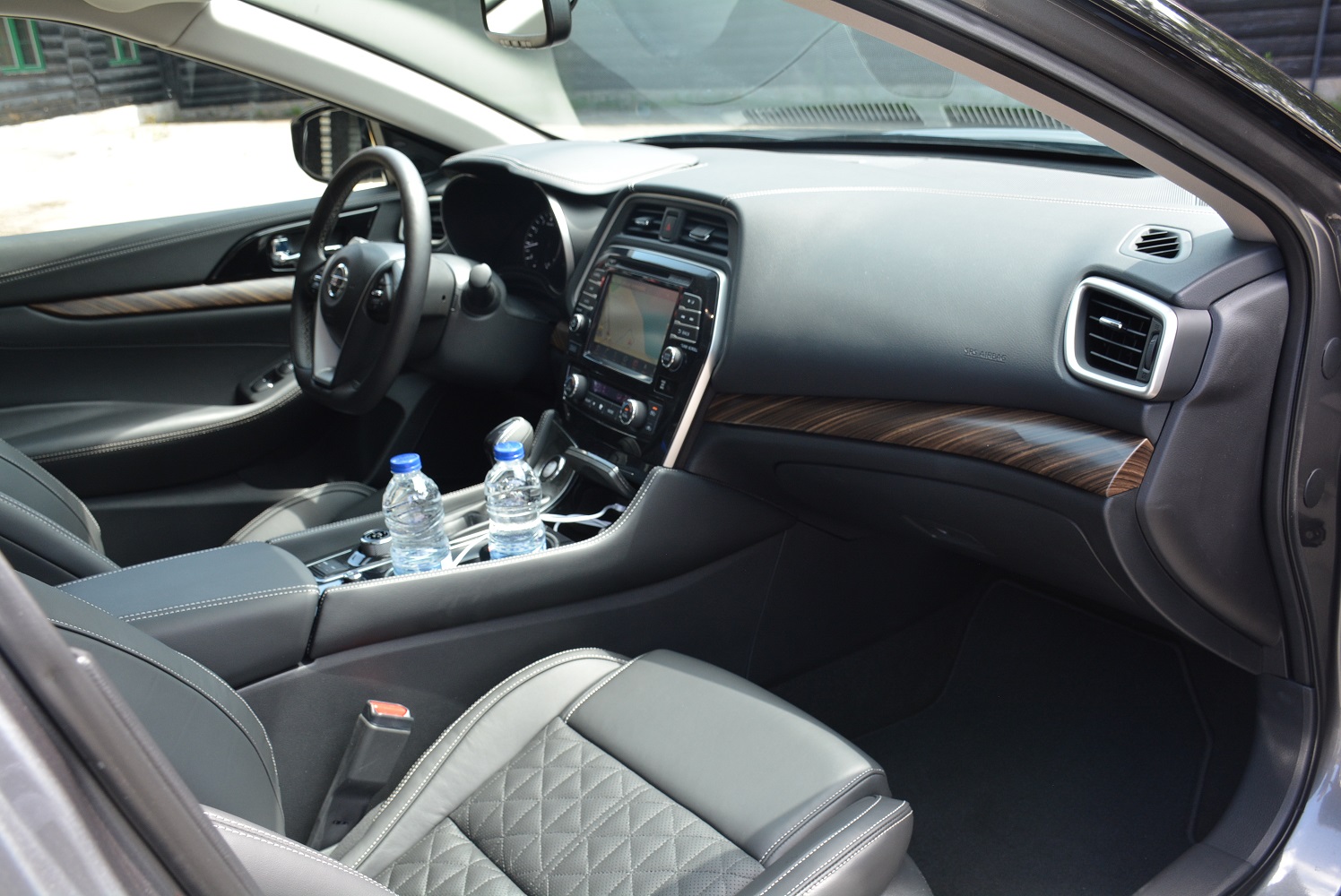 One decision that doesn't have to be made is with the engine. All Maximas come with an updated 3.5-litre V6 that not only improves on power from 290 hp to 300, but betters its fuel economy numbers to beat out other like-minded V6s in the premium large sedan category, as well as some in the mid-size sedan range. On our drive, the Maxima managed both in both trims an 8.5L/100 km with plenty of power surges to see what's really under that hood.

Also new in the Maxima is a refined Xtronic continuously variable transmission (CVT) that's been fine-tuned to have a wider gear ratio range that can get aggressive when pushed. I did find their to be a little lag after acceleration contact, but it's miles beyond what we used to think of CVTs.

The drive through the twisty Laurentians areas was a perfect spot to test out the handling of this large sports sedan. The most notable thing about the drive was how quiet it was. Only when that accelerator got pressed down to pass a few slow moving vehicles and trucks when two-lanes turned to one, the Maxima lit up and loudly CVT'd its way passed them. Otherwise, the journey was consistently relaxed and smooth, aided by the updated version of Nissan's NASA-inspired zero-gravity seats.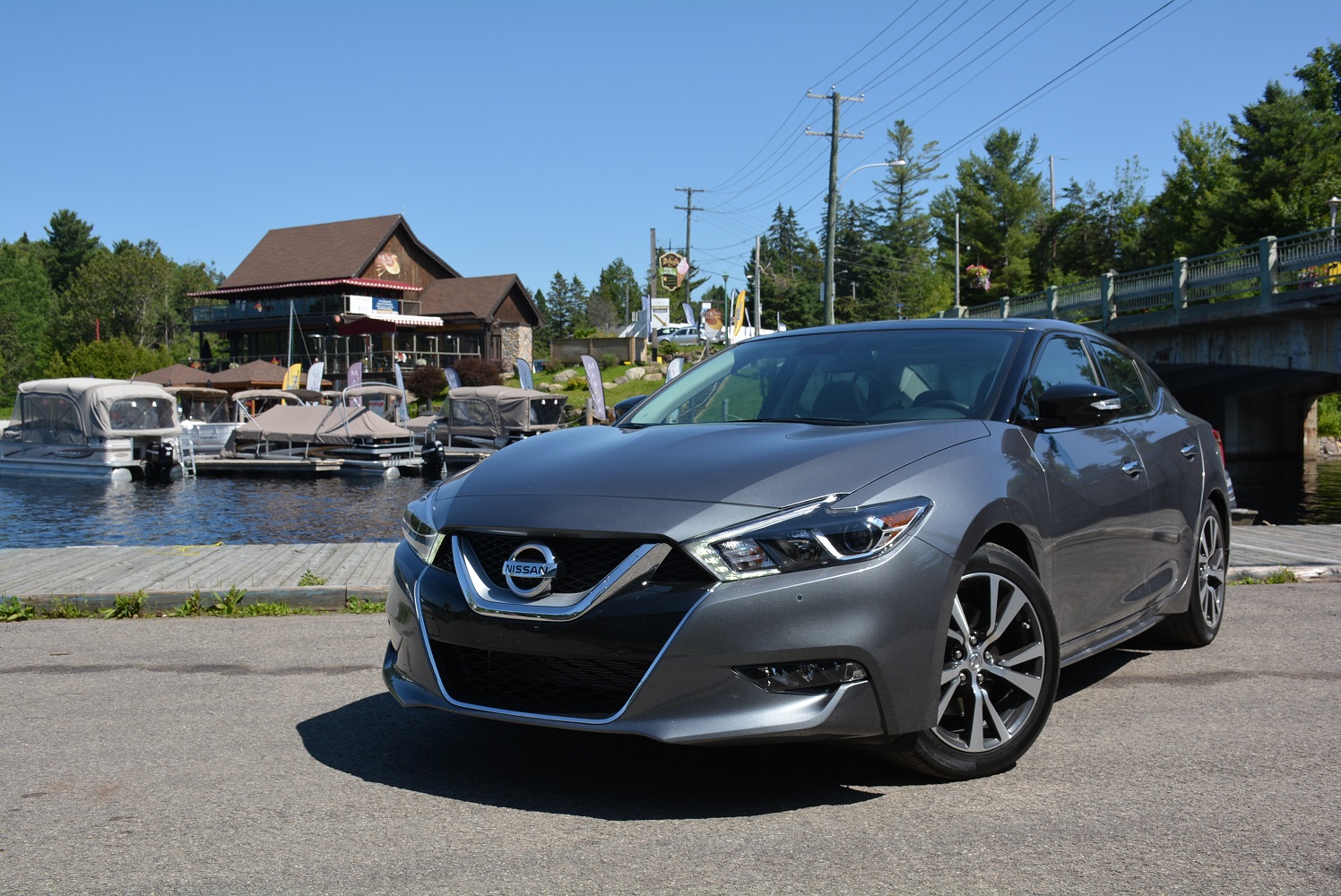 The interesting thing about the new Maxima is given its large dimensions, its width is not noticeable while driving. It seems less like a full-size, as in the Hyundai Genesis, and more like its sibling, the Altima. I'm not sure whether it's the sleek silhouette design that makes the Maxima feel smaller or the lightweight feel (the Maxima dropped 82 lbs., giving it an excellent power-to-weight ratio), but it was evident and that's a big check mark for me.

The two drive modes offered are: Normal and Sport, so naturally we tested both out. Normal mode added an extra layer of comfort and smoothness in the Platinum trim, especially over some rough chopped up areas around Quebec; while the SR felt more suitable in Sport mode with quicker response times and better cornering stability. Road feel was always present allowing you to manage the steering with crisp and accurate responses.

As smooth as the drive is, so is the design. Nissan turned this sedan from just another number option in its portfolio into a star. The V-motion grille might seem a bit large and more suitable for a larger vehicle, but the signature boomerang LED headlights supply it with a lot of character. The silhouette gets a sleeked-back cool look with a blacked-out A-Pillar and aggressive lines going across its body into its rear, where it takes on a more muscular backside.

Inside, the all-new Maxima shines with soft comfortable leather that's elevated with authentic contrast stitching on the dash, seats, door panels, you name it. The craftsmanship feels luxurious and more in-line with the Infiniti brand than Nissan.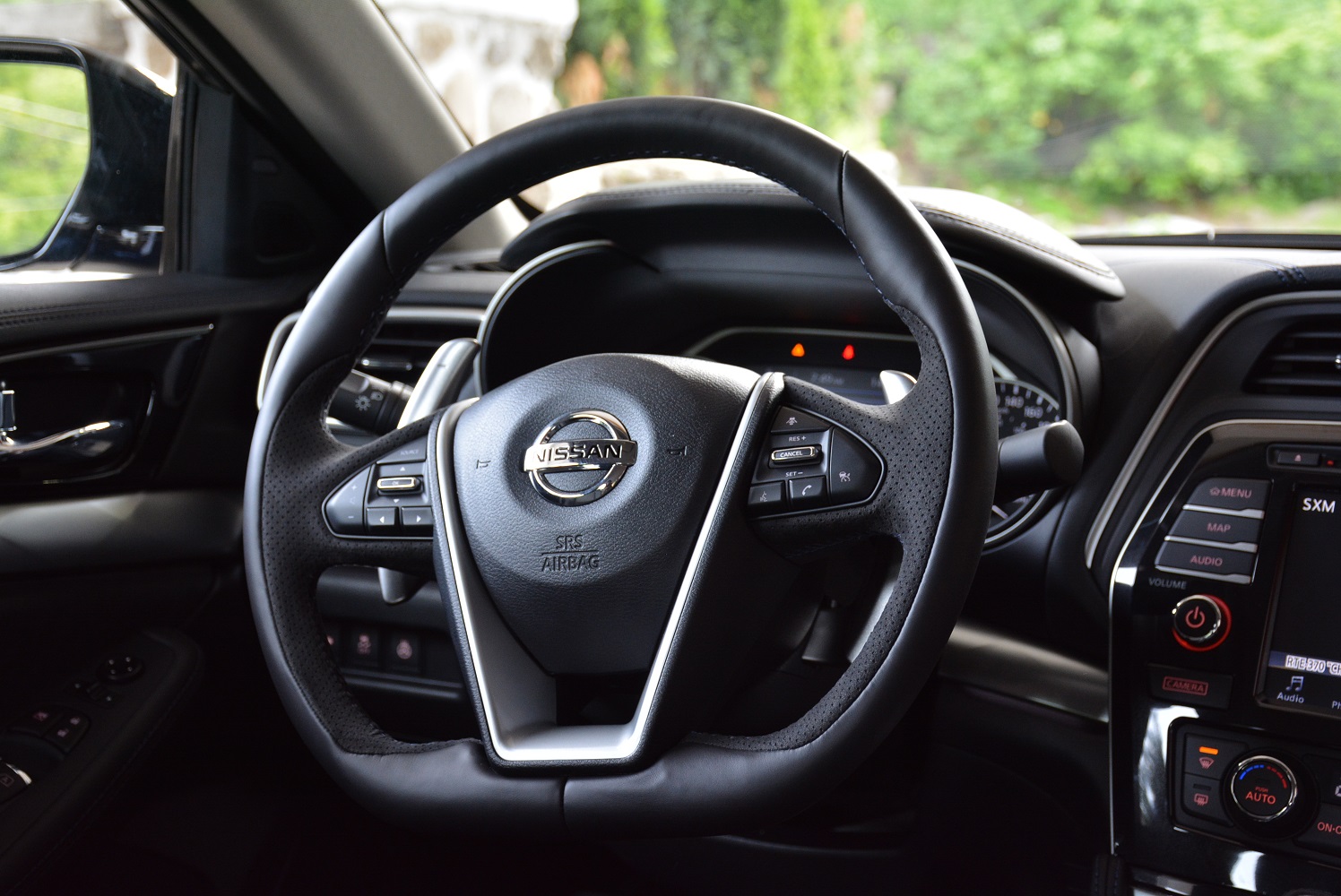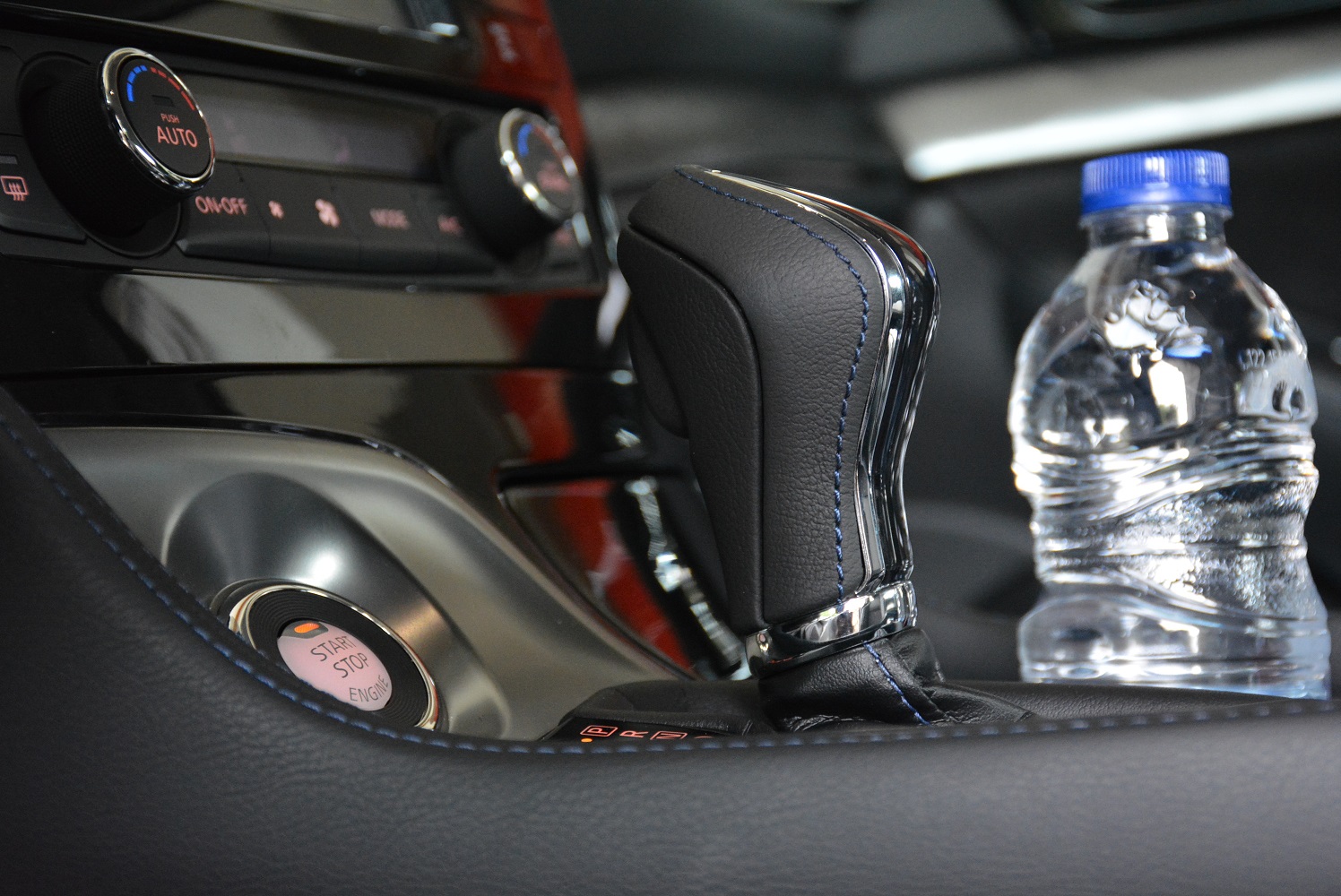 A Nissan-first is a flat-bottomed leather-wrapped steering wheel that's steals the show. It's thick and handy with plenty of buttons to toggle between the radio stations, making a phone call, or figuring out your fuel economy numbers. If you don't like to use your steering wheel for controls, don't worry, you have a eight-inch colour touchscreen or a display commander rotating dial behind the gearshift. A little redundant, and not necessary, but I gather they're trying to accommodate all preferences.

I had a chance to sit in the back, and there's enough leg room for Dikembe Mutombo to relax in and not have to wag his finger. Headroom can be an issue for the taller individual, mainly due to the sloping silhouette, but if you're under 6'2", there should be no trouble at all. The trunk is spacious, but it doesn't compare to some of its competitors.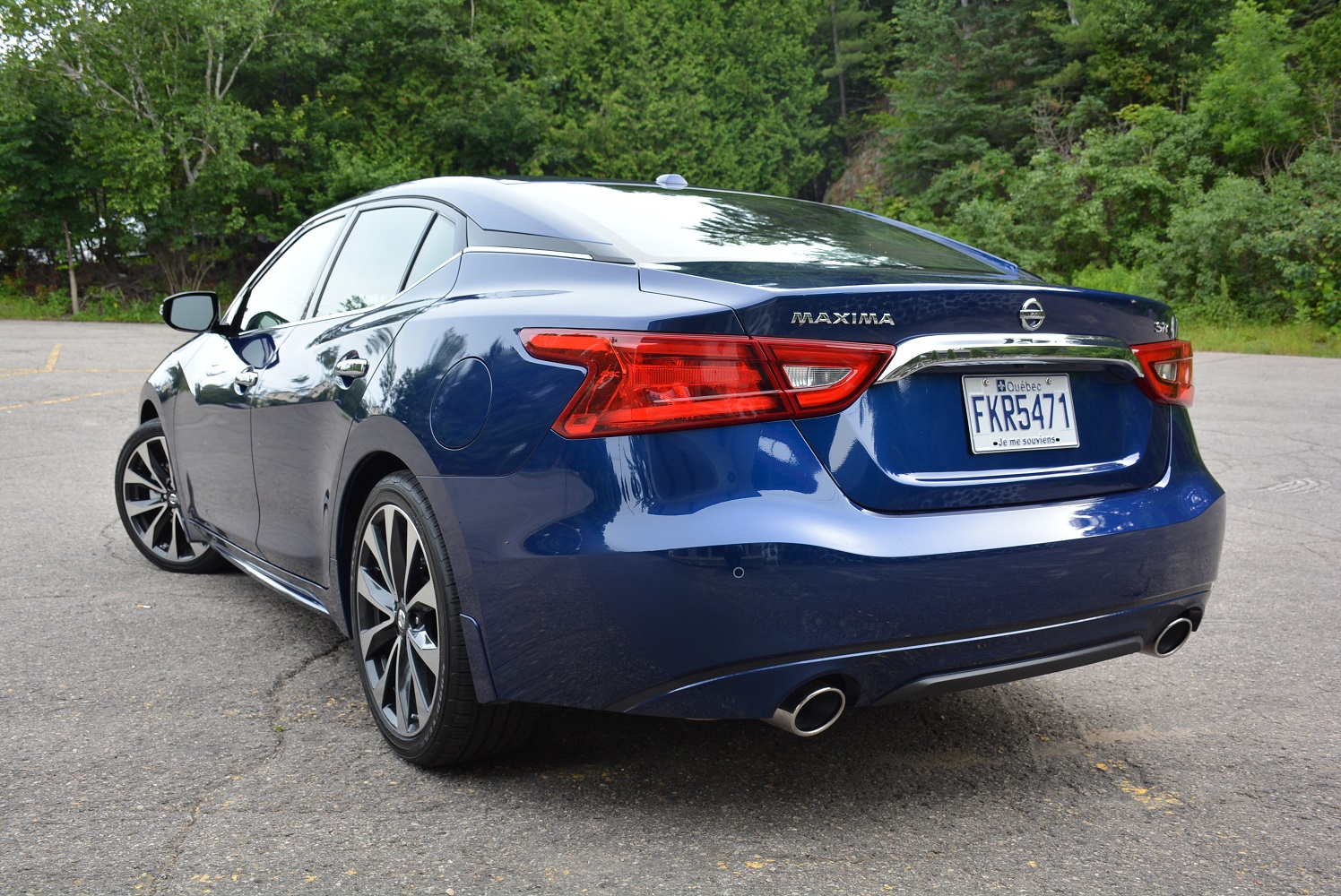 Is the 2016 Nissan Maxima a sports sedan? The quick answer is no, but it's a well-designed full-size sedan that's focused on style and performance. The new iteration is light years ahead of the old, and it comes with many standard luxuries, such as heated seats and steering wheel, navigation, a rear view camera and advanced safety technologies that many other premium offerings don't have.

At $35K, the Maxima seems like a perfect choice, but the sales side can get murky, as we reach the $40K-43K mark. Many consumers in that range want to see a distinguished badge, and I'm not sure the Nissan one is what they want. If you take away the desire for status and take this Maxima out for a test drive, you will be pleasantly surprised not only by its exquisite styling, but also by its opulent cockpit.
The Nissan Maxima is currently on sale at dealerships across Canada.