Infiniti is ready to make a splash at the 2014 North American International Auto Show (NAIAS) and it all starts with the Q50 Eau Rouge Concept. The Q50 Eau Rouge Concept was born out of Infiniti's partnership with Formula One's Red Bull Racing team. It's the first development project between the two companies that has involved Red Bull Racing's No. 1 team driver and new Infiniti Director of Performance, Sebastian Vettel throughout the entire inception.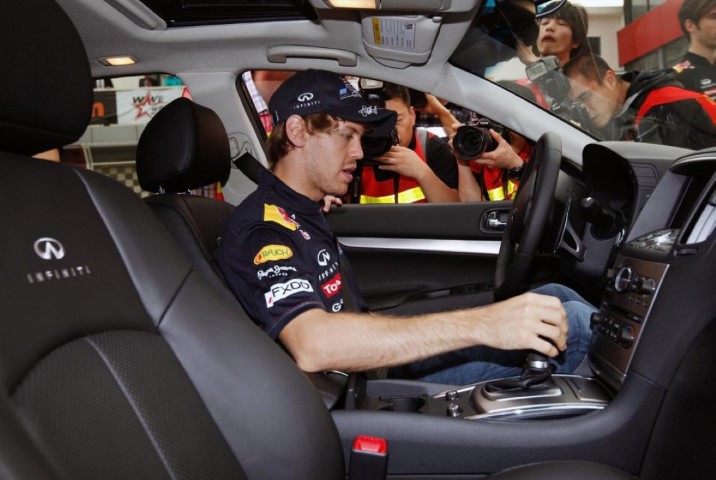 The Q50 Eau Rouge Concept is not surprisingly a premium sports sedan that's race inspired. It will feature aerodynamic styling and design elements that come straight from a Red Bull Racing influence.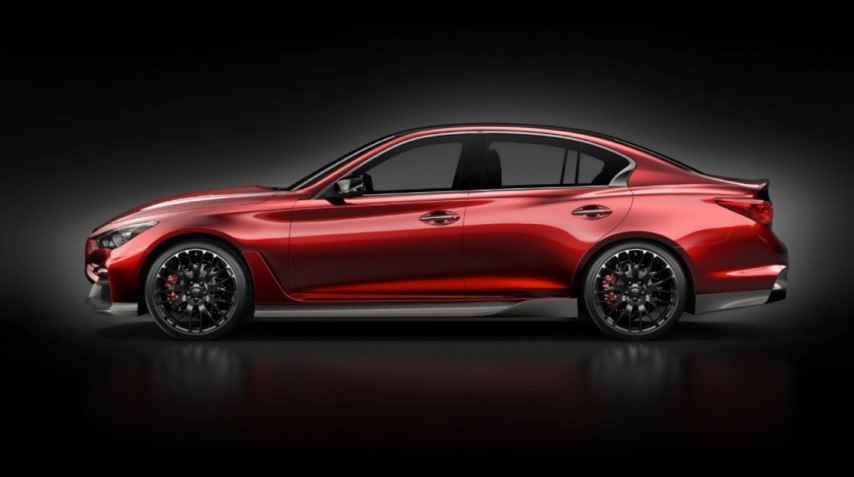 The Q50 Eau Rouge is lower and wider with a muscular and sportier tone. What we can see are sporty carbon fibre side mirrors, a new splitter, rear diffuser and side sill skirts in their newly released full-body image. It will be displayed with 21-inch lightweight forged alloy wheels and a dual-exit exhaust sports system below its rear spoiler.
"From our shared passion for performance with Infiniti Red Bull Racing grew a collective desire to produce a vision of what a high-performance Infiniti Q50 could look like," said Alfonso Albaisa, Infiniti's Executive Design Director.
"The design has a number of distinctive Formula One inspired touches.  In particular, the sculpted front wing assembly and the rear aerodynamic packaging take their cues from the RB9 race car," added Albaisa.
Considering that the Infiniti Q50 Eau Rouge is a racing-inspired sedan, we would naturally expect a bump in horsepower (328) and torque (269 lb.-ft.), but no figures have been revealed.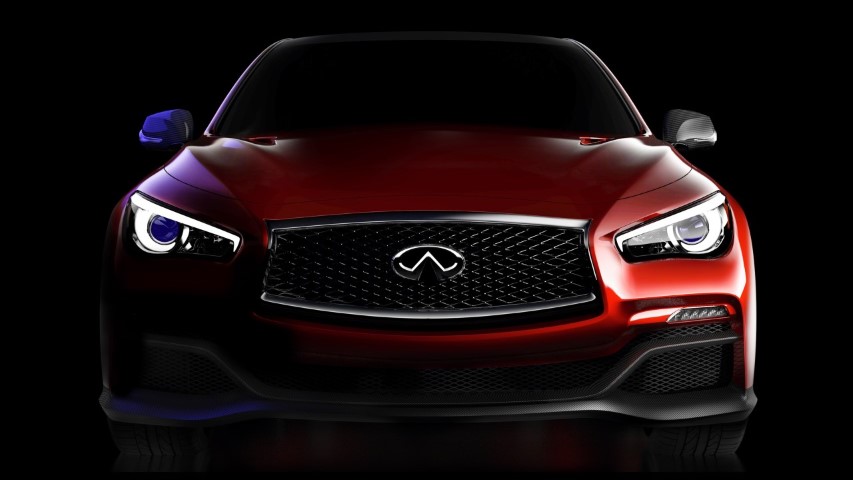 The Q50 Eau Rouge Concept seems to be a perfect example of what can be accomplished by the working relationship of Infiniti and Red Bull Racing.
More information will be revealed on the second press day at NAIAS on January 14th. Infiniti's presentation begins at 9:20 am ET, so stay tuned until then.