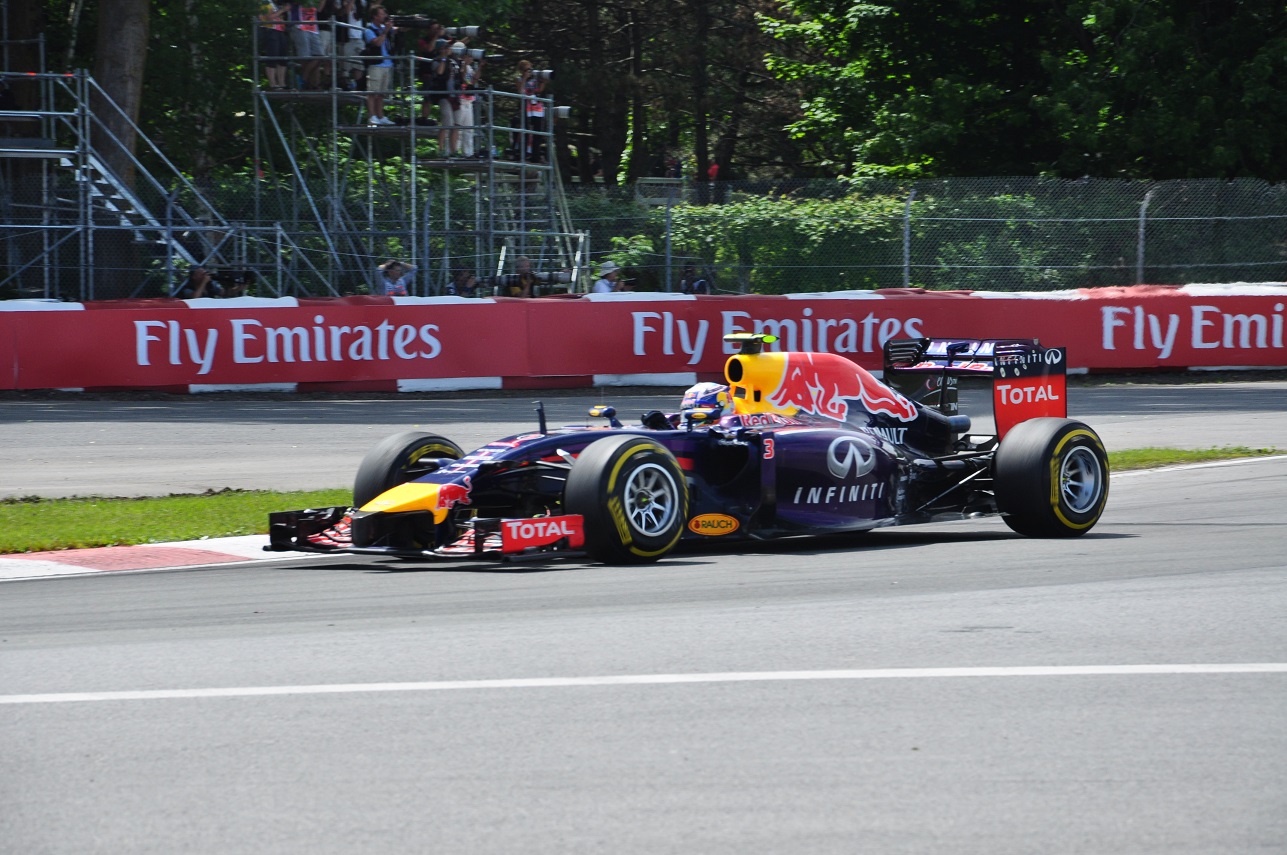 Montreal, QC – In a shocking twist, the Canadian Grand Prix saw the blue colours of Infiniti Red Bull Racing take the checkered flag. If you thought this was a throwback to last year, think again. It wasn't four-time defending driver's champion Sebastian Vettel on the top step, but new Red Bull Racing driver Daniel Ricciardo that would claim his first-ever Formula One victory in front of a cheering crowd.
In a race that had everything from crashes, teammates battling and reliability issues – Ricciardo charged ahead of Force India's Sergio Perez with four laps to go, eventually unseating Nico Rosberg of Mercedes in the penultimate lap. This was the first race of the year where a Mercedes driver didn't finish on top.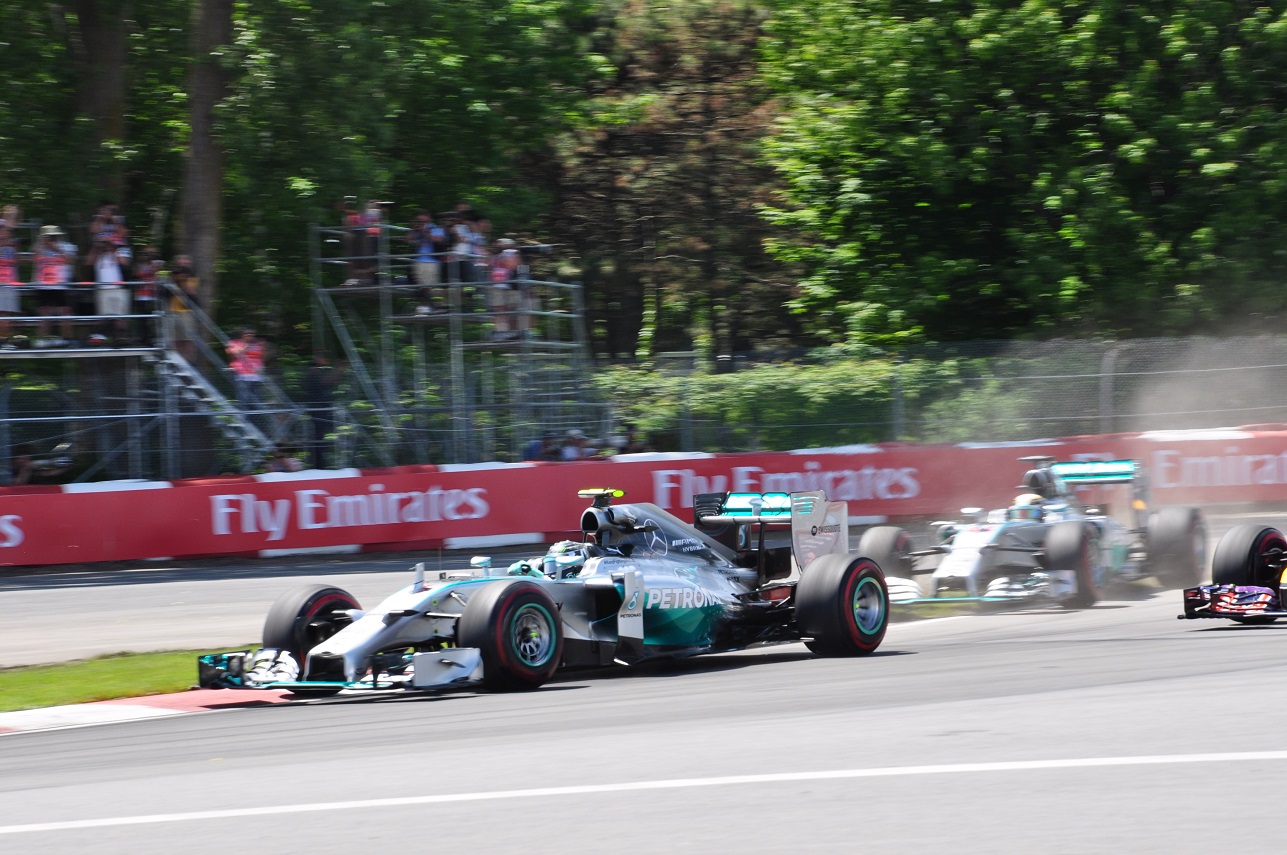 The thrilling ending was set-up when both Mercedes cars started to show reliability issues around Lap 44. Problems only got worse for Mercedes when Lewis Hamilton went off track when his brakes failed while battling his teammate for first place. Hamilton would be forced to retire and all eyes were focused on Rosberg and his gap with the rest of the field. 
The closing field was led by Perez, Ricciardo, Vettel and Williams' Felipe Massa. The group of five would battle until the end with Rosberg having to succumb to Ricciardo's charge. The battling didn't end there, as Massa tried to make a run at Perez for fourth place, but mistimed the pass hitting Perez on the left back tire launching both cars into the tires, barely missing Vettel that was just ahead.
After the crash, the safety car was deployed securing the victory for Ricciardo that was never in doubt after passing the Mercedes. Rosberg would finish second, followed by Vettel in third.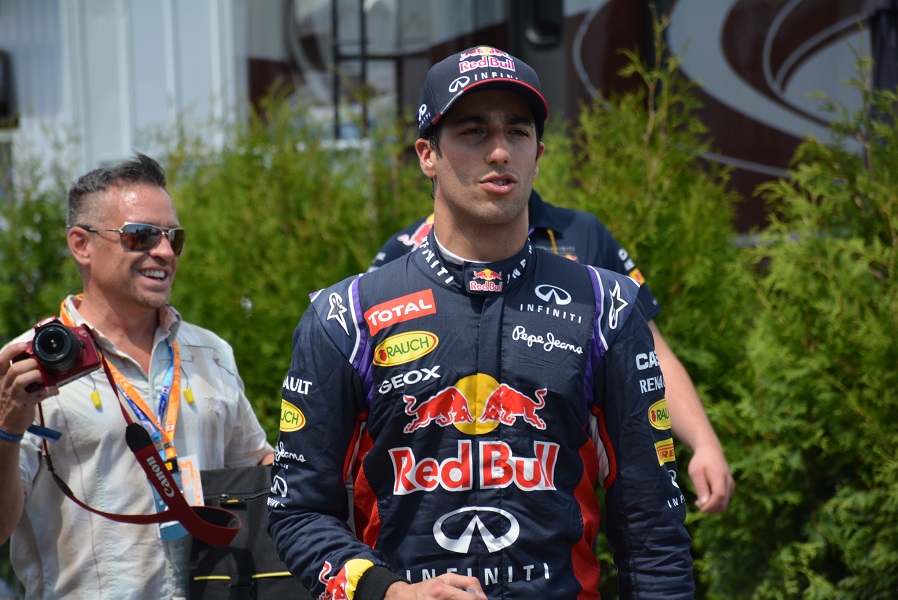 "Still in a bit of shock," Ricciardo said. "The race really came to life in the last 20 laps…when I set my sights on Nico [Rosberg] and I found myself in the right spot with the DRS."
Rounding out the top-five were a few other surprises in McLaren's Jenson Button and Force India's Nico Hulkenberg.  
Rosberg continues to lead the driver's championship with 140 points, 22 ahead of teammate Hamilton. With the victory, Ricciardo moves into third place with 79 points. 
With a first and third place finish, Infiniti Red Bull Racing gained 22 points on Mercedes, but still sit a whopping 119 points behind.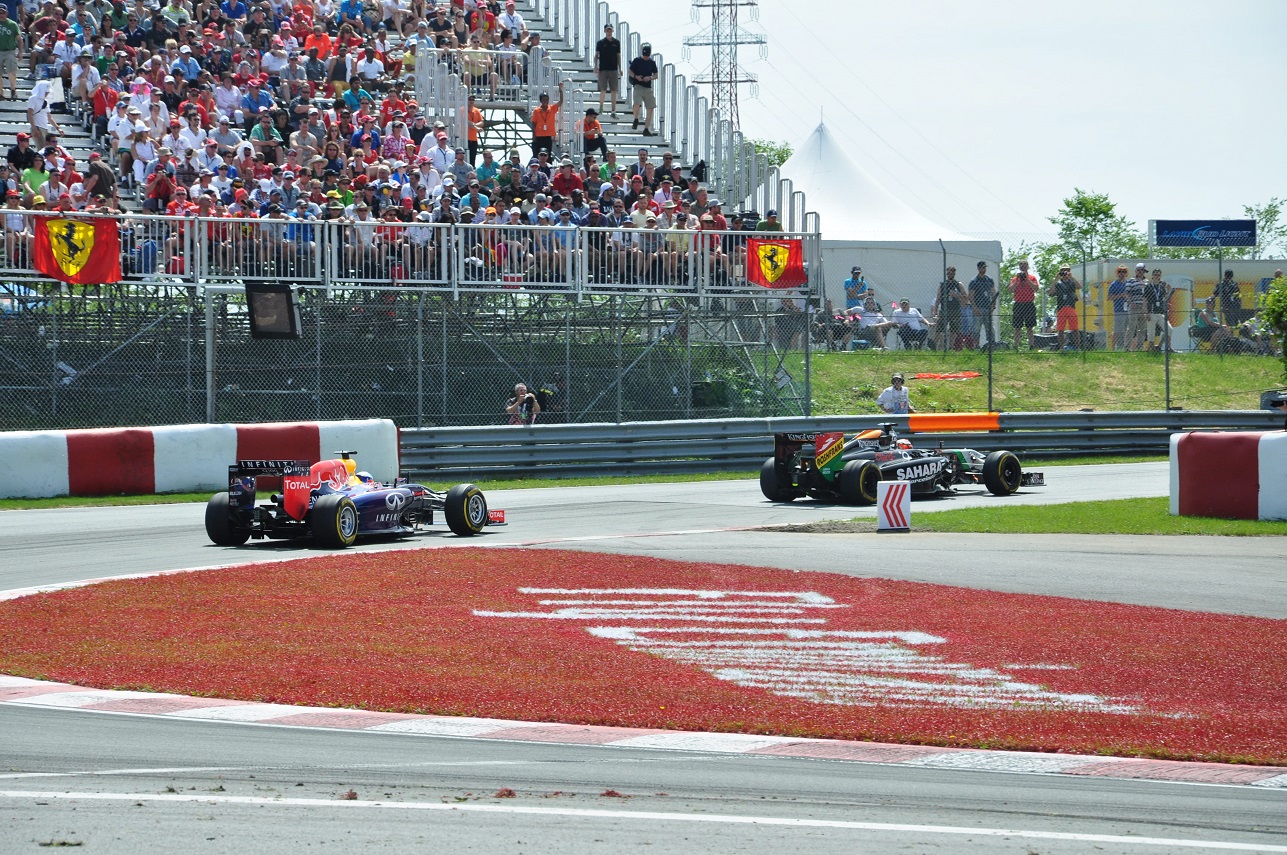 The 2014 edition of the Canadian Grand Prix was an exhilarating ride to the finish and Red Bull Racing can only hope their success continues at the fittingly-named Red Bull Ring that will host the Austrian Grand Prix on June 22nd. It might take another reliability issue to give the rest of the field another chance, but you never know, perhaps this is the beginning of a crack in Mercedes' armour.